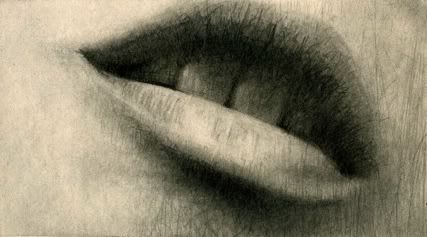 (Eric Mongeon)
With October 31st right around the corner, thought I would share an assortment of links to get you in the mood for All Hallows Eve!  Or just depress you, whatever.
————————————-
Forever & Never: Dan Estabrook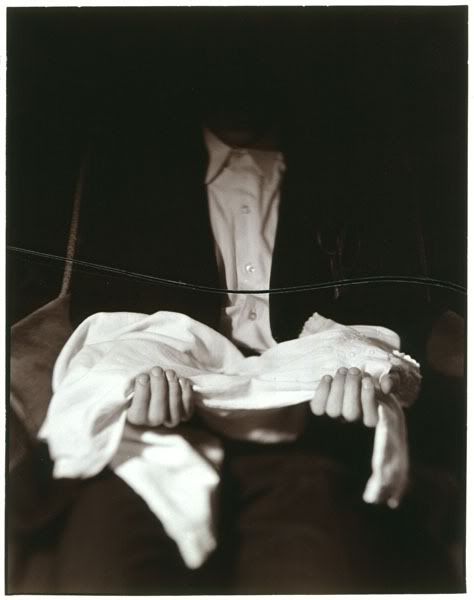 "Features photographic works produced using a variety of historical processes, merged with other art media."
The work of Dan Estabrook will be on view at AIB Gallery at University Hall from October 21-December 4, 2010.
Find out more about the event here.
————————————
Martha Stewart Halloween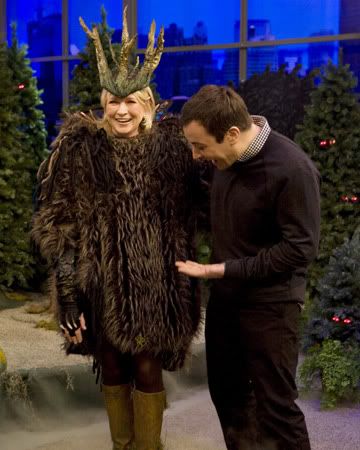 Martha can seriously do no wrong.  While her projects err on the side of "I have too much time on my hands and will die alone in a pile of cats", her site has posted over 70 pages of projects to help spookify your home.  She also has many of the templates available for free, so you don't have to spend your days sketching rats and jackolantern eyeballs.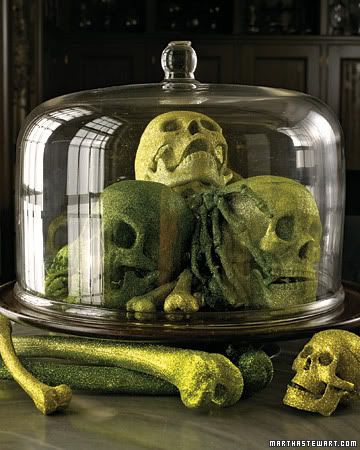 I finally have a use for that enormous belljar in my living room, thanks Martha!
———————-
Beetle and Flor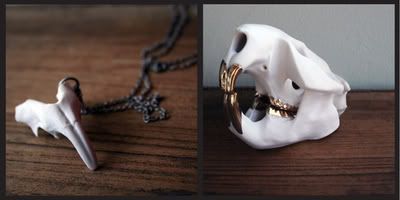 Saw the work of Brooklyn artists Beetle and Flor featured at Asrai Garden(amazing store) in Wicker Park. and I immediately fell in love with her porcelain animal pieces adorned with gold grills.  Fellas, keep in mind-nothing says "I Love You" quite like a muskrat jaw pendant.
———————————-
Joel-Peter Witkin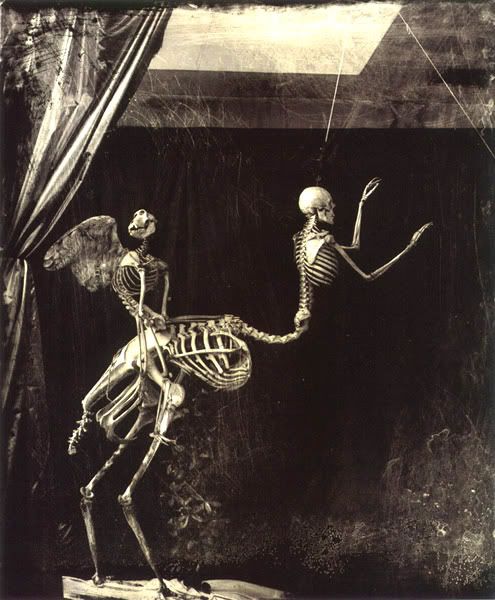 Interesting photographer to familiarize yourself with… at home .. on a non-work computer.  Most of his images are extremely grotesque, sexual, and beautiful in their own right.  He showcases cadaveurs, fetishes, and what he deems "outsiders" (dwarfs, transsexuals, hermaphrodites, and physically deformed people) in his complex tableaux vivants.
*cough*
"Tableau vivant (plural: tableaux vivants) is French for "living picture." The term describes a striking group of suitably costumed actors or artist's models, carefully posed and often theatrically lit"
I got you covered.
————————-
Haute Macabre: Permanent Halloween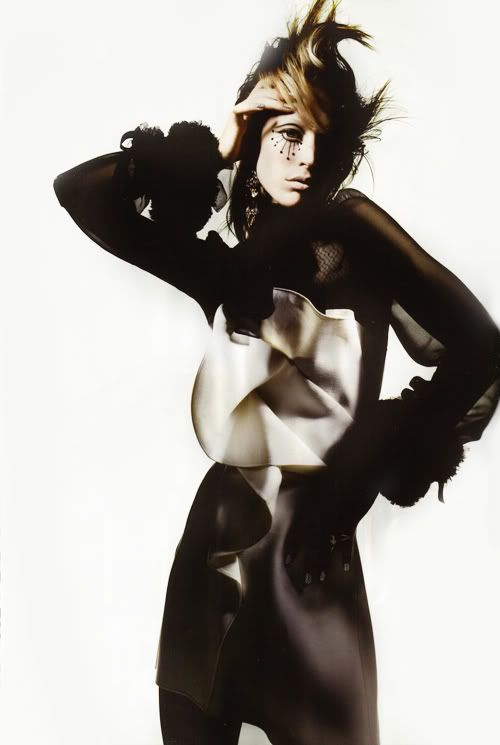 Haute Macabre has been rattling around in my bookmarks for quite sometime and is a great resource for all things "grown up goth". Whether that be —art, fashion, music, film, etc.
——————————————————————
4 By Poe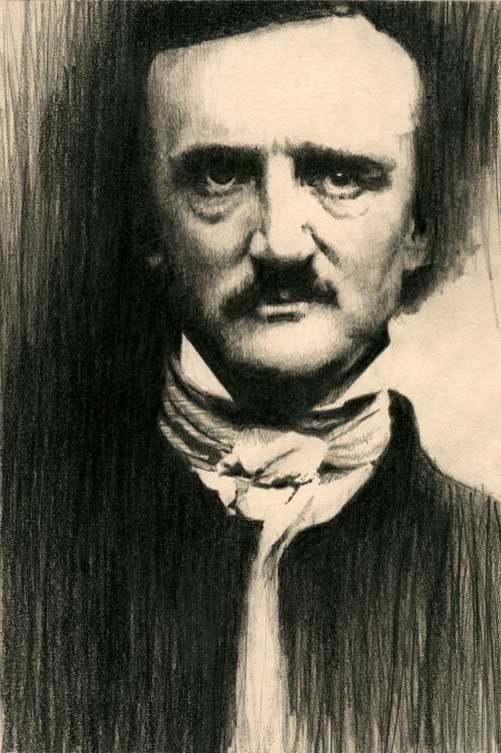 Met Boston based artist Eric Mongeon last night at the Boldfacers Edgar Allan Poe event at the W Hotel and learned all about his exciting project, 4 By Poe:
"Full Bleed Editions is proud to announce 4 by Poe, an illustrated collection of four short stories by Edgar Allan Poe. Each story will be published quarterly as an individually-bound limited-edition softcover volume. This isn't going to be your high school English teacher's anthology."
Was able to check out the 1st volume in the collection, "The Tell-Tale Heart" and the illustrations, design, layout, typography are all extremely well thought out.  Learn more about 4 By Poe here!
—————————————
Sleeping Beauty: Funerary Photography in America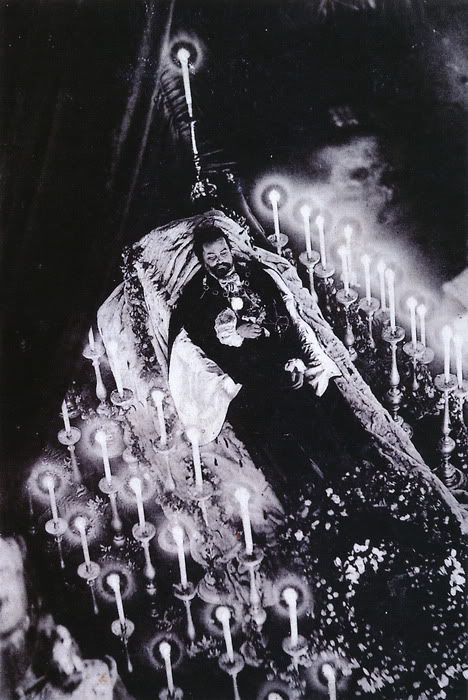 Took a gander at this book awhile back and it proved to be great beach reading. Understandably, some of it is pretty heavy- but it was a great resource for understanding how different cultures/time periods pay reverence to the deceased. And it can be yours to own for a cool $1,054.99 on Amazon!  Or pick up Sleeping Beauty II: Grief, Bereavement in Memorial Photography American and European Traditions at your local library for free.
———————-
Just realizing this post could go on for days..and I feel weird ending this with funerary photography . Lets end on a high note shall we?
Dogs Wearing Silly Costumes!!!!!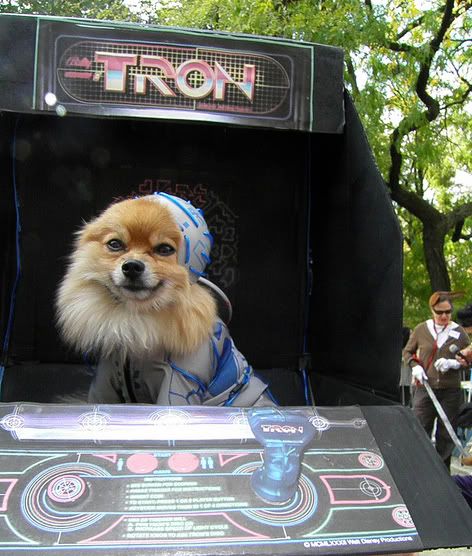 See what I did there?
And remember: King Size Kit Kats>raisins & pennies. Don't be THAT guy.