Autumn Ahn is a local artist whose work was exhibited at the FLUX. Offline Show this past fall.  She has been living in and traveling around Greece for the past few months as a part of an amazing artist residency program.  Autumn has kept everyone up to date with exciting happenings via her website, and recently posted pictures of her new sketches.
I love seeing an artist's innerworkings translated onto paper.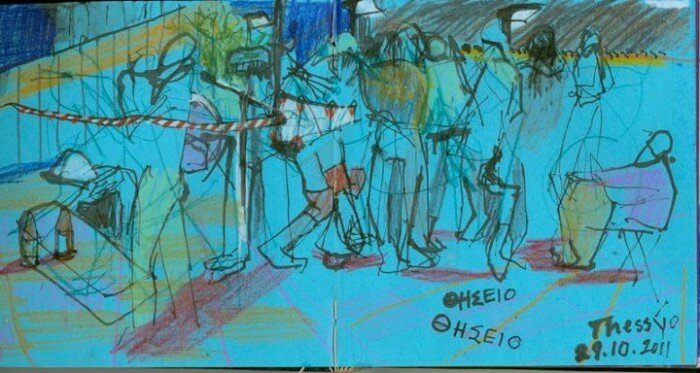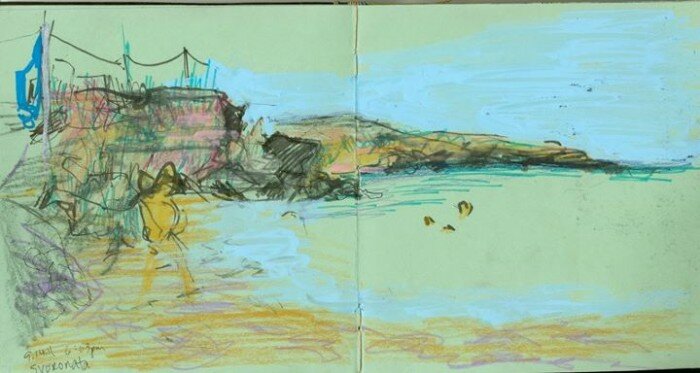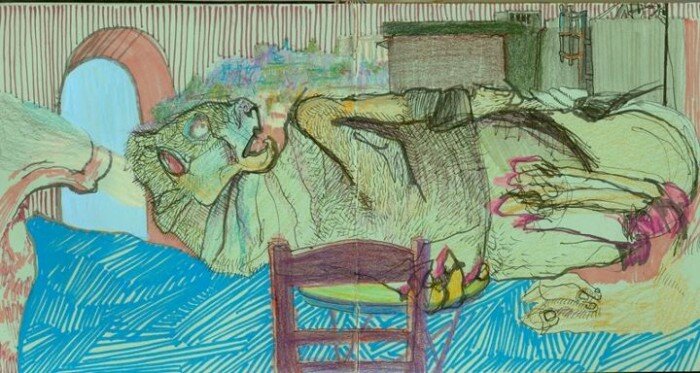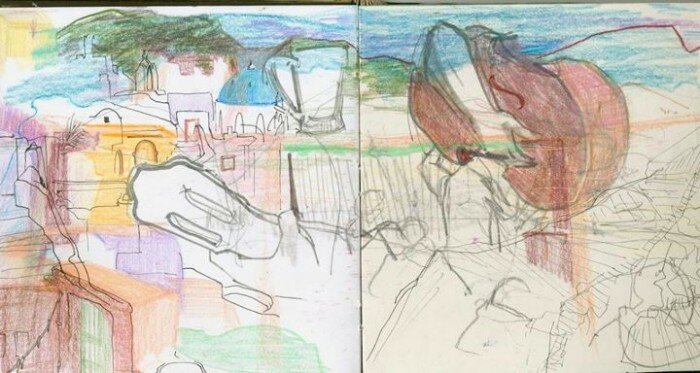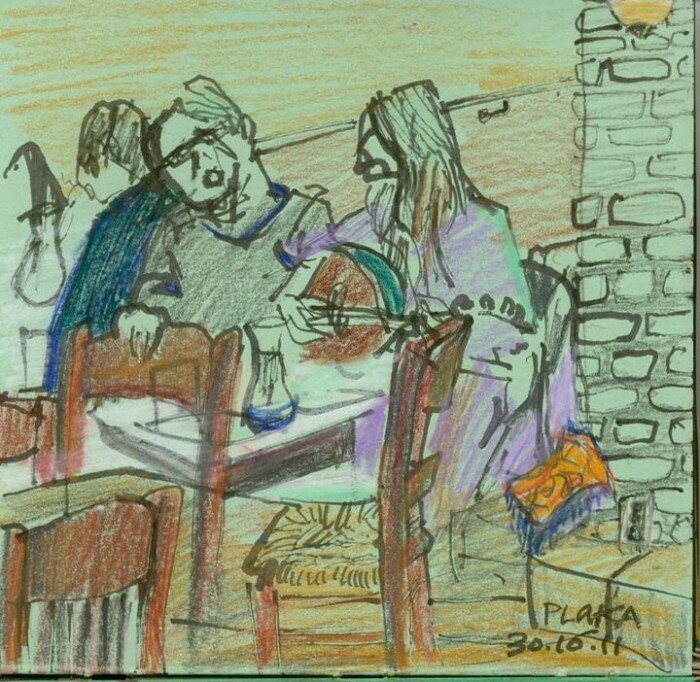 These pictorial vignettes from her trip not only serve as a record of her experiences and surroundings, but also document her progression and development as an artist. Autumn's earlier sketchbooks were shown at the FLUX. Offline opening reception.
Here are a few snaps I took before the show: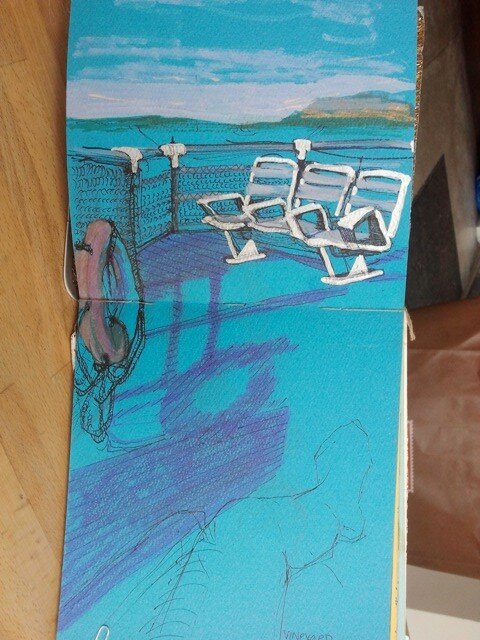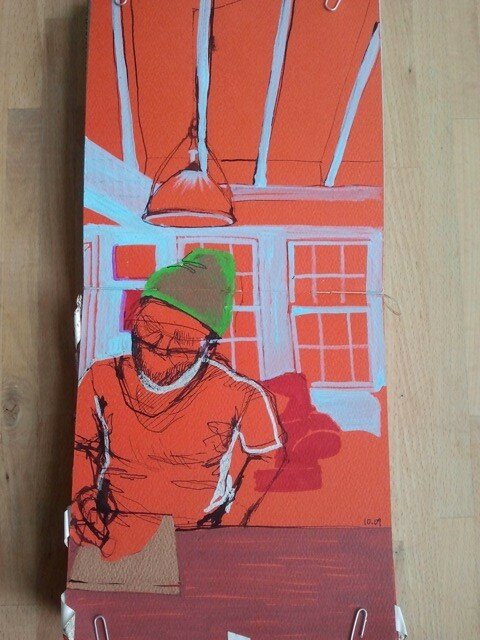 Sketchbooks are an extremely intimate and uncensored looks inside an artist's head, and it is for that reason I was so thankful Autumn allowed me to showcase her books.
With her current sketches from Greece, I find it interesting that I understand so much about her experiences abroad without having it spoonfed to me through a lengthy self-indulgent travel livejournal blog.
I look forward to the next installment of Autumn's happenings overseas and continuing to pretend that I'm not jealous of her adventures beach side while I'm shivering to death under a SAD lamp ♥