lunar attraction x here for now x until x fertile solitude
———-
Lunar Attraction

(Scott Listfield)
When: On view October 15, 2016 to September 4, 2017
Where: Peabody Essex Museum, East India Square (161 Essex St) Salem, Massachusetts 01970
How: Official Website 
What/Why: "As Earth's closest celestial body and only natural satellite, the moon has engaged our curiosity and imagination over millennia and across cultures. Contemporary artists use the moon as both a source of inspiration and investigation. Lunar Attraction features artworks and interactives that explore our longstanding fascination and connection with the moon, ranging from myths about the connection between werewolves and the full moon to the gravitational pull that controls Earth's tides to the 21st-century international race to build a base on the moon.
Lunar Attraction features works by Michael Benson, Adam David Brown, Craig Dorety, Fred Espenak, Foster + Partners, Sharon Harper, Beth Hoeckel, Mike Libby, Scott Listfield, Vera Lutter, Greg Mort, Takashi Murakami, Young Sook Park, Adrien Segal, Reel Water Productions, Sputniko!, Peter C. Stone, Brian Thomas, Philip Weber and Joseph Wheelwright. "
——————–
Jessica Deane Rosner | Stitching Mona / Manuscript:Word Drawings
When: On view through November 12
Where: Yellow Peril Gallery, 60 Valley St #5, Providence, RI  02909
How: Official Website  
What/Why: "Yellow Peril Gallery is pleased to present Stitching Mona and Manuscript:Word Drawings, two distinct exhibits by Jessica Deane Rosner, featuring an "intensely personal" installation about her mother's state of mind and 13 narrative drawings about an unexpected crisis. The opening reception is Saturday, October 1, from 6PM – 9PM.
Stitching Mona is an homage to Jessica Deane Rosner's mother, Mona Lenore Rosner (née: Udell).  The ambitious installation – three years in the making – is the artist putting her mother's words, sketches, crafts, dreams and thoughts, out into the world.  "The installation will reveal the complexities and contradictions within her personality to exist side by side with a little help from me," notes Rosner.  "It will show some of the many sides of the person my mother used to be, before dementia took hold of her brain."
In the rear gallery space, Manuscript:Word Drawings will illustrate the story and events that have altered Rosner's life as they unfolded in real-time.  "The drawings are a narrative version that allowed me to express what I felt during that time. The final three drawings are the entire story written in code that also appears in some of the other drawings," she explains. "The exhibit opens just a little over one year after what happened, happened."
According to Rosner, both parts of this exhibition are "intensely personal," as is all of her work. "But the personal is universal as it represents daily thoughts and struggles we all have when dealing with issues ranging from family feuds to unrealized hopes and dreams to unexpected blows that arise in nearly every life," she underscores.  "We are all in this together."
The opening reception for Stitching Mona and Manuscript:Word Drawings isSaturday, October 1, from 6PM – 9PM. The exhibition will conclude Saturday, November 12.  This is Rosner's first solo exhibition at Yellow Peril.  Previously, she presented work with Yellow Peril at New Bedford Art Museum, Jamestown Arts Center and SCOPE Miami Beach 2014."
——–
PALACIAL P'LACES

When: On view October 8 – November 2
Opening Reception: Saturday October 8, 7-10PM
Where: Distillery Gallery, 516 East 2nd Street, Boston, MA
How: Official Website
What/Why: "Palacial P'laces (pronounces puh-lacial puh-laces) features work by three Boston-affiliated artists: Melanie Bernier, Peaches Goodrich, and Ali White. On view in this exhibition is work related to the theme of magnificent, vast, or otherwise memorable interior spaces, both physical and metaphorical. 
Melanie Bernier is an artist working in fibers, music, performance, and aerobics in Cambridge, MA. Her work is informed by the sounds and aesthetics of subversive culture, especially as it intersects with music. She has exhibited work in Boston, New York, and Miami, and has toured the US several times with bands the Fagettes and the Barbazons. Her current projects include Punk Rock Aerobics, an alternative aerobics class, and Bardo, a house gallery in Cambridge. She received her BFA from the Massachusetts College of Art and Design in 2008. 
Bernier's Thank You For Your Service is a series of flags created in response to the 2012 City of Boston Nuisance Ordinance, which spurred a rash of underground venue shutdowns in the Allston neighborhood of Boston. The show houses memorialized in this series are but a few of many private residences where live music was hosted, and whose tenants were charged with fees, eviction, or legal action as a result of the ordinance. Her more recent work focuses on stairs as a symbol for self, and explores personal issues of anxiety, depression, and tenuous relationships. "
——————————-
Fort Point Open Studios

When: October 14-October 15, 2016
October 14: Friday Preview Select Studios Open 4–7pm
October 15-16: Saturday And Sunday Studios Open 12–6pm
Where: Fort Point, Boston, MA 02210 | List of participating artists here
How: Official Website
What/Why: "Twice a year, FPAC artists open their studio doors to share the arts, industry and culture of this unique community, with the public. FPAC's Fall Open Studios event features the work of over 150 artists, crafts people, and designers. Works are on view in studios, galleries, on the streets and in the water around Fort Point. Explore the historic warehouse buildings that are home to painters, sculptors, photographers, fashion designers, potters, weavers, graphic and industrial designers, dancers, musicians, performance artists, and more."
——————————-
Obstacle Course @ NAC
When: On View October 28 – November 22, 2016
Where: New Art Center, 61 Washington Park, Newtonville, MA 02460
How: Official Website
What/Why: A Curatorial Opportunity Program Exhibition
Participating artists:
Caitlin Berrigan (Germany)
Tal Gafny (Israel)
and Alyssa Carson (US)
Ghana ThinkTank (US)
Courtney McClellan (US)
Cathy McLaurin (Boston)
Nicola Singh (UK)
Joanna Tam (Boston)
Garett Yahn (Boston)
curators:
Courtney McClellan (US)
Cathy McLaurin (Boston)
—-
Lisa Reindorf:  Building Into Water
What/Why: "…A series of aerial views of building and construction in fragile ecosystems.
As an artist and architect my concern is with the role art has to play in tackling political environmental and social issues.  With this series I explore construction and climate change. 
Rampant development has intruded into the environment, resulting in a collision of building systems and nature.  Buildings and infrastructure interrupt the natural system that keeps the habitat balanced. In turn, nature reacts with severe weather, tides and storms that inundate the built environment. 
This is particularly evident in coastal areas such as Florida, which I used as an inspiration for these works. Excessive land development has broken up the ecosystem that utilized rivers, lakes and marshes to move water. Rivers and lagoons have become toxic with green slime, the ocean disturbed with blooms of algae and mud.  The devastation works both ways, with a counteraction of violent storms and flooding damaging what man has built. 
In these works, I explore this interruption of the system.  A grid formation is overlaid on a free flowing landscape. Fabricated islands in vibrant southern colors of flamenco pink, orange and aqua project into the ocean, linked by super highways.  Areas of solid construction stand in isolation, but in others, storms crash into the architecture and ocean tides flow over roads. 
Multiple panels can be reoriented and recombined into various constructed landscapes. An ongoing narrative emerges depicting the collision of nature and building systems. While I have no tangible solutions I hope to visually express what unchecked development can mean to the landscape."
Also on view..
Barry Margolin:  Space of Mind
What/Why: "The paintings in this series spring from the contemplation of Buddhist teachings that originated 2,600 years ago. This gives rise to a picture, but once the first layer of wax creates the space in which the picture can emerge, the painting process becomes primary. These are encaustic paintings – made from pure pigments embedded in a blend of natural beeswax and tree resin, sometimes adding other natural materials such as copper or shellac. The oldest surviving encaustic paintings in this ancient medium are over 2,000 years old.
Painting with encaustic is a very physical dance: this paint will only flow when heated above 170 degrees, so the palette is a hot plate and the key tools are heat guns, torches and heated metal rods. Adding, moving and removing melted wax, an image is excavated from each painting's own history. The relentless and delightful uncertainty of encaustic painting allows me to intervene in the accidents of layering, melting, and fusing. The physicality of encaustic – how the heat and wind from an air gun create complex currents in the vivid and luminous molten wax – make this the perfect medium to build these paintings.
The teachings that give rise to these paintings offer paths of wakefulness that invite us to gently let go of attachments to past and future, allowing us to fully engage our awareness in each present moment. We practice this in sitting meditation with the intention to bring this open awareness to everything we encounter in life.
As we learn to abide in this awareness, we can let go of our great delusion: that the "me" who is aware is somehow solid, permanent or ultimately separate from you and from all else that appears to our senses. We glimpse the vivid and luminous spaciousness of mind, which is not separate from anything. This boundlessness can liberate us from our chronic self-grasping, the root of suffering, and allow natural wisdom and empathy to arise. Ultimately we are taught that if we could let go of the confusion of our habitual patterns of thought and perception, we would know the inseparability of self and all phenomena, unified in the naturally occurring timeless awareness that is the basic space of phenomena. These paintings are a modest effort to find a non-conceptual visual language to point at that realization."
Also on view..
Angela Mark: Despairing Beauty
"Nature is alive and talking to us."
– Terence Mckenna
The evolution of our planet from pristine forests to a soulless wasteland of over-development has upset earth's natural rhythm and created a world of despairing beauty: a world where the metamorphis can be a frightening glimpse into the future as well as an inspiration of hope. The deep rooted and archaic sense of "being a part" of nature will hopefully make us realize that we cannot change the earth, the earth will change us.
This new series of paintings gives voice to the cries of nature as the struggle to adapt shapes new forms of life. Whether it be a new life of despair or one of beauty, our planet will always transform itself. The transformation may not be what we desire but we must learn to live with the consequences of our actions if we cannot respect the natural limits of the earth.
"When the music stops the earth will stop
and everything upon it will die."
– Sun Ra
—-
Bahareh and Farzaneh Safarani – Projecting Her
When: On view through October 30, 2016
Where: Adelson Gallery, 520 Harrison Ave, Boston, MA
How: Official Website 
What/Why: "Farzaneh and Bahareh Safarani were born (1990) and raised in Tehran, Iran, and are collaborative twin artists.  They have been painting together since they were thirteen years old, and continue to work inseparably.  After training under Farimah Farhatnia, the sisters studied painting, performance, video, installation, conceptual art, and poetry at the University of Tehran.  Recently, they received their Masters degrees in Studio Arts from the College of Art, Media & Design at Northeastern University and the School of the Museum of Fine Arts, Boston.  They have shown their work extensively in the United States and internationally in solo and group shows, including the German Embassy, The Massachusetts State House, Yuan Art Museum in China, and various galleries.
The solo-exhibition at Adelson Galleries Boston, Projecting Her, will feature Farzaneh and Bahareh's innovative video projections onto painted canvas.  The two create stunning and dramatic compositions of one another within dark interiors.  The paintings by themselves are uniquely beautiful.  However, in this new body of work, the artists have projected videos of figures walking through the interiors they depicted on canvas. The effect is visually stimulating and adds even more depth to the narratives in paint.  The subject matter seems to allude to a conversation about identity.  Not only are the identical twins raising questions about personal individuality, but they also call attention to their identities as Iranian women – often depicting a black cloth or burka, slightly covering their nude bodies.  The gallery will be transformed into an immersive space, inviting viewers to participate with the thought-provoking installations.
Adelson Galleries is proud to unveil this ambitious solo-exhibition of the Safarani Sisters, which opens on Friday, September 16, 2016.
—-
Colleen Kiely – 800 Million Heatbeats

When: Tuesday October 11 through November 9, 2016
Reception: Thursday October 20, 5-7PM
Where: Simmons College, The Trustman Gallery, Boston, MA
How: Official Website
————————–
Diamonds Are Forever
When: On view through October 8th
Where: UnchARTed, 103 Market Street, Lowell, MA
How: Official Website
What/Why: "Bradford Rusick brings his latest artwork to UnchARTed Gallery in Lowell this September, delivering new installations surrounding themes of ephemera and politics. In "Diamonds are Forever," he is employing a range of media from traditional oils and classic canvas, to shovels and motorcycle parts dangling from the ceiling. It's a menagerie of execution and an experience for the audience.
Bradford's work is covered in glittering diamonds, cheerfully smiling animals, and picturesque landscapes. Beneath this humorous veneer there are serious stories to tell, to create a space where others can share their own.
We couldn't be more excited to host our colleague, fellow curator and Montserrat Alumni for his encore UnchARTed exhibit!"
———————–
Josh Jefferson – Shaboopie
When: On view through October 29, 2016
Where: Steven Zevitas Gallery,450 Harrison Avenue #47 | Boston, MA 02118
How: Official Website 
What/Why: "Josh Jefferson is one of a new generation of painters who are actively engaging the figure as their primary subject matter. Drawing from a range of sources, including comics and art history, Jefferson strives to imbue his work with the directness of its facture. To this end, he is more concerned with the process of making than end results, immediacy of expression than control.
The work presented in Shaboopie was made over a six-month period. As Jefferson began the new body of work, he decided that he needed a larger brush. After first experimenting with brooms, mop heads and dry wall brushes, he ultimately created his own apparatus made of four separate brushes connected by mending plates. This custom brush helped give Jefferson the ability to approach even large-scale works in a way that is wholly immediate. The result is paintings whose content is inextricably linked to the simplicity of their making.
Jefferson has been the focus of numerous articles, including a full feature in the April 2016 issue of Juxtapoz. Recent exhibition include one-man shows at Gallery 16 in San Francisco and TURN Gallery in New York City, as well as group exhibitions at Zevitas Marcus in Los Angeles and Zieher Smith in New York City. This is Jefferson's first solo show at Steven Zevitas Gallery."
——————–
Time Machine
When: On view through October 22, 2016
Where: Proof Gallery,  516 E. 2nd Street, South Boston, MA 02127
How: Official Website 
——————–
Maria Magdalena Campos-Pons

When: On view through October 15, 2016
Where: Samson Projects, 450 Harrison Ave, Boston, MA 02118
How: Official Website 
——————–
Donna Dodson: Zodiac
When: On view through October 9, 2016
Where: Boston Sculptors Gallery, 486 Harrison Avenue, Boston, MA 02118
How: Official Website 
What/Why: "The signs of the zodiac are karmic patterns; the planets are the loom, the will is the weaver." – Edgar Cayce Zodiac, Donna Dodson's fourth solo exhibition at the Boston Sculptors Gallery, will be on view September 7 to October 9, 2016. In her newest body of sculptural work, Dodson has created two parallel series, referencing both the animal characters associated with the Chinese, or Eastern zodiac, as well as the sun signs of the Western zodiac. Dodson's exhibition offers us a menagerie of compelling creatures carved in wood. Based on birth years from the beginning of time to the present day, the Chinese zodiac assigns an animal to each year in a repeating twelve-year cycle. Each of the twelve animal characters is believed to possess distinct attributes. With roots in ancient Egypt and Greece, the Western zodiac is based on astrological constellations corresponding to the sun's position at birth. Over time, each of these constellations has assumed their own unique mythological identity. Curiously, the zodiac has only rarely been the subject of contemporary art. Carving has taken a new direction in Dodson's work, and technical surprises and breakthroughs abound. Due to a windfall of wood, she has been able to experiment, creating sculpture in woods such as mulberry, apple, spalted maple, and cherry. The anthropomorphic deities in Dodson's signature work have morphed into allegories, icons and symbols in which realism and representation play a greater role. While some interpretations of the Western zodiac characters seem obvious, like Leo the Lion, Taurus the Bull, and Aries the Ram, others resist obvious characterizations. Would anyone associate Aquarius with a Beaver? Or Libra with a Falcon? Virgo with a Penguin? In Zodiac, Dodson takes on these peculiar associations and promises to engage the imagination of the casual viewer as well as that of the art connoisseur."
Also on view..
Andy Moerlein: Geology
What/Why: "Geology, featuring new sculptural works by Andy Moerlein, will be on view at Boston Sculptors Gallery September 7 to October 9, 2016. Informed by the artist's enthusiasm for scholars' rocks, the exhibition will include found rocks, ceramic pieces, wood carvings, and sculptures in other media reinterpreting this ancient Chinese art form. The Chinese tradition of collecting scholars' rocks involves the elegant presentation of precious and adored stones for contemplation and enjoyment. Often the result of artisanal intervention, the intricate structure of the stones may be deeply carved and drilled, or surfaced with smoothed facets to achieve an authentic "natural" look. Moerlein's investigation of authenticity and artifice embraces many different materials and surfaces. Geology includes beautifully crafted wood and ceramics with surfaces that have been flame textured, wire brushed, carved, painted, or distressed. While many are intimate palm-sized objects, the show also features monumental sculptures. Chinese scholars' rocks stand on a foundation of the interpreted natural. Traditionally, the creators of scholars' rocks were modest, anonymously producing these unique spectacular objects. Slipping snugly into a crack between anonymous crafted object and insistent conceptualism, Geology presents a contemporary western artist's view of this ancient tradition. Moerlein notes: "I am captivated by the unnamed scholars rock artists. I am intrigued by the intersection of natural form and created shape. I am conflicted by the complicit collector who elevates a stone for its chance perfection, willingly oblivious to the evident manipulation." Moerlein's handmade stones have been exhibited nationally. Recently the artist mounted them in trees on the Christian Science plaza in Boston, as well as at the Fruitlands Museum in Harvard, MA. Currently Moerlein's work is featured in Muskegon, MI. The sculptures in Geology bring the ideas evident in the artist's outdoor work into the gallery setting. "
——————–
Gayle Caruso – Manisfestation
When: On view October 5 – 30, 2016
Opening Reception: Friday, October 7 6-830 pm
Where: Bromfield Gallery, 450 Harrison Ave, Boston, MA, 02118
How: Official Website 
What/Why: "Manifestation" is the configuration between what is pictorial and what is abstract. Finding the space in the painting that is sublime. Where something spiritual becomes real.
When I look back at the first artist statement I wrote for Julie Grahams' class at the School of the Museum of Fine Arts, it was about finding a safe space in my paintings, a place that was quiet, serene, holy, a space with no boundaries. My space to let go.
Most of my work has been about space, a safe space, a blurring-of-boundaries space, a free-fall space, and a divine-light space.
This exhibition is the continuation of my search for finding a safe space. A space that words cannot describe, an emerging space, a space that floats between a sense of presence and absence, a transparent space and a space of absolute light."
Also on view..
Tim McDonald | like itself
What/Why: To make something that looks like itself is therefore the problem, the solution. — Richard Tuttle
I approach my art practice as a kōan.* This reflects an ongoing involvement with Zen Buddhism, but also the deep and abiding questions that hover, for me, over the meaning, making, and purpose of art objects.
What is intimate?
And then: What is this?
"What is this?" is the broadest, but ultimately deepest question, as it embodies all others, is rooted in the present moment, and is the one that guides me, moment to moment, into the work.
Process and material are reciprocal partners, each informing the other. Using graphite, ink, charcoal, gesso, tape, a variety of papers, and canvas remnants, I build up and break down a surface…reveal it, then obscure it… obsess over it, then ignore it … I work it until it becomes none other than itself.
Nothing is being evoked. There is no referent. There is no illusion. No narrative. No metaphor. No transformation.
There is only this. 
* A kōan is a question, or statement in the history and lore of Zen Buddhism, generally containing aspects that are inaccessible to rational understanding, yet may be accessible to intuition. A famous kōan is: "Two hands clap and there is a sound; what is the sound of one hand?"
——————–
Deciduous City Sandy Litchfield
When: On view through October 29, 2016
Where: Carroll and Sons Gallery, 450 Harrison Ave, Boston, MA 02118
How: Official Website 
——————–
Mira Cantor: Inundated
When: On view October 5-30, 2016
Opening Reception: Friday, October 7, 2016, 5:30-8:00 pm
Where: Kingston Gallery, 450 Harrison Ave, No. 43, Boston, MA 02118
How: Official Website 
What/Why: "In Inundated, a solo exhibition by Artist Member Mira Cantor, the horizon and ocean waves serve as metaphors for processing contemporary issues regarding the landscape and sociology.The shoreline's unique combination of vulnerability, changeability, and power from the persistent movement of the waves proves a consistent source of inspiration for Cantor. Featuring paintings and drawings that originated during her 2016 residency at the Burren College of Art in Ballyvaughan, on the west coast of Ireland, viewers may witness a collision of beauty and anxiety in works resulting from both the artist's observation of the sea and her contemplation of the global change that she directly observed in that region."
Also on view..
ROSE OLSON: four-squared
What/Why: "Olson presents four-squared, an exhibition of square paintings arranged in groups of four. Her unique method of applying sheer acrylic layers onto wood panel gradually builds shimmering, changeable planes of pigment. The works come about as a balance between planning and sensing, so that color is at once withheld and expansive. The wood-grain patterns that are visible through the pigment provide linear effects to complement the spare, yet intensely hued bands of paint. The character of the grounds, always a unique piece of wood, effects the way the color is received. Hard edges and lush layers enhance the spatial and surface effects to reveal myriad alternative versions of each work. "
——————–
Carla Maria Casagrande 1936 Olympic Games in Berlin
When: On view through October 15, 2016
Where: Gallery Kayafas, 450 Harrison Avenue #37 Boston, MA 02118
How: Official Website 
What/Why: "Carla Maria Busch Casagrande was born in 1915, in Hamburg, Germany. She attended the Lerchenfeld Art Academy in Hamburg, intending to develop her skills so she could assist in the family's outdoor advertising business. At age 17, while she visited her aunt in New York City for the summer, she applied to and was accepted at the Cooper Union School of Art, where she studied photography. She continued to travel in Central and South America on photo expeditions as well as in Central and Eastern Europe. In 1936, the 21 year old Carla Maria was the only invited female still photographer by the International Olympic Committee to be at the Berlin Olympic Games – a potential showcase for Germany's pride and power; Casagrande's responsibility was overwhelming.  The images capture the competitions and the athletes, while reflecting  the political and cultural aspects of the Games. Casagrande's eye shows a personal connection to her subjects.
This portfolio of seven images from her original negatives grew out of a series of wonderful discussions, proofing and editioning in the years before her passing in 2008 at the age of 93 years young. Most of the editions were complete, all images had approved guide prints, two of the complete editions were signed. The portfolio project was completed with the guidance of her family and Palm Press."
——————–
Niho Kozoru
When: On view October 14 through November 15, 2016
Where: Miller Yezerski Gallery, 460 Harrison Ave, Boston, MA, 02118
How: Official Website 
Also on view..
Amelia Hankin
——————–
Here for Now: John Tabor Jacobson, Nicole Patel, Wendy Shapiro
When: On view through October 16, 2016
Where: Abigail Ogilvy Gallery, 460 Harrison Ave, C7, Boston, MA 02118
How: Official Website 
What/Why: "Abigail Ogilvy Gallery is proud to present Here for Now, a group show featuring John Tabor Jacobson, Nicole Patel, and Wendy Shapiro. Here for Now is an exploration of the way materials can be repurposed and recreated, and the existence of art in the moment between formation and disassembly. Each artist plays with the concept of medium, using sustainable and salvaged materials which challenge the traditional methods of creating art."
——————–
Correspondences
When: On view through October 15, 2016
Where: Barbara Krakow Gallery, 10 Newbury Street, Boston, MA
How: Official Website 
What/Why: "Featuring works by Bernd & Hilla Becher, Seton Smith and a collection of postcards of Boston's Old State House"
Also on view..
For Another
When: On view through October 15, 2016
Where: Barbara Krakow Gallery, 10 Newbury Street, Boston, MA
How: Official Website 
What/Why: "For Another" presents works by four artists, all exploring notions of the "surrogate".
Allen Ruppersberg's "Siste Viator" was conceived for the Sonsbeek International Sculpture Exhibition, held in Arnhem, The Netherlands (the site of one of World War II's most important battles).  Intended as a "literary memorial" to British, Dutch, Polish, and German war casualties, Siste Viator features reprints of books and book covers that could have been read by those killed in battle.  For each language, one book was reproduced entirely, while the other copies contain blank pages only.  The artist inserted ex libris bookplates naming individual casualties.
Allan McCollum's "Collection of Five Plaster Surrogates" is a quintessential example of the work for which McCollum gained widespread recognition.  The five elements were each made from a mold and hand painted, yet created, at the time, as part of an ongoing project of semi-mass production.  Part of McCollum's interest is in the context in which paintings are shown and the idea of a painting being part of a diverse group of objects considered collectibles.  Applying strategies of mass production to handmade objects, he has spent nearly 50 years exploring how works of art achieve personal and public meaning in a world largely constituted within the manners of industrial production.
Liliana Porter's "Forced Labor (To Go Back / Black)" uses found objects – a commercially available shelf, a creamer with a picturesque scene of a quaint house surrounded by flora, and a small figurine.  The artist's actions consisted of combining the elements and drawing the lines of the "path" on which the figurine "walks" back to the "house".  Utilizing creative license, a hefty dose of imagination and humor, and a good understanding of perspective, Porter creates a scene that is fully legible.  What is most powerful is that these simple means imbue the scenario with an immense amount of emotion – sympathy, empathy, pathos, relief and more.
Claes Oldenburg's "Wedding Souvenir" was commissioned for the wedding of Jim and Judith Elliot, on April 23, 1966, in Topanga Canyon, California, in an unnumbered edition of approximately 8 cakes, each cake composed of 18 slices.  Each place setting had a slice and the head tables had full cakes.  Forever celebrating a celebration, the plaster cake slice is instantly recognizable and elegant, yet forever frozen – a symbol (a plaster cast) of a symbol (wedding cake as celebratory object)."
Also on view..
One Wall, One Work: Daniel Buren
When: On view through December 10, 2016
——————–
NOIR & Thread Topologies
When: On view October 6th through 30th, 2016
Opening Reception: October 6, 6-8PM
Closing Reception: October 30, 12-6PM
Where: Uforge Gallery, 767 Centre Street, Jamaica Plain, MA
How: Official Website 
What/Why: "French for "black," the term noir commonly relates to films with stark black and white lighting, hard­boiled detectives, sexy femme fatales, and dangerous back alleys, plus murder, mayhem, and other dastardly deeds. For this open call exhibition, Uforge encouraged artists to make work that was inspired by these concepts, from high­contrast photography and smoky portraiture to bold abstractions in grayscale. Some artists have drawn from noir films, murder plots, and mystery novels, or more abstract concepts of light/dark and cinematic composition.
Exhibiting artists include: Leah Abrahams & Jack Dillhunt, Daniel Breslin, Quenby Bucklaew, Maggie Carberry, Yvonne Christian, Sandrine Colson-Inam, Nathan Evans, James Flynn, Jannine Fonte, Arthur Grau, Marnie Jain, Alex Kittle, Anne McCaffrey, Michelle Mendez, Karen Merritt, Heather M. Morris, Lior Neiger, Cristina Rosa Nelson, Carlyn Peters, Remi Picó, Eli Portman, Paul Shelasky, Michelle Stevens, Paul Theriault, Matt Towler, Ginny Zanger"
——————–
UH-OH: Frances Stark 1991–2015
When: On view through January 29, 2017
Where: Museum of Fine Arts, Avenue of the Arts, 465 Huntington Avenue, Boston, Massachusetts 02115
How: Official Website 
What/Why: "On view in the Linde Family Wing for Contemporary Art from September 17, 2016, to January 29, 2017
The most comprehensive survey to date of Los Angeles-based artist and writer Frances Stark (born 1967), "UH-OH" tracks her 25-year career from early carbon copy drawings and text-based works to more recent video installations, digital slide shows, and projects that shape fleeting engagements with social media into art. Featuring more than 100 works, "UH-OH" provides an in-depth exploration of Stark's singular artistic practice and voice, as she shares her knowledge of cultural topics high and low, including dissections of art history, the Internet, and her creative contemporaries.
Autobiography is Stark's primary mode of expression. From self-examination—sustained meditation on what she's reading, making, consuming, doing—come her reflections on literature, music, architecture, art, sex, domesticity, labor, pleasure, pedagogy, and class. Her works are layered with meanings and references that viewers can appreciate on many levels, from persistent visual motifs, to repetitive phrases and titles, to obscure citations, allusions, and puns. Rather than being a traditional chronological survey, "UH-OH" is designed to aid viewers in their own close reading of Stark's work by highlighting recurrent jokes, rhymes, metaphors, and cultural references. With words and images at the heart of her practice, and moving between analog and digital modes of assemblage, Stark has been heralded by the Los Angeles Times as "the visual poet laureate of the Internet age."
Highlights of the exhibition include Stark's pre-YouTube Cat Videos (1999–2002); the playful, provocative and psychedelic "chorus girl" collages from the series A Torment of Follies (2008); My Best Thing (2011), a video that debuted at the 2011 Venice Biennale edited from Stark's cyber exchanges with two online paramours; the celebrated video installation Bobby Jesus's Alma Mater b/w Reading the Book of David and/or Paying Attention Is Free (2013), set to a West Coast gangsta rap soundtrack and featuring images that range from Renaissance paintings, to family snapshots, to portraits of hip hop legends. The exhibition's title, "UH-OH," contrasts the usual lengthy or pithy titles of Stark's works with a simple response to a complicated problem. This familiar and percussive utterance demonstrates our instinctive awareness of a difficulty, and inspires us to look deeper, think harder, and listen more carefully."
Also on view…
William Merritt Chase
When: On view October 9 through January 16, 2017
What/Why: "William Merritt Chase (1849–1916) was a brilliant observer, an innovative painter, and a leader in international art circles at the turn of the last century. Rediscover this important and overlooked master, praised for his artistic skill in both oil and pastel, as well as for the variety of his subjects: sympathetic images of women, jewel-like landscapes, views of urban parks, and scenes of children at play. The first complete examination of the artist in more than three decades, "William Merritt Chase" brings together 80 of the painter's finest works in both oil and pastel, drawn from public and private collections across the US. This major international traveling exhibition, co-organized by The Phillips Collection (Washington, DC), the Museum of Fine Arts, Boston; Fondazione Musei Civici Venezia (Venice), and the Terra Foundation for American Art, sheds new light on the work of one of our country's leading American Impressionists."
——————–
RE//WOVEN

When: On view October 10 – December 17, 2016
Where: Montserrat Gallery, 23 Essex Street,Beverly, MA 01915
How: Official Website
What/Why: "RE//Woven is a group exhibition featuring the work of Liz Collins (Brooklyn, NY), Nathan Green (Brooklyn, NY), Cal Lane (Putnam Valley, NY), Maria Molteni (Boston, MA), Raquel Paiewonsky (Puerto Plata, Dominican Republic), and Stacey Piwinski (Boston, MA). Each of the artists on view incorporates the aesthetics and gestures of traditional weaving and pattern-making through the use of untraditional mediums such as dirt, cinder blocks, and paper pulp. RE//Woven is a clever re-imagination of weaving through a network of objects that intertwines the relationship between contemporary aesthetics and ancient gesture."
——————–
Meld
When: On view through October 2016
Opening Reception: October 7th, 6-8:30PM
Where: Lens Gallery, 524 Harrison Ave, Boston, MA
How: Official Website 
What/Why: "with sounds by Molly Rennie, visuals by Austin Carrier, food by Teagan Lerhmann, and interactive components by Dyllan Nguyen.
MELD Project features another immersive and interactive event to bring together a community with local foods and exhibited art, featuring sounds by Molly Rennie, visuals by Austin Carrier, food by Teagan Lerhmann, and interactive components by Dyllan Nguyen. Learn more about MELD on their website meldproject.com, and social media @meldproject, #meldproject."
——————–
deCordova New England Biennial

When: On view October 7 through March 26, 2017
Where: deCordova Sculpture Park and Museum, 51 Sandy Pond Rd, Lincoln, MA 01773
How: Official Website 
What/Why: "The exhibition will feature sixteen New England-based artists who are making significant contributions to contemporary art in the region. Showcasing the work of painters, sculptors, video artists, book illustrators, performance artists, and photographers, the exhibition will occupy the main galleries of the Museum and extend into the Sculpture Park with new site-specific commissions.
The 2016 deCordova Biennial Artists:
Academy Records (MA)
Ashley Bryan (ME)
Lois Dodd (ME)
Theresa Ganz (RI)
Carly Glovinski (NH)
Tanja Hollander (ME)
Timothy Horn (VT)
Fritz Horstman (CT)
Susan Howe (CT)
Heather Leigh McPherson (RI)
Youjin Moon (MA)
Kelly Nipper (MA)
Jason Noushin (CT)
Tobias Putrih (MA)
Cary Smith (CT)
Craig Stockwell (NH)"
——————–
Painterly Interplay

When: On view through October 29, 2016
Where: Cambridge Art Association, 25 Lowell St, Cambridge, MA 02138
How: Official Website 
What/Why: "In this exhibition Edwina Rissland, Lisa Gabrielle Russell and Roz Sommer explore the painterly interplay of perception and reality. All three are students of the ever-changing relations among form, light and texture. They pursue these themes in a variety of subjects ranging from concrete objects to inner emotions, from classic subjects to the unusual, from extraordinary events to those that escape the notice of most. All work to uncover the possibilities found in even the most mundane or overlooked subjects.
Russell and Sommer create interpretations of the world – both objective and emotional – in oils on canvas and board that exalt in the elemental tactile nature of paint as a medium. Rissland creates painterly compositions through the lens of her camera by framing the physical world to reveal the abstract reality already there. All three embed their perceptions in physical renditions that are direct, succinct, and juicy."
——————–
Plastic Imagination
When: On view through January 15, 2017
Where: Fitchburg Art Museum, 185 Elm Street, Fitchburg, MA 01420
How: Official Website 
What/Why: "Plastic – a product inextricably tied to the manufacturing history of North Central Massachusetts – has many characteristics that make it fantastically unique. This multi-purpose material can be luminous, colorful, lightweight, strong, durable, practical, playful, affordable, and aerodynamic. It can conjure associations with industrial accomplishment, foment feelings of nostalgia, and trigger very real fears about consumption and waste.
FAM's Fall 2016 exhibition, Plastic Imagination, explores the work of 10 contemporary New England artists who create extraordinary things with all kinds of plastics. Lisa Barthelson, Tom Deininger, Dana Filibert, Joseph Fucigna, Lynne Harlow, Niho Kozuru, Margaret Roleke, Dean Snyder, Bill Thompson, and Brian Zink all find inspiration in the fillers, films and moldable plastics made popular throughout the last century. Some shave, sand, sculpt, and paint different densities of foam. Some play up the translucent or opaque qualities of Plexi or Fiberglass, and some recycle plastic toys, treasures, and trash. Some present readily accessible, everyday plastics as strictly formal studies, while others crave the layers of meaning (social, political, cultural, environmental, and economic) that result from a focus on this ubiquitous and arguably indispensable material."
——————–
Liette Marcil: I'll Take You There
When: On view through October 23, 2016
Where: Laconia Gallery, 433 Harrison Ave, Boston, MA
How: Official Website
What/Why: "Laconia Gallery is pleased to present the new works of Liette Marcil. She is originally from Montreal, Canada and has been a Laconia Lofts resident for over a decade. The inspiration for her abstract paintings comes from aboriginal and primitive art from Native American, Australian and African cultures. The verticality of her work suggests totems. The patterns suggest swatches of textiles forming a collage. Figures and masks appear. A playfulness and rich use of color are carried throughout her work. Building on that, she adds more intensity and presents an abundant, refined and powerful new collection.
These paintings introduce an architectural theme. The verticality in her work still predominates but Marcil begins to show a ying and yang effect – saturated color separated from more monochromatic themes. The result is mesmerizing and puzzling. Is this the new world emerging from our colorful roots? Is it the apocalypse that we are heading for? What was in her mind? As it turns out, when you speak to the artist, she explains that it is what emerged as she painted. Perhaps the plan is hardwired in the subconscious of this artist and somehow her totems are released as she paints.
Marcil has a painstaking approach to her painting. She works with oil and acrylic paints, graphite, color pencils and wax to build the depth and richness of her art. She applies these to canvas, wood panels and paper. She works in sections and the patterns are revealed as she moves around the surface of the painting. Some sections move to the foreground, others to the back. She works tirelessly until she is satisfied with the results. To live with her artwork is to make new discoveries every day.
This collection is the latest evolution of a personal journey that began when only a child. The need to make art and grow as an artist is a passion that few can know. This has been Marcil's life theme. Her body of work demonstrates an evolution that tells a story of an ever changing and maturing style.
To be in a room surrounded by this work is truly to be transported to another place. Liette Marcil will take you there."
——————–
PARALLEL UNIVERSE | LEAH PIEPGRAS
When: On view October 22 – November 18
Opening Reception: October 22, 6-9PM
Where: GRIN Gallery, 60 Valley St #3, Providence, RI 02909
How: Official Website 
What/Why: "We are thrilled to present Parallel Universe, an exhibition of new work by Leah Piepgras.  This is the artist's second solo exhibition at GRIN."
——————–
Peter Waite | Paintings 1995-96 // "it's like deja vu all over again…"

When: On view through October 29, 2016
Where: EBK Gallery, 218 Pearl Street, Hartford, CT
How: Official Website 
What/Why: "Peter Waite is a Connecticut based artist. His large scale paintings document his travels to sites of the built environment that embody public sentiment or ideological concerns. Stadiums, formal gardens, bridges, museums, monuments, palaces, train stations, schools, prisons, casinos, corporate board rooms, suburban and urban housing, and ancient temples, are some of the locations depicted. His interest lies in the intersection of personal and social memory. The figure is intentionally omitted from the representation to emphasize the viewer's participation as witness to the moment of perceiving, then remembering, these architectural spaces."
——————–
Matt Brackett – All the Gifts
When: On view October 7th through November 2nd, 2016
Opening Reception: October 7 , 6-8PM
Where: Alpha Gallery, 460C Harrison Avenue – Boston, MA  02118
How: Official Website
What/Why: "I'm very pleased that Alpha Gallery will be presenting my first solo show in Boston in four years, opening October 7, 2016. Keen-eyed observers among you may notice the body of work, titled All the Gifts, features human figures once more! The paintings have emerged from a period following an encounter with serious illness, and explore fatherhood, gratitude and hope. I really enjoyed working on these paintings, and I believe I've been able to approach images in ways that haven't been accessible to me in the past. -Matt Brackett"
——————–
Retro Native 
When: On view through October 28, 2016
Where: Lot F Gallery, 145 Pearl Street, Boston, MA
How: Official Website 
What/Why: "Lot F Gallery is excited to announce Marka27′s upcoming exhibition at their Boston space this fall. Opening Friday, September 30th, "Retro Native" will be the artist's first solo show at the gallery, and will feature a new body of paintings, installations, and original drawings with a pop culture twist. Transforming and fusing ancient cultural traditions into contemporary art, Marka27 creates pieces with Neo Indigenous style. 
Dripping with nostalgia, the works reflect the artist's influences. From growing up in the 80′s & 90′s, to his mexican heritage, the artist is inspired by hip hop, street culture, cartoons, comics and fashion. Recently, the artist has returned to his roots and completed several mural projects with The Richmond Mural Project, Pow Wow Worcester and Detroit's Murals in the Market. "
——————–
Encircling the World: Contemporary Art, Science and the Sublime
When: On view through December 3, 2016
Where: Mass Art Galleries, 621 Huntington Ave, Boston, MA 02115
How: Official Website 
What/Why: "I am enough of the artist to draw freely upon my imagination. Imagination is more important than knowledge. Knowledge is limited. Imagination encircles the world. – Albert Einstein
This multidisciplinary exhibition features international artists whose work is rooted in scientific inquiry. Their compelling visualizations of complex datasets and natural phenomena make the unseen visible, whether sound or brain waves, magnetic fields, microscopic cells, or the entirety of the known universe. While artists and scientists both use observation, investigation, and creativity as core tools for their practice, these artists have invented novel ways to translate and materialize scientific knowledge into aesthetically captivating artworks. Playing in the realm of experience beyond the measurable – the sublime – they remind us that we can imagine far more than we can ever know."
——————–
Encapsulated
When: On view through November 19, 2016
Where: Gold Gallery, 460C Harrison Ave, #18, Boston, MA 02118
How: Official Website 
What/Why: "New works by Christine Flynn and Jay Kelly"
——————–
David Shrigley: Life Model II 
 When: On view through December 11, 2016
Where: Rose Art Museum, Brandeis University, 415 South St, Waltham, MA 02453
How: Official Website 
What/Why: "Over the past two decades, David Shrigley (b. 1968, Great Britain) has created a diverse body of work distinguished by sharp wit and light-hearted absurdity, offering a humorous take on the most trivial and complex moments of human experience. Drawing lies at the heart of Shrigley's practice, and many of his works suggest an ongoing inquiry into the very making and presentation of art itself.
Life Model II (2016), the latest iteration of Shrigley's ongoing Life Model project, tackles the enduring art historical subject of the artist and model, and the related scenario of the "life drawing" class, in which students hone their skills. Deftly subverting this mainstay of art school curricula, Shrigley replaces the live model with a sculptural one and transforms the gallery into a classroom. Viewers are invited to sit, observe, and draw from the model using the easels and materials provided, and the finished drawings are pinned to the gallery walls to become part of the exhibition, challenging conventional expectations of authorship. Through this participatory project, Shrigley questions the cult of artistic genius, plays with power and gender dynamics, and reveals the inevitable breakdown in representation between imitation and imagination.
Shrigley's work to date has been based largely on invented situations rather than the physical world, but his return to the Life Model project prompted a noteworthy experiment. In a fascinating turn, the artist has put himself before the easel for the first time since art school, hiring a female model as his collaborator. His resulting pencil drawings are presented in counterpoint to the visitor-generated drawings and are characterized by an unexpected humanism and pathos, introspective even as they maintain a darkly humorous edge.
Concurrent with Shrigley's exhibition, the artist's animated video Start/Finish (2015) will be presented at Rosebud, the Rose Art Museum's satellite gallery in downtown Waltham. This short tale puts the viewer in the driver's seat on a comical road journey that inserts humanitarian questions into video game simulation. Start/Finish will be on view September 1 through October 29 at Rosebud (683 Main Street, Waltham; Thursdays and Fridays, 1–4 PM; Saturdays, 10 AM–1 PM)"
Also on view..
Sarah Sze: Timekeeper
What/Why: "The Rose Art Museum at Brandeis University presents two new site- specific installations by Sarah Sze: Timekeeper, a monumental work created for the Rose's Foster Gallery, and Blue Wall Moulting, a mural sited on the outward-facing wall of the Foster Stair.
For over 20 years, Sarah Sze (b. 1969, Boston) has produced works of art that synthesize a near boundless range of materials into objects imbued with the sensory experience of contemporary life. Sometimes delicate and diminutive, other times sprawling and sublime, her works embody what has become known as the post-medium condition. Never strictly painting, sculpture, video, drawing, or installation, and frequently all of the above, Sze's objects both mime and critique the constant swell of information and imagery that constitutes the average person's encounter with the modern world. As a consequence, her works have about them a beguiling irony, reproducing the familiar sensation of information overload through assemblages of elements that are, conversely, otherworldly. Like the scientific instruments of measurement they often reference, Sze's sculptures attempt to quantify and organize the universe, ascribing a fragile, personal system of order. Within her practice, sculpture becomes both a device for organizing and dismantling information and a mechanism to locate and dislocate oneself in time and space.
Her latest installation–Timekeeper, the sculpture that is the central component of Sze's exhibition–blurs the line between organic and mechanical structure, its lifecycle marked by clicking and whirring and flickering images. It keeps a form of eccentric time that is entirely its own, remembering moments over and over again as time slips by. In this sense, Timekeeper has no relationship to the mechanical devices we use to mark the literal passing of time, but instead to the way we recall and replay our lives, in selected fragments that, strung together, account for the passage of years.
A related work, Blue Wall Moulting, traces the structural elements behind the wall of the Foster Stair. Created with a basic chalk snap-line technique, which mimics the process used in building construction, the drawing follows the hidden architecture of the space, drawing attention both to the surface and to what lies behind."
 ——————–
Partners In Design: Alfred H. Barr Jr. and Philip Johnson
When: On view through December 18, 2016
Where: Davis Museum, Wellesley College, 106 Central St, Wellesley, MA 02481
How: Official Website 
What/Why: "Organized by the Liliane and David M. Stewart Program for Modern Design, Montréal, in collaboration with the Montreal Museum of Fine Arts, Partners in Design: Alfred H. Barr Jr. and Philip Johnson is the first exhibition to explore a pivotal development in the evolution of American design: the collaboration between the first director of the Museum of Modern Art Alfred Barr, who taught the first undergraduate course in modern art at Wellesley College in 1926, and Philip Johnson, MoMA's first curator of architecture. Together these men endeavored to bring modernism to North America, particularly the innovative ideals of rational and functional design developed at the Bauhaus school at Dessau, Germany between the World Wars I and II. Barr and Johnson experimented personally with modernism in their own residences and went on to organize influential exhibitions at MoMA on Modern Architecture, Machine Art, Bauhaus: 1919–1928, and the Useful Objects series that introduced a broader audience to new ways of thinking about domestic space and design in the twentieth century. The exhibition features furniture from Barr's and Johnson's apartments, examples of Bauhaus graphic design, as well as an array of objects celebrated for their design in Barr's and Johnson's influential exhibitions at MoMA.
The exhibition has signature organizational support from the Terra Foundation for American Art, as well as support from public and private funders including the Birks Family Foundation and the Drummond Foundation. Support for the catalogue was provided by the Phyllis Lambert Foundation, the Council for Canadian American Relations, the Lee Anderson Memorial Foundation and Furthermore: a program of the J. M. Kaplan Fund.
The presentation at the Davis Museum is indebted to David Hanks, Curatar of the Liliane and David M. Stewart Program for Modern Design. It has been organized by Mark Beeman, Manager of Exhibitions and Collections Preparation, and Lisa Fischman, Ruth Gordon Shapiro '37 Director; and generously supported by the Sandra Cohen Bakalar '55 Fund, the Alice Gertrude Spink Art Fund (1963), and Wellesley College Friends of Art at the Davis. Our thanks to Knoll, Inc. for the loan of furniture designed by Ludwig Mies van der Rohe for the duration of the exhibition at the Davis."
Also on view..
Charlotte Brooks at LOOK, 1951­-1971
What/Why: "Charlotte Brooks at LOOK, 1951­-1971 is the first retrospective exhibition dedicated to the career of one of the most important American female photographers from the postwar era. Best known for her work at Look magazine between 1951 and 1971, Brooks' output represents a significant contribution to the visual history of the United States at mid­-century. Developed around critical themes such as civil liberties and women's rights, the exhibition includes vintage prints recently given to the Davis on behalf of Katherine Hall Page (Class of 1969).
Curated by Ileana Selejan, The Linda Wyatt Gruber '66 Curatorial Fellow in Photography, the exhibition and publication are generously supported by Wellesley College Friends of Art at the Davis and the Constance Rhind Robey '81 Fund for Museum Exhibitions.
A richly illustrated exhibition catalogue is now available at our online store. With an introduction by Lisa Fischman, Ruth G. Shapiro '37 Director of the Davis Museum, it includes contributions by Beverly W. Brannan, Curator of Photography, in the Prints and Photographs Division at the Library of Congress, by esteemed photography historian and critic Vicki Goldberg, and by Feliz Smith, Class of 2017. Edited and with an essay by Ileana L. Selejan."
——————–
Picket Fence to Picket Line: Visions of American Citizenship
When: On view October 15, 2016 – February 5, 2017
Where: Worcester Art Museum, 55 Salisbury St, Worcester, MA 01609
How: Official Website 
What/Why: "Since 2014 the Worcester Art Museum has served as an official polling station for the local community. Now, in 2016, the Museum will participate in one of the most electrifying political years in recent memory. Picket Fence to Picket Line will foster meaningful dialogue surrounding this year's presidential election and connect to our active population of voters. It will inspire visitors to confront one of the most highly charged questions in contemporary political discourse: What is citizenship?
This exhibition explores citizenship in relation to the spaces and places that American citizens have historically held the right to occupy and possess, beginning with the establishment of domestic property. This topic will be investigated through such themes as early American landownership and phenomena such as sharecropping and crowded tenements. In addition, the exhibition examines acts of engagement, celebration, and protest which become politically charged as they play out in civic spaces. The exhibition will give each visitor a unique opportunity to consider how our identities as citizens develop within and in response to different spaces. The themes will be presented through a range of objects pulled from the Museum's permanent collection, including major works from Walker Evans, Currier and Ives printmakers, Jacob Lawrence, and Andy Warhol. The exhibition will also include the multimedia installation of a new commissioned piece by Young-Hae Chang Heavy Industries in response to the upcoming election." 
——————–
Visionaries
When: On view through October 22, 2016
Where: 555 Gallery, 555 E 2nd St, Boston, MA 02127
How: Official Website 
What/Why: "WALTER CRUMP . SMITH ELIOT . CYNTHIA KATZ . JOE CARUSO"
——————–
Tenfold
When: On view through November 12, 2016
Where: 13 Forest Gallery, 167A Massachusetts Ave, Arlington, MA 02474
How: Official Website
What/Why: "13FOREST Gallery is pleased to present TENFOLD, an exhibition celebrating our 10th anniversary. Since opening in 2006, 13FOREST Gallery has championed the recognition of artistic expression in the Boston area, and cultivated lasting, meaningful relationships with its artists. TENFOLDmarks a decade of excellence and celebrates mutual success by featuring the work of 10 artists who collectively represent the gallery's past, present and future.
TENFOLD reflects 13FOREST's ongoing commitment to fostering local artists – both established and emerging – and to connecting Boston-area residents with the community of world-class painters, printmakers, sculptors and photographers based across New England. As such, we view our 10th anniversary as an ideal opportunity to highlight a selection of new work by nine artists who have been included in past shows, and by one artist who is new to our fold. TENFOLD proudly features Daniel Benayun, Dominic Chavez, Nicole Duennebier, Susan Jaworski-Stranc, Robert Maloney,Wilhelm Neusser, Heather Pilchard, Mike Ryczek, Kate Sullivan and introduces Mia Cross.
The works brought together in TENFOLD represent the luminous futures of our artists as well as the longevity of 13FOREST Gallery's mission to make art a part of everyday life."
———————-
Left Behind
When: October 15 – November 19, 2016
Where: Dorchester Art Project, 1486 Dorchester Ave, MA 02122
Opening Reception: October 15, 6-8pm
What/Why: "Left Behind explores the physical and emotional detritus of what remains when we subtract.  Through painting, photography and printmaking, the works will consider visual resonances of the forgotten and left behind. Artists: Sarah Meyers Brent, Frances Jakubek, Rachel Loischild, Chris Maliga, Deborah Sosower. Curated by Sarah Pollman"
——————–
Diana Al-Hadid – Phantom Limb
When: On view through October 30, 2016
Where: David Winton Bell Gallery, 64 College St, Providence, RI 02912
How: Official Website
What/Why: "Diana Al-Hadid's works are distinctive in style and material. Drawing on imagery from the Classical and Renaissance periods, Al-Hadid creates sculpture, wall pieces, and drawings that foreground her experimental use of materials. Her large sculptures, such as Phantom Limb, seem to be caught in a state of crumbling decay; architectural structures are fragmented or incomplete, figures are missing limbs, surfaces suggest the worn patina of ancient marble sculpture. Referencing the sensation that a missing arm or leg is still present,Phantom Limb is characteristic of many of Al-Hadid's works, which evoke memory and long cultural history.
Al-Hadid expresses an interest in "dissolving as much of the mass [of sculptures] as possible." She accomplishes this through a number of methods but most notably via distinctive vertical marks: drips, slashes, and lines that seem to cut through solid forms to reveal inner surfaces and structures. This vertical motif is carried through all of Al-Hadid's works in this exhibition, drawing a formal relationship between her sculpture and paintings. In two-dimensional pieces, veils of vertical lines overlay and obscure imagery. Looking closely viewers may discern a rendering of Hans Memling's Allegory of Chastity within the intricate surface of Still Life with Gold, or of Pontormo's Visitation and Giotto's Annunciationin her untitled drawings. The luscious abstract surfaces of the drawings are a result of an unusual process in which the image is drawn, covered over, and then revealed again. The resulting veiled images again reference memory, obscured over time.
In the bronze sculpture In Mortal Repose, the vertical drips take on further associations. As observed by Alistair Rider in the catalogue essay, In Mortal Repose "is a sculpture that proclaims that it is about the technique of casting." Here, the female figure (contemporary, as indicated by the t-shirt, but still headless), melts into streams and puddles of bronze, terminating at the base of the work at her feet. The bronze has been made to look like the melted wax that the casting requires and, simultaneously, like the molten bronze that is poured into the mold. Al-Hadid's love of tactile experimentation with processes and materials is clear, as is her interest in "getting a material to misbehave."
——————–
Lillian Bassman
When: On view September 6 – October 29, 2016
Where: Robert Klein Gallery, 38 Newbury St, Boston, MA 02116
How: Official Website 
——————–
Arne Svenson:  The Neighbors
When: On view through October 29, 2016
Where: Robert Klein Gallery,@ Ars Libri, 500 Harrison Ave, Boston, MA 02118
How: Official Website
——————–
LINDA HOLT | Recent Koi & Abstractions
When: On view through October 22, 2016
Opening Reception: October 7, 5-8PM
Where: Beth Urdang, 460 Harrison Ave, Boston, MA 02118
How: Official Website
——————–
The Wheels Project 4.0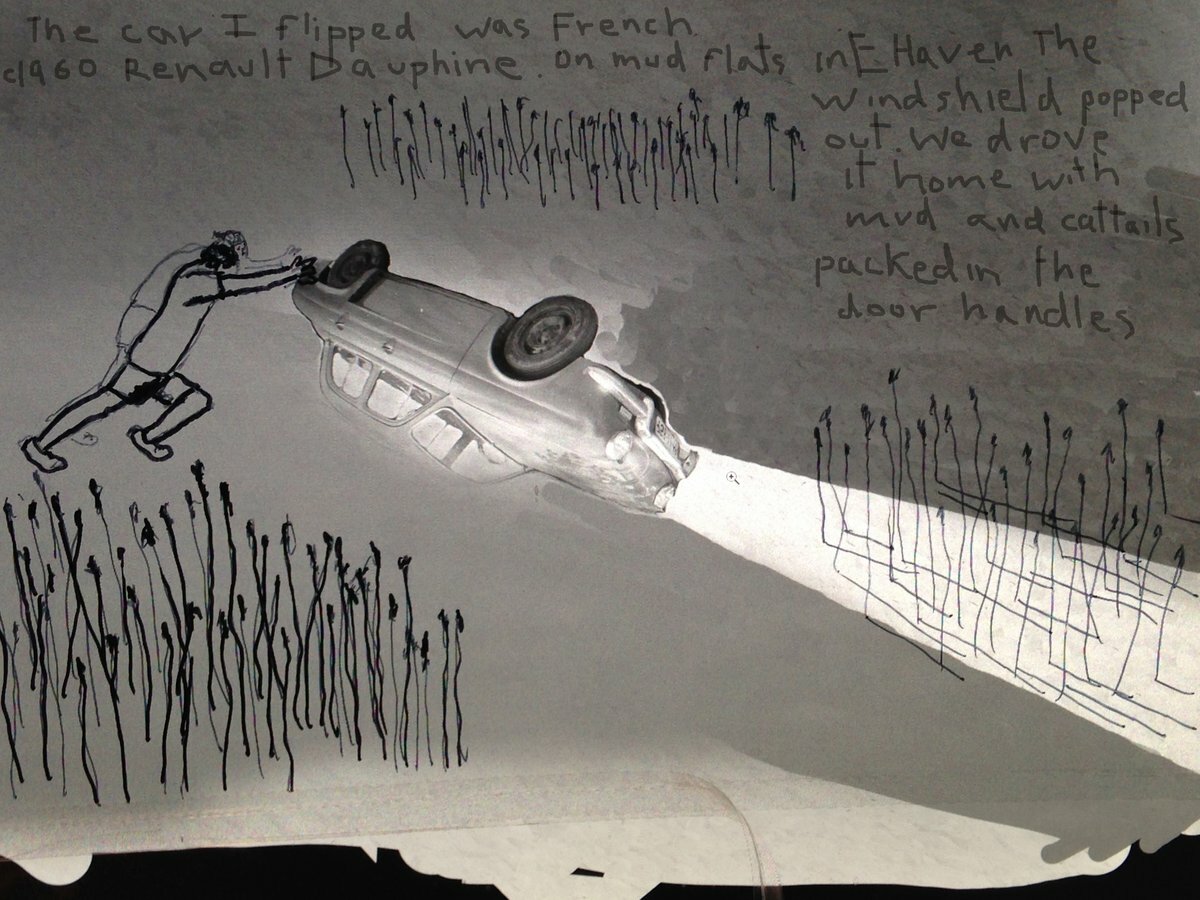 When: On view September 16 – November 6, 2016
Opening Reception: Thursday, Sept. 22, 5:30-8pm
Where: PRC Boston, 832 Commonwealth Avenue | Boston, Massachusetts 02215
How: Official Website 
What/Why: " The PRC is excited to present a new and expanded version of an exhibition celebrating wheeled vehicles of all kinds (cars, bikes, motorcycles, and more). Previous incarnations and artists have been featured in a book "The Wheels Project" (2005) and in shows at the Anderson Auto Museum (2008) and Lincoln Arts Project (2014). Organized by Andrew M.K. Warren, The Wheels Project 4.0 includes work by six regional photographers: Karl Baden, Bill Burke, Jack Lueders-Booth, Ken Richardson, Jasen Strickler, and Andrew M.K. Warren."
—————
MARKETA KLICOVA: VONE KONE MIMU
When: On view through October 30, 2016
Opening Reception: Oct 7, 5-9pm
Where: How's Howard, 450 Harrison Ave, Suite 309c, Boston, MA 02118
How: Official Website
——————–
Mitch Shiles | A Certain Shape
When: On view through October 29, 2016
Opening Reception: Friday October 7, 2016
Where: T+H Gallery, C19 + C20 460 Harrison Ave, Boston, MA
How: Official Website
——————–
Sachiko Akiyama: Between Here and There
When: On view through October 31, 2016
Where: Matter Light Fine Art, 63 Thayer Street, Boston, MA 02118
How: Official Website
What/Why: "Matter & Light is delighted to announce Between Here and There, an exhibition of new work by the celebrated Japanese-American artist Sachiko Akiyama. Akiyama's hand-carved sculptures have been shown in museums and galleries throughout the U.S. and Japan, where they have been widely lauded for their deep, quiet power. In a unique grammar of tender, earthy weight, Akiyama's work explores the perennial dialogue between flesh and spirit, limit and longing – that quintessentially human borderland between here and there.
Nina Nielsen, who represented Akiyama's work for years at Newbury Street's Nielsen Gallery, highlights the profound influence of Akiyama's Japanese heritage, which, she writes, "can be felt in her natural affinity for wood and in her work's implicit modesty and quiet Zen-like presence. What she looks for in her studio is what connects us as humans, what is it to be human, physical and spiritual, not her ego." Between Here and There runs from September 16 – October 31, 2016."
—————————
Nick Cave: Until

When: On view October 15th —October 14, 2017
Opening Reception:  Saturday, October 15, 5:30–7pm
Where: MASS MoCA, 1040 MASS MoCA WAY , North Adams, MA 01247
How: Official Website 
What/Why: "A paradisiacal landscape where [black-faced lawn] jockeys appear — made from the crystals that would normally go into chandeliers, on a raised platform accessible via four ladders — is the heart of "Until." "I had been thinking about gun violence and racism colliding," Mr. Cave said. "And then I wondered: Is there racism in heaven? That's how this piece came about." Read the full profile in The New York Times.
If you think you know Nick Cave, think again. The artist celebrated for his wearable sculptures called Soundsuits turns expectations inside out at MASS MoCA in a massive immersive installation opening October 16, 2016, where not a single Soundsuit will be found. Instead, Cave uses MASS MoCA's signature football field-sized space to create his largest installation to date, made up of thousands of found objects and millions of beads, which will make viewers feel as if they have entered a rich sensory tapestry, like stepping directly inside the belly of one of his iconicSoundsuits.
The exhibition will also be used as a performance space. Conceived as a one-year concatenation of community events, music, theater, and art, Until incorporates special appearances by dancers, singer-songwriters, pop artists, poets, and composers, together with panel discussions, community forums, and other forms of creative public debate and engagement.
Often seen as celebrations of movement and material, the first Soundsuit, made out of twigs, was a direct response to the Rodney King beating, a visual image about social justice that was both brutal and energizing. Just as the violence of the Rodney King beating was the impetus to Cave's early work, the death of men such as Eric Garner, Trayvon Martin, and Michael Brown drive his new imagery. For Cave's new MASS MoCA installation, Until—a double play on the phrase "innocent until proven guilty" or in this case, perhaps, "guilty until proven innocent"—Cave addresses issues of gun violence, gun control policy, and race relations in America today.
Until begins with a dense sculptural field of metallic lawn ornaments leading to a crystal cloud topped by a private garden populated with birds, flowers, and black-face lawn jockeys, finally coming to rest before a cliff wall constructed of millions of plastic pony beads. This is an active space where alluring kinetics and a sumptuous materiality are suddenly punctuated by images of guns, bullets, and targets, positioning us all as culpable, vulnerable, and potentially under attack. The aim of this is pointed, sparking discussion about important issues in a space that is at once dazzling, provocative, and—ultimately—optimistic. Cave believes in humanity, celebrating possibility while also creating a forum for sharp debate and critical discussion.
"I view this work as a theater set, or an elaborate community forum, as much as a work of sculpture," he notes.
This is Nick Cave from the inside out, on a grand theatrical scale."
Also on view..
Alex da Corte: Free Roses

What/Why: The New York Times dives into the immersive world of Alex Da Corte, in which the artist's "riotous post-post-Pop sensibility" transforms MASS MoCA's galleries into a "ravishing and terrifying" environment of sculpture and video installations.
Sebastian Smee writes, "Da Corte's feeling for form and color, and his ability to squeeze a nonchalant poetry out of the most banal-seeming objects, is spellbinding." Read the Pulitzer Prize-winning critic's full review of Alex Da Corte: Free Roses inThe Boston Globe.
Provocative, puzzling, and visually seductive, in his first museum survey Alex Da Corte's neon-bright, exuberant works merge the languages of abstraction and modern design with banal, off-brand items, ranging from shampoo to soda to tchotchkes and household cleaning supplies. Acid-hued and organized with a rigorous formal logic, Da Corte's mash-ups mine products of domestic life—which he finds on pilgrimages to supermarkets, flea markets, and dollar stores—for unexpected visual appeal as well as emotional and libidinous impact. Heir to Pop artists of the 1960s, Da Corte combines common consumer objects with popular culture, personal family narratives—and other artists' work—in vibrant installations of sculptures, paintings, and videos. Taking over MASS MoCA's second-floor galleries, Free Roses features a selection of works made over the last ten years, as well as a major new installation, which serves as a conceptual fulcrum for the entire show."
—————————
Stark Naked
When: Sunday October 16, 7-10PM
Where: Gallery Kayafas, 450 Harrison Ave, Boston, MA 02108
What/Why: "With curated spaces by: J.R. Uretsky Franklin Evans Lillian P.H. Kology Sam Toabe Gabriel Sosa Featuring work by: Colleen Kiely Sophia Narrett Zack Naylor Corinne Spencer Kristine Roan Joiri Minaya Pat Falco Sarah Krizon Caroline Bagenal Suicide Girls Jena Tegeler Maggie Jensen Nabeela Vega Wacklikethat Emmy Bright Francesca Amadée Caruso DEAD ART STAR Alyssa Fanning Amanda Church Marci MacGuffie Patrick Neal Erik Hanson Ruby Palmer Lavaughan Jenkins Rebecca Scott Newhouse Ebenezer Kling Nicholas Sullivan Anthony Young Patty Suau Danica Arimany Ana Treviño Noèl Puèllo Bryana Siobhan Cynthia Meléndez DIVERSITY FELLOWS David Jacobs Amy Mills Curated by: Robert Moeller Image and design: Jena Tegeler"
—————————
Self-Reflections | Pesya Altman & Gilead Tadmor
When: Thursday October 6 – Saturday November 5, 2016
Opening Reception: Saturday October 8, 7-9pm
Where: Gallery 263, 263 Pearl Street, Cambridge, MA 02139
How: Official Website 
What/Why: "Gallery 263 is pleased to present Self-Reflections, a Curatorial Proposal Series exhibition which features two artists whose work is distinct in media, style and approach, and yet grows over a shared emotional and aesthetic terrain: Both artists find their starting point in figurative imagery with a strong emphasis on self-portraiture, and both approach the boundary between the real and the surreal, the seen and the imagined. This tension is a bold constitutional tenet in this pairing of artists.
Pesya Altman works in collage, painting, and drawing; often combined. She represents the elements which form her world – locations, sites and people that intrigue her; visual information collected from close observation, photography, drawing and note-taking. Her work maps a pictorial story about life's journey, and it is, often literally, about a voyage – the need to move, explore and discover, to lose and find oneself. Pesya strives to combine realism and folk art with formalism and precision. Ideas are executed with varied textures, expressive lines, and vivid colors. Through her work, her world may be seen as an artifice, a construction of an artist's reflections, where she herself often appears as a marker for a subject, a cut out doll in a landscape.
Gilead Tadmor's work includes paintings, pastel drawings, etchings and papier-mâché sculptures and reliefs. Strictly figurative, his work integrates the real and the surreal through thematic twists, a pull towards the ironic and absurd and an urge to cross boundaries, both figurative and conceptual. Even the most realistic portrait seems to be touched by the fantastic through the bewildered expression of the subject, its setting or background, or use of color. As all portraits are fundamentally self-portraits, Gilead uses his work to explore himself, always cognizant that the only way to bear the gravity of it all is never to take it too seriously."
—————————
Arlington Open Studios
When: October 15-16, 2016, 12-5PM
Where: Various locations in Arlington, MA | List of participating artists here
How: Official Website 
What/Why: "Join ACA for this free, two-day arts festival, featuring paintings, sculpture, jewelry, fiber arts, live music, local food, and more – all under one roof!
Come by for an hour, or all day, and enjoy an amazing array of artwork by local artists! We can't wait to see you there!"
—————————
Future Arts Festival 

When:
Where:  Boston Center for the Arts, 539 Tremont St, Boston, Massachusetts 02116
How: Official Website
What/Why:"FUTURE ARTS FESTIVAL 2016, Boston's largest contemporary art festival presented by PABST Brewing Co. + RADIUS Marketing Group, features dozens of influential and emerging artists from around the world displaying and selling their artwork for 1 night only at the Boston Center For The Arts.
Ticket proceeds to benefit The Boston Children's Hospital
Highlights include:
– 25,000 square feet of gallery space!
– All art on display will be for sale
– Live painting on-site
– PBR, craft beer and wine bar
– DJ's Frank White, Saucy Lady, Stenny + Silent Partner
ARTIST ROSTER:
Adam J. O'Day, Allison Bamcat, Angie Mason, AngelOnce, Bill Crisafi, Brand Rockwell, Burial Ground, Brian 'LIFE', Cassandra Warren, Christopher 'Sirhc' Davis, Chris Reilly, Christopher Michael Trott, ClockWork Cros, Dan Lam, Dana Woulfe, Dave Tree, Dug McCormack, Ann 'GILF!' Lewis, Giovanni DeCunto, God's Flesh, Goopmassta, Heather Gabel, Ian 'Sanity' Tartasky, Jason 'SWAT' Talbot, Jason Vivona, Jayare, Jon Haverty, Joshua Lach, Justin Hager, Kathryn Fuller, Kristen Liu-Wong, Lala Abaddon, Lavaughan Jenkins, Matt Hooker, Melissa Ostrow, Michelle Dugan, Merkthose, Michelle Guintu, Myron 'MOUSE' Belfast, Nabo Rawk, Pablo Power, Pete Cosmos, Sean Patrick Watroba, Shayna Yasuhara, Stephen Sheffield, Stenny, Tobal Keller, Trespassion"
—————————
Jenny Brown Art Pop Up Shop

When: Saturday, October 15 at 12 PM – 4 PM
Where: West Elm, 179 Wayland Avenue, Providence, Rhode Island 02906
How: Official Website
What/Why: "I am very excited to be hosting my first pop up sale at the beautiful new West Elm in Wayland Square, Providence! I'll be offering both prints and original of my work-please stop by and say hello!"
—————————
Pioneering Western Massachusetts

When: On view through November 27, 2016
Where: Fuller Craft Museum, 455 Oak Street, Brockton, MA
How: Official Website
What/Why: "Pioneering the Western Massachusetts will explore the works and careers of five makers who have been responsible for the development of western Massachusetts's internationally renowned craft community: Josh Simpson (glass), Mark Shapiro (ceramics), Silas Kopf (woodworking), JoAnn Kelly Catsos (baskets), and Mara Superior (ceramics). The creative community and rural environment of Western Massachusetts offers opportunities for makers that are unlike those found anywhere else, and those featured in (413) have played a significant role in the region's creative development. And for all those included in the exhibition, the bucolic setting and open creative community offers a distinct sense of place that is evident in their work."
—————————
Nights at the PRC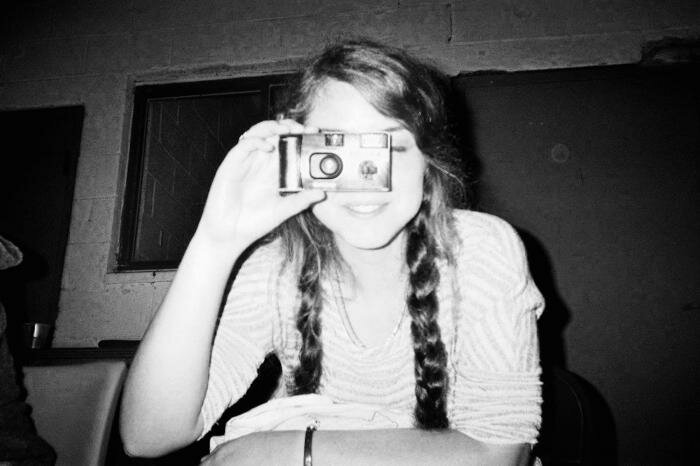 When: October 12th, 6:30-8:30PM
Where: PRC Boston, 832 Commonwealth Avenue | Boston, Massachusetts 02215
How: Official Website 
What/Why:"Do you use or appreciate lo-fi cameras (low-end, low-tech, limited-control, such as pinhole, Holga, Diana, Brownies, etc., even if amended extensively) and employ a "slow" approach to photography? Then consider signing up to share your work and/or attending this exciting Night held in partnership with the Somerville Toy Camera Festival! We welcome engaged audience members and while presenters must be current PRC members (more on how to sign up to present at the below link), the events are FREE & OPEN to the public; no RSVP needed for the community!"
—-
Roslindale Open Studios

When: October 22-23rd, 2016
Where: Various locations in Roslindale, MA | List of particiating artists here.
How: Official Website
What/Why:"Roslindale Open Studios is a family friendly event. Artists from Roslindale and beyond show and sell paintings, jewelry, pottery, textiles, photography, mixed-media, and more.
Visitors are invited to group sites, artists' home studios, and participating businesses. Scheduled events include children's art activities, live music, home studio bingo, RCC Cafe, Photo Booth, and Bake Sale.
ROS is a unique event that brings together artists, residents, and visitors, building a diverse, cultured community. "
—————————
Visiting Artist – Jack Whitten

When: October 17, 6:30PM
Where: Sleeper Auditorium, 871 Commonwealth Ave., Boston, MA
How: Official Website
What/Why: "For over fifty years, Jack Whitten has been a pioneer of abstract painting in America, constantly pushing the boundaries of the medium with highly innovative materials, methods and processes. Throughout his career, the 76-year-old, New York-based artist has displayed a rare virtuosity and inventiveness, working in a breadth of styles that consistently anticipate some of the most significant developments within abstract painting. Whitten is a major forerunner to the burgeoning tendency of "Social Abstraction" in American art, which embeds social issues within personal modes of expression.
Whitten studied at The Cooper Union in the early '60s, and has exhibited his work widely ever since, at sites including the Museum of Modern Art, the Whitney Museum of American Art, and the Studio Museum in Harlem, to name just a few. Recent exhibitions include Light Years: Jack Whitten 1971–73 at the Rose Art Museum at Brandeis University, and the major traveling retrospective, Jack Whitten: Five Decades of Painting, at the Museum of Contemporary Art San Diego, the Wexner Center for the Arts, and the Walker Art Center. The artist is represented by Hauser & Wirth in New York, and will be the subject of a solo exhibition at the gallery in early 2017."
—————————
Did I forget anything? Let me know!
ie:
FERTILE SOLITUDE

WHEN: October 14–December 18, 2016
RECEPTION: Friday, October 14, 6–8pm | RSVP HERE
PERFORMANCE: Listening the Labyrinth: Sound Event with Maria Finkelmeier
Thursday, October 27 | 6:30pm
WORKSHOP: Me, Made of Parts: Artist Workshop with Caleb Cole
Thursday, November 10 | 6:30pm
WHERE: Mills Gallery at Boston Center for the Arts, 539 Tremont St, Boston, MA 02116
HOW: OFFICIAL WEBSITE
PARTICIPATING ARTISTS: Piper Brett, Caleb Cole, Emily Eveleth, Dana Filibert, Cig Harvey, Kyle Hittmeier, Annette Lemieux, Megan and Murray McMillan, Noritaka Minami, Hao Ni, Steven Pestana, Shelley Reed, Erin M. Riley and Sarah Wentworth
What/Why: "In the rush of everyday life, we occasionally need to hit pause (and reset), but even a moment's peace can be hard to come by. This frenzy is often furthered by our mutually enabling relationship with technology and a self-inflicted state of constant connectivity. Unwilling to put down our phones to see a sunset, sharing our daily comings and goings with the ghosts in the machine, we self-sabotage our peaceful pursuits and further separate ourselves from ourselves.
Fertile Solitude hopes to offer a reprieve from the madding crowd, an oasis that coaxes us to look inward and take steps towards overcoming our widespread aversion to introspection.
Within the physical framework of a maze, exhibition visitors are left to go their own ways. Their journeys will take them through the works of 15 artists whose histories and visual languages tell their own stories. The exhibition has no singular origin. Rather, its narrative is a compilation of external observations of human behavior, the curator's ongoing personal quest to achieve homeostasis, the notebooks of French philosopher Albert Camus, the musings of British psychoanalytical writer Adam Phillips, and even a recent study finding that, to an overwhelming degree, people would rather shock themselves with an electrical current than sit in quiet contemplation for even 15 minutes.
With an emphasis on the individual, Fertile Solitude presents art in an unexpected environment that encourages wanderlust, rewards curiosity and contemplates the restorative properties of simply being alone with your own thoughts."
Say hi:
EMAIL | TWITTER | FACEBOOK | INSTAGRAM | PINTEREST
September was a blur gearing up for Fertile Solitude and aside from my own shameless plug, this month is also full of other great arts happenings!
So go out and enjoy cider doughnuts, play in orange-ish leaves, check for ticks, and see art. ♥