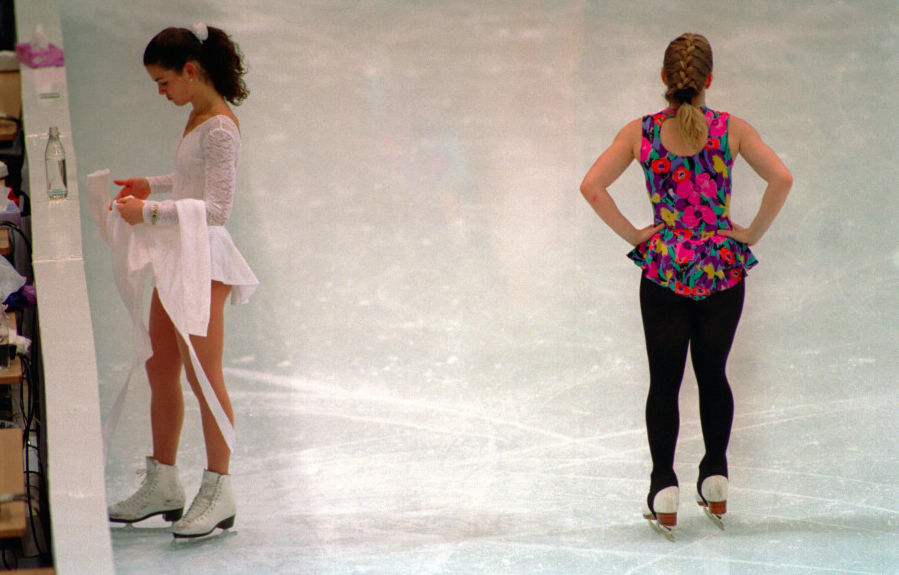 Part 2 of my soliloquy will have to wait, there are more pressing issues.
Namely, the arts in Massachusetts are on the chopping block. Again.
"On Friday (July 8th), Governor Charlie Baker issued a budget veto that would slash funding for the arts, humanities, and sciences through the Massachusetts Cultural Council (MCC) by more than half. The cut would exceed the value of MCC's two largest grant programs, reducing state cultural funding to levels not seen since 1994."
———————————-
"On July 1, the Legislature approved a state budget for FY17 that included $14 million in funding for the arts, humanities, and sciences via MCC. The veto would reduce that by $7.7 million, to $6.5 million. That funding level would put Massachusetts in league with states such as Nebraska and South Dakota in per capita support for arts and culture. The proposed cut of $7.7 million was included in a larger set of $256 million in vetoes.
"If it stands, this budget would cut many of our core grant programs to the bone," said MCC Executive Director Anita Walker, "and likely force us to eliminate some programs entirely. It would cost jobs in our nonprofits, choke off revenue from cultural tourism, and close arts education opportunities for thousands of kids in schools and youth programs across the state."
MCC's two largest grant programs are its Cultural Investment Portfolio, providing core operating support for 384 nonprofits, at $4.6 million in the last fiscal year; and $3 million for 329 Local Cultural Councils, which support more than 6,000 public programs statewide.
MCC will work with MASSCreative, Mass Humanities, the Mass Artists Leaders Coalition, and advocates statewide to encourage members of the House and Senate to override the veto when they consider responses to the Governor's actions this week. Stay tuned for updates as the process unfolds." – MCC Press Room 
Nebraska and South Dakota?! As in, South Dakota, home of the Depression Era Dinosaur Park, South Dakota?
——————
Déjà Vu All Over Again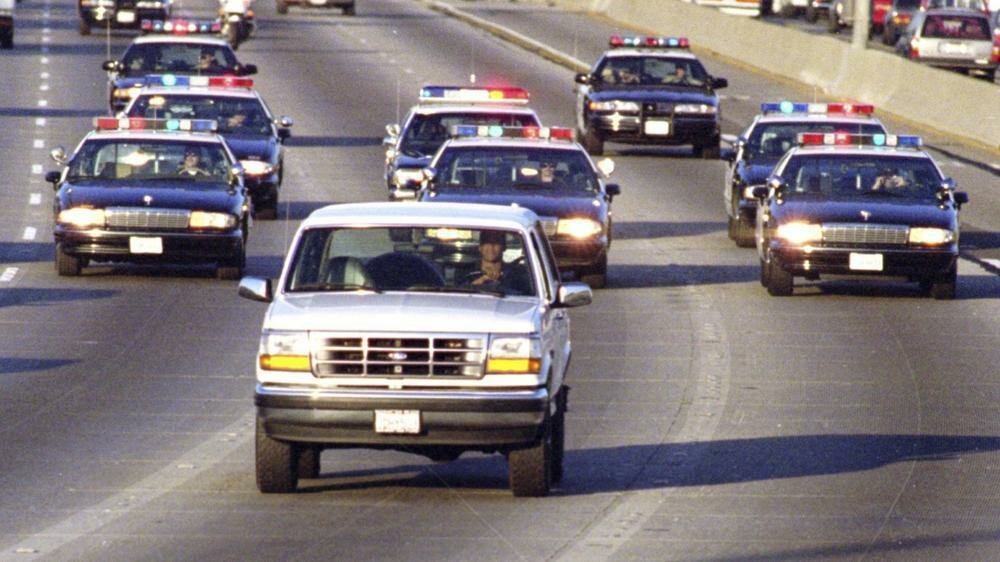 I had hoped these money matters were resolved in May when MASSCreative led the charge (backed by the full support and fervor of the arts community, legislators and art advocates) and rallied against a decision by the House committee to cut the MCC's budget from $14MM to $10MM, but I guess not.
And that is oversimplifying the budgetary drama these past 3 months..
My professional recap: the MCC had a budget of $14MM FY16 and requested $17MM for FY17, the House said how about $10MM FY17, we all said how about $14MM+ FY17, the House said k..$12MM, the senate committee one-upped with $13MM..and on 6/30 state legislature said OK final answer $14MM .
..but just when you thought it was safe to go back in the water.. on 7/8 our fair Governor said, but what about $6.5MM FY17*?
*quick reminder: a cut that would "reduce state cultural funding to levels not seen since 1994".
—
What Is The Massachusetts Cultural Council?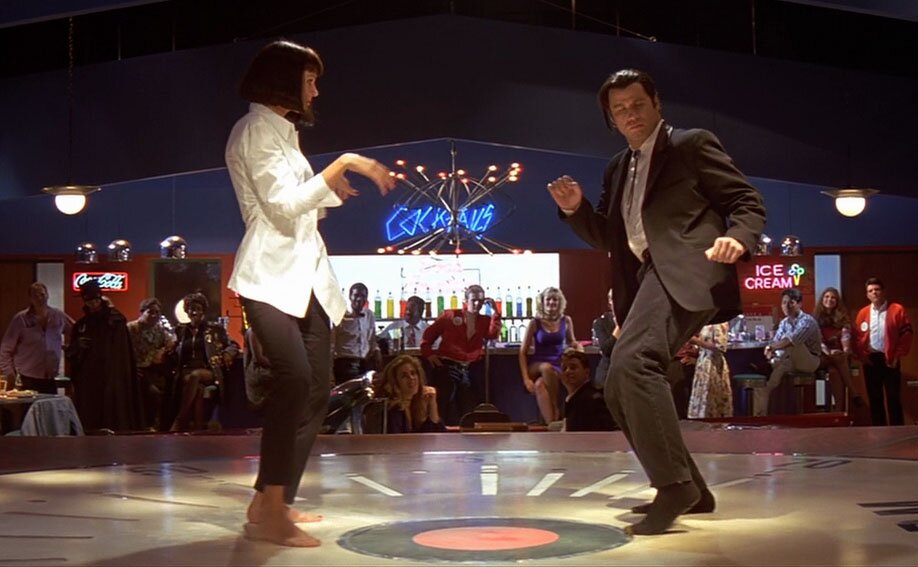 "The Massachusetts Cultural Council is a state agency supporting the arts, humanities, and sciences to improve the quality of life in Massachusetts and its communities. The MCC pursues this mission through grants, services, and advocacy for nonprofit cultural organizations, schools, communities, and artists. Its budget for the fiscal year that ended June 30 was $15.7 million, which included a $14 million state appropriation and grants from the National Endowment for the Arts and others. The MCC also runs the Massachusetts Cultural Facilities Fund in partnership with MassDevelopment."
Basically, they do all this..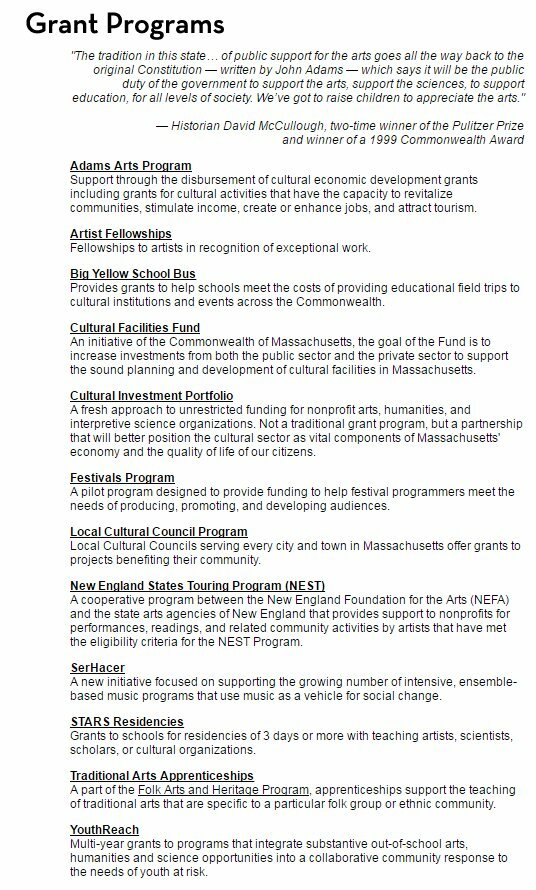 And this..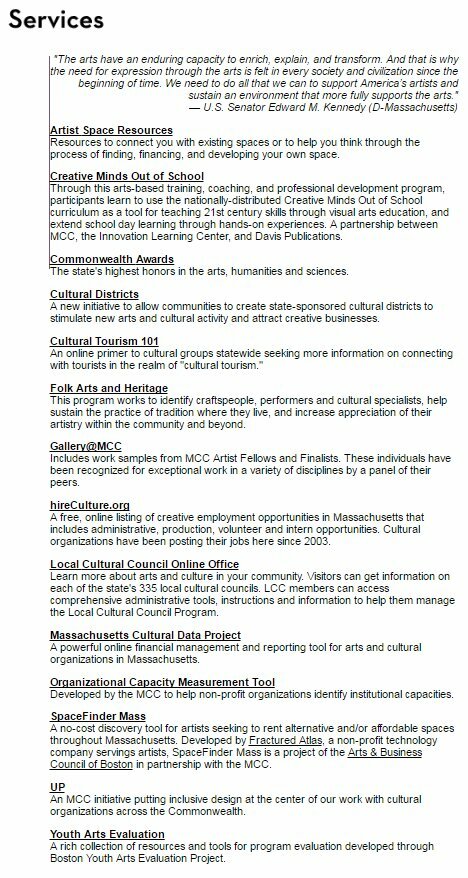 And..
They Are Good People.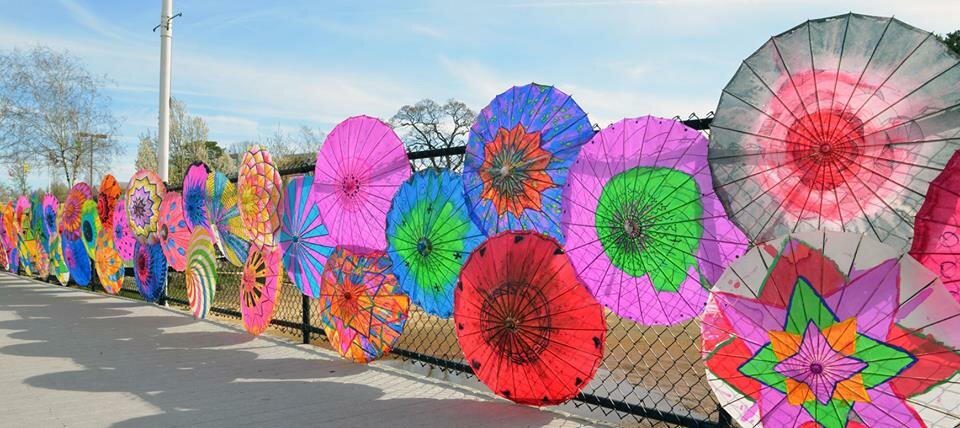 From my 10 years of experience as a resident and arts advocate in MA, I'm constantly amazed at the amount of work the MCC gets done, through programming and behind the scenes actions, to make Massachusetts a culturally rich and vibrant place to live. It is an organization made up of incredibly dedicated individuals who genuinely care about the wellbeing of artists and the overall health of the community — year after year they manage to accomplish so much with so little. If they are forced to cut their programming and services due to this unreasonable 55% veto..it could very well cripple our region's creative economy.
And I wish that was hyperbole.
———————————————-
A Viable Solution™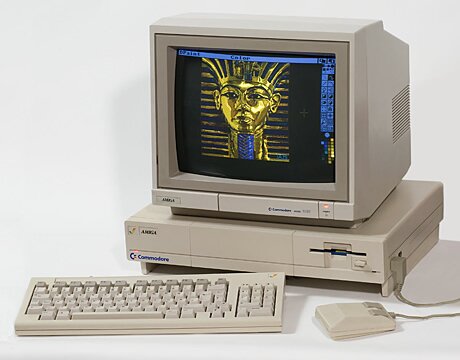 I don't like to talk about problems unless I can offer a solution, and I think I'm onto something.
There were 303 line items vetoed on July 8th, which you can read through at your leisure here (Full list of FY17 budgetary recommendations here).
As a part of this laundry list of broken dreams, I noticed the Governor would like to decrease the state lottery commission's FY17 advertising budget by $3MM to $4.5MM.
And my thought is, why stop there?
Let's work with what we have.
What if we reallocated ~$4,499,300 of the lottery's new FY17 budget to the MCC to help alleviate a large portion of the deficit the council is currently facing..
..And then, the remaining advertising funds can be used by the lotto commission to set up a display in City Hall Plaza (quarterly? annually?) that will let Massachusetts residents know that we do indeed have a lottery: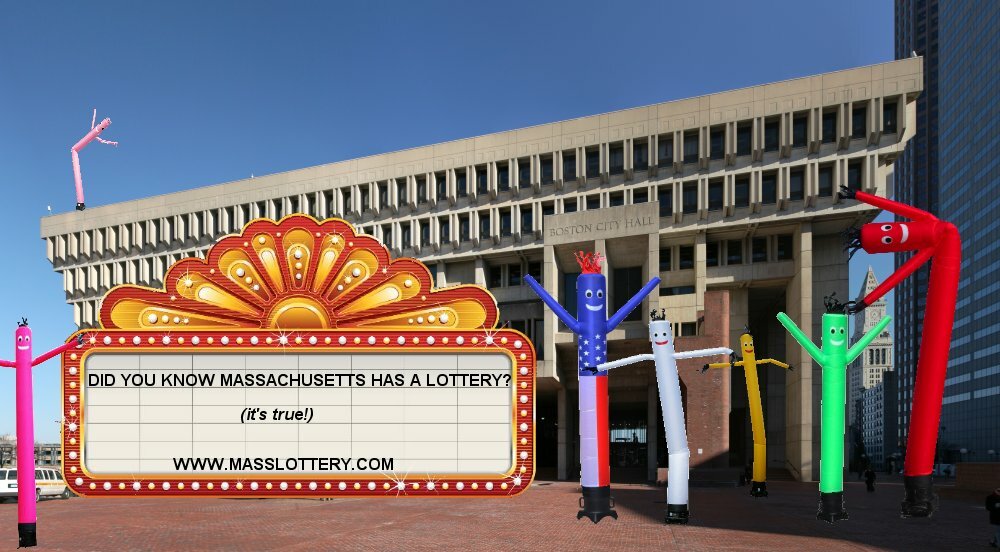 If push comes to shove and this line item is perceived as lavish or extravagant by the budgetary committee, I'm willing to part with the green air dancer, although the overall messaging may not be as effective without him.
————–
Time for Action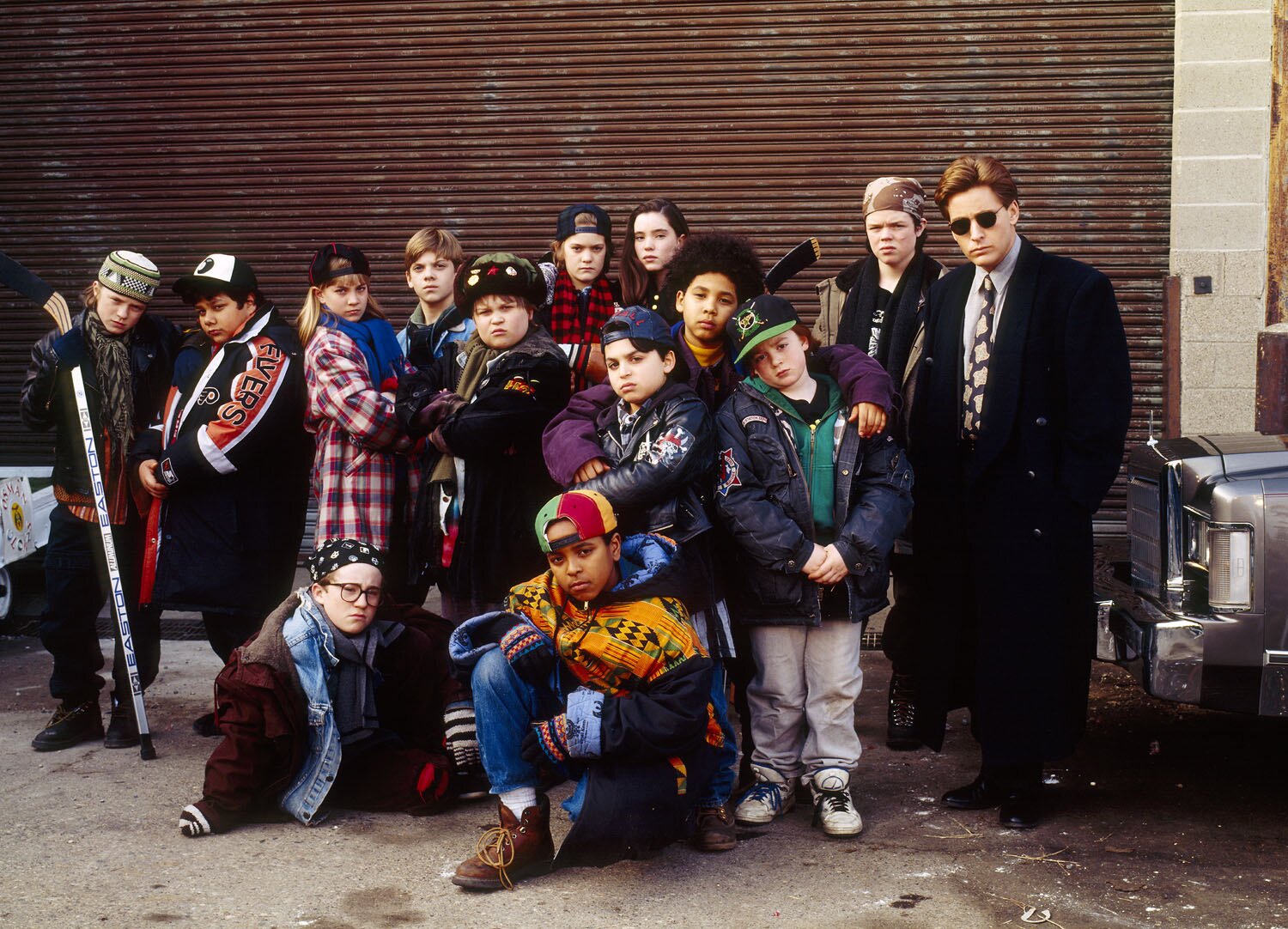 In the unlikely event my suggestion is not fully embraced by the Governor, you can help the Massachusetts Cultural Council fend off this offensive veto by contacting your local legislator.
Thankfully, MASSCreative has created a simple form on their site to facilitate this outreach, it only takes a moment.
All you need to do is enter your contact information and the site will populate a page with your legislator's name based on zipcode. Then you have the option to add a personal note or hit 'send' on the well-crafted template letter which urges legislators to support an override of the veto.
It will take a two-thirds vote, 107 representatives and 27 senators, to override the Governor's lapse in judgment by July 31, 2016.
We can do it, and hopefully this will be the last time.
Here's hoping.. ♥