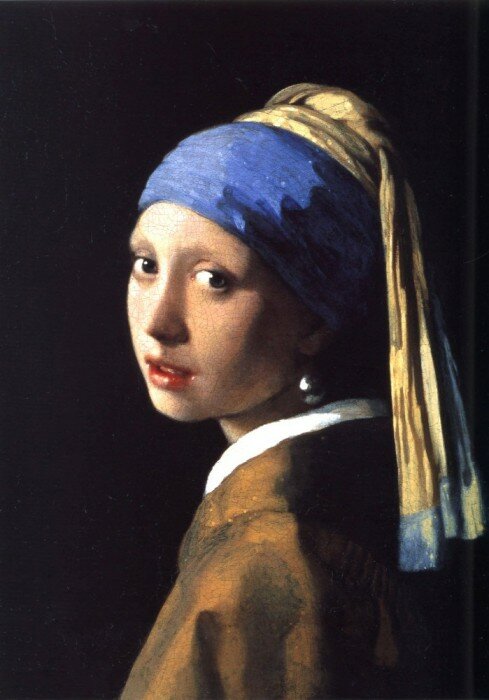 (Girl With a Pearl Earring, Johannes Vermeer)
So, I got to thinking about a conversation I had with Fenway Studio artist David Lowrey this past spring while meeting with him to toss around ideas for his new website.
The bulk of David's research involves the study and understanding of Johannes Vermeer and his techniques.  During one of our talks, I noticed he had been working on a recreation of Vermeer's Girl With a Pearl Earring.

The artist hoped to replicate the painting exactly as the Dutch Master intended, but found he was having a difficult time getting the composition just right.  To explain his frustrations, David hurriedly pulled books from his studio shelves and opened each to show a slightly different depiction of The Girl. Some images featured her bathed in a warm yellow light, others in cool tones, some with hard lines delineating her face, others with almost a soft gaussian blur quality. Even shadows appeared to shift between resources as David explained how even the slightest change in hues can alter the entire mood of a piece.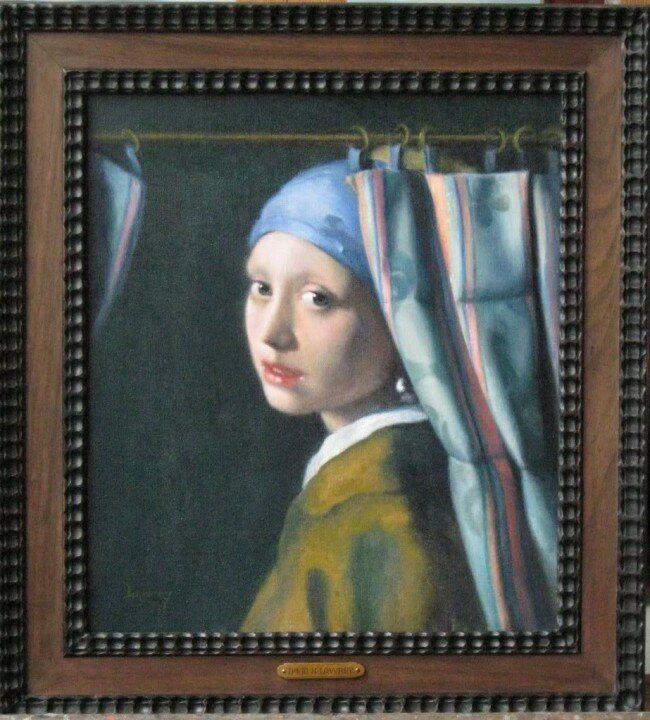 (The Pearl Behind the Curtain, David Lowrey)
But who knows how Vermeer actually intended for her to look without seeing the work in person. Which got me thinking.. even with Google Art Projects and almost limitless access to information on the web:
The internet will never be able to fully replicate or replace the experience of seeing art in person.
(I know, right?)
To further explore David's observation, I did a quick Google image search of Vincent van Gogh's Room at Arles which produced the following results: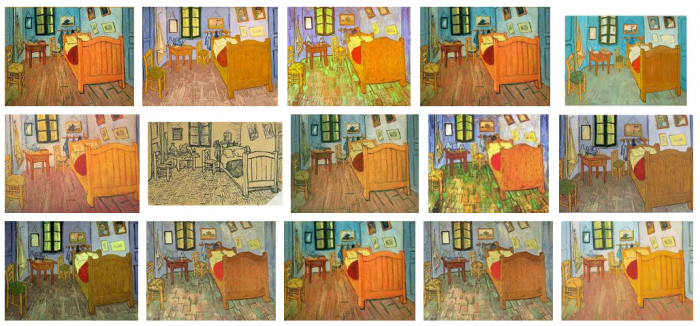 One minor question comes to mind: WHAT COLOR WAS HIS ROOM!?  Is the bed yellow or brown? Did he have bioluminescent floors?
I'm not about to fly out to Holland and eat a ziploc bag of magic mushrooms at the Anne Frank House to conduct first hand research, but this prevalent color discrepancy phenomenon is something that had me thinking in the wee hours of the a.m.


This is just one example of countless others, so step away from the #FFFFOUND and go see art! ♥