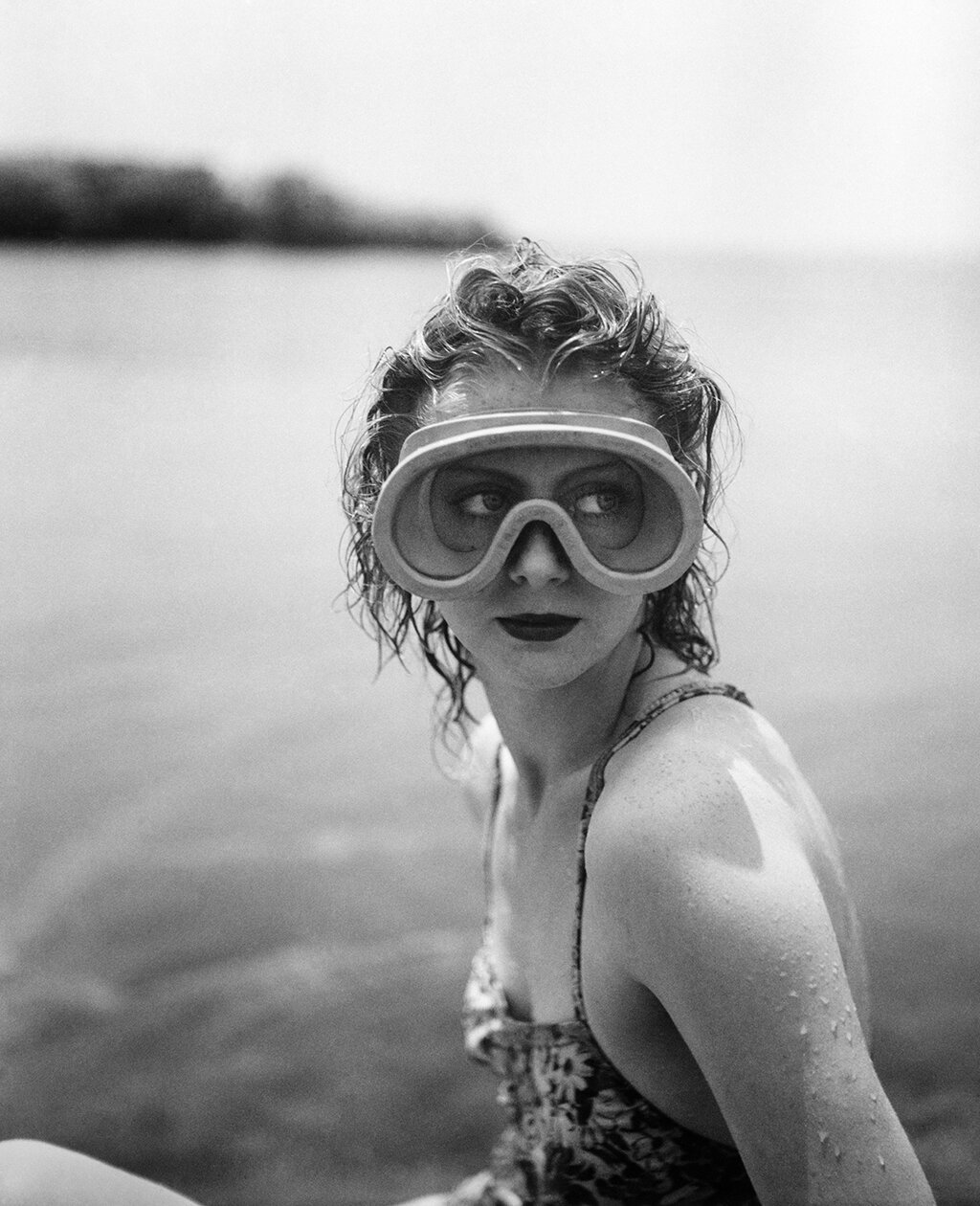 outside x body language x flowers of evil x sun & salt
————————————
List Projects: Ethan Hayes Chute
When: On view July 19th, through October 16th, 2016
Where: MIT List, 20 Ames Street, Bldg. E15, Atrium level, Cambridge, Massachusetts 02139
How: Official Website
What/Why: "In his sculptures, drawings, text pieces, and performative workshops, Ethan Hayes-Chute explores ideas of self-sufficiency and self-preservation, making reference to outsider architecture, alternative modes of living, ecology, and waste. He takes a DIY, vernacular approach to architecture and technology and constructs near-functional cabins and partial interiors from salvaged materials. His new installation for the List Center includes a number of nearly obsolete Epson computers programmed for a range of practical applications, lending retro-futuristic undertones to his rustic assemblages. To learn more, click here. 
On July 19, there will be an opening reception and exhibition tour with the artist for Members of the List Center at the Friends level and above. For information about Membership, please click here or contact Betsy Willett. "
—
81st Regional Exhibition of Art and Crafts

When: On view through September 4
Where: Fitchburg Art Museum, Fitchburg, MA
How: Official Website
———————————
Form v. Formula
When: On view through July 2016
Where: Chase Young Gallery, 450 Harrison Ave, No. 57, Boston, MA 02118
How: Official Website 
What/Why: A group exhibition of gallery artists.
——————–
Framework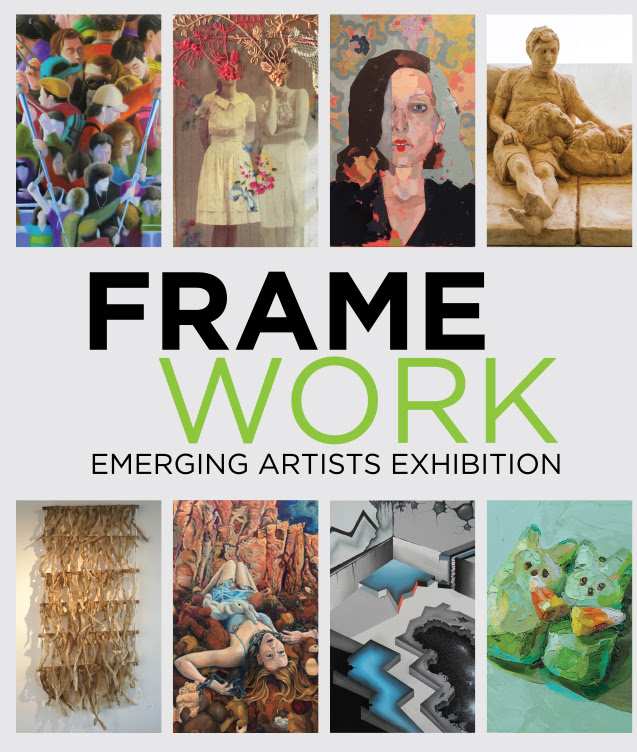 Where: Arsenal Center for the Arts, 321 Arsenal Street, Watertown, MA
How: Official Website
—————
02127/02210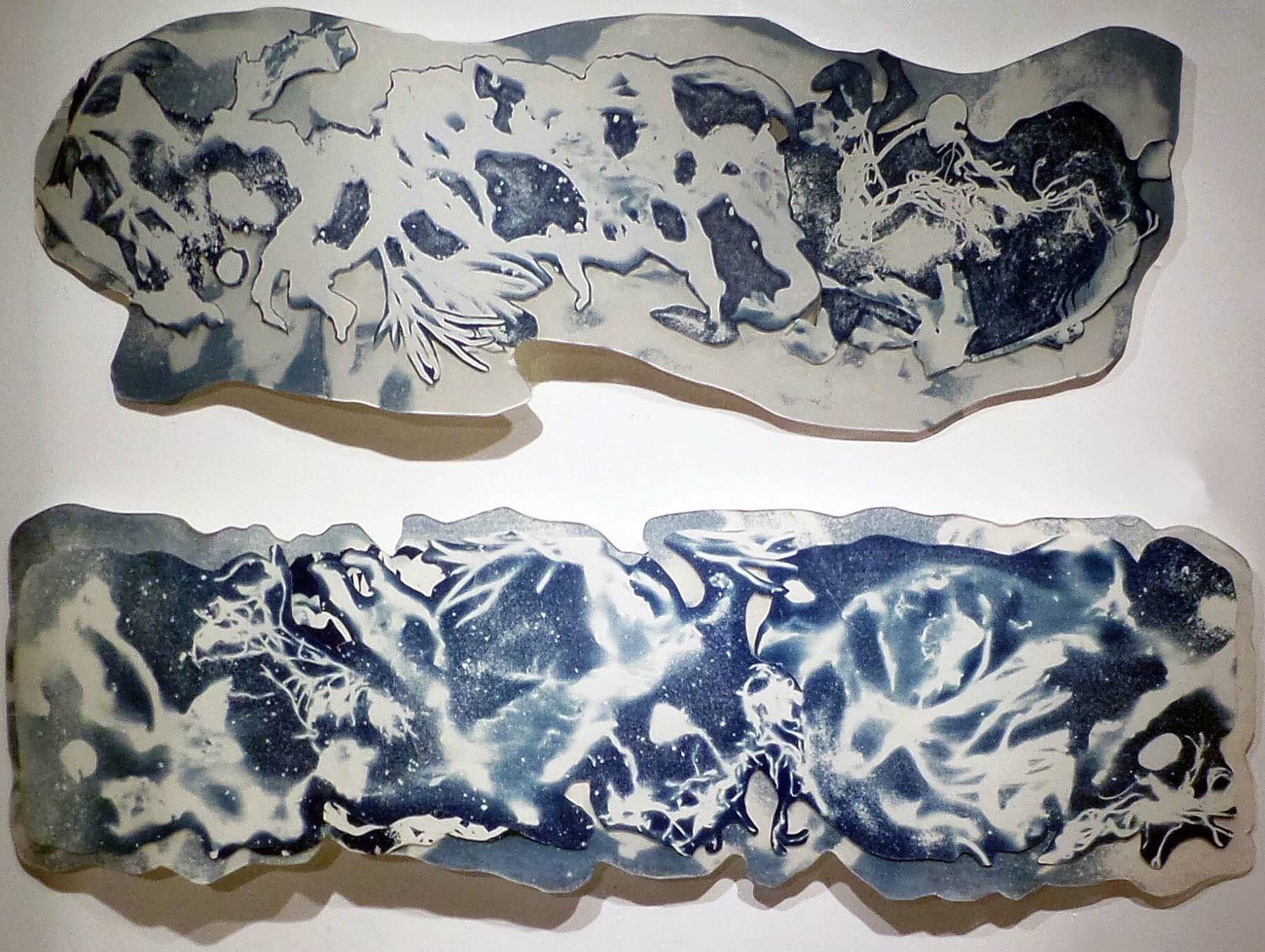 When: On view July 16 through September 24, 2016
Opening Reception: Saturday July 16, 5-7PM
Where: Medicine Wheel Productions, 110 K St, Ste 9, Boston, Massachusetts 02127
How: Official Website
What/Why: "02127/02210 is Medicine Wheel Productions' annual summer exhibition featuring the artists who live and/or have their art practice based in one of the two zip codes of South Boston. This year's annual in Medicine Wheel's Spoke Gallery is focusing entirely on photography and photographic based practices. It is honoring the inspiration of this important annual show. "
——————-
Figure It Out
When: On view through August 20, 2016
Where: Steven Zevitas Gallery,450 Harrison Avenue #47 | Boston, MA 02118
How: Official Website 
What/Why: "Bradley Biancardi, Stephen D'Onofrio, Clotilde Jimenez, Annie Hemond Hotte, Sean-McGee Phetsarath, Celeste Rapone, Russell Shoemaker"
——————–
Elizabeth Alexander: Spring Will Be a Little Late This Year
Peter DeCamp Haines: Mostly Heads
When: On view through July 17, 2016
Where: Boston Sculptors Gallery, 486 Harrison Avenue, Boston, MA 02118
How: Official Website 
——————–
Linda Klein: Signs and Wonders
When: On view through July 31,2016
Opening Reception: Friday July 8, 6-8:30PM
Where: Bromfield Gallery, 450 Harrison Ave, Boston, MA, 02118
How: Official Website 
What/Why: "These new oil paintings by Linda Klein offer untold stories of imagined events. The sources for Klein's work are many: household objects, dead bugs, politics, religious stories, sunsets and plants, as well as friends and family. "Those are the outside influences," says Klein," but equally important to me are my memories and my daydreams. I try to bring the inner and outer sources together in a provocative way." In this exhibition, Klein is inviting viewers to write down any stories on paper that the paintings evoke for them. Hopefully, "Signs and Wonders" stirs up a few questions: "Does the truth lie between fact and imagination? Can the imagination release the truth? What is the result when you, the viewer, gets to tell your version of what's going on?"
Also on view..
Summer Invitational
What/Why: "Kate Benson, Haley Harris, Adam Hinterlang, Hilary Tait Norod"
——————–
No Boys Allowed
When: On view through July 28, 2016
Where: Carroll and Sons Gallery, 450 Harrison Ave, Boston, MA 02118
How: Official Website 
——————–
From Atmosphere to Edge
Jim Zingarelli-Synergy: Chord & Color
Judith Brassard Brown: Smallish
When: On view through July 31, 2016
Where: Kingston Gallery, 450 Harrison Ave, No. 43, Boston, MA 02118
How: Official Website 
What/Why: Learn more about the exhibitions here.
——————–
Frederick Lynch: Divided Man
When: On view Jul 08, 2016 – Aug 12, 2016
Opening Reception: Friday July 8, 2016
Where: Miller Yezerski Gallery, 460 Harrison Ave, Boston, MA, 02118
How: Official Website 
——————–
The Tides
When: On view July 14- August 28, 2016
Opening Reception: Thursday July 14, 5-9PM
Where: Abigail Ogilvy Gallery, 460 Harrison Ave, C7, Boston, MA 02118
How: Official Website 
What/Why: "Abigail Ogilvy Gallery is proud to present The Tides, a selection of recent work by five artists represented by Abigail Ogilvy Gallery: Ola Aksan, Keenan Derby, Holly Harrison, Julia S. Powell, and Caron Tabb. Each artist represents the central theme of tides by interacting with nature, motion, time, and repetition in their work. The pieces will showcase a variety of techniques, from painting and pouring to collage, and the five artists' unique grasp of their medium."
——————–
Barbara Eskin x Group Show x Members' Exhibition
When: On view through July 31, 2016
Where: Galatea Fine Art, 460 Harrison Ave, Boston, MA 02118
How: Official Website 
——————–
Block Parts
When: On view through July 29, 2016
Where: Barbara Krakow Gallery, 10 Newbury Street, Boston, MA
How: Official Website 
What/Why: "Featuring works by Josef Albers, Robert Barry, Michael Beatty, Mel Bochner, Ellsworth Kelly, Allan McCollum, Liliana Porter, Stephen Prina, Kate Shepherd, Richard Smith, Ana Tiscornia"
Also on view..
Walid Raad
Section 88: Views from inner to outer compartment_ACT VI_Scene II, 2013
What/Why: "Walid Raad's project, titled "Scratching on things I could disavow", has been focused on documenting the building of new infrastructures for the arts in the Arab world.  His project has concentrated on the material and immaterial conditions that alter, color or inflect the experience of Islamic, modern and contemporary "Arab" art.  Raad's works engage some familiar and peculiar architectural and display features (floors, shadows, frames, walls, views, etc.) that he's encountered in various historical and imaginary, current and future museums in the Arab world.
The specific work on display in Barbara Krakow Gallery's One Wall, One Work series is "Section 88: Views from inner to outer compartment_ACT VI_Scene II".  It consists of applied marquetry on a flat surface that is parallel to the wall.   The marquetry suggests parquet flooring patterns, which in turn hint at receding space as well as the walls that define the floors' borders.
The associated narrative for the work is written by Raad.  A paraphrased version is below:
The Guggenheim Abu Dhabi is set to open on August 16, 2017 and today is that day.  A proud resident rushes forward to the museum but can't get in.  He simply feels that were he to walk in, he would certainly hit a wall – literally hit a wall.  On the spot, he turns around and addresses the oncoming crowd, "Stop!  Be Careful!  Don't Go in!".  Within seconds, security services arrive, beat him severely and send him to a pyschiatric facility.  The next day – a newspaper headline says "Demented Man Disturbs Opening –  Claims World Is Flat".
Raad's conclusion to this narrative is, "This event has already happened.  This headline has already been written.  About this I am absolutely certain."  The importance of this statement cannot be over-emphasized.  This specific piece is from 2015.  It was prescient, piercing and poetic when it was made and perhaps even more so after the events surrounding the opening of The Palestinian Museum (it ocurred without a director, an exhibition or art on the walls)."
——————–
Cartographies
When: On view through July 31st, 2016
Where: Uforge Gallery, 767 Centre Street, Jamaica Plain, MA
How: Official Website 
What/Why: "As an art form mapmaking is often ignored, but the visual design of maps requires both imagination and technical skill, whether the image is a glimpse at Magellan's journey around the world or an urban subway line model. Maps may hint at cultural and historical differences, or they may conjure up a completely new world found in a fantasy novel or film. Aside from being practical tools, maps are also an inspiration to many, evoking thoughts of travel, adventure, exploration, and history. Artists will be showing work that employs imagery related to maps, travel, and exploration—from designing their own maps, incorporating found maps into a new composition, or representing their own experiences of travel or transportation.
Exhibiting artists include: Leah Abrahams, Quenby Bucklaew, Maggie Carberry, Sara Gothard, Catherine Gruetzke-Blais, Mary Harman, Karen Hurvitz, Marnie Jain, Alex Kittle, Christine Ledoux, Daniel Levenson, Liliana Marquez, Anne McCaffrey, Lior Neiger, Cristina Rosa Nelson, Tamara Rohrer, Maureen Ton, John Williams, and Harry Yu."
——————–
Echo
On View: July 27 – July 30, 2016
Screening & Reception: Thursday, July 28, 7-9 PM
Port Sounds Music & Comedy Festival: Saturday, July 30, 6-11 PM
Where: Gallery 263, 263 Pearl Street, Cambridge, MA
How: Official Website
What/Why:"In celebration of the season, Gallery 263 presents Echo, a collection of photography and video documenting Soundscapes, an event that brought music and dance to Spectacle Island during the Isles Arts Initiative of Summer 2015. The Isles Arts Initiative (IAI), in coordination with the Boston Harbor Island Alliance,FLUX.Boston, National Park Service, Department of Conservation and Recreation, Greenovate Boston, and the Boston Art Commission transformed the Boston Harbor Islands into a canvas primed for artistic activation and social engagement. Soundscapes, curated by local musician and Gallery 263 Marketing and Music Program Director Leah Hennessy, featured performances by spirited American roots musicians The Lula Wiles, chamber orchestra Palaver Strings, indie folk duo Opal Puckett, and a parade led by Cocek! Brass Band and members of Urbanity Dance Company. Photographer Meghan Ireland, and videographers Ian McLellan and Dylan Ladds captured the striking combination of scenery and song at the event. Their work is now on display in this special exhibition,one year later.
Longtime collaborators, Ireland and McLellan have developed a complementary visual language that combines fine art and narrative, and capitalizes upon the smallest, most ambient details to define a moment in time. "When I was thinking about how I wanted to document Soundscapes, I was inspired by Bert Stern and George Avakian's 'Jazz on a Summer's Day' filmed at the 1958 Newport Jazz Festival" says curator Leah Hennessy. "Stern weaves shots of the audience and sailboats in Newport Harbor into the masterful performances on stage, achieving strong sense of place and overall atmosphere. I chose Ireland and McLellan for this project because their work achieves that same aesthetic. Ladds was chosen as a second videographer to contribute movement to the concert and parade footage." Together, Echo captures how the performances, visitors, and island environment contributed to the artistic whole of Soundscapes.
Please join us for a special screening event and reception on Thursday, July 28, 7-9 PM. The video component of Echo will be available for streaming on our website beginning Friday, July 29. Many thanks to Elizabeth Devlin, IAI Director and curator, for her part in making this exhibition possible.
Meghan Ireland is a freelance photographer, creative director and New Hampshire native, currently living in Massachusetts. Her recent projects include meghanireland.com, meghanirelandweddings.com and hedouble.com.
Ian MacLellan is a freelance photographer and filmmaker based in Somerville. In between editing and filming for editorial clients that include Massachusetts Institute of Technology, Runner's World, and The Guardian, Ian likes to adventure andphotograph for his daily blog, usually at the same time. www.maclellanimages.com.
Dylan Ladds is the Co-Founder of Dooster, an adventure film and photography studio based in Boston and San Francisco. He wears backpacks and travels a lot, but he definitely has New England blood.
In conjunction with Echo, Gallery 263 presents Port Sounds Music & Comedy Festival sponsored by community partner Aeronaut Brewing Company. Gallery 263's second Port Sounds festival adds comedians to the cast of emerging bands and independent artists that have found a creative home in our Cambridgeport space. This year's event is headlined by Ruby Rose Fox, and features performances from The By & By, Maggie Whitlock, and comedians Wes Hazard, Pamela Ross, Mike Lemme, and Chris Post."
———————-
Merry Go Round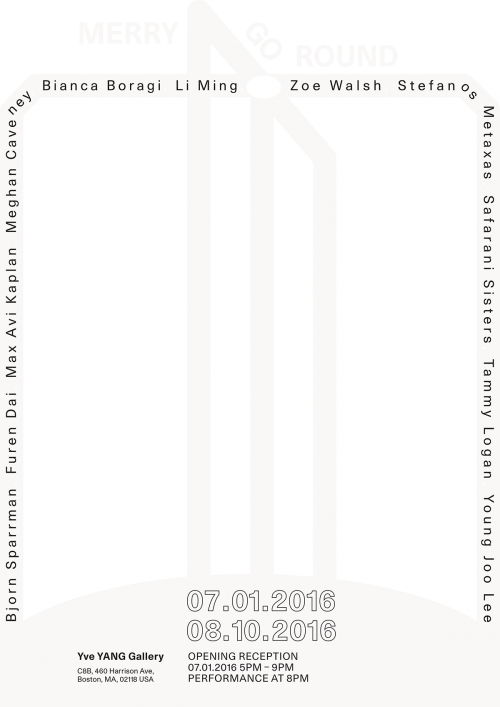 When: On view through August 10th, 2106
Where: Yve Yang Gallery, 460 Harrison Ave, Boston, MA 02118
How: Official Website
———————-
Jeffrey Hull: Drawings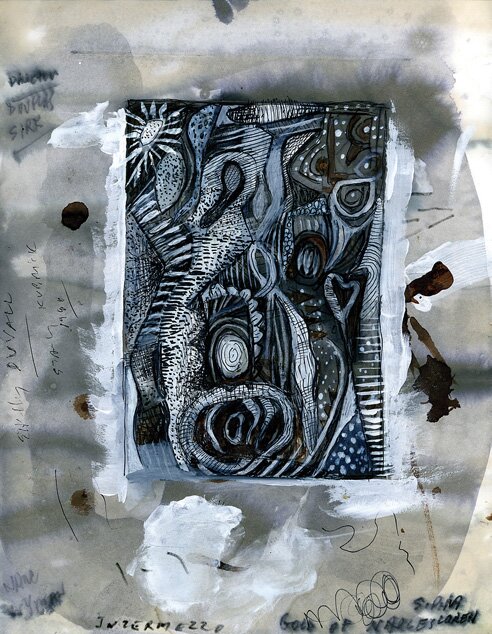 When: On view through August 13, 2016
Where: HallSpace, 950 Dorchester Ave, Boston, MA
How: Official Website
What/Why: Learn more about the exhibition here.
———————-
The Danforth Art Annual 2016 Juried exhibition
When: On view through July 22, 2016
Where: Danforth Art Museum, 123 Union Avenue,Framingham, MA
How: Official Website
What/Why: Danforth Art Museum\School presents the Danforth Art Annual: 2016 Juried Exhibition (formerly Off the Wall andCommunity of Artists), a highly anticipated exhibition featuring some of the top artistic talent in New England. One hundred forty three works (143) by one hundred thirty five artists (135) at all stages of their careers were selected for the exhibition by Danforth Art Curator and 2016 Juror Jessica Roscio. The exhibition includes both artists who may be familiar to our audiences and those who are new to Danforth Art.
"The range of media and themes represented made the selection process incredibly difficult." says Jessica Roscio. "I was excited to see new takes on traditional media, such as sculpture, painting, and printmaking."
Juror's Choice Prizes will include a First Prize of $500, Second Prize of $250, Third Prize of $100, and three, non-monetary honorable mentions. In addition, two non-monetary prizes—MetroWest Artist Award and Emerging Artist Award—will be selected by Danforth Art's Curator Jessica Roscio. All prizes will be awarded after works have been selected and received at the museum, and announced at the Opening Reception.
The Prilla Smith Brackett Prize will be awarded to a female artist with demonstrated excellence in a body of artistic work, who has never before been recognized with a solo museum exhibition, and who has had one or more works selected for inclusion in the Danforth Art Annual: 2016 Juried Exhibition. Danforth Art will narrow selections first to three finalists in early August before the close of the exhibition. After further review of more complete bodies of their work, the inaugural prize winner will be announced in the fall. The prize-winning artist will receive their first solo museum exhibition at Danforth Art in spring 2017. The Prilla Smith Brackett Prize was established in 2016 through an endowment from visual artist Prilla Smith Brackett of Boston, Massachusetts."
———————
American Impressionist: Childe Hassam and the Isles of Shoals
When: On view July 16, 2016 to November 6, 2016
Where: Peabody Essex Museum, East India Square (161 Essex St) Salem, Massachusetts 01970
How: Official Website 
What/Why: "When Childe Hassam stepped off the ferry onto the rocks of Appledore Island, he found the place that would occupy his imagination for three decades. Comfortably ensconced in a rambling resort, waking to bright sun and Atlantic breezes, the artist gave himself over to painting en plein air. Hassam created a body of work that remains a pinnacle of American impressionism. This is the first exhibition in more than 25 years to focus on Hassam's paintings of the Isles of Shoals, a group of small, rocky islands lying in the Gulf of Maine six miles off the coast of Portsmouth, New Hampshire. American Impressionist: Childe Hassam and the Isles of Shoals is the result of an unprecedented collaboration of research between geologists, marine scientists and curators that led to new discoveries about Hassam's paintings and artistic practice. The exhibition features more than 40 oil paintings and watercolors dating from the late 1880s to 1912, offering a sustained reverie on nature, the pleasure of painting and a rapturous sense of place and color: a celebrated island garden with its gem-like flowers, dense thickets of bayberry wedged in granite crags, and the dark ocean breaking against rocks and swirling in tidal pools. "
——————–
Nalini Malani: In Search of Vanished Blood 
When: On view through October 16, 2016
Where: ICA Boston, 25 Harbor Shore Drive, Boston, MA
How: Official Website 
What/Why: "Nalini Malani (b. 1946, Karachi) is India's foremost video and installation artist and a committed activist for women's rights. Currently living and working in Mumbai, Malani came to India as a refugee during the 1947 partition of India and Pakistan, an experience that deeply informs her work. This exhibition centers on Malani's signature multimedia installation, In Search of Vanished Blood (2012), the title of which comes from a poem by the revolutionary Pakistani poet Faiz Ahmed Faiz. The installation is inspired by East German writer and critic Christa Wolf's 1984 novelCassandra, about a struggling female artist and visionary. Combining imagery from Eastern and Western cultures, with sound, projected image, and light, In Search of Vanished Blood is an enthralling, immersive experience. The work comprises six 11-minute video projections streamed around the room through five clear Mylar cylinders, hand-painted with a variety of cultural and historical iconography, which hang in the center of the room. As the Mylar cylinders rotate, the colorful and layered imagery is projected onto the walls, creating a magical environment reminiscent of lantern slide presentations and other proto-cinema experiments in the 18th and 19th centuries. The presentation of Malani's immersive video installation will be accompanied by a selection of related works on paper."
——————–
Work With Me
When: On view July 11-July 22, 2016
Opening Reception: Kevin Townsend: June, 13, 5–7pm
Sarah Smith: June 15, 5–7pm
Marlon Forrester: June 18, 5–7pm
Where: Montserrat College of Art, 23 Essex Street, Beverly, MA, 01915
How: Official Website 
What/Why: "A collaborative project where three New England artists are invited to install a site-specific work that invites collaboration. Pieces will be open-ended, visitors are encouraged to join in the making of either the piece or a response to the piece.
Kevin Townsend: a live, 12 hour durational drawing in graphite beginning the evening of Tuesday, June 14 and ending Wednesday morning. He will live stream the drawing.
Sarah Smith: One Drawing a Day is a multi year project whereby the artist creates a daily drawing and posts it on social media. Her drawings deliver a dark sense of humor and are extremely diverse stylistically. Visitors are invited to contribute their daily drawings to an adjacent wall.http://olfactorypress.tumblr.com
Marlon Forrester: Center Court: Exploring Sacred Geometry Through Line  A conceptual artwork, it requires the collective participation of many activators willing to follow the rules as they create a new path with tape, markers, etc.http://www.marlonforrester.com"
——————–
Confluences
When: On view through July, 2016
Where: Lens Gallery, 524 Harrison Ave, Boston, MA
How: Official Website 
What/Why: "Confluences
Work by Sarah Pollman and Vanessa Michalak
CONFLUENCE (NOUN)
1. a place where two rivers or streams join to become one
2. a situation in which two things come together or happen at the same time
Merriam-Webster.com"
——————–
Flora Fauna
When: Part I Presented at the Kathryn Schultz Gallery
June 30 – July 29, 2016
Reception | Friday, July 8, 5-7pm
Part II Presented at University Place Gallery
June 30 – September 3, 2016Reception | Friday, July 8, 5-7pm
Where: Cambridge Art Association, 25 Lowell St, Cambridge, MA 02138
How: Official Website 
What/Why: "Flora and fauna refer to plant and wildlife, respectively. The term is often used to refer to the indigenous plant and wildlife of a geographical region. Both are collective terms, referring to groups of plant or wildlife specific to a region or a time period. For example, the flora and fauna of a warm region may consist of tropical to warm-temperate vegetation and exotic species of birds."
——————–
Configurations: Ben Butler
When: On view through July 31, 2016
Where: Laconia Gallery, 433 Harrison Ave, Boston, MA
How: Official Website 
What/Why: "Laconia Gallery proudly presents the works of award-­winning Newport, Rhode Island sculptor Ben  Butler. In conjunction with Mr. Butler's sculptures, University of Massachusetts Dartmouth faculty member James Alan Edwards' documentary film on Ben Butler, Objects from Oblivion will be screened throughout the exhibition. The five­‐minute trailer may be seen at
For decades Ben Butler has been refining the idea of combining readymade and found objects – objects from New England's past and recent history ranging from farm implements to nautical hardware to commercial detritus – to create new sculptural forms. Gesture, shape humor, sexuality and spirituality are all evident in the resulting works; his sculptures are a clean and masterful intersection of former functionality and purely abstracted form. They are the luscious tone of time's patina itself.
Ben's innate elegance reinforces the earthiness of the objects that he works with, and his sensitivity gives them flight. The sculptures are robustly rooted in the wood and steel and practicality of once-­useful objects, capturing aged surfaces and textures with a painterly sensibility, yet also deriving deft power from an arrow-­like simplicity of line or curve.
"Each sculpture lives on and stands by itself," says Ben, "but at the same time echoes out a feeling of a collective past." In Ben Butler Sculptor: Objects From Oblivion, filmmaker James Alan Edwards has done a remarkable job of showing both the free­‐ranging energy of Ben's creativity and capturing the artist's work process from initial inspiration to the final completion of the contemporary object. Ben's found-­‐ object sculptures, often composed of immobilized tools, draw much, as such, from the Duchamp readymade, but also take on a haunted quality in the context of this exhibition."
——————–
Fantasia Colorado | Belleau + Churchill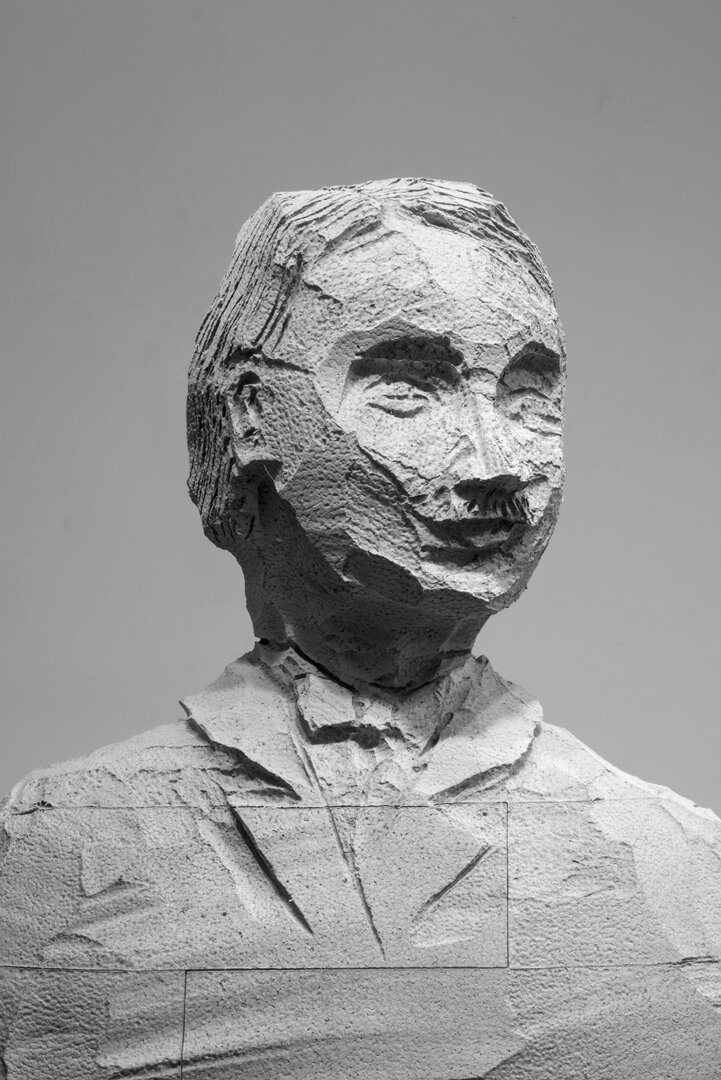 When: On view July 9 through August 6, 2016
Opening Reception: July 9 6-9PM
Where: GRIN Gallery, 60 Valley St #3, Providence, RI 02909
How: Official Website 
What/Why: "An interdisciplinary, collaborative exhibition, Fantasia Colorado takes inspiration from an event that sounds too improbable to be true; it includes a double murder mystery, a ghost, and a rouge camel that terrorized the post-Civil War American West for almost a decade. Fantasia Colorado blurs fact and fiction by examining the boundaries where myths are born.
Raina Belleau and Caleb Churchill question how we remember events through the examination of the aftermath and the founding of the Camel Corps, an effort by Jefferson Davis in 1855 to employ camels in the United States Army.  The story spun fantastical fictions across the region, but no rumor is more dazzling than the truth. This collaborative installation forces the viewer to question their acceptance of both the facts and fictions surrounding historical factual folklore.
Entering the gallery, the viewer will be presented with an over-sized camel sculpture alongside busts of the Camel Corps' founding fathers, a handmade rug, digital media and historical "memorabilia".  From the founding of the Camel Corp, to the ghostly camel's humble death in the farmer's garden, each work adds new details to the exhibition's overarching narrative. The story of Fantasia Colorado is tragic and humorous, and this project aims to perpetuate the myth, clarify the history and to point to the moments when it is most difficult to untangle the two. The works themselves do not simply illustrate the story, but also add elements of complication.  
History is often retold in ways that favor the narrator, just as every ghost story needs a monster. In researching the legend and the history, the artists have uncovered multiple versions of each.  Presenting the story without bias, Belleau and Churchill ask the viewer to decipher the truth for themselves."
——————–
Ben Parker | Tesselations
When: On view through July 17, 2016
Opening Reception: July 9, 6-8:30PM
Where: EBK Gallery, 218 Pearl Street, Hartford, CT
How: Official Website 
What/Why: "EBK Gallery is pleased to have work on exhibit and available by artist Ben Parker. His work is absolutely fascinating! Each piece on view can be a metaphor for that mind bending "space/time fabric" tag line we always are hearing about. Not that I'm a quantum theoretical physicist or anything…but, when I look at these my mind gets caught in a poetic state between the geometric and the organic, the grid and the liquid, the ordered and the amorphic, clarity and confusion. And then I realise I'm looking at a single sheet of paper. -e"
——————–
Raquel Paiewonsky: Uonderland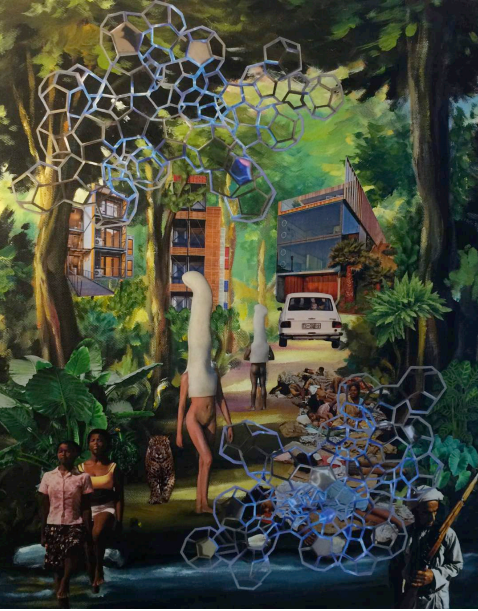 When: On view through August 6, 2016
Where: Yellow Peril Gallery, 60 Valley St, Providence, RI 02909
How: Official Website 
What/Why: "Yellow Peril Gallery is pleased to present Uonderland by Raquel Paiewonsky, featuring new work exploring landscape, architecture and social metaphor / fantasy from June 25 – August 6. In 2015, Paiewonsky was artist-in-residence at Künstlerhaus Bethanien in Berlin, supported by The Davidoff Art Initiative. Inspired by her time in Germany's capital and cultural center, this vibrant series made its debut at VOLTA New York 2016 during Armory Arts Week in March.
Raquel Paiewonsky (b. 1969, Puerto Plata, Dominican Republic) works across a range of media, including painting, sculpture, installation and photography. She has presented at 15 solo exhibitions in the Dominican Republic and the United States, as well as group shows in the US, France, Dominican Republic, Brazil, Argentina, Mexico, Cuba, Ecuador, among others. Paiewonsky has also presented work at the 53rd and 55th Venice Biennale in the Latin American Pavilion.
"The predominantly feminine social body in Raquel Paiewonsky's work addresses issues of gender politics, couple relationships, sexuality, maternity, ecology and other issues of a general nature, but it also alludes to hot-button issues in the Dominican context, such as prostitution," notes Gerardo Mosquera, Chief Curator of the San Juan Poly/Graphic Triennial. "The artist uses the body as a kind of tropological platform from which to illuminate these issues in their own complexity and in the imaginal complexity of art, without falling into the prevailing literalness of socially critical art in her country. We are mistaken if we think that her artworks are about the body or sexuality. They are so only indirectly, because here the body is above all else a critical resource that drives the artist's expression with great power."
Although seldom conveying violence explicitly, Paiewonsky's work is very much concerned with the veiled but insidious violence that permeates the personal, social and political systems in which we live. "I am particularly interested in object / subject interventions, often utilizing fabric or collage as a means of taking over a particular space, body or artifact," she stresses. "In recent years, my work explores the relationship between our essence and our surroundings, the impact of stereotypes and cultural constructions, always taking as a reference our instinctual selves and the ways in which the primal component of our nature is affected by the new and ever changing contexts of contemporary life."
Paiewonsky's work is in international collections that include Daros-Latinoamérica, Zürich, Switzerland; The RISD Museum, Rhode Island; Museum of Modern Art, Santo Domingo, Dominican Republic; Centro León, Santiago, Dominican Republic. She is the recipient of the Gran Premio Eduardo León award in 2006, 2008 and 2012, and was awarded in the XX and XXII editions of the National Visual Arts Biennial of Santo Domingo. Paiewonsky holds a BFA from Parsons School of Design and co-founded Quintipata, an internationally recognized art collective from the Dominican Republic that includes Pascal Meccariello, Jorge Pineda, and Belkis Ramirez."
——————–
Melange
When: On view through July 29, 2016
Opening Reception: Friday June 9 6-10PM
Where: Lot F Gallery, 145 Pearl St, Boston, MA 02110
How: Official Website 
What/Why: "This summer, Lot F Gallery is excited to host "Melange", a group exhibition with four emerging, local artists. Running June 9th through July 29th, the show will feature Allison Bamcat, Elizabeth Kirby Sullivan, Nineta and Tess Barbato. Each artist has made new works, and were given free reign to explore what they are most excited about creating currently. The public is welcome to the opening reception on Thursday, June 9th, from 6-10 pm, to kickoff the exhibition. "Learn more here!
——————–
Art and Territory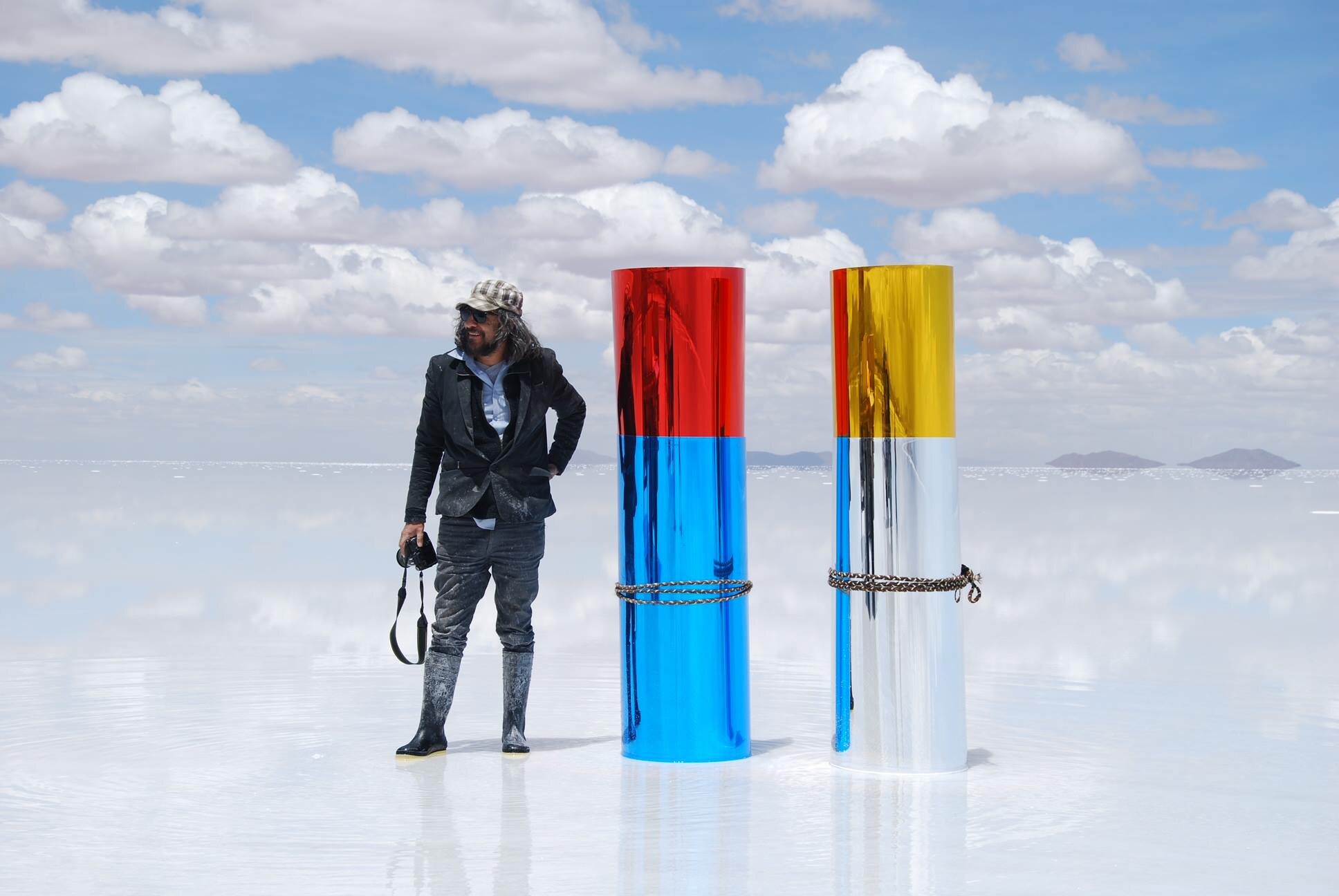 When: On view through July 2016
Opening Reception: Friday July 8, 5:30-8PM
Where: Gallery Kayafas, 460 Harrison Ave, Boston, MA
How: Official Website
What/Why: "We are extremely pleased to present the works of Gastón Ugalde, Bolivia's best-known contemporary artist. Born in the city of La Paz in 1944, Ugalde celebrates 50 years of his artistic career in 2016 with Boston being one of the many places where activities have been planned. An "enfant terrible" of his local art world for the subversive nature, both conceptually and materially, his artwork is grounded by an extensive and eclectic education, which includes a degree in Architecture from the Universidad Mayor de San Andrés in La Paz as well as a degree in Economics and Political Science from Simon Fraser University in British Columbia, Canada. Ugalde works within a diversity of media including painting, photography, sculpture, architecture, video installations, and performances. The gallery exhibit will include paintings, photographs, mixed media pieces and a video installation. Critics refer to him as the Andean Warhol. His work is deeply rooted in Bolivian traditions and is filled with socio-political references. He explains, "It is impossible to ignore the every day strong dynamic of socio-anthropological, political Bolivian way of life over the last six decades and this is reflected in the work I have produced. It is important for me to cover geographic territories…transforming the landscape with minimal use of materials." Inspired by the unique geography and visuals of the Bolivian plateaus, as well as their socio-political associations, Ugalde's photographic series of the Salar de Uyuni salt pan is weighted in social and political context. Bolivia is home to part of the Andes mountain range, that has at its crest the world's largest salt pan. This salt pan is one of many prehistoric lakes that, over thousands of years, has been crusted over with salt now spanning over 10,000 square kilometers. As a result, the pan is exceptionally flat and is an ideal transport route across the Bolivian plateau. This salt pan is the backdrop into which Ugalde inserts people and objects to intervene with the activities of travel and excavation. In addition to the Bolivian landscape, Ugalde uses the plants and fabrics inherent to traditions within Andean culture, and transforms them into contemporary collages, photographs and installations that speak of commerce, politics and spiritual (dis)connectedness. By combining the history and geography of his country with creative intervention and juxtaposition, he is able to pose universal questions to his audience about their connection to humanity. Internationally renown, Ugalde has exhibited at the most important biennales such as Venice in 2009, 2001; Sao Paulo 1978, 1981, 1985; La Havana 1986, 1999. Since 1972, he has had 81 solo shows and has had his work in over 160 group exhibitions. A new monograph, Art and Territory is currently in production."
—————-
Lost and Found
When: On view through August 20, 2016
Where: Gold Gallery, 460C Harrison Ave, #18, Boston, MA 02118
How: Official Website 
What/Why: "In Gold Gallery's current show, Lost and Found, painters Jason Chase, Barney Levitt and Jeanne Vadeboncoeur present modern day takes on the long standing tradition of still life painting. Each artist cleverly injects humor and lightheartedness into their subject matter, calling attention to the symbolism of seemingly ordinary objects as they exist in today's society. Our perception of value is questioned by the dualistic nature of these subjects; a commonly overlooked item serves as the focus of a detailed and skillful painting."
——————–
Meow
When: On view through September 4, 2016
Where: Worcester Art Museum, 55 Salisbury St, Worcester, MA 01609
How: Official Website 
What/Why: "WAM takes the theme of cats by the tail with this one-of-a-kind, multi-faceted project. Meow includes an exhibition exploring the feline as an iconic element of art, a self-guided "cat walk" through the Museum, an interactive installation featuring live cats, a community art show, a naughty kitty take-over of Helmutt's House, a dog show curated by Helmutt, and special art classes. From serious art to mischievous fun, Meow promises to tickle the whiskers of museum and cat-lovers alike!"
——————–
Family Outing: Astrid Reischwitz, Gail Samuelson, Alysia Macaulay, Furen Dai 
When: On view through July 15, 2016
Where: 555 Gallery, 555 E 2nd St, Boston, MA 02127
How: Official Website 
What/Why: "Family Outing, featuring the work of photographers Astrid Reischwitz, Gail Samuelson and Alysia Macaulay as well as video art by Furen Dai. Each artist presents work skillfully sourced and crafted from family archives and the currency of their memory banks. "
——————–
Sun & Salt
When: On view July 15 – September 10, 2016
Opening Reception:  Friday, July 15, from 6 to 8 pm
Where: 13 Forest Gallery, 167A Massachusetts Ave, Arlington, MA 02474
How: Official Website 
What/Why: "13FOREST Gallery is pleased to present Sun & Salt, an exhibition featuring work by Marco Athié, Kathleen Buchanan and Susan Jaworski-Stranc. Timed to coincide with the height of the season, Sun & Salt celebrates the best of summer's offerings.
Through an assemblage of works on canvas and paper, Sun & Salttransforms the gallery space into a visual oasis of meandering coastlines, hot sand and lush countryside.
Escape the mundane and allow yourself to be transported to memories of seaside holidays and long afternoons spent with a cool drink. Sun & Salt allows us all to indulge in the simple pleasures of summer months. Dive in!
Apropos of the season, 13FOREST Gallery will host a margarita social to mark the opening of the exhibition on Friday, July 15, from 6 to 8 pm."
——————–
Outside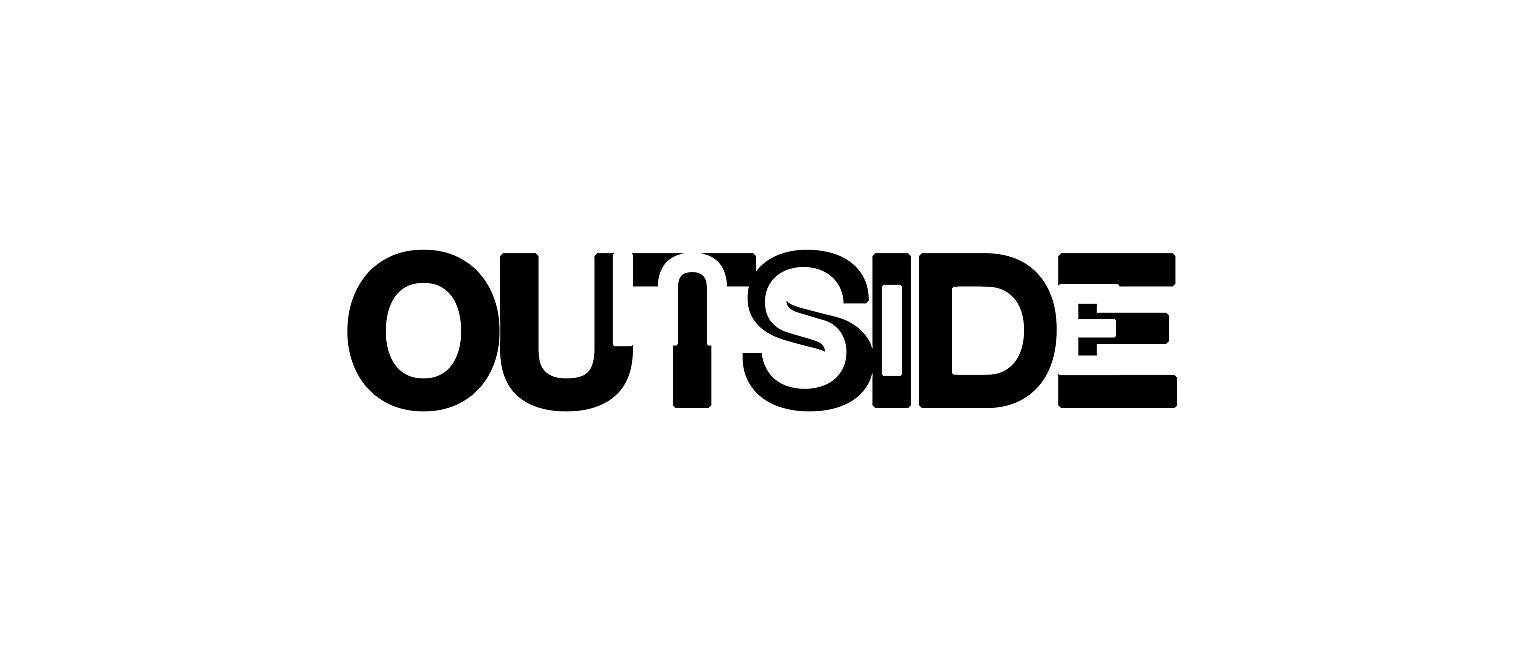 When: Saturday July 16, 2016 12:00PM-5:00PM
Where: Spectacle Island, Massachusetts
How: Official Website
What/Why: "OUTSIDE / INSIDE
…is two site-specific performance art events happening on Spectacle Island, and Georges Island in the Boston Harbor, curated by Alice Vogler, Dirk Adams, Jan Willett and Vela Oma.
SPECTACLE ISLAND, July 16, 2016, 12:00pm to 5:00pm
Specific artists hours TBA
All work will happen OUTSIDE.
OUTSIDE Artists:
Benjamin Bennett
Christian Bujold
Joanne Rice
William Chambers
Ieke Trinks
Sara June, Yuka Takahashi, and Max Lord"
——————–
Jean Feinberg
When: On view through July 2016
Where: Beth Urdang, 460 Harrison Ave, Boston, MA 02118
How: Official Website
——————–
Stephanie McMahon: Close to Me
When: On view through July 31, 2016
Where: T+H Gallery, C19 + C20 460 Harrison Ave, Boston, MA
How: Official Website
What/Why: "T+H Gallery is pleased to present Close to Me, a solo exhibition of new work by Stephanie McMahon, comprised of intimate and electrifying small to large-scale oil paintings.  This is her first show in Boston, on view at 460 Harrison Ave, C19 & 20.
Close to Me refers to the gestural nature and immediacy of the paintings, but also to the environment around the artist's home in rural Alfred, New York.  McMahon explores an abstract language informed by the natural forms and structures that populate the landscape and the history and experiences that shaped that particular place – from the surrounding fields and undulating hills and ravines to the hidden treasures left behind by the original landowner who made sculptures and land art.  Weaving in and out of referential forms and colors, McMahon allows space for new ideas to emerge in the painting process.  Geometric and organic forms merge as gesture and color create tension, revealing both transitory and measured time.  The finished pieces not only reference the event of painting, but they are active spaces for visual exploration. 
McMahon's effect is striking; her works are layered with vibrant color fields and shapes, with paint that is delicately and lightly applied, but manage to provide tremendous depth.  Each painting can shift abruptly as it develops, challenging one's sense of time and resolve.  The result is both tangible and fleeting as unexpected and precarious relationships emerge between the thin, translucent layers.  Gestural brushstrokes impart physicality yet glide weightlessly over smooth surfaces as figure ground relationships oscillate and conflate. McMahon's work encourages intuitive and contradictory responses, creating an active image that fluctuates between deliberate and incidental. The painting that emerges from this process is both raw and refined. Through painting, McMahon extracts and distills her observations in the tangible world while questioning and presenting the possibilities of visual experience and abstraction."
———–
Body Language

When: On view July 16-August 13
Opening Reception: July 16, 6-8pm
What/Why: "Our gestures, expressions and postures reveal what words cannot.  InBody Language, eight Boston-based artists explore the nature of somatic experience, and how it can transcend that of spoken language.  Whether fully engaging with the human form or by more indirect means, each artist in this exhibition finds meaning in what the body reveals about itself and in the ways we perceive and represent it.
Paintings by Paul Goodnight evoke the sensuous movement of dancers, while Julia von Metzsch Ramos invests form with the energetic fluidity of water.  Anya Smolnikova fuses person memory and collective symbols in mixed media.  Installations by Ben Foley and Daniel Smelansky allow the viewer to occupy infinite mirrored mindscapes, and embryonic shelters.  Stop motion animation by Hannah Rossi explores the convergence of digital and analog movement, and murals and printed illustrations by Adelaide Bruce and Leo Whelan bring fantasy and humor to observations of intimate moments and digital culture.
By assembling a highly varied group of artists, Body Language examines the many implications of the human form: how it shapes our interactions, the spaces we occupy, and our cultural messages.  
Co-Curated by Anya Smolnikova and Leo Whelan
Artists: Adelaide Bruce, Ben Foley, Paul Goodnight, Julia Von Metszch Ramos, Hannah Rossi, Daniel Smelansky, Anya Smolnikova, Leo Whelan
Opening Reception featuring performances by: Solei, Aram Atamian and Cassandre Charles"
———————-
2016 Boston Young Contemporaries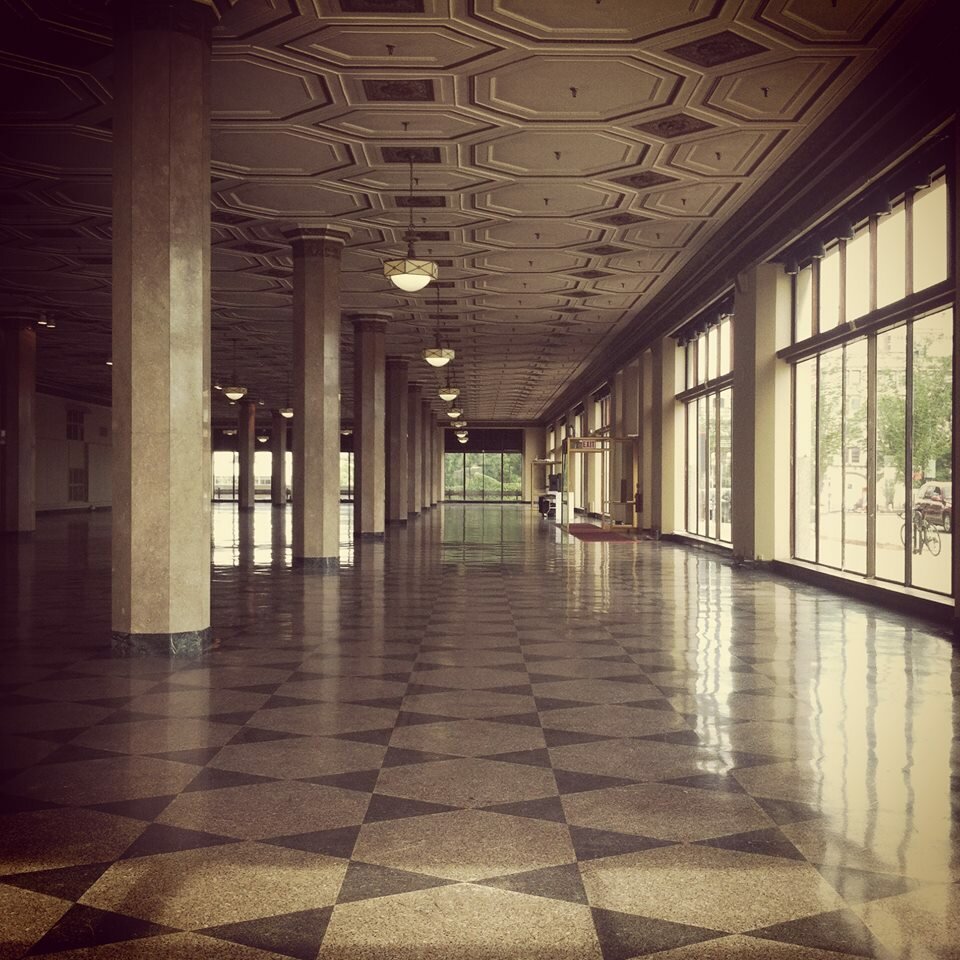 When: On view through August 6, 2016
Where: 855 Commonwealth Ave, Boston, MA 02215
How: Official Website
———————-
Highland Street Free Fun Fridays for July
When: Fridays in July
Where: Several Locations across Massachusetts
How: Official Website
What/Why: "Our Free Fun Fridays offer visitors no-cost admission to many of the most treasured cultural venues in Massachusetts. This program was created to increase access and enrichment opportunities for children and families throughout Massachusetts during the summer months. Every Friday, from the end of June through the end of August, multiple sites are open for free. We reach out to schools, veterans groups, libraries, seniors centers, and many other community organizations to ensure that everyone knows that they are also welcome."
———————-
Flowers of Evil: Symbolist Drawings, 1870–1910
When: On view through August 14, 2016
Where: Harvard Art Museum, 32 Quincy Street, Cambridge, MA
How: Official Website 
What/Why: "This exhibition explores the mysterious visual world of symbolism, an open-ended cultural phenomenon of the late 19th century that formed an important bridge between impressionism and modernism. Yet more than these two movements, symbolism sought to evoke ideas subjectively—through color, form, and composition—rather than objectively representing worldly appearances. The title of the show is inspired by Les Fleurs du Mal (1857), an influential collection of poems by Charles Baudelaire, thus alluding to the literary antecedents of the movement.
Symbolist drawings were not united by a single technique or style, but by the artists' shared desire to make the invisible visible—whether they chose subject, form, or some combination of the two as their major aesthetic focus. Often enigmatic, these graphic works served as signs of a deeper or higher degree of consciousness, beyond the literal objects that they depicted. Symbolism enabled artists to confront an increasingly uncertain and complex world, one that they alternately viewed in terms of degeneration and decadence, idealism and reform.
Featuring 40 drawings, mainly from the permanent collections of the Harvard Art Museums, this exhibition covers some of the major themes of symbolism, such as dreams and visions, spirituality, nature, and the relationship between society and the self. It offers an expansive view, including not only artists who identified themselves as symbolists but also influential precursors, as well as artists active at the end of the movement. The exhibition acknowledges the international nature of symbolism, which was centered in France but extended to countries such as Austria, Germany, Belgium, the Netherlands, England, and the United States.
Curated by Edouard Kopp, the Maida and George Abrams Associate Curator of Drawings at the Harvard Art Museums."
———————-
Stephen Wilkes: Day to Night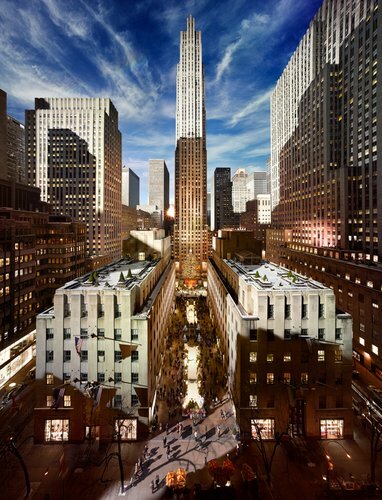 When: On view through August 20, 2016
Where: Robert Klein Gallery, 38 Newbury Street, Boston
How: Official Website
—————————— 
Clint Baclawski – Luminus
When: On view June 3 – August 14th, 2016
Opening Reception: Friday June 3rd, 2016 6-8PM
Where: Adelson Gallery, 520 Harrison Ave, Boston, MA 02118
How: Official Website 
What/Why: Read Cate McQuaid's write-up of the exhibit here.
——————–
Rico Gatson – Power Lines
When: On view June 3 through July 17, 2016
Where: Samson Projects, 450 Harrison Ave, Boston, MA 02118
How: Official Website
What/Why: "Robustly chromatic, visually potent, at times compositionally labyrinthine and physically imposing, Rico Gatson's mixed-media paintings, sculptures and collage-centric drawings are always, thanks in part to their carefully honed economy of forms and means, declarative, assertive and indelible—and unmistakably, unwaveringly his. On levels aesthetic and conceptual alike, Gatson does not imbue, but rather inundates his works with definitive, invariable force, executing them with just enough colorful vibrancy, linear keenness and mystical curiosity as to allow his viewers to almost—yet only almost, and this is crucial—miss or overlook their certainly important, equally cogent, subtly layered, variably strident socio-political content.
All of this has been true of Gatson's work for quite a while, but it is now much more so in the new series of mixed-media pieces he has produced for Power Lines, a solo exhibition at Samsøñ. The artist's characteristic palette of patently Africana-associative chromatics—bright reds, greens and goldish yellows often framed, interrupted by or sectioned off with swaths of deeply flat or slightly lustrous blacks, all arranged in variable abstractions that might even, at times, feature embedded texts—has become bolder, brighter, richer and punchier than ever, and thicker sections of color and black alike make his compositions register as weightier, more declarative, somehow exigent. Some pieces, however, especially a fresh new series of small panels, as well as certain tall, lean-to like sculptural works, Panel Paintings, evidence Gatson taking a bit further his recent explorations of chromatic switchings—transposing the complementary balancing he usually achieves via reds and greens with value-like harmonies via purples and greys, maintaining his lush warm yellow to keep the violets at bay."
——————–
Artportunities:
Round 2: Boston's Artists in Residence Program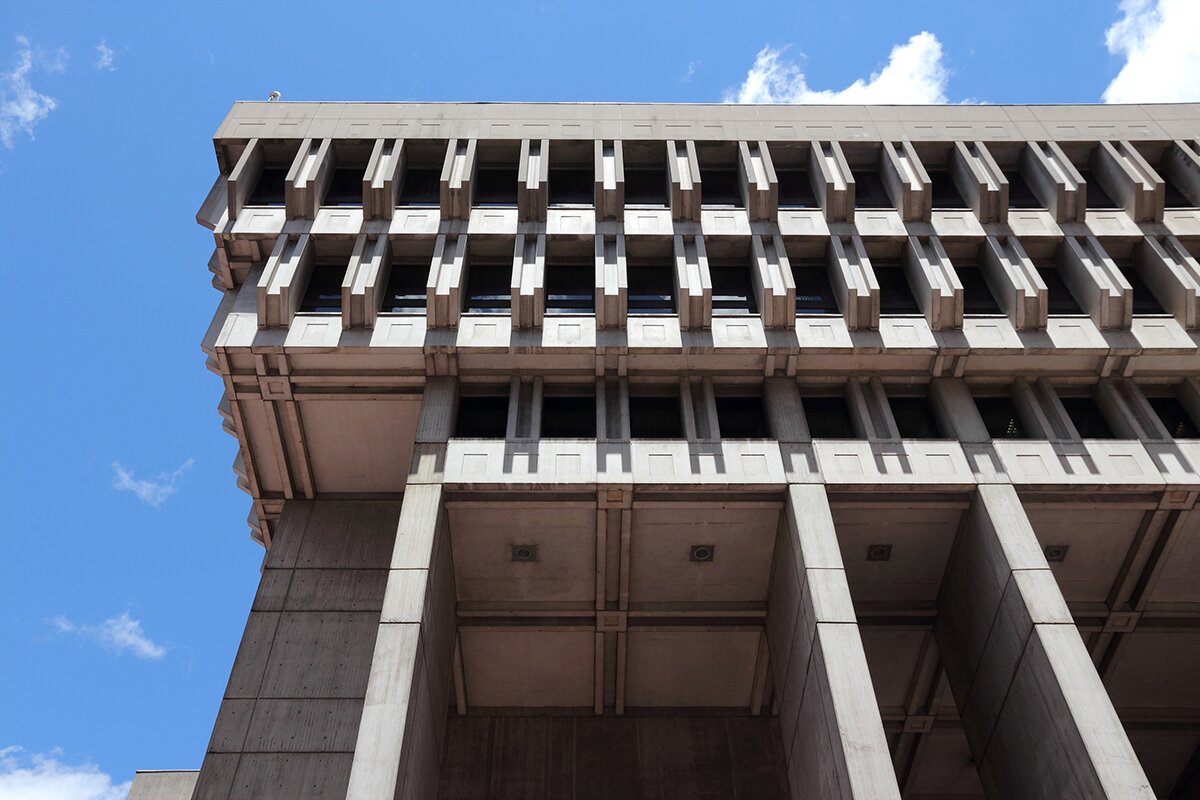 How: Official Website
Deadline: 7/24
High points: 10 artists will be selected. In total, artists' awards are allotted as follows:
$22,500 – fee awarded and paid in scheduled installments to ten selected artists for project design, implementation, and oversight

$10,000 – project budget available for materials and services for each of the ten selected projects
Jurors Choice at Uforge Gallery
Deadline: Sunday July 10th, 2016
How: Official Website
High points: I'm jurying a show at Uforge this August, and it would be lovely to have your work in it.
————
Say hi:
EMAIL | TWITTER | FACEBOOK | INSTAGRAM | PINTEREST
After returning from my trip across the Atlantic, I've found it difficult to get back in the whole work/life groove..
..And I have so many half-written posts to finish and finalize! #vacationmode
We're getting there, slowly but surely.
More soon. ♥