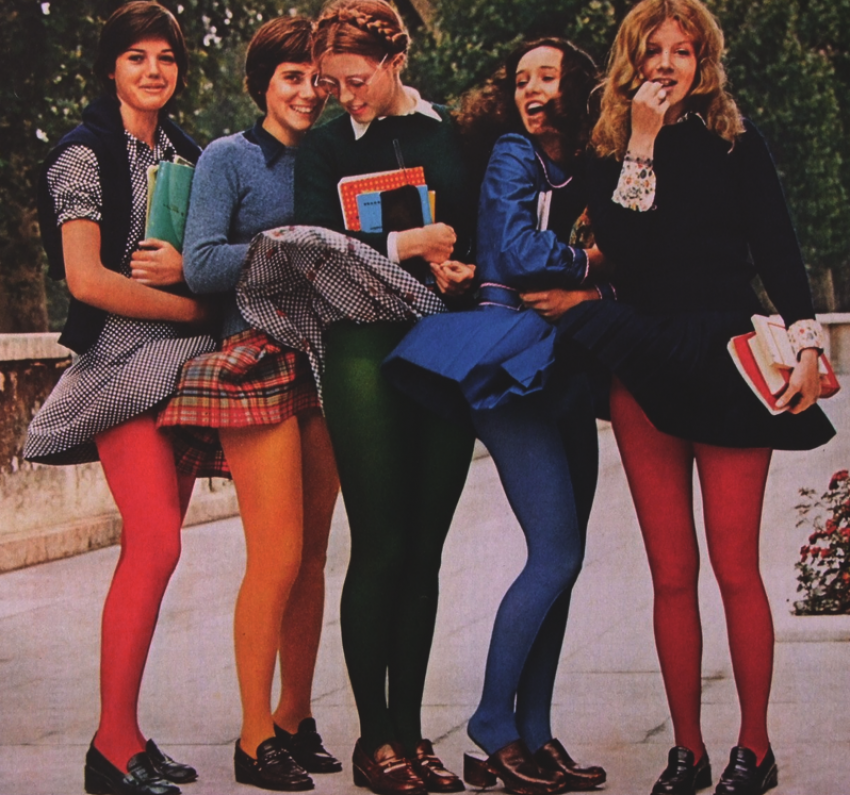 outside, over there x merger x future tense
—————-
Still Life Invitational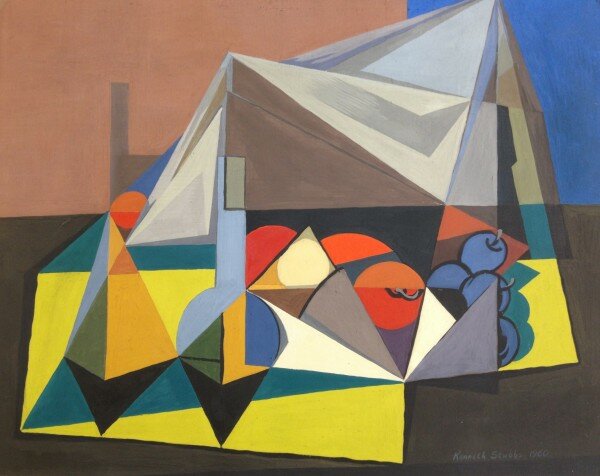 When: On view through January 03, 2015
Opening Reception: Friday November 7th, 5:00-8:00PM
Where: ACME Fine Art, 450 Harrison Avenue #308, Boston, MA 02118
How: Official Website
What/Why: "The exhibition will feature a fine group of paintings and sculpture that were hand selected by Gallery Director David Cowan. Cowan has included fresh artwork by popular Gallery Artists: Kenneth Stubbs, Lester Johnson and George Lloyd, as well as new work by contemporary artists: Mike Wright, Donald Beal, and Richard Baker. Rounding out the lineup will be a small group of elegant mid-century modern paintings from an important local collection by noted modernist James Lechay."
—————————
Linda Klein: Traction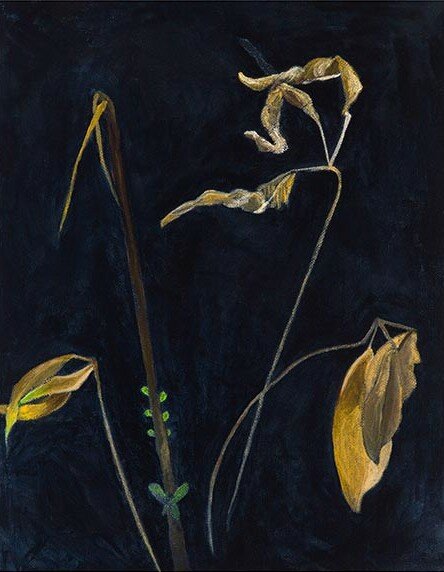 When: On view through November 29th, 2014
Opening Reception: Friday November 7th, 6:00-8:30PM
Where: Bromfield Gallery, 450 Harrison Avenue, Boston, MA 02118
How: Official Website
What/Why: "I began this series of paintings with the intention of exploring color and shape. But nature prodded me to wake up to its living presence and transform the work into a story of revival.
The result is 24 small paintings in acrylic based on the life and death of a particular plant. The dead plant revived itself and returned to the living, causing me to see this as a celebration of its resilience. My process can be seen through the development of the series. I began tightly rendering what I saw, and, as I progressed, I became less restrained, freer, and more experimental. Color, or example, is fanciful, with little relation to the subject. Some of the pieces are based on photos taken of the plant, but most are painted directly from observation.
The subject has recurred in much of my work since the 1990s: renewal, resurrection and reawakening. Only the object has changed, whether a dried up potato, my grandma, or this plant."
Also on view..
Patty Adams: "Hubbub"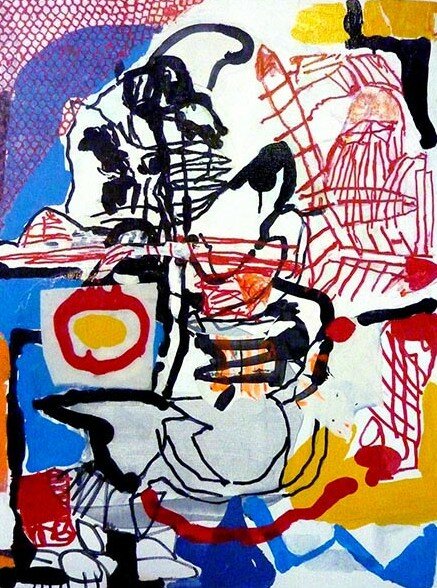 What/Why: "Patty Adams is an abstract painter with no one style but is inclusive of many painting styles.  She engages the viewer with incongruities, such as playfulness and gravitas, chaos and order, and reticence and bombast. Her paintings hover on the edge of design, but use the tension of that order to break out into the rich and ambiguous space of abstract painting."
—————————
Craig Drennen: Poet & Awful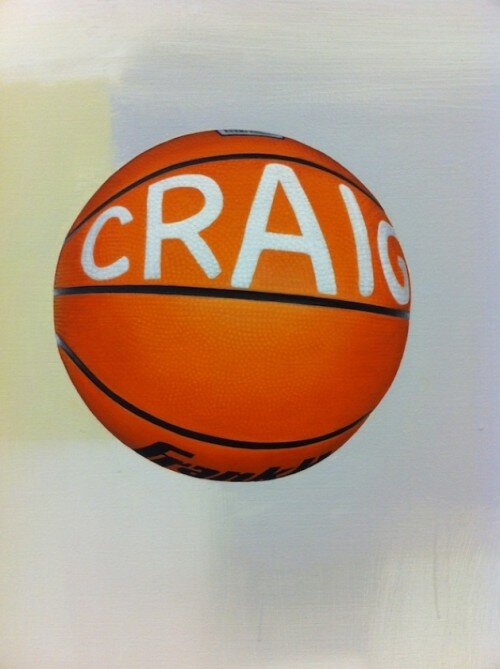 When: On view through December 13th, 2014
Opening Reception: Friday November 7th, 2014
Where: Samsøn Projects, 450 Harrison Avenue, Boston, MA 02118
How: Official Website
—————————
A.B. Miner: Bring to Light

When: On view through November 29th, 2014
Opening Reception: Friday November 7th,
Where: Gallery Kayafas, 450 Harrison Avenue, Boston, MA 02118
How: Official Website
What/Why: "Gallery Kayafas is pleased to present A.B. Miner's first New England exhibition, A.B. Miner: Bring to Light. Miner's paintings and drawings reveal or "bring to light" things that are usually hidden from public view. Some works continue a dialogue with self-portraiture/the gendered body, while two series evolved from his research in natural history museum collections.
Intimate in scale and content, these self-portraits are conceptually and emotionally charged, exposing vulnerability by revealing what he (and many people) hide from the outside world – inner turmoil and body irregularities. The bandaged incision and related bruises in Recently Revised confront viewers with a simultaneously gruesome and beautiful homage to the human body's potential for transformation, adaptation, and resilience. Miner's adept use of oil paint creates luscious surfaces, highlighting the alchemical nature of flesh. In other paintings, subjects are situated in a sea of white space evoking the feeling of being psychologically lost or separated from the subject by time, the haze of failing memory, or secrecy. The resulting images may be at once familiar and foreign, surrounded by piercing silence.
Miner's frustration with contemporary Western society's binary views of gender based on "average" male and "average" female bodies led him to research how masculinity manifests in other species. Before his move to Boston, Miner discovered and photographed an undocumented, offsite collection of the National Museum of Natural History, simply labeled: "Smithsonian Institution Penis Collection."  Here he found single examples from numerous species of mammals whose diverse, abstract shapes would inspire complex and intricate works on paper. That project led him to research the genitalia of male butterflies working closely with Harvard University's Museum of Comparative Zoology, where author Vladimir Nabakov served as the Museum's first curator of Lepidoptera and closely compared butterfly genitals.  Miner selected 50 related butterflies representing species Nabokov studied and had them dissected as the genitalia is only visible through this process.  These tiny specimens, photographed under a microscope, reveal a diverse array of forms providing a wide range of physical manifestations of masculinity, which Miner explores in new works on paper.
Miner is the Assistant Curator of Contemporary Art at the Museum of Fine Arts, Boston."
—————————
Gazing Into Space – New photographs by Mary Lang

When: On view through November 30th, 2014
Opening Reception: Friday November 7th, 5:30-8:00PM
Where: Kingston Gallery, 450 Harrison Avenue, Boston, MA 02118
How: Official Website
What/Why: "For more than forty years, Mary Lang has adhered to the discipline of straight photography. Her work has always been about looking and seeing, using the frame to capture the moment of perception. As a photographer, Lang is rooted in the phenomenal world, yet her subject matter is not so much the physical places in front of her lens, but rather the emotional and elemental quality of the space itself. Sometimes gazing into space can feel like falling off a cliff, losing your sense of self, losing solid ground.
Lang's work has long been informed by her Buddhist meditation practice. The space in these photographs, from the Urubamba River Valley in Peru to tidal flats in the Bay of Fundy, from a hillside in Vermont to a model railroad landscape in San Diego, CA, is not only vast geographic space of mountaintops or shorelines; it is the intimate space gazing out a car window or the atmospheric space of early morning fog. It is the contemplative inner space of a quiet ordinary moment, the space between the in breath and the out breath, a gap full of loneliness and possibility. "
—————————
F

ranklin Evans: juddpaintings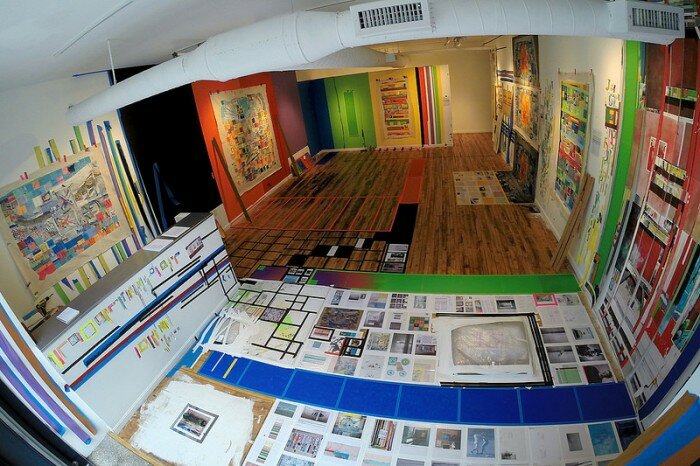 When: On view through December 13th, 2014
Opening Reception: Friday November 7th, 5:30PM
Where: Steven Zevitas, 450 Harrison Avenue, Boston, MA 02118
How: Official Website
What/Why: "In juddpaintings, Evans presents a new installation comprised of wall painting, collage, paintings, digital prints, tape, process notes, and laminations. The exhibition presents the decomposition of his installation practice to the primary object subject of his practice: Painting. Upon entering the exhibition, the viewer passes through a threshold of a floor to ceiling installation of paint, images and process and into a gallery of walls painted bands of the color spectrum that dissolves to white. Paintings are hung on the walls and move from varying degrees of contextual mediation to an uninterrupted object on a white wall. 
Juddpaintings alludes to Evans' concurrent installation at Montserrat College of Art in Beverly, MA titled juddrules. For both projects, he uses parts of specific art reviews by Donald Judd to derive "rules" to inject into his environments and paintings. For example, a 1962 review of Morris Louis at Emmerich Gallery is pared down to, "… six equal bands. The yellow medium, yellow deep and red light bands make a progressive group, but the same red light, a green, a brown and another red light make a symmetrical group." Two paintings use this rule as starting points and as limitations that the color relationships establish in the repeated depiction of images. Evans' repetition of images parallels the density of images experienced in contemporary culture. He embraces the unstable ground of fluid refocus, obsession, and repurpose. In juddpaintings Evans' hand rearranges and repurposes: donald judd, 1959, morris louis, 1962, friedl dzubas, josef albers, roberta smith, henri matisse, san francisco, sigmar polke, manhunt, ox-bow, montserrat, ellen alfest, mel bochner, sarah charlesworth, jay defao, pyramid lake, davos, gerhard richter, lewis baltz, romanian blouse, 1975, bathers, david jacobs, paintingassupermodel, juddrules, lemon valley, 1967, stead, nevada, 1977, beverly, boston, martial raysse, trompe l'oeil. "
—————————
Future Tense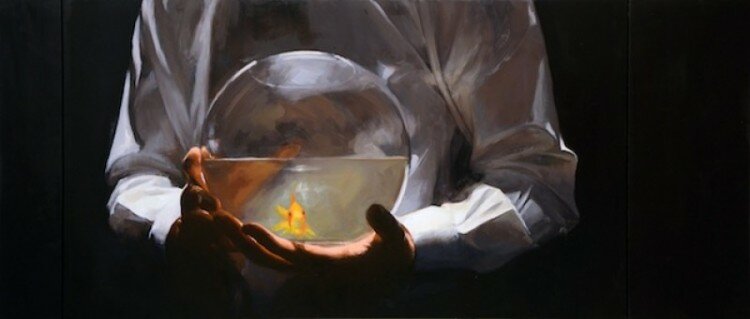 When: On view through December 20th, 2014
Where: Miller Yezerski Gallery, 460 Harrison Avenue, Boston, MA 02118
How: Official Website
—————————
Peter Hoffer: Allegory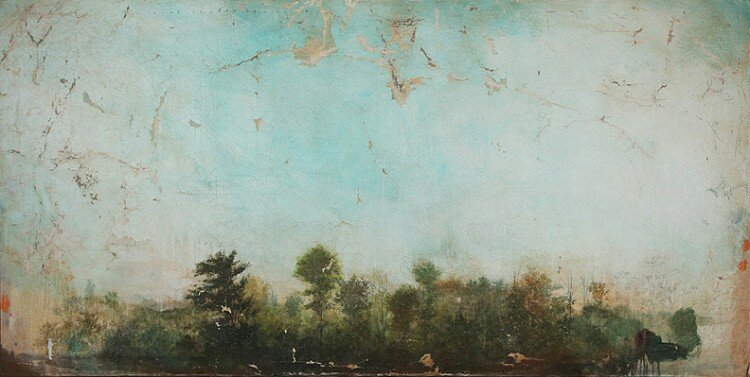 When: On view through November 30th, 2014
Opening Reception: Friday November 7th, 6:00-8:00PM
Where: Chase Young Gallery, 450 Harrison Avenue, Boston, MA 02118
How: Official Website
What/Why: "These latest paintings are my most recent in the Landscape series. The surfaces of these works, in contrast to the slick glossy finish, are further stressed and worked over.
These surfaces have been marked, scratched, cracked and seared. Like the terrain itself, the surface layers of these works are dynamic, and balance between the various states of season. This random etching of the surface call to task the sense of material "value".
The preciousness of the objet d'art, as well as the peripheral landscape represented appears to be rediscovered much like an artifact. It's apparent neglect through time, neglect or abuse, is salvaged and displayed.
The markings on the paintings, inconsistencies in the resin and the unrefined finishing of the canvas structure, allude to the elements found outside the Artist's control. The result invokes a sense of abandon and a hint of a work in transition. Challenging this is the thick high gloss encapsulating surface, slick and precious in its packaging.
My paintings draw attention to areas of the landscape that can be considered "less than spectacular"
The paintings for this show are perhaps less serene than works from the past. Being a bit more "painterly", The works fluctuate between "rest" and "discontent", optimistic in anticipation"
—————————
Rhythms of the Universe | Boston in Surround Sound | Outside, Over There

When: On view through November 30th, 2014
Opening Reception: Friday November 7th, 6:00-8:00PM
Where: Galatea Fine Art, 460B Harrison Ave., #B-6
How: Official Website
What/Why: More information about the exhibition here.
—————————
Paul Walcott: 18 Days in October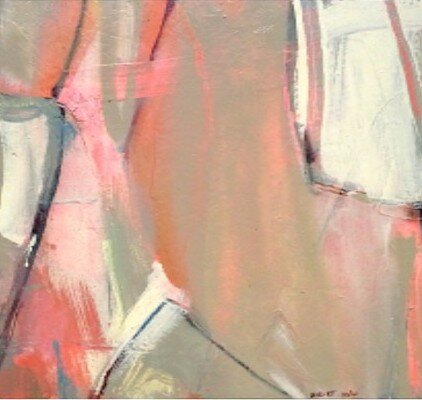 When: On view through November 31st, 2014
Opening Reception: Friday November 7th, 5:30-8:30PM
Where: Movimiento, 450 Harrison Ave, # 61, Boston, MA 02118
How: Official Website
What/Why: "Our vision is subjective. I am interested in the way our sense of sight is interwoven with our thoughts, opinions, interpretations, memories and perhaps even dreams. As a visual artist, and more specifically in the process of painting, it has long been my intention to attempt to suspend, as best I can, any pre-conceived notions or thoughts about the way I see. It has been my belief that the more the surface layers of daily distraction, including intellectual thought, can be transcended, the more clear and unobstructed my vision would be, and thus a deeper truth might be unveiled through the work. However, I believe our past experiences cannot be fully removed from the way we observe the world. The process is and always will be imperfect, and memories, thoughts and emotions linger like trails of smoke, warping and leaving marks in that clear vision in ways I am learning to embrace. Of course our past and our environment help make us who we are, and often in these "imperfect" moments in the filtering process, when thoughts and memories seep through, and if I don't resist, that the subjective and non-subjective are united, suggesting a real dialog between myself and the work, and the process itself."
—————————
John Walker | New Works

When: On view through December 21st, 2014
Opening Reception: Friday November 7th,
Where: Adelson Gallery, 520 Harrison Ave, Boston, MA 02118
How: Official Website
What/Why: "Currently the Director of the Graduate Painting Program at Boston University, John Walker (b. 1939) is among the most respected artists living in the United States.  Over the last fifty years, the English-born painter has participated in over 100 exhibitions.  His work can be seen in major collections and institutions around the world, including the Museum of Modern Art (New York), The Tate Gallery (London), the Metropolitan Museum of Art (New York), The Museum of Fine Arts (Boston), and many others. Adelson Galleries is proud to reintroduce John Walker to Boston with the exhibition, New Works, featuring seventeen recent paintings."
—————————
Sally Fine | 

Catch and Release

When: On view through November 9th, 2014
Opening Reception: Friday November 7th, 5-8:00PM
Where: Boston Sculptors Gallery, 486 Harrison Ave, Boston, MA 02118
How: Official Website
What/Why: Learn more about the exhibition here.
Also on view..
Gillian Christy | Course
—————————
Just Gaming

When: On view through November 23rd, 2014
Where: Laconia Gallery, 433 Harrison Ave, Boston, MA 02118
How: Official Website
What/Why: "What if, instead of our tastes determining which artwork is interesting, each artwork, with its own distinctive personality and style, was quietly surveying the room to determine the most interesting viewer? The artwork, fixed and unchanging (even for just a short period of time), becomes the arbiter of taste as it decides which person to consume. The art is looking at you. Are you very interesting?
Just Gaming comprises the works of two artists, Marc Mitchell and Derek Larson, that lived/worked across the street from each other but now reside 1,000 miles apart. Each object directly corresponds to work being made by the other artist. Larson's subversive light paintings and projections, while attune to popular culture, question materiality and notions in traditional painting. While Mitchell's paintings challenge the sincerity of both historic painting and popular culture within a digital world.
Through selecting motifs or specific areas of artworks, both artists make choices based on open rules that are pre-generated and mimic those found within games. The result is an exhibition that simultaneously references the individual and collaborative; historical and contemporary; sincere and artificial; as well as aspects of culture that are mainstream and niche."
—————————
George Chaplin

When: On view through November 8th, 2014
Where: EBK Gallery [small works]. 218 Pearl St. Hartford, CT
How: Official Website
What/Why: "To be amazed is reward for the curious. Standing before a work of art by George Chaplin, is what is experienced when left alone a midst the sublime forces of nature. I've seen people look at one of his paintings, come close to dismissing it, only to realize they are in the presence of something to be wondered over and mystified by. Each artwork is a private dream. Chaplin has transcended academic and technical knowledge, and has endowed the poetic experience into each of his paintings. Light becomes color, color becomes a sensation. A sensation that luminesces and lingers well after you have taken your eyes off one. Timeless. There are many artists who are able to achieve a certain "spirituality" in creating their art. George Chaplin is one of the rare few who can pass that on through his art, to those who stand before his paintings and feel the same.   –E.B.K.
—————————
Lisa Knox: Making Waves

When: On view through January 17th, 2015
Where:  FP3 Gallery, 346 Congress Street, Fort Point, Boston, MA 02210
How: Official Website
What/Why: "FP3 Gallery presents an exhibition of all-new works by local artist Lisa Knox. Paintings and drawings will be on view through January 17th, 2015.
Making Waves is a series of works inspired by the mesmeric quality of wave-forms. Gestural line, pattern and broad planes of color emerge and dissolve, mirroring the ever-changing beauty of waves as they perform their timeless dance upon the sea in Knox's drawings and paintings.
"In this series, I have chosen to render wave-forms in varying conditions, searching out their hypnotic rhythms and surface patterns. Gestural lines and broad planes of color break the surface only to be swallowed by the final layers of paint. My work embodies the ever-changing beauty of wave-forms as they perform their reckless and compelling dance upon the surface before sublimating themselves to the ocean's mighty will. Like the amusement park roller coaster, waves have the capacity to simultaneously exhilarate and terrify as they crash, churn, roll, dip, tilt and plunge, forever changing and in constant motion."
–Lisa Knox
Lisa Knox lives and works in Boston's Fort Point neighborhood. She is the founder and principle instructor of Fort Point Studio School. Her work has been exhibited throughout America and internationally. Knox has shown in numerous art fairs, with the ISE Cultural Center in New York and the Wills Gallery in London. Her work can be found in American and international private collections."
—————————
StereoType

When: On view through May 25th, 2015
Opening Reception: Thursday November 13th, 2014 6:00-8:00PM
Where: BSA Space, 290 Congress Street, Suite 200 Boston, MA 02210
How: Official Website
What/Why: "Don't miss the opening reception for StereoType: New directions in typography. This special event is the first opportunity to explore the exhibition while enjoying complimentary drinks and hors d'oeuvres.
StereoType is a groundbreaking exhibition that presents works by an array of 14 established and up-and-coming designers from the United Kingdom, Japan, Canada, France, the United States, Israel, The Netherlands, Germany, and Australia. By exploring the opportunities at the intersection of technology and design, this new breed of artists is expanding the boundaries of traditional typography and integrating elements from the fields of animation, craft, performance, nanoscience, and graffiti into their work. Curated by Ginger Gregg Duggan and Judith Hoos Fox of c2 curatorsquared, the exhibition heralds a departure from conventional typographical approaches focused on two-dimensional letters by incorporating the elements of time, movement, and the third dimension.
StereoType will premiere at BSA Space on November 13, 2014 and feature some of the boldest experiments in typography today. The exhibition then travels to venues across the United States through 2016."
—————————
My Neighborhood and Other Dimensions: New Paintings by Bridie Wolejko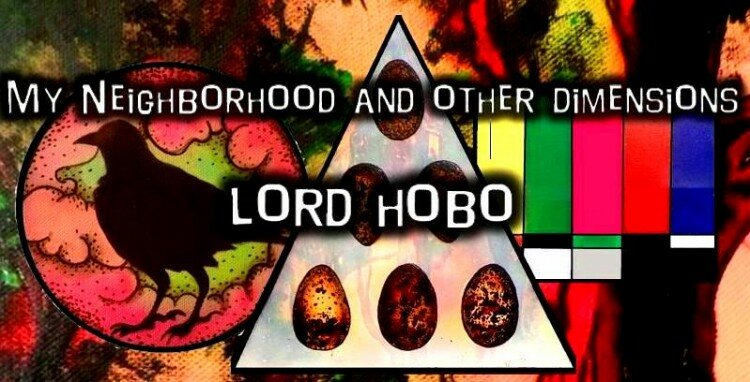 When: Tuesday November 11th, 7:00-9:00PM
Where: Lord Hobo, 92 Hampshire St, Cambridge, Massachusetts 02139
How: Official Website
What/Why: "My Neighborhood and Other Dimensions is a new collection of paintings by Boston artist, Bridie Wolejko. 
Combining scenes from her neighborhood of Lower Brighton, including along the Charles river and Soldier's Field Road, Bridie paints familiar images paired down to a simpler form and combines them with psychedelic backgrounds and portals from other dimensions. 
These portals bring forth other worldly images that relate to the neighborhood scenes with conceptual humor, surrealism, and whimsy."
—————————
Andrea Sherrill Evans: Clear-Cut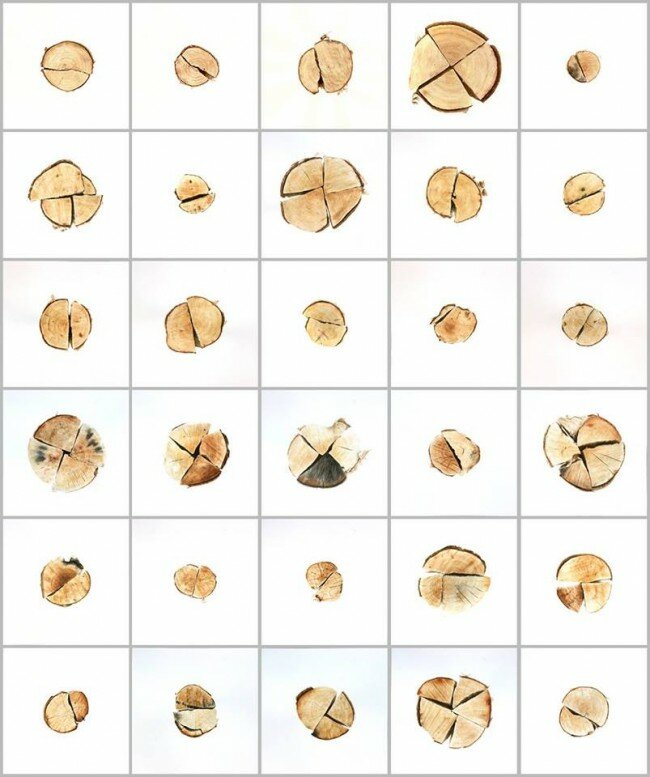 When: On view through December 19th, 2014
Opening Reception: Thursday November 13th, 6-8PM
Where: Emmanuel College, Gallery 5, Administration Building, 5th Floor, 400 The Fenway, Boston, MA 02115
How: Official Website
What/Why: "Through slow and detailed processes of making, my practice examines the subtleties of the human relationship to the natural world. Isolated images and gestures are re-presented through the act of drawing as a means to study how our shifting concepts of nature impact our perceived role and place within it."
—————————
Castle Garden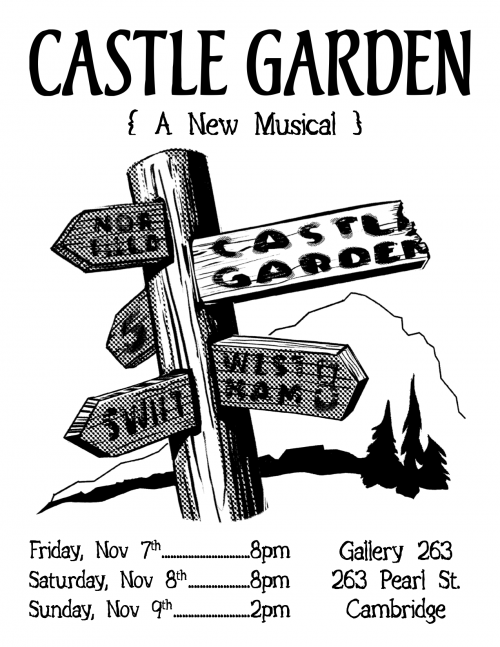 When: November 7th-9th, 2014
Where: Gallery 263 , 263 Pearl Street, Cambridge, MA
How: Official Website
Cost: $10 suggested donation
What/Why: "B., a nomadic musician, undertakes a spirit journey to reconnect with his family."
—————————
Reading Group | Propagating Sound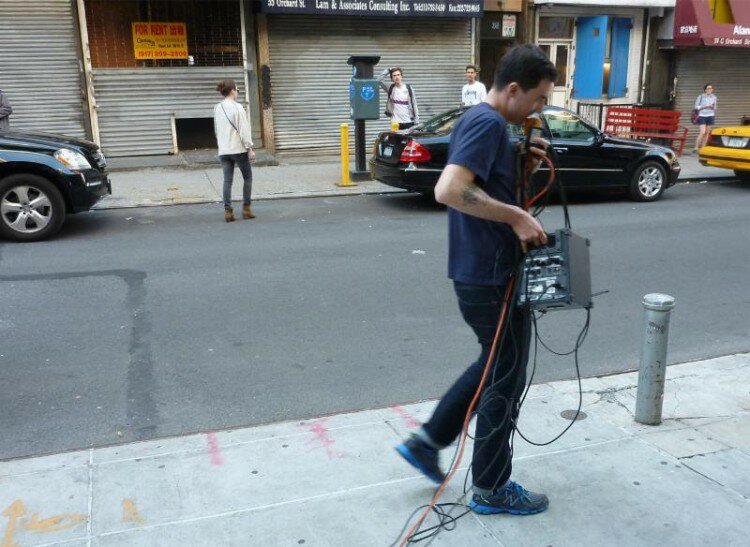 When: November 12, 2014, 6:00PM
Where: MIT List Visual Arts Center, Wiesner Building E-15 , 20 Ames St. Cambridge MA 02139
How: Official Website
What/Why: "To explore deeply the ideas embedded in the List Center's Open Tunings exhibition, join Curatorial Fellow Jeff De Blois and Curator Henriette Huldisch for a reading and discussion group examining the use of sound in recent installations.
The recent attention given to sound in exhibitions at various institutions has been matched by the increasing number of anthologies and theoretical texts examining the diverse phenomena of sound in contemporary culture. Open Tunings takes into account several of these phenomena, seeking to provide an experimental platform to explore the various ways in which sound and performance can inhabit the exhibition space. Held in conjunction with the exhibition, this reading and discussion group will probe its theoretical underpinnings as well as the possibility of developing both an aesthetics of listening and an awareness of the importance of sound in the visual arts.
Advanced registration is required. To register for this event, please email Jeff De Blois.  All reading materials will be sent electronically in advance of the session. dvanced registration is required. To register for this event, please email Jeff De Blois.  All reading materials will be sent electronically in advance of the session.-jdeblois@mit.edu"
—————————
Pre-Vinylite Society Show Card Show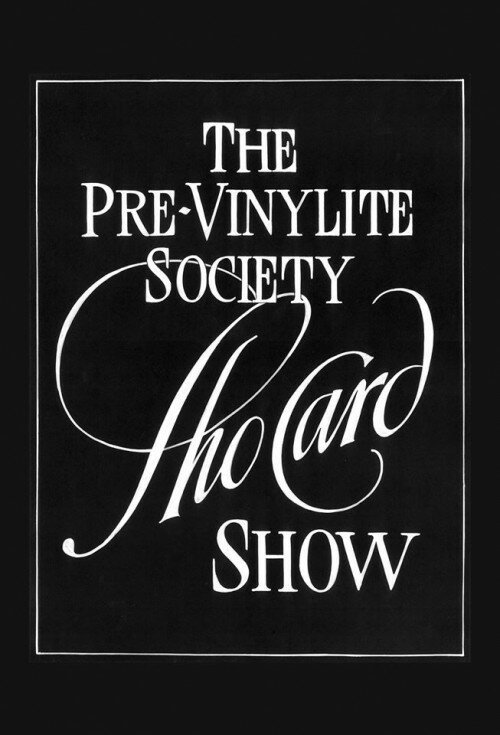 When: On view through December 20th, 2014
Opening Reception: Saturday November 8th, 7:00-10:00PM
Where: Lincoln Arts Project, 289 Moody Street, Waltham MA
How: Official Website
What/Why: "LAP is pleased to announce the first ever The Pre-Vinylite Society Show Card Show! 
Show-card writing, an offshoot of sign painting, rose to proliferation in the late 19th century, making show cards nearly ubiquitous well into the 20th century, before succumbing almost entirely to advancing technologies in printing and mass reproduction. Ephemeral in nature, show-cards are window signs that are traditionally painted on paper or cardstock and serve to promote retail sales, events, or other temporary opportunities. As a method of advertising, early show-cards played an important role in the way that shops and other businesses presented their wares, helping to bring about a marketing tool that thrives to this day. 
The Pre-Vinylite Society Show Card Show aims to shed light on this facet of advertising and sign painting history by featuring the work of sign painters, card-writers, and sign enthusiasts of all skill levels. 
Curated by Meredith Kasabian of Best Dressed Signs"
—————————
Craft and Modernity: Professional Women Artists in Boston, 1890 – 1920

When: On view through December 19th, 2014
Where: BUAG at the Stone Gallery, 855 Commonwealth Ave, Boston, Massachusetts 02215
How: Official Website
What/Why: "Craft & Modernity: Professional Women Artists in Boston (1890-1920), curated by Boston University Ph.D. student Caroline M. Riley, the Jan and Warren Adelson Fellow in American Art, is devoted to professional women artists in turn-of-the-century Boston. The exhibition delves into the complex artistic and social relationships that developed from 1890-1920 and explores the commercialization of craftsmanship. The goal of the exhibition is to consider craft across media and to document women's contributions to artistic thought that have been minimized in the art historical discourse. Specifically, the exhibition presents: Ethel Reed's poster production; photographs by pictorialist Alice Austin; architectural prints of colonial revival promoter Mary Northend; and ceramics decorated by Sara Galner at Paul Revere Pottery.
A 60-page catalogue will accompany the exhibition with contributions by Nonie Gadsden, Diana Greenwold, Patricia Hills, and curator Caroline Riley, Jan and Warren Adelson Fellow in American Art, Boston University"
—————————
Merger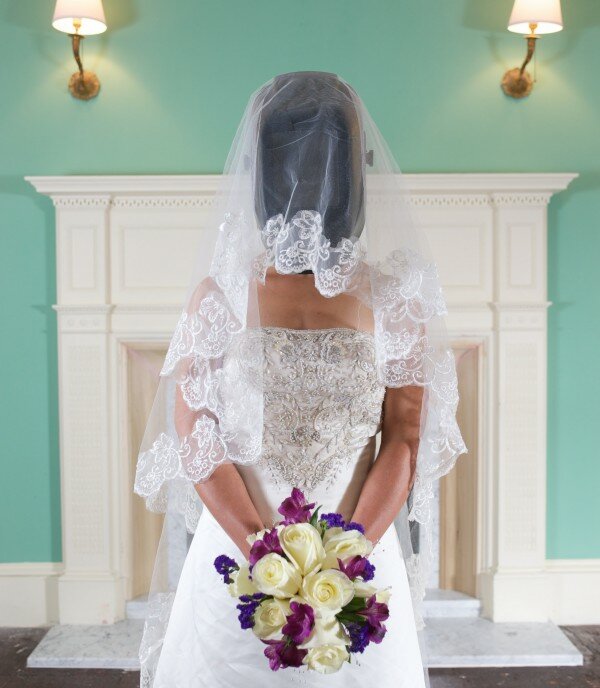 When: On view through November 28th, 2014
Opening Reception: Soft artists opening (rehearsal) a low key affair: November 8, 2014 5-8pm
Merger Celebration (the big day) with cake, costumes & surprises: November 15, 2-5pm -black tie optional-
Where: 43 Main Street, Easthampton, MA
How: Official Website
What/Why: "We ( Elizabeth Alexander and Alicia Renadette ) have been psychically communicating through art-making while hunched over our worktables in separate cities for the past several years. Responding to our environments using techniques of deconstruction and reconstitution, our patterns and processes often overlap. It only seems fair that our work should finally meet "in person".
We bring you: "Merger", an exhibit of works that interrogate the multi-layered messages of gender compliance and classist aspirations marketed through the Wedding Industry (that of the magazine rack-ready-traditional-hetero-normative-WASP-y …variety). This exploration has resulted in a dream-scape of decadence including dissected china sets, illusions of indulgent meals, over-sized swans, sad flowers arrangements and heightened delusions of grandeur. The exhibit will come alive on November 15 for the main celebration of this union where we will indulge your ears, eyes, and taste buds. We look forward to seeing you! -Alicia and Elizabeth"
—————————
Say Hi:
EMAIL  | TWITTER | FACEBOOK | INSTAGRAM | PINTEREST
It is strange to be sharing exhibitions that close in 2015.
Don't you rush me, autumn.
Stay sweet. Go see art. Enjoy the weekend! ♥