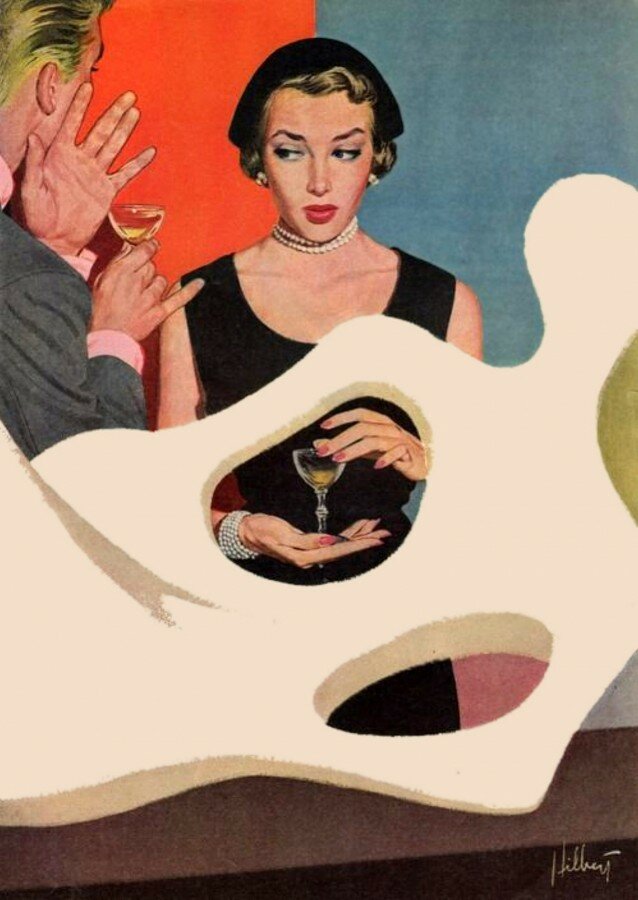 second selves x silent rebellion x it was pretty violent
——
Sylvia Plimack Mangold and Robert Ryman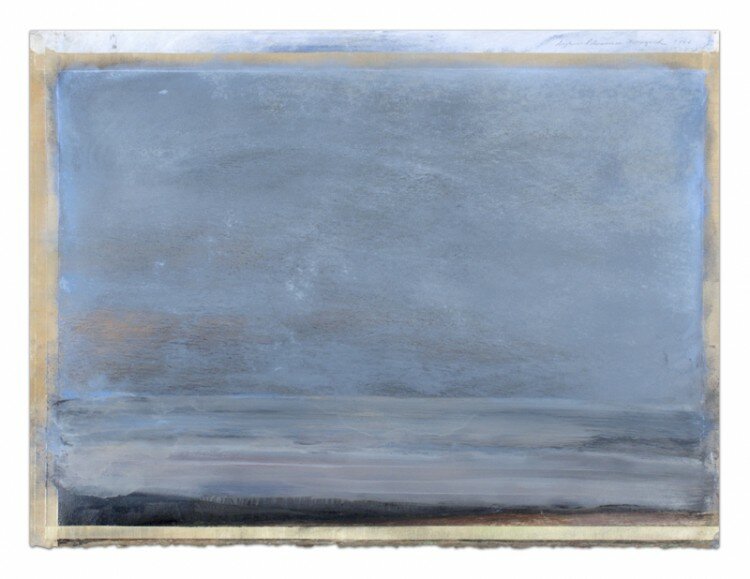 When: On view through January 24th, 2015
Where: Barbara Krakow Gallery, 10 Newbury Street #5, Boston, MA 02116
How: Official Website
—————–
List Projects: Redmond Entwistle

When: On view through February 15, 2015
Film Screening and Artist's Talk: Saturday, January 10, 4pm, Bartos Theatre, E15 Lower Level
Where: MIT List Visual Arts Center | Wiesner Building E-15 | 20 Ames St. | Cambridge | MA | 02139
How: Official Website
What/Why: "Combining documentary with fictional scenarios, the films of Redmond Entwistle (b. London, 1977) examine specific geographical sites, pedagogical models, and historical figures and events as a means to address larger issues–for the films in this exhibition, these concerns include how economic inequalities are reproduced across generations and the rise and collapse of democratic institutions. Entwistle's films often engage binary relationships or dualisms–such as original and reproduction, historical interpretation and lived experience, individual and institution. Rather than arranging these in a conservative hierarchy, or an equivalent or interchangeable postmodern series, Entwistle is "more interested in a kind of nesting" of mediums and techniques that allows a "determinate aesthetic," one that considers the limits of artistic representation.
By way of archival footage and restaged interviews, Walk-Through (2012, 16mm film to HD video, color and b&w, sound, 18 minutes), considers the history of the California Institute of the Arts, in particular the impact of artist Michael Asher's "post-studio" class on his former students. Entwistle's work becomes a means for examining the commodification of education and how individual speech functions in contemporary art as well as in democracy. In Monuments (2010, 16mm film to HD video, color, sound, 29 minutes), the artists Dan Graham, Gordon Matta-Clark, and Robert Smithson, are portrayed or "reproduced" by actors who revisit the writings and sites of the artists' work in New Jersey. In retracing these artists' histories, the film also documents the decline of industry in the region, operating as an allegory for the effects of globalization on America's built environment since the late 1960s."
—————–
Jaclyn Kain: A Silent Rebellion

When: On view through January 31, 2015
Opening Reception: Friday, January 9, 6 – 8 pm
Where: Gallery NAGA, 67 Newbury Street, Boston, MA 02118
How: Official Website
What/Why: "Jaclyn Kain's meticulous photographic process lends itself well to her elusive subject matter. Her technique, one that she's recently developed, starts with liquid emulsion being applied to a glass or vintage mirror. This prepared surface is then exposed under an enlarger to her negative, while simultaneously being developed, resulting in the finished object. A test print, commonly used among photographers, isn't possible with this technique. What results from this process is often uncontrollable and immediate, characteristics that Kain both likes and nudges. 
The work and all its mystery is enhanced by Kain's process. The surfaces resemble skin; they are uneven, cloudy in some places and transparent in others, and evasive.
In her previous work her models were set in simple interiors, revealing subtle differences in their form. In her new work, the actors and actresses are very close to Kain: her daughter, son, and even a self-portrait. The work is much more part of a narrative or drama that is quietly unfolding. Kain's identity as an artist and mother is explored in a domestic setting, presumably Kain's home. The work reads as a series of tableaux. When the Children Ceased to Play #2 depicts two of Kain's children, masked, standing in a hallway, frozen, presumably by their surprise of seeing their mother. The Visitor portrays the outline of a hand, through a window, reaching up from behind an interior set with a couch, a flowerpot, and a lamp. We are intrigued, mystified, and even a little apprehensive to find out what exactly is going on."
—————–
Fantastic Grit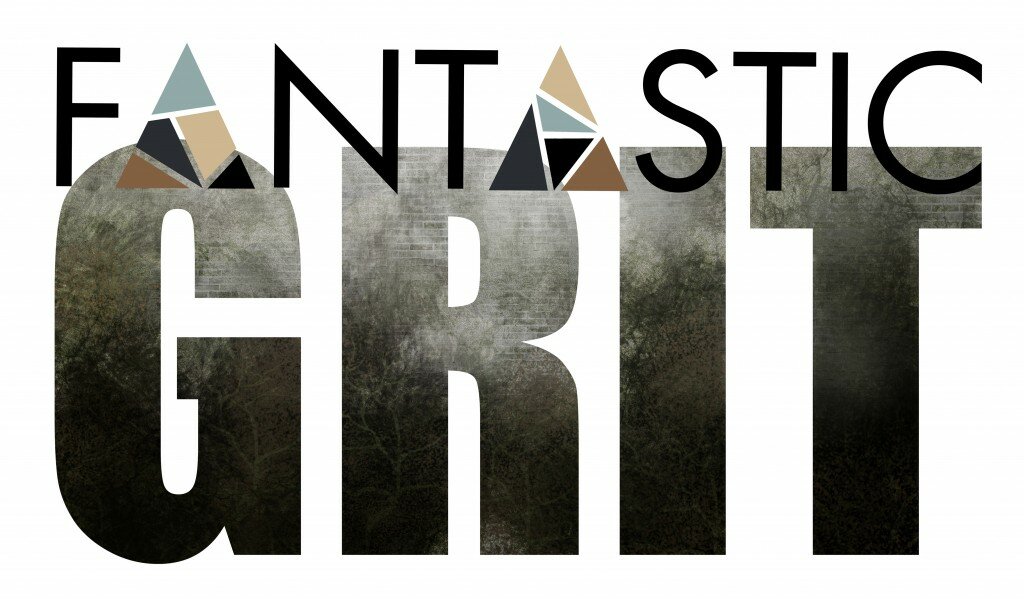 When: On view through January 31 2015
Where: Porter Mill, 95 Rantoul Street, Beverly, MA 01915
How: Official Website
What/Why: "The Gallery at Porter Mill is pleased to present Fantastic Grit, an exhibition featuring artwork by Ron Beek III and Dana Robinson. It will be on view in The Gallery at Porter Mill (Beverly, MA) for the month of January. 
Ron Beek III's contribution to the show will consist of illustrations depicting the nature of the world we inhabit; a world where good and evil hold hands.
Dana Robinson's work explores organic and geometric forms through both 2D and 3D media. Highly influenced by her book-arts training, the pieces explore the contrast between nature and geometry, as well as the marriage of these elements visually. Strong moments of intense detail and pattern are contrasted with flat, minimalist undertones."
—————–
Second Selves

When: On view January 15 – February 21
Opening Reception: Thursday, January 15at 7:00pm – 9:00pm
Where: Distillery Gallery, 516 E 2nd St, Boston, Massachusetts 02127
How: Official Website
What/Why: "Using mediated technologies, six artists project an exposed duality of being, altering their publicly preserved image to portray inner struggles with sexuality, placement, mortality, and undecided fate, often mirrored against their private identity. These collected works are a retreat to an artists distant past; an effort to recall an archived secondary self when prompted in the present tense. "
—————–
It Was Pretty Violent

When: On view through February 21, 2015
Opening Reception: Thursday, January 15th, 2015 7pm to 9pm
Where: Thomas Young Gallery, 516 E 2nd St, Boston, Massachusetts 02127
How: Official Website
What/Why: "Duennebier was born in Connecticut, USA in 1987. She received her Bachelor of Fine Arts in Photography at Massachusetts College of Art & Design, USA in 2009 and studied on scholarship at London University of Arts. During her time in London between 2009-2014 she began exploring illustration through traditional forms of painting and drawing.
As a black and white photographer, Duennebier's work has been exhibited internationally and featured in books and reviews such as Source Photographic Review and Flash Forward 2011. Her illustrative work brings many of these photographic sensibilities into play utilizing monochromatic colors and stark compositions to to produce complex narratives. "Duennebier's cartoonish paintings commingle threat and sly humor to great effect." (McQuaid, Cate. "The More You Look, The More There It To See." The Boston Globe 7/19/13. Print)
Duennebier's work has been seen at Lincoln Arts Project in Waltham, MA and most recently as part of the Boston Contemporary Art Museum for Contemporary Art, Artists, and their Contemporaries at Mobius Gallery in Cambridge, MA. She currently lives and works in Boston, MA USA."
—————–
Street Study

When: Wednesday, January 14 at 6:30pm – 8:30pm
Where: The Beehive, 541 Tremont St, Boston, Massachusetts 02116
How: Official Website
What/Why: "Sting XIX presents: "Street Study" featuring artists Cash For Your Warhol, Cyrille Conan, Bug Davidson, Faile, Greer Muldowney, Jeannie Simms and Joseph Wardwell. Curated by Kate Gilbert and Jennifer Epstein.
Performance at 8 by singer/songwriter Aly Tadros."
—————–
SEVEN

When: On view January 12 – March 28
Where: Montserrat Galleries, 23 Essex St, Beverly, Massachusetts 01915
How: Official Website
What/Why: "Montserrat Galleries has invited seven artists to draw directly onto the seven walls of Montserrat Gallery over the course of seven weeks. Highlighting the ways the artists' bodies and gestures activate the gallery space, this project celebrates the performative aspects of drawing and the individual nature of each artist's process. SEVEN challenges traditional definitions of drawing, inviting artists of to mark-make in a variety of disciplines including performance, video and textile.
The gallery will act as an open studio over the course of each artist's week-long residency, students and guests are welcome to come in."
January 12 – 16: August Ventimiglia
Opening Reception Friday, January 16, 7-9p
(In conjunction with Ventimiglia's Schlosberg exhibition, "Chance Encounter")
January 19 – 23: Kenji Nakayama
Opening Reception Friday, January 23, 7-9p
January 26 – 30: Samantha Fields
Opening Reception Friday, January 30, 7-9p
February 2 – 6: Christopher Mir
Opening Reception Friday, February 6, 7-9p
February 9 – 13: Adam Miller
Opening Reception Friday, February 13, 7-9p
February 16 – 20: Mark Hoffmann
Opening Reception Friday, January 20, 7-9p
February 23 – 27: Nadia Westcott
Opening Reception Thursday, February 26, 7-9p
—————–
Paper Cuts/The Urban Environment Workshop with Silvia Lopez Chavez

When: Saturday, January 10, 1-3pm
Where: Boston Center for the Arts, 539 Tremont St, Boston, Massachusetts 02116
How: Official Website
What/Why: "How does your city inspire you? Express yourself, learn new skills and create a cut-paper artwork inspired by the urban environment in this hands-on workshop led by BCA artist Silvia Lopez Chavez, who will demonstrate a variety of techniques to help inspire you and explore the possibilities of collage. "
—————–
Arcana

When: On view through February 1, 2015
Opening Reception: Friday January 9th, 2015 6:30-9:00PM
Where: Uforge Gallery, 767 Centre St, Jamaica Plain, Massachusetts 02130
How: Official Website
What/Why: "Developed in the fifteenth century for various card games, the tarot deck has become known for its use in divination, drawing from ancient Egyptian and hermetic wisdom. 78 cards reveal weighty symbols like pentacles, swords, crowns, cups, suns, and moons, with regal and mythological figures representing love, death, enlightenment, strength, justice, and other aspects of the human experience. Tarot readers interpret patterns of randomly-drawn cards, relating to the subject's innermost thoughts and desires, their past struggles, their future triumphs. Inspired by this iconic yet mysterious imagery, UFORGE Gallery called on its members, staff, and other local artists to create their own original tarot art. Each artist was given a card and a 16" x 28" wooden board, a uniform blank slate on which to work in whatever medium they preferred. They were challenged to create something new while working within certain limitations, encouraged to bring their unique aesthetics to the familiar forms of Tarot. The result is a collection of designs ranging from the weird to the traditional, mixing together modern and classical references, stylistic experiments, and transformative materials."
—————–
Salt Mountain

When: On view through January 23rd, 2015
Opening Reception: Jan 9, 6-8pm / Artist talk 7pm
Where: Howard Art Project, 1486 Dorchester Ave, Boston, Massachusetts 02122
How: Official Website
What/Why: "Salt Mountain documents the processing and importation of Boston's road salt from one of its main sources in the Atacama Desert of northern Chile to the ice-covered streets of Boston. Salt Mountain is biography of a material; a record of extraction, migration, and physical transformation, initiated by a vast and intricate choreography of human labor and global trade.
Cekala portrays this complex and beautiful system through video projection and photography, documenting extraordinary landscapes and massive machines. Her photographs echo the immense and unbelievable scale of the importation and exportation of road salt, a seemingly banal substance with a dynamic history. Road salt is the story of just one material in our modern global economy. Salt Mountain asks you to consider where materials come from and what stories they tell."
—————–
The Sketchbook Show

When: On view through January 31, 2015
Opening Reception: Friday, January. 9, 2015;  6:00 pm-8:00 pm
Where: Nave Gallery Annex, 53 Chester St., Somerville, MA 02144
How: Official Website
What/Why: "Artists use sketchbooks for as many different reasons as there are artists: daily practice, planning book, travelogue, dream journal. Sketching happens from life, memory, ideas, or repetition.
What distinguishes sketchbook work from other artist works is the sense of a thought being puzzled out, a problem being explored. There's an openness to leaving the thought incomplete. Usually (but not always?) sketchbook work is done in one moment, and the next time the sketchbook is opened, a new pieces is begun."
—————–
Otto Piene & Electronic Art in New England

When: On view through February 15, 2015
Opening Reception: Friday January 9, 2015, 6-8PM
Where: Boston Cyberarts, 141 Green St, Jamaica Plain, Massachusetts 02130
How: Official Website
What/Why: "The Boston Cyberarts Gallery is pleased to announce its first exhibition in 2015, Otto Piene & Electronic Art in New England, which will examine Otto Piene and his role as a founding figure in art and technology in New England. From the time that György Kepes invited Piene to be a Fellow at his newly founded Center for Advanced Visual Studies (CAVS) at MIT in 1968, Piene catalyzed several generations of artists in collaborative ventures to harness nature and technology and create interactive, participatory events that engaged the public in spectacular feats of what he coined "Sky Art." His career marks the initiation of New England as a center of art in technology in the United States and around the globe. Otto Piene passed away in July 2014 while participating in his monumental installation of Proliferation of the Sun (1967) and a Sky Art event for the New National Gallery of Germany, his native country.
Piene was a founding member of the postwar German group Zero that played a formative role in reintroducing kinetic art and technology to the vocabulary of international art in the 1950s and 1960s. Based upon the collaborative light installation that group Zero produced for documenta 2 in Kassel, Germany in 1964, they were invited to exhibit in the United States. György Kepes, a protégée of Laszlo Moholy-Nagy and the Bauhaus had recently joined MIT to begin his CAVS. He took the initiative to attend Piene's Light Ballet at the Howard Wise Gallery in 1965 and invited Piene to join him at MIT. Beginning as a fellow in 1968, Piene served as the director of the CAVS between 1974 and 1994, when he was named an emeritus professor.
As director of CAVS, Piene launched a new body of outdoor, inflatable sculptures that he referred to as "Sky Art". The first such event was the Light Line Experiment at MIT in May 1968, which evolved into his monumental rainbows that he first produced at MIT and on the Charles River in 1971 and became recognized internationally as the closing event for the ill-fated Munich Olympics in 1972.
The exhibition will document the range of Otto Piene's work in Boston from 1967 through 2014 and its international reach. It will present an inflatable sculpture, videos, projections, photographs and ephemera to document the key moments in Piene's career, the many electronic artists who came through CAVS and thus the development of art and technology in New England. A series of Wednesday evening symposia on key elements in Piene's art and history in Boston will be announced shortly.
The exhibition is curated by George Fifield, Joseph Ketner II, and John Powell and draws extensively from the CAVS archives at MIT."
—————–
We're All Fine Here Now

Opening Reception: Friday January 9th, 5-7PM
Where: Essex Art Center, 56 Island St, Lawrence, Massachusetts 01840
How: Official Website
What/Why: "Join me for the opening of We're All Fine Here Now, a new exhibit featuring sci-fi inspired paintings and drawings.
We're All Fine Here Now is an exhibit couched in the language of science fiction media. From movies, television shows, and books, science fiction as a genre covers a wide array of human emotions and experiences. Many great science fiction works have described large and complex universes full of both alien and familiar creatures. These works have given us heroes to cheer and villains to despise, often while placing the entire galaxy at risk.
One large aspect of science fiction as a genre is that in exploring places beyond our own home planet, we are taught lessons about humanity and our relationships back here on Earth. The stories at the heart of sci-fi's most beloved creations, whether it is a movie like Blade Runner or a book by Arthur C. Clarke, are ultimately about what makes us human. The exhibit, We're All Fine Here Now, looks to those humanizing elements of science fiction for artistic inspiration."
—————–
Chora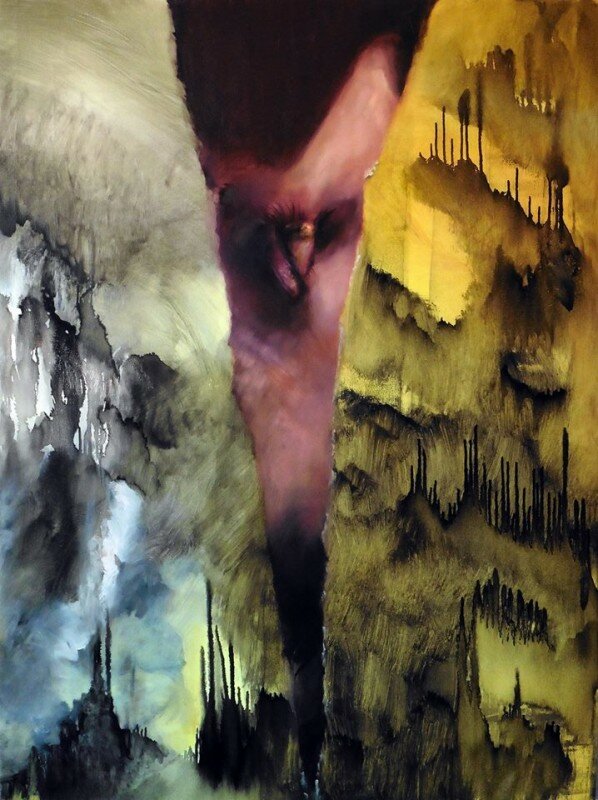 When: On view through February 26th, 2015
Where: Fort Point Arts Community, 300 Summer St, Boston, Massachusetts 02210
How: Official Website
What/Why: "The Fort Point Arts Community Gallery is pleased to announce the next exhibition in the 2014/15 season, Chora, featuring the work of Ariel Freiberg and Filiz Emma Soyak. The show was juried by Andrew Witkin, Gallery Director of Barbara Krakow Gallery.
Freiberg and Soyak re-imagine and visualize what is found between the seen and the peripheral. Dingy corners and scraps of images are excavated for their potential. By layering multiple languages and processes, these non-structured visual moments- otherwise forgotten- are presented to the viewer."
—————–
Say hi:
EMAIL | TWITTER | FACEBOOK | INSTAGRAM | PINTEREST
Welcome back! ~~~ヾ(^∇^)おはよー♪
Hopefully you had a relaxing holiday and are ready for 2015 which is required by law to be far better than 2014.
I promise.
Have a great weekend and go see some art!
Now shoo. ♥