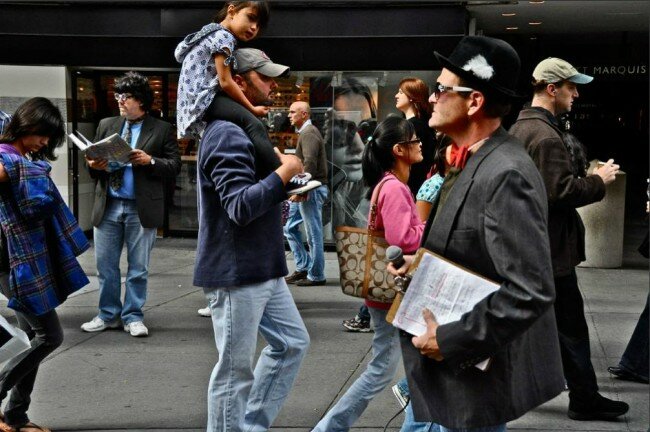 (The photography of Christopher Chadbourne)
Less talk, more action.
Figments x Fronds x Freak Shows x Four Questions
———————————
South Boston Open Studios
When: Sunday June 6th, 12-6PM
Where: The Distillery 516 E 2nd St  / King Terminal 570 East 1st Street
How: Official Website
What/Why: "Southie-based artists and craftspeople at The Distillery and King Terminal open their doors once again for the annual Spring Open Studios event on Sunday, June 5th. Visitors can mingle with creative types, tour the unique environments in which various forms of artwork are produced, and make purchases directly from the artists. Dozens of traditional art studios, live/work lofts, creative small businesses, and corridors serving as pop-up galleries will be open to the public, highlighting some of Boston's finest talent. Spring Open Studios is free admission, rain or shine, noon – 6pm. Get here by public transportation via the Red Line to Broadway and the #9 bus. Locations are within a few blocks from each other, and signage will clearly mark the path connecting the two. Ample street parking surrounds both properties, and there are plenty of places to secure bicycles. A detailed list of participants, directions, and contact info can be found at: http://www.distilleryboston.com/"
————————–
Figment Boston 2011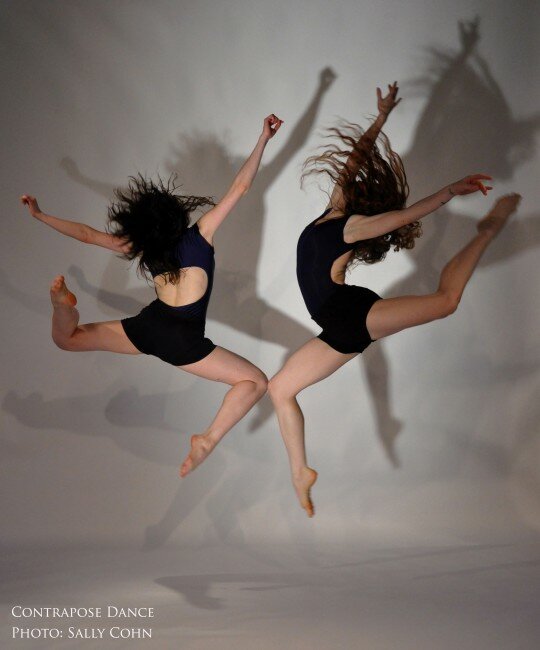 When: Saturday, June 4 — 11AM – 7PM, Sunday, June 5 — 11AM – 6PM
Where: Rose Kennedy Greenway, Boston, MA
How: Official Website
What/Why: "FIGMENT demonstrates what the arts can be: participatory, bursting with creativity and completely free, born from the desire to share imagination and invention between artists and the public.FIGMENT is a grassroots effort, organized and run entirely by volunteers as a gift to our cities because we believe in the aspirations and mission of FIGMENT. "
—————————————-
Tinbergen's 4 Questions
When: June 4th-18th, 2011
Opening Reception: Saturday June 4th 6pm-11pm
Closing Reception: Saturday June 18th- 1-6pm
Where: Cavity.Lab, 100 Condor Street, East Boston, MA
How: Official Website
What/Why: "Cavity.Lab Presents: Tinbergen's 4 Questions[a multimedia art exhibition] a comment on the study of life by life. Animals Welcome! 50% of donations to the Animal Rescue League of Boston! Featured Artist: Alexa Guariglia, Catalina Viejo, Joshua Durant, Liz Lemon, Percy Fortini-Wright, Katie Brockway, Phil Musen, OKTO with Pet Portraits by Carrianne Ouellette"
————————–
Flash Forward Festival
(The photography of Christopher Chadbourne)
When: Fairmont Battery Wharf, Three Battery Wharf , Boston, Massachusetts , United States
Where: June 2nd-5th, 2011
How: Official Website
What/Why: "Taking place across four days, this satellite festival is aimed at both professional art makers and members of the general public with an interest in contemporary photography.Hosted at Fairmont Battery Wharf, Boston, the Flash Forward Festival concept is unique among North American visual arts events. Through a carefully developed program of lectures, panel discussions, exhibitions and receptions, festival participants will make connections with important industry personalities, gallerists, content developers and potential patrons, all while gaining insight into the state of the contemporary art scene. Whether you are an emerging or established photographer, an arts-based media professional — or just a lover of photography — this festival experience is for you."
————————————
New and recent work by 13 Massachusetts Cultural Council 2010 Award Recipients in Painting and Drawing

(Traps with Seaweed, Evelyn Rydz)
When: On view now through July 31, 2011
Where: Tufts University Art Gallery at the Aidekman Arts Center, 40R Talbot Avenue, Medford, MA 02155
How: Official Website
What/Why: "MCC's Artist Fellowships recognize exceptional work by Massachusetts artists across a range of disciplines. These highly competitive awards provide artists crucial validation among their peers and the public. They catalyze artistic advancement and pave the way for creative innovation of enduring cultural value."

————————–
Anni Albers & Kate Shepherd: Puzzle

(Cracks, Central Park Ground, Kate Shepherd)

When: on view through June 7th, 2011 (last weekend!)
Where: Barbara Krakow Gallery, 10 Newbury Street, Boston, Massachusetts 02116
How: Official Website
What/Why: "This show features the late-life screen prints of Anni Albers, one of the most influential textile artists of the 20th century. Juxtaposed with her vibrant op-art prints are striking, minimalist works by contemporary installation and mixed-media artist Kate Shepherd."
————————————————–
Palpable Mass : Elif Soyer
When: On view now through June 26th, 2011
Where: Kingston Gallery, 450 Harrison Ave. #43 Boston, MA 02118
How: Official Website
What/Why: A solo exhibition featuring artwork by Elif Soyer.
————————–
Place
When: On view now through June 26th, 2011
Where: NKG 450 Harrison Avenue #61, Boston MA 02118
How: Official Website
What/Why: "NKG presents a June 2011 exhibition titled PLACE. This show includes the works of four active Massachusetts artists: Prilla Smith-Brackett, , Shay Culligan, Ruth Feldman, and Dorothea VanCamp. Their work conceptually examines the meaning of the tangible, inconstant or nonconcrete nature of Place. With elements of painting, drawing, and printmaking in play, these artists explore the qualities that the word Place can embody, from the metaphorical, to the concrete, you will not be disappointed by experiencing their visions. This exhibition is available June 3 – 26, 2011 with opening reception June 3, 5 – 8 PM."
————————–
Museum in the Making: International Life Cast Museum
("Dali's Skull", Joseph Canger)

When: June 2, 2011 — June 12, 2011
Where: International Life Cast Museum, 119 Braintree Street, Allston, MA 02134
How: Official Website
What/Why: "The Museum is dedicated to bringing visitors face to face with the wonder of history and the thrill of celebrity by providing a significant collection of life casts to foster knowledge, understanding, and appreciation of mankind's place in time and history. Life casts are molds of the actual subjects not sculptures. The life casts appearing at the museum range from prominent historical figures such as Abraham Lincoln and William Shakespeare to Hollywood elite Marlon Brando and Angelina Jolie. Come experience these famous "features" up close June 2 – 12 at the "Museum in the Making" show. "
————————–
When: On view now through June 20th, 2011
Where: Galatea Fine Arts, 460B Harrison Ave., #B-6, Boston, MA 02118
How: Official Website
What/Why: "My Paintings stand without verbal explanation and speak only in visual terms.  People respond to relationships of color, form and scale, and through this language find some inchoate echo of their nature as human beings. They find their own stories in the paint."  Ms. Glick juxtaposes unexpected color, or sometimes incorporates subtle invariable tones to create lush surfaces.  Inevitably, the color is hijacked by this juxtaposition, which morphs into vibrations of tricky combinations.  This is accompanied by deep textural surfaces and formidable compositions."
————————–
Michael Wetzel

:

Sunny Today
(Horse Club)
When: On view June 3rd-July 8th, 2011
Opening Reception: Friday, June 3rd, 6pm – 8pm
Where: LaMontagne Gallery, 555 East 2nd Street, South Boston, MA, 02127
How: Official Website
What/Why: LaMontagne Gallery is pleased to present Sunny Today, an exhibition of new paintings by Michael Wetzel. On the occasion of this exhibit, Joseph R. Wolin has provided an accompanying text entitled "Country Clubbing," excerpted below as introduction for Sunny Today.
Yacht club, horse club, hunting club, night club—the names conjure a chummy world of wealth and privilege, luxury and sophistication. It is a world evoked by Michael Wetzel's new paintings and works on paper, which quite literally picture moveable feasts, a stock cast of objects that reenact a succession of gustatory still lifes. Wetzel depicts tables groaning with bounty: plattered lobsters, fleshy shrimp cocktails, crustless sandwich triangles, hams glazed with cherry-studded pineapple slices, and, most frequently, pyramidal towers of stacked champagne glasses, filled to overflowing. The settings of these still lifes suggest the variety of swank locales invoked by their titles, each individuated by carefully coordinated accessories and ambience. The black décor of Night Club, for example, accented with colored stripes, patterned vines, and rococo C-curves, intimates a smoky glamour. The wan foliage of the wall treatment in Bamboo Club perfumes the scene with the faintest whiff of the exotic Orient.  And the spiky fronds that jut in from the left-hand side of The Palms unmistakably indicate the sort of hotel ballroom that features the potted plants and hosts elaborate affairs (one can almost hear the staidly jazzy strains of the orchestra playing in the background)"
————————–
The Hive at Mobius
When: Saturday June 4th, 2011 4:00PM-11:00PM
Where: Mobius, 725 Harrison Avenue, Suite One, Boston MA 02118
How: Official Website
What/Why: SWARM! will unveil The Hive at Mobius, a multi-sensory, multi-media experience that will invite the audience to engage, to interact, and to play.
Schedule (times may vary slightly):
4 -4:30pm Max Lord and Liz Roncka
4:40-5:20pm Jane Wang and Nathan Andary
5:40-6:20pm Frisoli
6:40-7:20pm Golgi Apparatus
7:40-8:20pm Clever Girl
8:40-9:20pm Liz Roncka and Jason Sanford
9:40-10:20pm Encanti Ben Cantil
10:20-11pm Aurelio Ramos
In between set-ups: Aurelio Ramos
————————–
Jennifer Day : "Wood to Wave "

(Canopy, prior work of Jennifer Day)
When: On view now through June 25th, 2011
Where: Bromfield Gallery, 450 Harrison Avenue, Boston, MA 02118
How: Official Website
What/Why: "Jennifer Day explores natural phenomena in monochromatic grays. Enter through a wrap-around, 64-panel installation of forest into water themes beyond. Experience the drama of the organic, through light, shadow, and the undulation of surface in this exhibition of new paintings."

————————–
32nd Annual Cambridge River Festival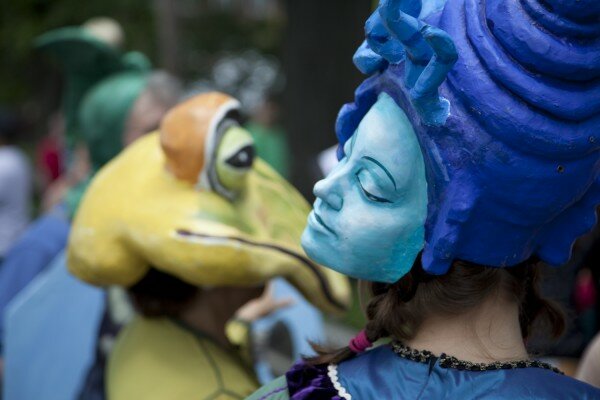 When: Saturday, June 4, 2011, 12:00 Noon – 6:00 p.m
Where: Charles River, Memorial Drive and J.F.Kennedy , Cambridge, MA
How: Official Website
What/Why: "Join us for this one-day celebration of the arts, attracting 200,000 annually. This FREE event along the banks of the Charles River features jazz, folk, roots and world music performances, dance, art demonstrations, family art-making activities and over 100 specialty food purveyors and craftspeople!"
————————–
Cheers!
(Night Club, the work of Michael Wetzel currently on view at La Montagne Gallery)