I wish lunar tides would stop ruining things.
This week? Done.
Let's wrap it up!
Kazuo Kadonaga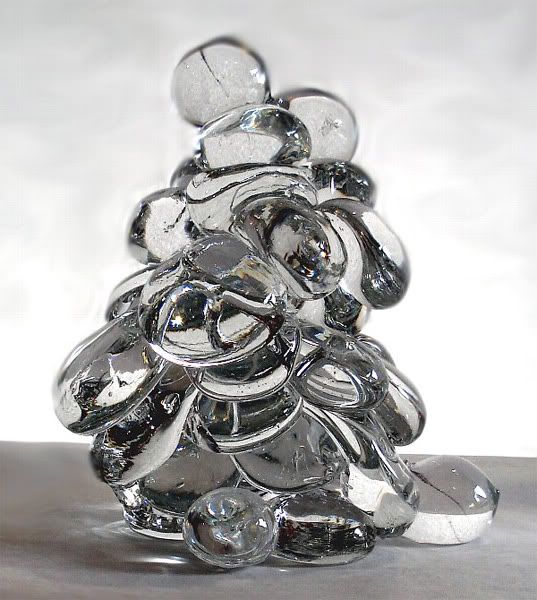 When:March 4th-April 30th, 2011
Where:Walker Contemporary, 450 Harrison Ave, Boston, MA
How: Official Website
What/Why:
" Throughout my career as an artist I have been more interested in exploring the inherent qualities of raw materials found in everyday life and developing systems that transform these materials into new forms naturally rather than self-consciously creating beautiful "art" objects.
In my works in glass, I wanted to unleash the inherent characteristics and enable forms to take shape freely without any preconceived notions of art."
———————-
MIT Museum Free Second Friday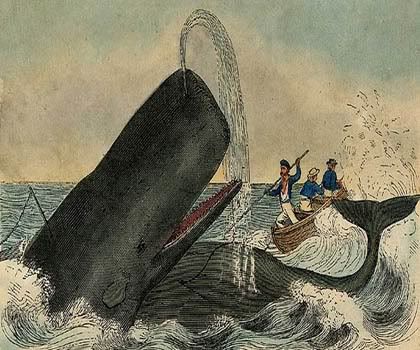 When:Friday March 11th, 2011 5:00PM
Where: MIT Museum, 265 Massachusetts Ave, Cambridge, MA
How: Official Website
What/Why:" Jump-start your weekend at the MIT Museum during its free Second Friday Event.  This month come 'sea' the MIT Museum in a new way!  Celebrate the 75th anniversary of the MIT Nautical Association and take a maritime tour of the Museum's new MIT 150 exhibition.  The evening's program will feature on-gallery conversations with Kurt Hasselbalch, Curator of the Hart Nautical Collections, and demonstrations of ocean science and engineering by the MIT Sea Grant AUV Lab and MIT's Department of Earth, Atmospheric and Planetary Sciences."
————————
Sense
(Slick Rick, previous work by Katro Storm)
When: On view now through April 3rd, 2011
Opening Reception: Friday March 11th, 2011 7:00-11:00PM
Where: LOT F Gallery, 145 Pearl Street #4, Boston, MA 02110
How: Official Website
What/Why:"The works of Jeff Henriquez, Katro Storm, Kwest and Britt Kuechenmeister. Some really great works from some great artists. All have made their presence in the Boston Arts Community, but new to lot F gallery. Come and enjoy great works and great people. DJ El Amado will be spinning. And refreshments will be provided."
—————————————-
Barbara Poole : Hand-Felted Art-to-Wear Pop-Up Store
When: On view now through March 19th
Where: Bromfield Gallery, 450 Harrison Ave, Boston, MA
How: Official Website
What/Why: "I use wool felt because of its plastic and historic ties to the body and its metaphorical similarities and connections to skin. Historically, felt has provided insulation from the natural elements.
All my work is one of kind. The pieces may begin as the same shape and size, but I approach each piece as a unique work of art; even a simple scarf will possess its own vision.
My background as a painter allows me to create work within the formal language of painting, paying attention to form, color and light. I create garments to adorn the wearer.
My clothing and accessories embodies the Bohemian lifestyle. I think of my work as BoHo Chic.
The inspiration for my work comes from a number of sources: the four elements—earth, air, fire and water—are a constant underlying theme in all my work, whether through color texture or form. I overlay the basic themes with an urban edge and I add rock and roll and jazz improvisation"
——————————
Over the Wall
(Still of Pink, Stephen St. Francis Decky)
When: March 14th-March 28th, 2011
Opening Reception: Monday March 14th, 2011 6:00-8:00PM
Where: Fourth Wall Project, 132 Brookline Ave, Boston, MA
How: Official Website
What/Why:" Boston, MA—Fourth Wall Project is pleased to announce Over the Wall, a group exhibition of new video work from the School of the Museum of Fine Arts, Boston (SMFA).  The exhibiting artists of the Advanced Digital Imaging for Video and Installation course include Fred Ata, Jessica Borusky, Stephen St. Francis Decky, Jill Fisher, Helena Hsieh, Amanda Ingram, Jee Min Kim, Sydney Kinchen, Kimberly Ruth, Victoria Shen, Sam Shultz, Gabriel Sweet, Cindy Tsai, Ali White, Chun-Ya Yang.  Along with SMFA faculty Mary Ellen Strom and video lab director James Dingle, this group of contemporary artists requests your presence and participation in the showing of their new work.
All under one roof, the artists of Over the Wall take hard and sometimes humorous looks at immigration, diasporic fantasies, skateboard lessons, personal surfing stations, ethnic ambiguity explored through music videos, the humans relationship to nature and the construction of theatrical genres.  You are invited to climb over and break through the wall with us to reach beyond. "
—————————
One Shot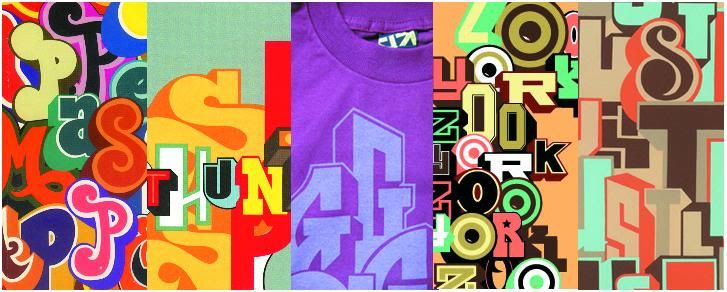 When: March 11th-March 18th, 2011
Opening Reception: March 11th, 7:00-10:00PM
Where: Fourth Wall Project, 132 Brookline Ave, Boston, MA
How: Official Website
What/Why:" Bodega and Fourth Wall Project are pleased to announce One Shot – a weeklong pop up shop of products by Greg Lamarche.
For a limited time only, out of print t-shirts, prints, posters, skate decks, magazines, drawings and books by Greg Lamarche will be sold exclusively at One Shot, hosted by Fourth Wall Project. This is a unique opportunity to procure some extremely rare items.Featuring over a dozen different T-shirts from collaborative projects with The Seventh Letter, Quicksilver, Slag and ZooYork amongst others, these products are from the artist's private collection with only one or two of each item available.One Shot will also release limited edition t-shirt collaboration between Greg Lamarche and Bodega. The pop up shop will also include a small photo show of Boston graffiti from the early 90's as well as a site-specific wall painting and more.Make sure not to miss this because the window is small and supplies are extremely limited."
————————————————————
Mark Bradford
(Value 47)
When: On view through March 13th, 2011 (final weekend!)
Where: ICA, 100 Northern Avenue, Boston, MA
How: Official Website
What/Why:" Through his collaged paintings, sculptures, videos, and installations, Mark Bradford explores issues of class, race, and gender in American urban society. An archeologist of his own environment, Los Angeles, Bradford uses found materials—peeling movie posters, hand-lettered "FOR SALE" signs, endpapers used to perm black hair, salvaged plywood—which he layers, embellishes, erodes, and reconstitutes into abstract compositions.
The first survey exhibition of the artist's work, Mark Bradford includes painting, sculpture, installation, and video from 1997 to 2010, and several new works.Mark Bradford is a touring exhibition organized by the Wexner Center for the Arts, The Ohio State University."
——————————
The Work of Russ Bolt and Joe Trepiccione
(Red Field, Joe Treppiccione)
When: On view now through March 20th, 2011
Where: StoveFactory Gallery, 523 Medford Street, Charlestown, MA
How: Official Website
What/Why:" Featuring photographer Russ Bolt and painter Joe Trepiccione."
————————————
Dr. Sketchy's Anti-Art School Burlesque Life Drawing Session
(Lady Lapin, 11/14/10 session)
When: Sunday March 13th, 2011 2:30-5:30PM
Where: Great Scott, 1222 Commonwealth Ave, Allston, MA
How: Official Website
Cost: $8
What/Why: "Our model is the incomparable Ms. Savannah Sly…she's got some amazing stories to tell and she looks great playing ukulele…we're looking forward to hosting her.
Dr. Sketchy is the life drawing session you dreamed of in your deviously creative art school head. Hot models with crazy costumes, sometimes genderbending antics, poses that keep your interest for hours, nice folks around you, drinks, and it's cheap. The models talk and keep you entertained, there's good music, you could win prizes for good and bad art! You don't have to be a good artist, or someone who draws everyday. Dr. Sketchy is a great place to start back up with your practice, or to try to pick up a new creative outlet.
We start with short poses to get you warmed up and then move on to longer and longer poses, but that's about where the traditional life drawing session stops… "
————————————-
Hyper Sleep
When: On view until March 11th, 2011(aka last night to see!)
Where: Frame 301, Montserrat College of Art, 301 Cabot Street, Beverly, MA
How: Official Website
What/Why: "Corey Corcoran's installation HYPERSLEEP reveals a mysterious human figure stratified with turf, peat, and moss. The 3D site-specific installation, engulfs Frame 301 at Monsterrat College of Art with heaps of biomass, growth, and decay as a terrarium through creation. It addresses the artist's continuous ideas concerning the persistence of life, fluidity of time, and the simple strangeness of nature."
—————————————
Grab your 'brellies and your finest wellies and have a great weekend! ♥