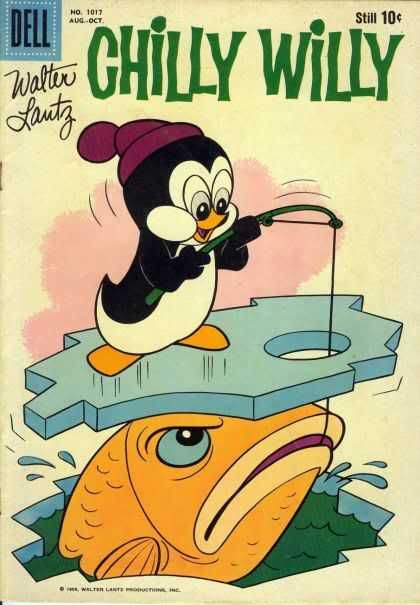 The first weekend in December! Time to rub noses like the eskimoses, put a dollop of CREAM on your hot chocolate and wear flap hats outside the privacy of your own home, maybe.
In addition to the great art happenings, there are tons of holiday markets this weekend to help you find something local, handmade, and unique for your loved ones.  Your dad has enough ties, trust me.
Fever Vs. Paint Pens In Purses!
When: December 4th, 10:00PM-Sunday 2:00AM
Where: Good Life Boston, 28 Kingston Street Boston, MA
How: Official Website
What/Why:" Your favorite Fever DJs combine forces with the stylish Ladies of Paint Pens in Purses!Join DJs Frank White, Mister Jason and the Flavorheard crew for two floors of hip hop, latin grooves, disco and reggae.
Plus, Paint Pens in Purses, Boston's all-female urban collective, is ready to release their first book to the public. This book is a visually stimulating collection of artwork and interviews with some of New England's top female artists. Paint Pens in Purses has been a notable force in Boston urban art community and has been throwing art shows and live painting events around the city for over two years.
Author, Mykim Dang, and the group's Founder, Shayna Yasuhara have thoughtfully selected photographs, illustrated works and paintings from sixteen artists of the Paint Pens in Purses lineup. With the holidays just around the corner and good karma always in season, come have a drink and pick up a copy of the book for just $20. For more information, or to purchase a copy in advance, please visit paintpensinpurses on myspace "
————————————————
Boriana Kantcheva "Strange Lands"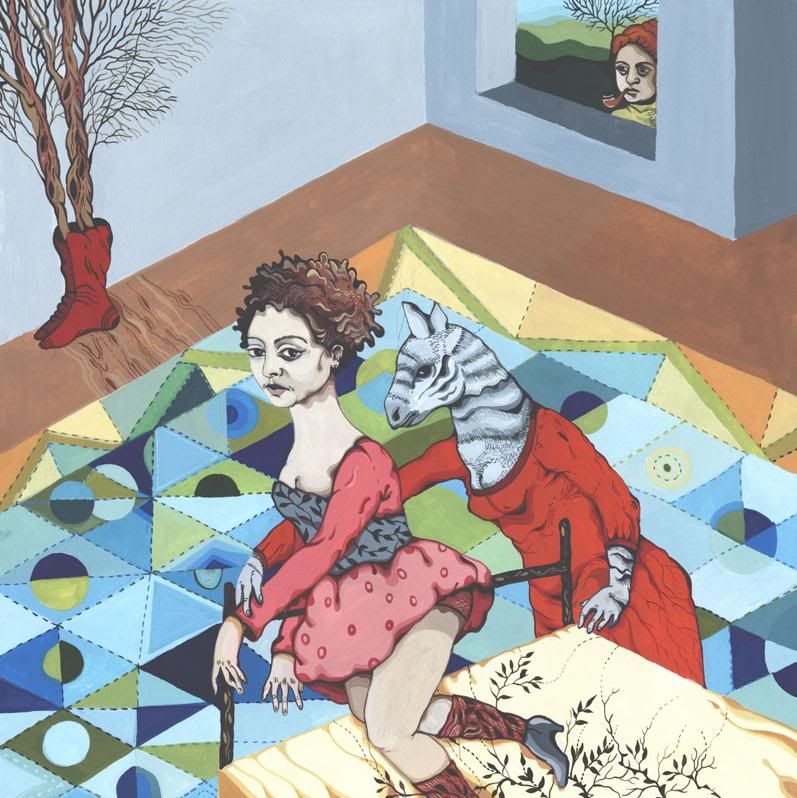 When: On view December 3rd-23rd, 2010
Opening Reception: Friday December 3, 2011, 5:00 – 8:00 P.M.
Where: NK Gallery/ 460A Harrison Ave #17 / Boston, MA 02111
How: Official Website
What/Why: " Boriana Kantcheva's paintings depict a varied cast of characters from birds and animals to hybrid creatures and fictional personages that exist somewhere between reality and imagination.. Inspiration for these creatures and the strange lands they inhabit comes from many diverse sources including mythologies, animation, fairy tales and sci-fi movies. Her work is inhabited by illusive, yet familiar, characters that are appealing or comical – and yet at times perhaps terrifying.
Boriana received her MFA from the School of the Museum of Fine Arts in 2005. She has exhibited extensively in New England, and is also currently a featured snowboard artist in the "SugiPop" exhibition at the Portsmouth Museum of Art in New Hampshire."

——————————
SoWa First Fridays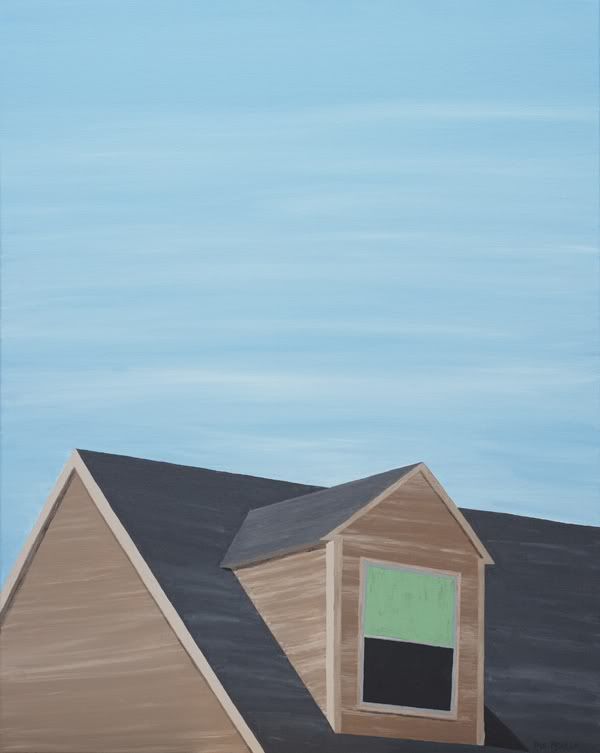 (Dormer with Green Shade, Paul Pedulla)
When: Friday December 3rd, 2010 5:00-9:00PM
Where: 450 Harrison Avenue Boston, MA
How: Official Website
What/Why:" First Fridays are an integral part of the SOWA Artists Guild mission. The aim is to give visitors access to the artists in their element – to offer a different and more personal way to experience art firsthand. By opening their working space to the public, the SOWA Artists Guild hopes to give people an avenue for viewing quality contemporary art that complements yet goes beyond the gallery experience.First Fridays appeal to a wide range of art enthusiasts, from seasoned collectors to first time art buyers to those who have never considered art before. Through its participation in these popular events – and by establishing itself as a presence in the SOWA artistic community – the SOWA Artists Guild strives to make its art and its artists accessible to all, working together to inspire people to appreciate art on a whole new level."
———————————-
"Hide Your Fires" New Art by Michael Hart
When: December 4th, 2010 8:00-11:00PM
Where: Orchard Skateshop 156 Harvard Avenue, Boston, MA
How: Official Website
What/Why:" An exhibition of new work from 2010, at the "extension gallery" in Orchard Skateshop. Opening reception on Saturday, December 4th, 8-11pm."
————————————-
The War and Peace Project Opening Event and Reception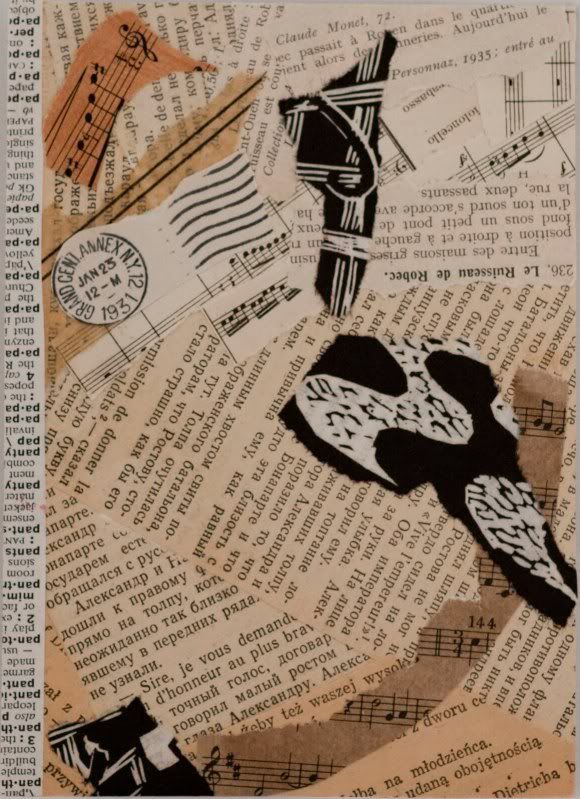 (Collage 257 , Lynn Waskelis)
When: Friday December 3, 2010 6:00 pm
Where: Atlantic Works Gallery/80 Border Street/Boston, MA 02128
How: Official Website
What/Why: Led by artist Laura "Lola" Baltzell and dubbed "Team Tolstoy," a group of artists meets every Friday afternoon in an East Boston studio. They have spent the past 9 months making 7×5 collages from each page of Baltzell's 1970's Russian edition of Tolstoy's "War and Peace."  At the half way point the exhibit will display 300+ collages. It's a journey of artistic discovery, friendship and collaboration – a mash-up of personal bits and random
detritus washed up from the universe of print and life, often with acrylic paint mixed in. You can read about the project in the November/December issue of Artscope Magazine.
————————————————————
Bazaar Bizarre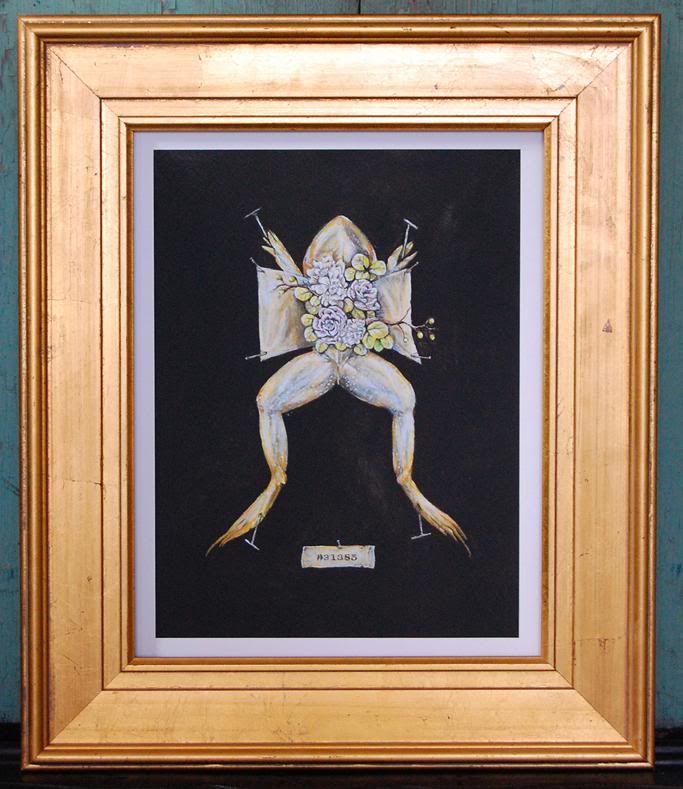 (Birthday by Bark Décor)
When: Sunday December 5th, 12-7:00PM
Where: BCA Cyclorama / 539 Tremont Street Boston
How: Official Website and Vendor List
Cost: $1
What/Why:" Bazaar Bizarre began in 2001 in the Boston-area as a hodge-podge of friends and acquaintances cobbling together their handcrafted DIY wares to sell and staging an offbeat entertainment extravaganza. In 2004 the Bazaar Bizarre spread to Los Angeles and Cleveland and in 2006 Make took us under their wing to include the Bazaar Bizarre as part of the Maker Faire in the San Francisco-area every spring. The Bazaars in Boston, Cleveland, Los Angeles and San Francisco happen every year during peak holiday shopping season in December."
——————————————
SLAM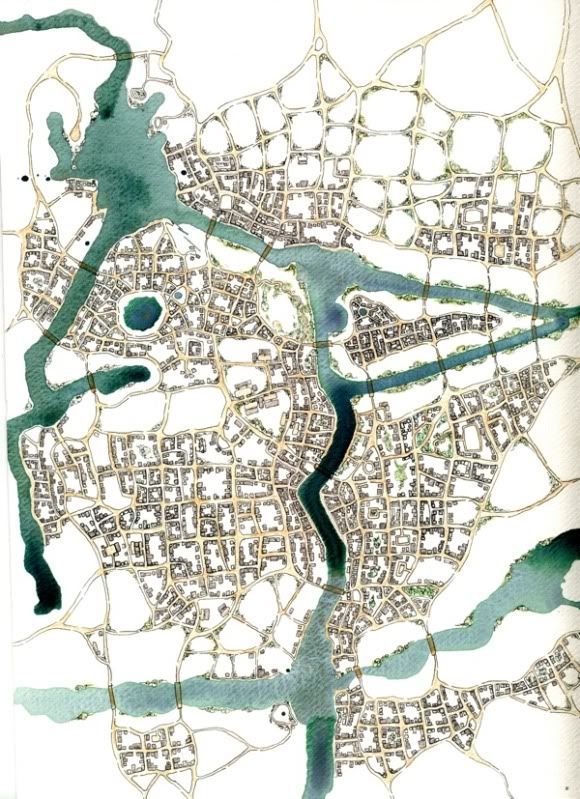 (Green Acres, Emily Garfield)
When: Saturday December 4th, 12:00-4:00PM
Where: The Burren 247 Elm Street, Davis Square Somerville MA 02144
How: Official Website
What/Why: "The Saturday Local Artist Market (SLAM) provides local artists and crafters a place to showcase and sell their work. SLAM features a wide variety of art and crafts including: painting, photography, jewelry, textiles, glass, ceramics, handmade soaps, artisan foods and much more"
—————
JP Holiday Craft Fair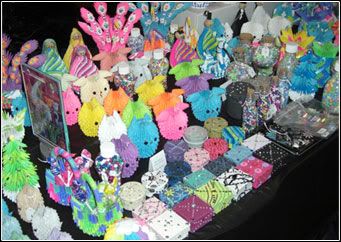 (Google Image Search Result for JP Holiday Craft Fair. Real.)
When: Saturday, December 4th, 2010 5:00 pm
Where: First Church in Jamaica Plain, Unitarian-Universalist/6 Eliot Street/Boston, MA 02130
What/Why: "The annual JP Holiday Fair will be held on Saturday, December 4 from 11 AM to 5 PM at First Church in Jamaica Plain Unitarian-Universalist, 6 Eliot Street.  Over thirty vendors will display and sell a wide variety of locally-made arts and crafts.  Live music will be performed by Boston City Singers at 11 AM and by The Hubcaps in the afternoon.  Great healthy food will be available.  Solve your holiday gift challenges with something unique and beautiful!  You will find what you hoped for at the JP Holiday Fair!"
—————————————-
Fort Point Holiday Sale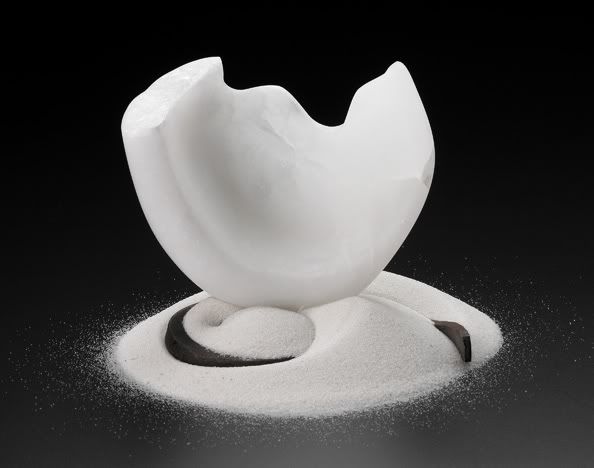 When: December 33rd-5th, 2010
Where: Made in Fort Point / 12 Farnsworth Street/ Boston, MA
How: Official Website
What/Why:"Give local art for the holidays! From Secret Santa to Someone Special, we've got you covered.Thirty artists will be set up for this three-day event, in one convenient location. View the participants list here"
———————————————-
Snow Mall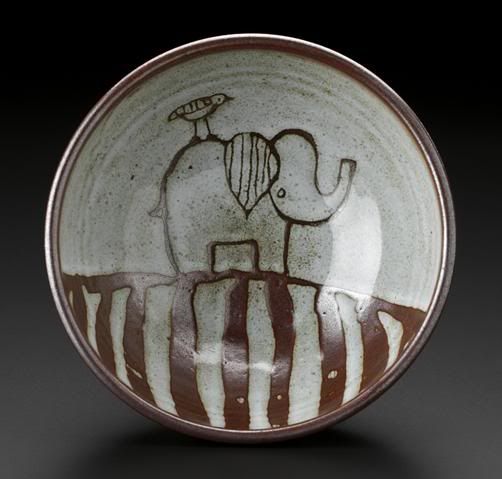 When: December 4th 12:00 pm – 6:00 pm
Where: Arts at the Armory 191 Highland Ave
Somerville,  MA 02143
How:  Official Website
Cost: $2
What/Why:" Take a break from the malls and support local artists and craftspeople at our first annual holiday marketplace— SNOW MALL. Over 35 local vendors will bring you something for everyone on your list— even Fido!"
——————————-
Boston Handmade Holiday Gallery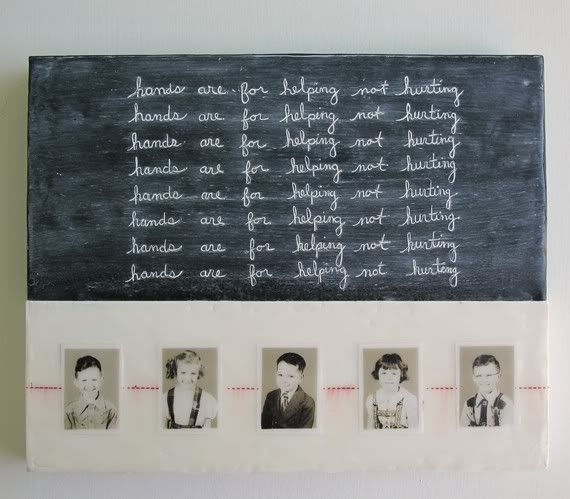 (Hands are for Helping, Bumble Belly Designs)
When: Wednesdays – Sundays 11am to 7pm through December 24th
Where: 505 Washington Street
(between West St. & Temple Pl.)
How: Official Website
What/Why:" Make 2010 the season of handmade with gifts created by more than 20 local artists, artisans, & craftspeople at 505 Washington Street, in the heart of Downtown Crossing Boston, between West and Temple."
—————————
Holiday Art Fair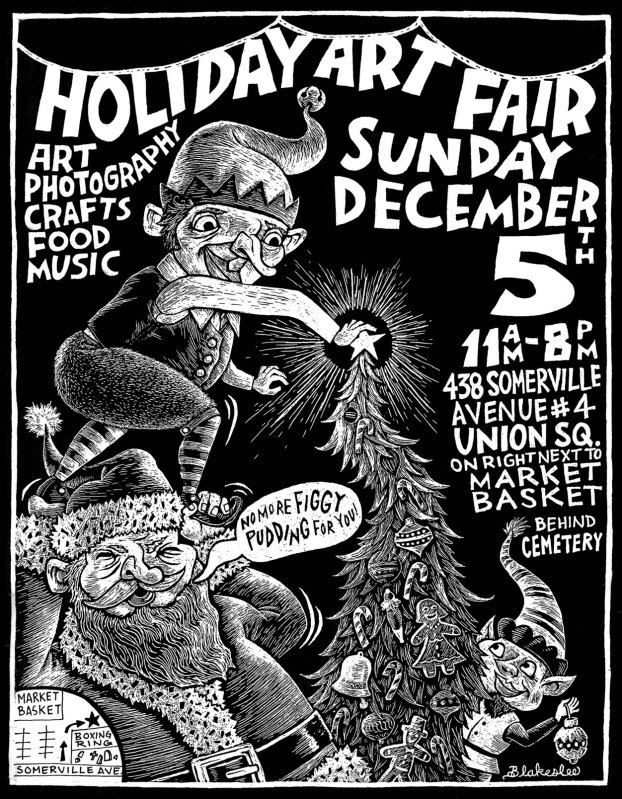 When: December 5th 11:00AM-8:00PM
Where: 438 Somerville Avenue #4 Union Sq
What/Why:" A one day event, The Holiday Art Fair is a third annual art fair hosted by Audrey Ryan. Showcasing local talent, all goods are for sale, encouraging the public and loved ones to give the gift of art for the holidays. Rifrákt will be showing alongside many other local talents, both visual, culinary, and musical.
The somerville lofts are located in Union Square next to the Market Basket, with the entrance behind the cemetary. Come by between 11am and 8pm for art, music, food. Complimentary coffee and wine will be served."
————————-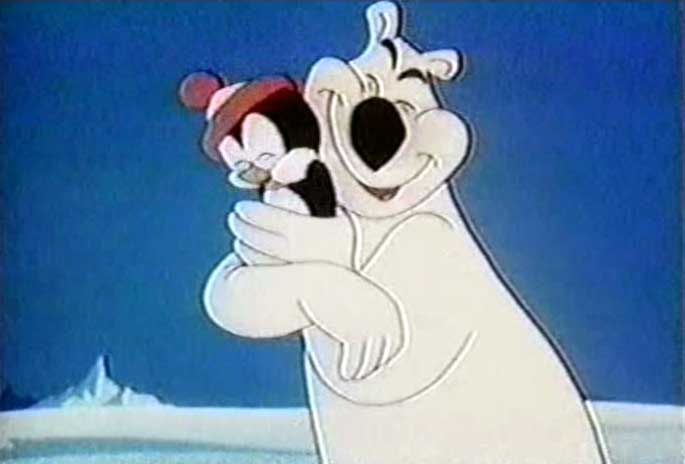 Have fun, stay warm. ♥