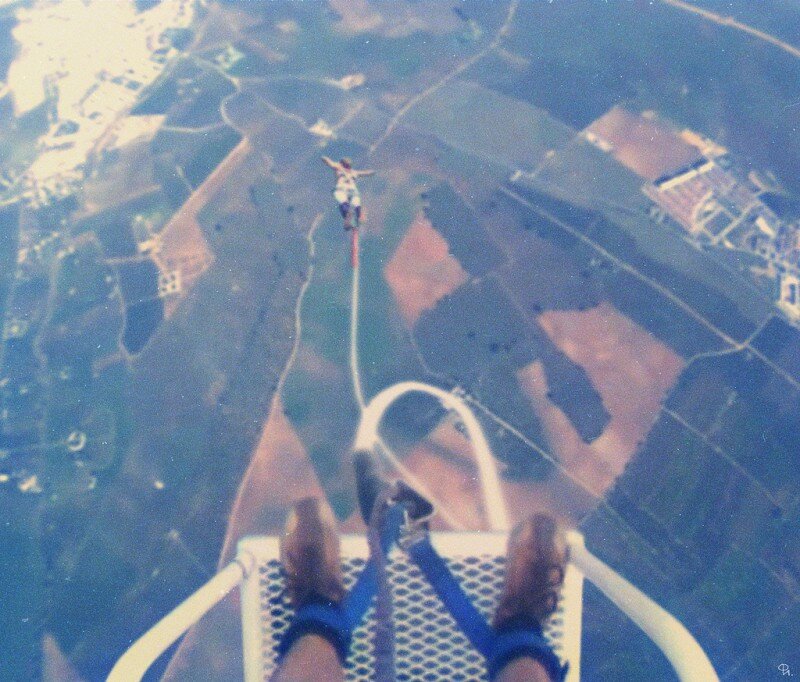 if you jump, i'll jump x infinite progression x being human x another world 
———————————-
Barry McGee
(installations from Barry McGee's exhibition at Berkeley Art Museum)
When: On view through September 2nd, 2013
Where: ICA Boston, 100 Northern Ave  Boston, MA 02210
How: Official Website
What/Why:"Barry McGee began exhibiting his art in the late 1980s, not in a museum or gallery, but on his home streets of San Francisco. At that time the city was reeling from a lackluster economy and the scourge of the AIDS crisis, and citizens often took to the streets in protest and to raise awareness of societal woes. Inspired by this activism and the more politicized forms of protest graffiti and signage perpetrated by politically minded groups, as well as a tight-knit community of fellow taggers and the burgeoning hardcore music scene in San Francisco.
McGee developed as a graffiti artist, often under the tag name "Twist." Deploying a visual vocabulary that borrows elements from graffiti, comics, hobo art, sign painting, and other sources, McGee's imagery simultaneously celebrates and critiques his diverse Mission District neighborhood. He has long viewed the city a vital site for art and activism, but his more recent work brings the urban condition into art spaces with installed environments that express the anarchic vitality of inner-city street life.
McGee's gallery-based art explores the contradiction central to his daily life—reconciling graffiti with an artistic practice—but also addresses the question that the avant-garde has historically asked: How might art and life be reconciled? At once humorous, political, and difficult (especially for those who see private property as an inalienable right), his art underscores the complexities of life in early twenty-first-century America, a country in the midst of wars, a financial crisis, unemployment, class stratification, and the ever-cheerful exhortation to keep consuming. Unwilling to simply reflect existing conditions, McGee's work proposes an alternate reality of political provocation, cooperative survival, and creative exuberance."
———————
Perceptron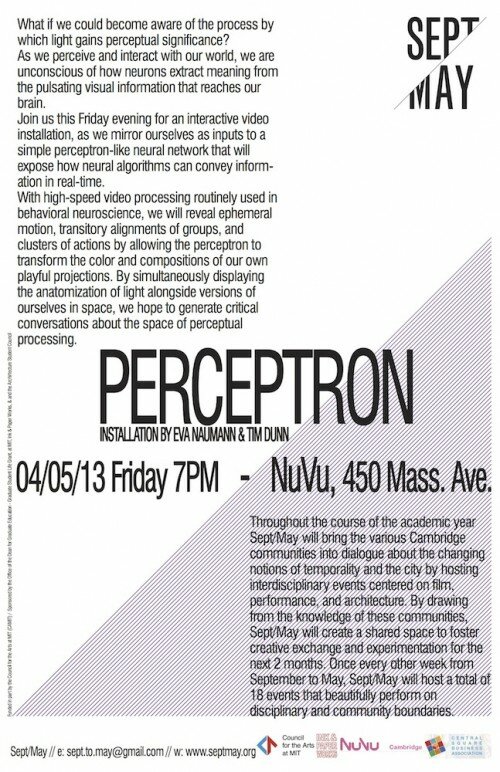 When: Friday April 5th, 7-9PM
Where: NuVu, located at 450 Massachusetts Avenue – 2nd floor
How: Official Website
What/Why: "Please join us this Friday evening from 7-9pm for "Perceptron", an installation by Eva Naumann and Tim Dunn at NuVu, located at 450 Massachusetts Avenue – 2nd floor. 
What if we could become aware of the process by which light gains perceptual significance? As we perceive and interact with our world, we are unconscious of how neurons extract meaning from the pulsating visual information that reaches our brain.
Join us this Friday evening for an interactive video installation, as we mirror ourselves as inputs to a simple perceptron-like neural network that will expose how neural algorithms can convey information in real-time.
With high-speed video processing routinely used in behavioral neuroscience, we will reveal ephemeral motion, transitory alignments of groups, and clusters of actions by allowing the perceptron to transform the color and compositions of our own playful projections. By simultaneously displaying the anatomization of light alongside versions of ourselves in space, we hope to generate critical conversations about the space of perceptual processing.
——————-
Aithan Shapira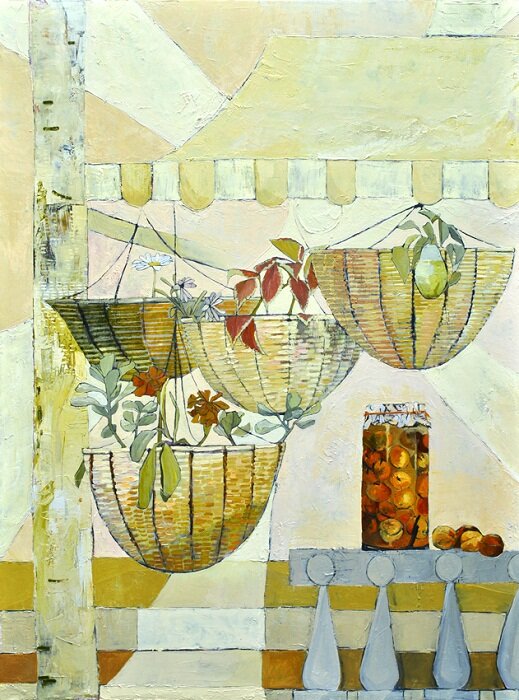 When: On view through April 27th, 2013
Opening Reception: Friday April 5th, 5:30-7:30PM
Where: Soprafina Gallery, 55 Thayer Street, Boston, MA  02118
How: Official Website
What/Why:  "We are pleased to announce a solo exhibition of paintings and works on paper by Aithan Shapira"
————–
MLYLT Performance Night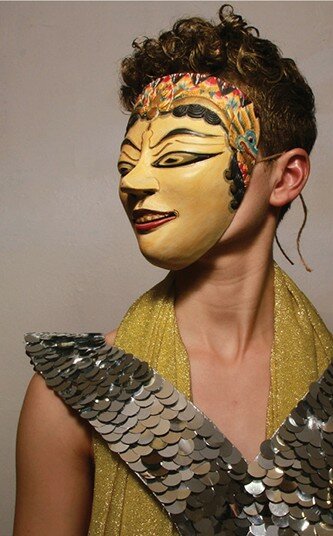 When: Friday April 5th, 7:00PM
Where: Mills Gallery, Boston Center for the Arts, 539 Tremont Street, Boston, MA 02116
How: Official Website
What/Why: "Zavé Martohardjono:
"I hope you can join me for what will be a great night of performance this Friday, April 5th at 7pm at Mills Gallery at Boston Center for the Arts. I'll be presentingbrother honeyqueen's dance of darkness–a both shimmery and melodramatic new work I'm very excited about–alongside two performances by Rico Reyes."
Rico J. Reyes:
"I will be doing a game show/dance school performance at Boston Center for the Arts along with the fantastic performance artist, Zavé Martohardjono. Come out and boogie!"Dance Jeopardy and Barrionics"
More information here.
—————————
Being Human

(Sharp Intrusion NB10, Shari Weschler Rubeck)
When: On view through April 28th, 2013
Opening Reception: Saturday April 6th, 6-9PM
Where: Hallway Gallery, 66a South Street, Jamaica Plain, MA, 02130
How: Official Website
What/Why: "Being Human features several of my series, such as EGOs, Tuned In and Circus Freaks, all of which deal with the many facets of humanness.  New Beginning, the most prominent series in the show correlates to the future direction of 'Us'.  We are transforming – merging biology and technology.    Though, I imagine a divide, where some reach back to the animal and organic workings of the world." – Shari
Shari Weschler Rubeck has had many solo exhibitions in the New England and New York area over the years, most recently at Gallery K in Nantucket, Colo Colo Gallery in New Bedford, RI and Gallery Z in Providence. She has also participated in various group shows over the years.
We are excited to be exhibiting a wide range of her works at The Hallway this month. For more information, visit the gallery or contact us by email or phone."
——
Molly Segal – If You Jump, I'll Jump
(No Take-Backs)
When: On view through April 21st, 2013
Opening Reception: Friday April 5th, 5:30-8:30 pm
Where: Laconia Gallery, 433 Harrison Avenue, Boston, MA
How: Official Website
What/Why: "Molly Segal's paintings explore the psychological ambiguities of interactions between young women as they navigate a sometimes dangerous world. 
In her MFA thesis exhibition, "If You Jump, I'll Jump" at Laconia Gallery in Boston, Segal uses her personal experiences growing up as a starting point to investigate friendship, intimacy, desire, fear and recklessness."
—————————
From the City to the World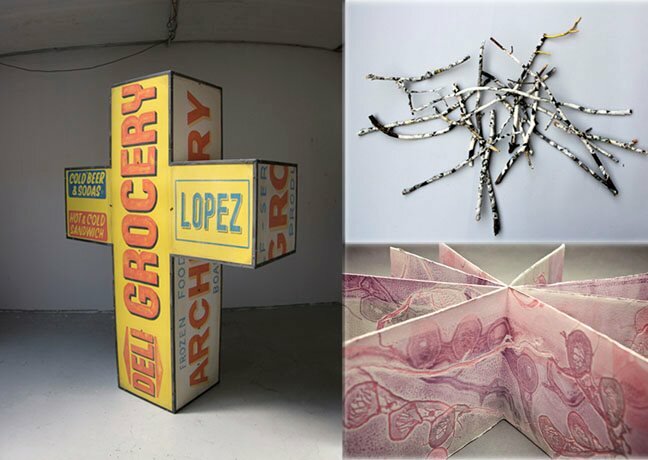 When: On view through May 10th, 2013
Opening Reception: Friday April 5th, 6-8PM
Where: New Art Center, 61 Washington Park, Newtonville, MA
How: Official Website
What/Why: "FROM THE CITY TO THE WORLD is an exhibit investigating city life; how urban spaces are used or neglected, how people's histories are preserved or plundered, how new comers are welcomed or shunned. The gallery contains art by BR1, Kevin Cyr, Diane Pontius, and Gabriel Specter, and two exhibit events feature work by numerous writers and video makers. These established and emerging artists examine city life at street level.
The gallery and online exhibition is Pontius' curatorial début. "I live in the City ofCambridge, and much of my art is about my urban environment, so I'm thrilled by the opportunity to present other artists who share my passion for city life," said the first-time curator, whose photographs will also be on display.
CRISTINA HAJOSY AND WEN-HAO TIEN is an exhibit that combines Cristina Hajosy's experimental book and mixed media art with Wen-hao Tien's contemporary Chinese calligraphy."
—————————
Artrageous!27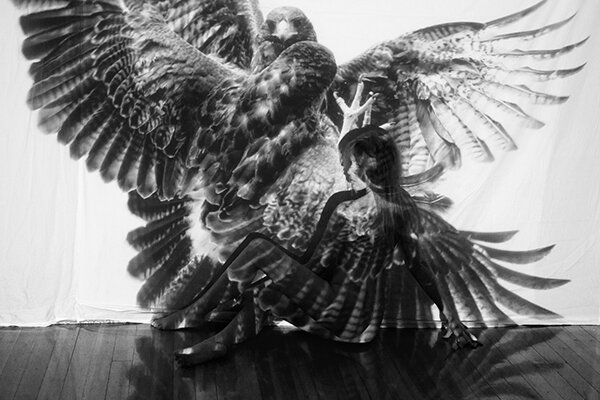 (Fight or Flight (or the Reciprocity of Surrender), Erin McNeill) 
When: Saturday April 6th, 6-11PM
Where: 300 Jubilee Drive, Peabody, MA
Cost: Ticket information here.
How: Official Website
What/Why: "Artrageous! is THE signature spring event on the North Shore! The annual auction supports much-needed student scholarship! Guests will have the chance to see students create on-site artwork at several Art-In-The-Moment stations and experience a taste of Where Creativity Works at Montserrat College of Art! The night is going to be one big party with live music by the amazing Machine 475. The event will feature more than 200 paintings, prints, photographs, illustrations, sculpture, jewelry, giftware, trips & more — donated by Montserrat alumni, faculty, staff, students and established & emerging artists from across the nation."
—————————
Qing Song – Cigarette Girls
(Twin Sisters(detail))
When: On view April 11th-28th, 2013
Opening Reception: Thursday April 11th, 5:30-8:30PM
Where: Tufts University Art Gallery, 40 Talbot Avenue, Medford, Massachusetts 02155
How: Official Website
What/Why: ""Cigarette Girls" is a series of oil paintings based on the 1930-1940s Chinese advertisement posters in Shanghai. 
By re-modeling the female figures and re-painting the advertisements, Qing explores the contributions of these poster artists, whose work has been largely excluded from the world of fine art. These paintings also reflect on the first generation of modern, urban, professional women in China, and the societal and familial pressures they encountered, as well as Qing's own identity as a young female painter."
—————————
Second Language

(Errancy)
When: On view through April 30th, 2013
Opening Reception: Thursday, April 11th 4:30pm-5:30pm
Where: Smith College, Oresman Gallery, 10 Elm St, Northampton, Massachusetts 01063
How: Official Website
What/Why: ""Second Language" is a solo exhibition of Boston-based artist and Smith College alumna Ariel Freiberg. Freiberg's artworks use mimetics to explore the tension between sexuality in the external world and internal human narratives."
—————————
MFA Thesis Exhibition
(Wedding Dress, Laura Beth Reese)
When: On view through April 12th, 2013
Opening Reception: Saturday April 6th, 6-8PM
Where: Fourth Wall Gallery, 132 Brookline Ave, Boston, MA 02215
How: Official Website
What/Why: "Tufts University and the School of the Museum of Fine Arts, Boston present works by Master of Fine Arts candidates, Laura Fischman, Jasmine Higbee and Laura Beth Reese, in an MFA Thesis Exhibition at Fourth Wall Project.  This exhibition will be on view from April 3-12, 12-6pm with an opening reception and artist talks on April 6 from 5-8pm.
Using a variety of mediums, these three artists each confront the space in which we live and what it means to be human within our current landscape, each offering a unique perspective and point of departure"
—————————
YES.OUI.SI. POP-UP art show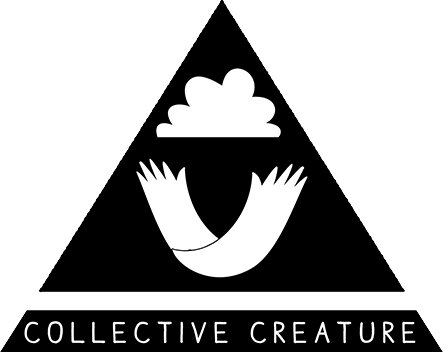 When: Friday April 5th, 6-9PM
Where: Find and Form, 524 Harrison Avenue Boston, MA 02118
How: Official Website
What/Why: "Come join us for an evening of social champagne sipping with a gathering of creative individuals to highlight local artists, skillful work, and crafty know-how."
—————————
Conglamourate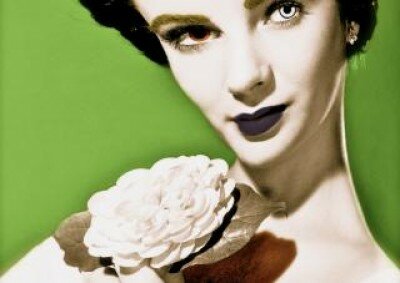 When: On view through April 9th, 2013
Opening Reception: Friday April 5th, 6-8PM
Where: Mobius, 55 Norfolk Street, Cambridge, MA 02139
How: Official Website
What/Why: "A bold collection of digital imagery featuring synthesis of the glamourous image with fragments of various non-glamourous influences.  The work in this exhibition constitutes the honors thesis project of Nick Hayes from Emerson College."
—————————
Exposed!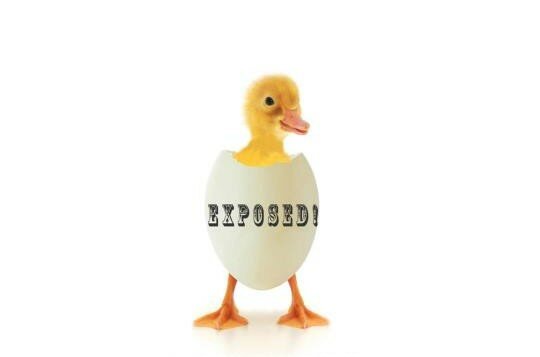 When: Friday April 5th, 7-10PM
Where: Gallery at the Piano Factory, 791 Tremont St, Boston, Massachusetts 02118
How: Official Website
What/Why: "Featuring Artwork By:
Meghan Garven
Liam Carleton
Dan Minicucci
Steve Osemwenkhae
Hair and Makeup Show by: Katie Ciampa (HMUA)
Music by: Balancer"
—————————
Another World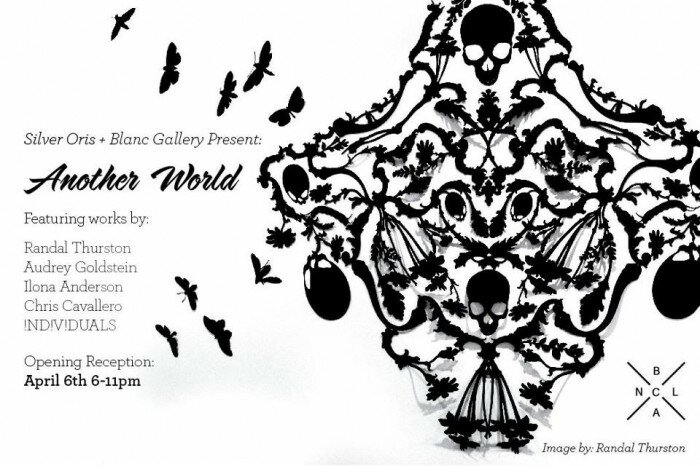 When: On view through April 30th, 2013
Opening Reception: Saturday April 6th, 6-11PM
Where: Blanc Gallery, 110 Brookline Street, Cambridge, Ma
How: Official Website
What/Why: "SILVER ORIS + BLANC GALLERY PRESENT: ANOTHER WORLD
Featuring works by:
Randal Thurston
Audrey Goldstein 
Ilona Anderson
Chris Cavallero 
!ND!V!DUALS Collective
The work in "Another World" as a whole and individually carries a sense of mystery and physical appeal. Each piece questions and pushes the boundaries of stages of mortality, trust, science, impermanence and security through the art of paper cutting, sculpture and found material, drawing, engraving, performance and interactive work, welcoming you to another world. 
Within each piece you will find multiple dimensions to the artist's universe, a world within a world, continuously surprising you and making you wonder. The show will surely leave you inspired and speechless. Sponsored by Sierra Nevada"
—————————
Game On!
(installation by Maria Molteni)
When: On view through June 8th, 2013
Opening Reception: Saturday April 6th, 5-7PM
Where: Medicine Wheel Productions, 110 K Street-2nd Floor, Boston, MA
How: Official Website
What/Why: "Game On! is a group exhibition that both celebrates and investigates how our collective childhood toys and games endure on personal, societal and global levels. Toys and games are instrumental in transmitting a society's culture, social norms and the standards of a society or a civilization to future generations. The show features the work of five artists and one artists collective.
Participating Game On! artists listed in alphabetical order: Leika Akiyama, Tamara Johnson, Lazaro Montano, New Craft Artists in Action, Brian Reardon, and Michelle Saffran."
—————————
Jessica Borusky – The Posture Grid!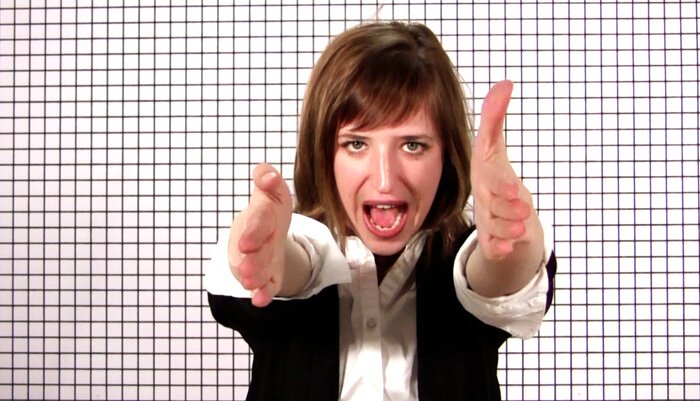 When: On view through April 20th, 2013
Opening Reception: Friday April 5th, 6-8PM
Where: Anthony Greaney, 450 Harrison Avenue, Boston, MA 02118
How: Official Website
What/Why: "This project is an exploration of personal/performed/projected identity through the construction of persona. Using the premise of selling a grid product, The Posture Grid! is a durational performance for video that unpacks advertising language in order to engage how products meant and designed to "help" the body, often reflect ways in which the body has been repeatedly regimented, silenced, and forced into "straight lines" that often do not coincide with lived experience. Through humor, endurance, and duration, The Posture Grid! begins to break down the initial sales-veneer: exposing a figure that cannot return to the sales pitch, and revealing the ways in which no-one can succeed within the grid's rigid lines. "The Posture Grid: If You Stand Straight, You're Accomplished!"
—————————
Betsyann Duval: Infinite Progression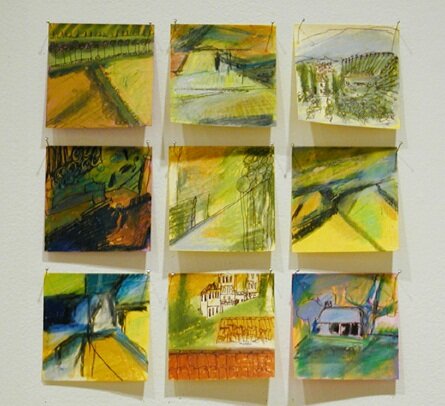 When: On view through April 27th, 2013
Opening Reception: Friday April 5th, 6:00-8:30PM
Where: Bromfield Gallery, 450 Harrison Avenue, Boston, MA 02118
How: Official Website
What/Why: "For the past two years I've been making art on Post-it® notes—sometimes one each day, sometimes many.  Making these notes has become a work-of-art in its own right—a durational performance where individual notes capture a moment in time and where collected notes transform that moment into a continuum. 
I display these notes individually and in groups.  I leave them as gifts. I stick them up in washrooms and museums. I give them to people on the street and I put them in galleries. They are by their nature ephemeral.
People seem to love these colorful little moments, yet when I show them in more formal gallery settings people question their substance or endurance, with questions such as, "is this paper acid free?" "are these archival?".   Although the ephemeral nature of the notes has been integral to this work, I began wondering if I could transform the notes into larger, more concrete forms of art using traditional materials and larger sizes.  By thinking of them not just as progressions in time, but also as progressions in size, theme, or abstraction.
Infinite regression fascinates me, so why not infinite progression?  I decided to give it a try.  I would take some of my Post-it paintings and scale them up. 
Things fall apart, the center cannot hold, 
Mere anarchy is loosed upon the world…*
As I worked to transform my Post-its into increasingly larger paintings I encountered the problem of scale. I found that the images began to fall apart at a specific enlargement point, but would work at larger sizes in whole or in part.  The point of disintegration seemed to be where the eye could not process the entire image as a whole, but would need to move back and forth across or around the image processing segments and then trying to integrate them.   This got me thinking about how we see and process images, the science of sight, and fractals.
I now  take a segment of an image and enlarge it to see if the pattern reintegrates in the more abstracted form, as fractal patterns do.
Conceptually this progression seems to have the same potential as infinite regression if I could project the images off into space.  It's worth exploring."
Also on view..
Laurie Alpert: Milori Blue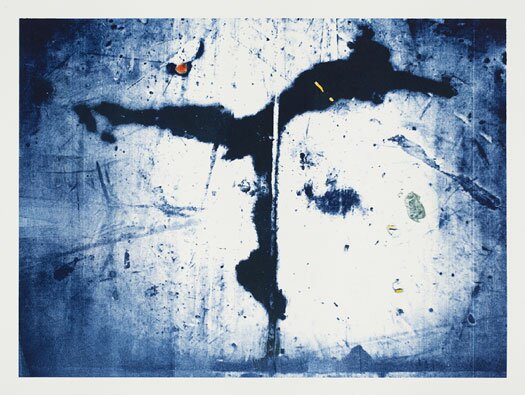 (Veiled)
What/Why: "The prints and artist's books currently on view are based on a series of photographs taken of my studio floor, and, due to the fact that the floor is quite vast, the potential is there for many new images.
I now find myself obsessed with my studio floor. I work in what used to be a train factory in the outskirts of Boston, and I don't think my floor has been painted in many years. I have recently been photographing paint cracks and stains on the floor, transforming them in Photoshop, and turning them into polyester plate lithographs and polymer prints. Like the hoodoos, the origin of the image is inconsequential, it is the alteration that gives the image its new life.
Another fascination is with the color, Milori Blue. The color was accidentally discovered in the early 1700s by a German druggist and pigment maker. He was experimenting with potassium and iron sulphides and happened upon the color. The origin of the color is particularly interesting to me because I rarely preconceive what my palette will be; it happens intuitively, spontaneously, and yes, sometimes accidentally.
Travel is a big part of my life, and like most people, I take pictures when I travel. Several years ago, I saw the Dead Sea Scrolls at the Israel Museum in Jerusalem. I was immediately drawn to their beauty and found them visually seductive. As a book artist, I also became very interested in exploring the scroll as a book form.
On a more recent trip to the Southwest, I visited Bryce Canyon. As seduced as I was by the Dead Sea Scrolls, I found the hoodoos in Bryce Canyon to be seductive in yet another way. Hoodoos are tall, skinny rock formations that ascend from the ground. When lit by the morning sun, or at moonlight, they are truly one of the most magical forms I've ever seen. Photographs do not do them justice, but on my hikes through the canyon at sunrise, I took many pictures. The prints and scrolls represent my transformation of the hoodoos into creatures that truly take on a life of their own.
I guess you could say that my obsessions are diverse and wide-ranging, from the Dead Sea Scrolls to the hoodoos of Bryce Canyon to my studio floor on Sprague Street in Hyde Park."
—————————
Wendy Richmond – Rocks TVs

When: On view through April 27th, 2013
Where: Carroll and Sons, 450 Harrison Avenue, Boston, MA 02118
How: Official Website
—————————
Aaron Siskind- A Selection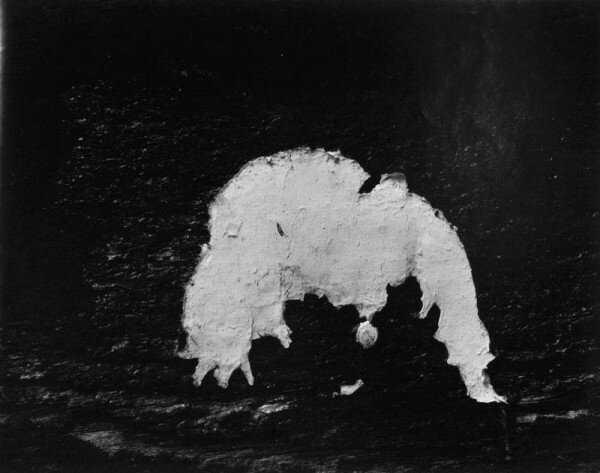 (Rome, #63)
When: On view through May 11th, 2013
Opening Reception: Friday April 5th, 2013
Where: Gallery Kayafas, 450 Harrison Avenue, Boston, MA 02118
How: Official Website
What/Why: "Teacher and student; Aaron Siskind and Robert Richfield became colleagues and friends, traveling together, photographing in the same areas and sharing a friendship that lasted until Aaron's death in 1991.
Aaron Siskind was born in 1903 in New York City to immigrant parents. He went to City College intending to become a poet and found himself an English teacher in the New York public school system. Immersed in his twin passion of music and poetry, he did not begin to photograph until 1930 when he was given his first camera. Mostly self-taught as a photographer, his earliest works documenting life in Harlem were made while he was a member of the Photo League in the 1930s. As Siskind became involved in deep friendships and intellectual discussions with the artists who became the Abstract Expressionists, his documentary style evolved into a more abstract and metaphorical image making. He began teaching photography in 1950 in Chicago, continuing in Providence at RISD from 1971 until 1976 when he retired, finally traveling and making making photographs for another 15 years.
Siskind was drawn to shape, texture and scale: his subject matter included rock walls in Martha's Vineyard, peeling paint and paper on surfaces, reconstructed graffiti, building facades, divers floating/falling against the sky, tar patches on the highway – all was transformed. This exhibit, a Selection, spans his career beginning with The Harlem Document and ending with Tar Pictures, the series he was working on at the time of his death in 1991 at 86.
His work is represented in virtually every museum photographic collection worldwide. His thousands of students and his foundation continue to make a difference in the world of photographic education."
Also on view..
Robert Richfield  Perpetuidad

(San Miguel de Allende-8, Guanajuato, Mexico)
What/Why: "Robert Richfield received an MFA from the Rhode Island School of Design in 1972. Perpetuidad,continues his exploration of cemeteries, this time in Mexico.
"In his famed 1950 dissertation on Mexican solitude Octavio Paz wrote death defines a life. This collection of large images taken by Robert Richfield in Mexican rural cemeteries provides an elegiac visual counter to Paz's philosophical stance. His works illustrate the many thoughtful
ways Mexicans address the genus loci, spirit of place, to ensure their dead and those visiting them a harmonious experience. This selection of photographs are optic testimonies of the indefatigable efforts the living in Mexico take to redefine the life of the dead by perpetuating their memory in makeshift gardens of remembrance.
 Richfield has photographed cemeteries all over Western and Eastern Europe and the Americas; Perpetuidad memorializes his predilection for Mexican cemeteries. These precisely crafted images capture the bold, colorful and decorative ingenuity in striking compositions that are unique to Mexican burial grounds. The artist's viewfinder encapsulates columbarium walls, mausolea, and shrines to lost loved ones. In their totality, these works record the vestiges of a variety of somber acts and ritual visitations Mexicans perform within a diversity of settings. 
Specifically, Richfield's scope magnifies the ways Mexicans overcome these impersonal concrete lattices and the anonymous nature of the endless, overcrowded plots by their creative introduction of intimate keepsakes. Photographs, toys, a variety of house saints, crosses, virgins, plaster vases, tin cans, food, artificial and fresh flowers, wreaths, vibrant ribbon, mosaic tiles, and hand painted lettering in a kaleidoscope of colors are all used by Mexicans to construct visual narratives that festively anchor memories to cubicle plots.
The production of such large intimate imagery might suggest the photographer's camera violated mourners' sacred spaces. A careful examination of the work however, proves the artist's high regard for this charged, sensitive landscape. Richfield's photographs more often complement the ways Mexicans soften the emotionless, sterile, rigid order of these cement matrices. In these images the viewer joins Richfield's meditative wanderings through these hallowed grounds.
The loss of life aches our living spirit. These works reveal the myriad of ways Mexicans attempt to cope with their bereavement as they transform their private mourning process into shared social communion by redefining their pain through selective memory. Death makes us equal; death makes us yearn for human contact. Perpetuidad demonstrates Richfield's ability to visually create impactful, solemn exchanges in the least obvious of places in a most reverent of ways". Text by Eulogio Guzmán PhD Tufts University"
—————————
Karen Meninno: Sculpture Remix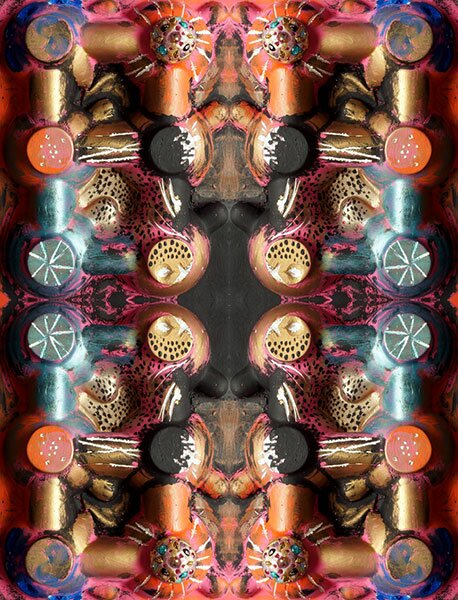 (Karen Mennino, Inner Workings #1)
When: On view through April 28th, 2013
Opening Reception: Friday April 5th, 5-7:30PM
Where: Kingston Gallery, 450 Harrison Avenue, Boston, MA 02118
How: Official Website
What/Why: "By its physical absence, does sculpture retain its presence through visual manipulation and representation?"
—————————
Ann Pibal – Los Dos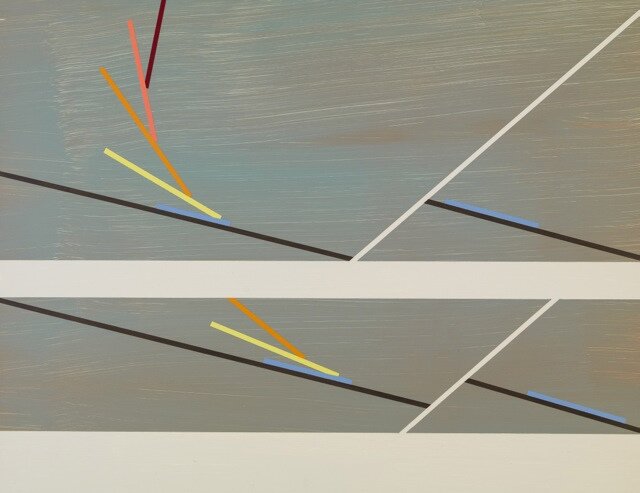 When: On view through May 4th, 2013
Opening Reception: Friday april 5th, 5:30PM
Where: Steven Zevitas, 450 Harrison Avenue, Boston, MA 02118
How: Official Website
—————————
Stephen Coyle
(Boogie Boards)
When: On view through April 28th, 2013
Opening Reception: Friday April 5th, 6-8PM
Where: Chase Young Gallery 450 Harrison Avenue, Boston, MA 02118
How: Official Website
What/Why: "Stephen Coyle studied at Parsons School of Design in Los Angeles and has shown extensively both in California and New England since the early 1980s. His award winning paintings in alkyds are unique in their personal vision of the ordinary. The focus of his paintings are the objects that surround him every day: beds, road ways, kitchen tables, cars, tricylces, ironing boards. His paintings give every day objects a place of importance and an historical significance.
What also makes his paintings unique is the technique he uses and the feeling that he captures. He claims,"I try not to have any specific technique, and I let the subject determine how I'll paint it. I use rollers, large brushes, trowels, nails or sand paper; whatever is needed to capture the essence of the image. To me, a painting is complete when it evokes an emotional response; when something about it is more real, more 'alive' than the actual object."
About his recent Beach series, Stephen has said: "For me, going to the beach is like going to the zoo. The way we observe animals at the zoo is akin to the way we observe one another at the beach. I want these paintings to be a summation of humanity through our poses, clothing and gestures.  The spacing between each figure and each group of figures is important.  The amount of distance we leave between one another echoes the spaces we create in our language both physical and verbal. Along with the space between the figures is the space between the viewer and the painting. The distance between the painting and the viewer is similar to the distance between an animal's habitat and our observation point. These paintings are an examination of humanity as we walk, crawl, run, crouch, and lie upon the earth.""
—————————
PRC 2013 Student Exhibition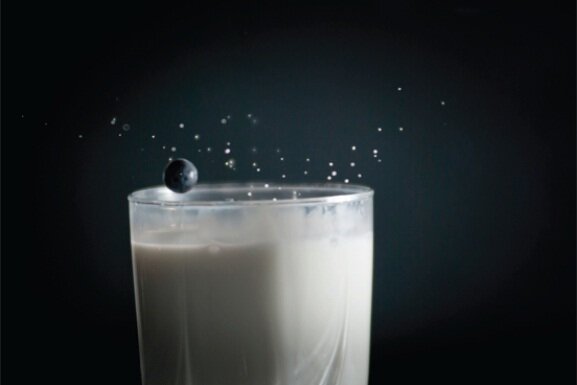 (Cosmos, Allie Richards)
When: On view April 11th – May 4th, 2013
Opening Reception: Thursday, April 11, 5:00 – 8:30 pm; Award Ceremony: 5:30 pm
Where: PRC Gallery, 832 Commonwealth Ave., Boston
How: Official Website
What/Why: "The PRC is pleased to announce its annual Student Exhibition, featuring photographic work by students attending undergraduate and graduate degree and certificate-granting institutions in New England. This annual showcase of work by students enrolled in PRC Institutional Member schools demonstrates the breadth of Boston's photographic education community. Visitors will have the opportunity to view the creative talents of tomorrow on display today, and gain an appreciation for the diversity of young, contemporary photographic visions – and the remarkable range of academic programs supporting them – that surround the PRC.
The PRC staff selected Cosmos by Allie Richards of Simmons College for the annual Image Award. Her work is featured on the exhibit postcard, the outdoor gallery poster, the press release, and the PRC website. She will also receive a $100 gift certificate from our exhibition sponsor X-rite, redeemable on the Mac-on-campus.com website.  This image recalls Harold Edgerton and pays homage to work done previously while also suggesting the student's role in the larger world of photography. The image itself is still, silent, and subtle in its minute moment but also striking and monumental in a way.
The PRC's Institutional Membership is specially designed for schools and institutions that would like to fuel the creative process by taking advantage of the PRC's wide range of unique offerings. With this membership, the institutions' students have free, unlimited access to the PRC's gallery and library, in addition to free admission to all lectures and discounts on workshops. The PRC is thrilled to foster and maintain strong relationships with its participating Institutional Members. As in past years, each school was given the chance to select the specific pieces to be included in this exhibition in order to best represent its photography program."
—————————
New Works 2013

(work of Denn Santoro(detail))
When: On view through April 28th, 2013
Opening Reception: Saturday April 6th, 2013 7-10PM
Where: Gallery X, 169 William Street, New Bedford, MA 02140
How: Official Website
What/Why: "New Works is a show of selected  recent work, completed within the last year and never before exhibited at Gallery X."
————————-
Howardena Pindell – Video Drawings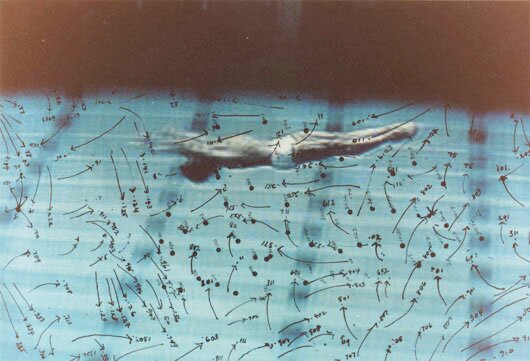 (Howardena Pindell, Video Drawings: Swimming)
When: On view through April 16th, 2013
Where: Howard Yezerski, 460 Harrison Avenue, Boston, MA 02118
How: Official Website
What/Why: "Howard Yezerski Gallery is pleased to present Howardena Pindell: Video Drawings, 1973 – 2007. The exhibition brings together three bodies of work in the same medium completed throughout Pindell's career. The medium is an invented collision between drawing and photography – photographs taken of a television screen through an ink drawing on acetate. The resulting image layers her dark pen with the pixels of the TV. Associations between the drawing and the image are fleeting and abstract; marks draw the space within forward and flatten it onto the surface of the print.
The video drawing series was begun in 1973 just as mass media took hold as a tool for artists to address popular culture. This first series captures and abstracts moments of televised athletic events. Pindell's use of the glowing screen provides insight into a pivotal growing period for the collision between mass media and art. She took the medium up again in the late 1980s, utilizing words on the acetate to call attention to the politics of her television screen. These works are dark and political – statements made by an artist known for sticking to her guns.
Howardena Pindell has been influential in the New York art scene since she worked in the curatorial department at MoMA from 1967 to 1979. She is known both for her quiet, methodical process-based work and her defiant political criticisms of racial and gender bias. Her work is present in the collections of a number of important institutions, including the Metropolitan Museum of Art, the Museum of Modern Art, the Whitney Museum of American Art, the Yale University Art Gallery, the Harvard University Museums and many others.
Though the Video Drawing series have been shown briefly in Europe, they have largely flown under the radar throughout Pindell's career. One notable exception was their inclusion in Rooms, the 1976 inaugural exhibition at MoMA PS1. We are excited to have the opportunity to bring them back out into the public eye as artistic engagement with media and abstraction continues to deepen in the twenty first century."
—————————
Philip Gerstein – 2 Decades of Painting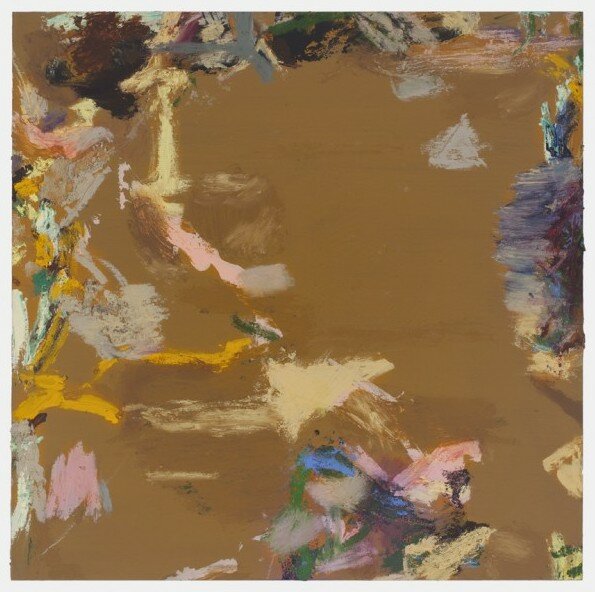 When: On view through April 28th, 2013
Opening Reception: Friday April 5th, 6-8PM
Where: Galatea Fine Art, 460B Harrison Ave., #B-6
How: Official Website
What/Why: "GALATEA FINE ART presents a retrospective exhibition of two decades of paintings by Philip Gerstein. Born and raised in Moscow, USSR, he began exhibiting his work in the 80s with the Boston Visual Artists' Union, after pursuing a PhD in Fine Arts at Harvard University. He studied painting at the School of the Museum of Fine Arts, Boston, and Japanese calligraphy with Toshu Ogawa, and has shown his work in Boston and New York.
Mr. Gerstein writes: "I look for inspiration in both art and nature. Although I admire the past achievements of both Abstract Expressionism and Minimalism, it is rather in work that predates theirs – Kandinsky and classical artists of the Far East – that I find more direct antecedents to my work. These paintings arise from my perception and use of color as a vital, intense, animating force…"
Marjorie Kaye, Member, Founder, and Director of the Galatea Fine Art cooperative writes: "Philip Gerstein's work, borne of an expressionist tradition, is produced by a more sensitive yet reluctant hand than what one comes to expect from the genre. His compositions are almost held together magnetically, bits of drawn energy combining on the surface in a symphonic rhythm of color. His forms are bits and pieces of consciousness, the refuse of thoughts and ideas; sub-strata of mental and emotional sentences resting, waiting to combine as a whole entity…Vast fields of quiet energy only serve as the ground for the more dynamic energy of this artist's spatial exploration.""
—————————
Deborah Kravitz – Night Falls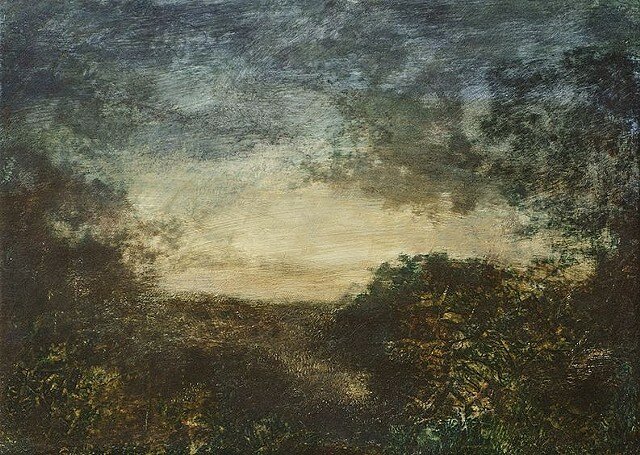 When: On view through April 30th, 2013
Opening Reception: Friday April 5th, 6-8:30PM
Where: Movimiento, 450 Harrison Ave, # 61, Boston, MA 02118
How: Official Website
—————————
Harry Bertoia: Monotypes and Sculpture
(1849(detail))
When: On view through May 12th, 2013
Opening Reception: Friday April 5th, 5-8PM
Where: Adelson Gallery, 520 Harrison Ave, Boston, MA 02118
How: Official Website
What/Why: "Adelson Galleries Boston is pleased to exhibit the monotypes and sculpture of Harry Bertoia (1915-1978). The Italian-born artist moved to the United States at age 15 with his father, and enrolled in the Detroit Society of Arts and Crafts. By 1937, he was awarded a scholarship to the Cranbrook Academy of Art in Bloomfield, MI, where he studied under many famous artists and designers, such as Walter Gropius. The experience was a turning point in Bertoia's life, and allowed him to experiment with new forms of artwork. He began producing a variety of sculpture as well as one-of-a-kind monotypes (or monoprints), whereby he would ink glass, press rice paper onto it, and then etch designs with tools or his fingers on the backside of the paper. Each "print" is unique, and of the many that he made, no two are alike. In 1943, Bertoia exhibited 19 of these monotypes at the Guggenheim Museum of Non-Objective Art in a group show, alongside works by Moholy-Nagy and others. Bertoia continued making monotypes until the end of his life – he could produce them quickly and they were instrumental as preliminary drawings for all of his designs."
—————————
Scott Listfield
(Lost Highway)
When: On view through May 26th, 2013
Opening Reception: Thursday April 11th, 6-8PM
Where: Albright Art Gallery, 32 Main Street, Concord, MA 01742
How: Official Website
What/Why: "I paint astronauts and, sometimes, dinosaurs. 
Stanley Kubrick's 2001: A Space Odyssey was released in 1968, well before I was born, so I have no firsthand knowledge of how it was received. I don't know if people really believed we'd be living in space in 2001, if we'd have robot butlers and flying cars, geodesic lunar homes, and genetically reconstituted dinosaurs helping or eating us. But from Lost in Space to the Jetsons to Jurassic Park, it seems that popular culture has fostered this space-age perception of the future. Generations raised on these TV shows, movies, comic books, and novels are now grown and living in a future filled with mini vans, Starbucks, iPads, and Hip Hop videos. In many ways, the year 2001 failed to live up to expectations. And yet the world today is peculiar in ways unimagined in 1957, when Sputnik was launched, or in 1968, when 2001 was released, or even in 1994, at the dawn of the internet. The present is in fact a very unusual place, and it's strangest in the ubiquity of things we take for granted.
The astronaut in my paintings is simply here to explore the present. -Scott Listfield (Artist Statement)"
———————————
Miller Street Open Studios
(True American Dog, Chris Hartelius)
When: Friday April 5th through Sunday April 7th, 2013
AFTER DARK // Friday • April 5 • 5-10pm
IN THE DAYLIGHT // Sat + Sun • April 6+7 • 12-5pm
Where: Miller Street Artist Studios, 11 Miller Street, Somerville, Massachusetts
How: Official Website
What/Why: "Miller Street Open Studios is pleased to present its biannual 3 day event where the public is once again invited to peruse, purchase, and meet the artists of 11 Miller Street. This year's event has grown in numbers and diversity; offering works from 36 members, vastly ranging in medium and process. We are home to professional painters, printmakers, photographers, illustrators and designers, digital imaging artists, glass and ceramic artists, animators, bookbinders, a music studio, and home-base for an emerging artist collective. 
Continuing in Miller Street's annual After Dark tradition, participating members will host an open studios kick off party Friday evening, April 5th from 5-10pm. Performing in conjunction with the kick-off party will be renown saxophonist and composer Ken Field & Friends. This night of art, music and refreshments is not to be missed!
Following Friday's launch, open studios will continue through the weekend. Beginning Saturday, April 6th at noon, studios will be open to the public through 5pm, repeating again on Sunday."
—————————
Say hi:
This video is everything:
Reminder: Tune in to Indie Minded Radio tomorrow at 3:30P to hear me talk about Boston Arts/future projects/reality television.
And if I don't run into you at SoWa later, have a great weekend! ♥