(Perfect Mum #4, Miles Aldridge)
the tale is true x dairy queen x baby's day out x in lovely blueness
———————
MFA Thesis Exhibition
 (Collector, Nicole Farland)
Where: Mass Art, Bakalar and Paine Galleries, MassArt, 621 Huntington Ave  Boston, MA
How: Official Website
What/Why: "The David and Sandra Bakalar Gallery and Stephen D. Paine Gallery showcase contemporary exhibitions by emerging and established artists. The galleries are located at 621 Huntington Avenue in the South building near the corner of Longwood and Huntington Avenues, accessible on the green line E train to Longwood/Medical Area or the 39 bus."
—————-
Eleven Projects (+/-) Forty Years (+/-)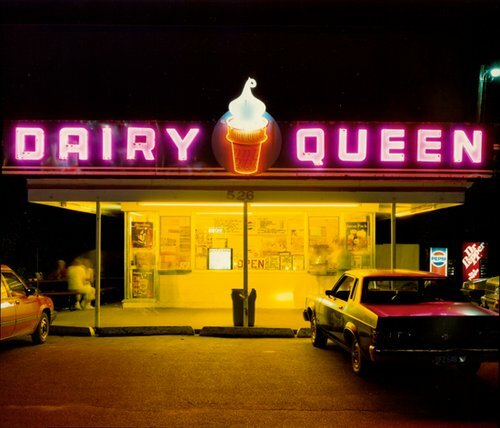 (Dairy Queen at Night)
Opening Reception: Friday May 3rd, 2013 6-9PM
Where: 401 Harrison Ave, Boston, MA 02118
How: Official Website
What/Why: "We're kicking off Flash Forward Festival Boston this Friday, May 3, with the opening reception for Eleven Projects (+/-) Forty Years (+/-), a retrospective of work by JIM DOW at 401 Harrison Ave in Boston's South End. Photographs from Dow's monograph American Studies were exhibited at the Robert Klein Gallery in 2012. For more information about this Friday's reception, check out the official event invite and find updates on Facebook.
Flash Forward Festival Boston is a four-day photography festival based out of the Fairmont Battery Wharf that offers in-depth experience through organized networking events and educational programming. Bringing internationally respected industry professionals together to share their knowledge, the Festival's programming includes curated indoor and outdoor exhibitions, galleries throughout Boston, a Harborwalk exhibition series featuring work from local galleries, along with lectures, panel discussions, and nightly events."
————————-
Thomas Dahlberg – New Work
(Forest Hills)
When: On view through June 2nd, 2013
Opening Reception: Saturday May 4th from 6-9pm
Where: The Hallway Gallery, 66a South Street, Jamaica Plain, MA 02130
How: Official Website
What/Why: "Join us on Saturday, May 4th from 6-9pm for a reception celebrating the opening of Thomas Dahlberg's solo exhibition, along with the 4 year anniversary of The Hallway Gallery.
Thomas was recently accepted into the graduate program at MICA (Maryland Institute College of Art). He has spent the past two years living in the Forest Hills neighborhood of Jamaica Plain in Boston, Massachusetts. We are excited to be exhibiting his latest work and wish him the best in Baltimore.
"My recent work addresses the places I frequent. With each passing day an inhabited space becomes more difficult to see. We take familiar things for granted and ignore them. My new work is a struggle against this suppression of curiosity. I refuse to grow blind in the face of mundane surroundings. Each painting is a reconstruction, plane for plane, of a space that is vital to me due to the daily ritual of getting by. These are not sites of ideal beauty. They are lived in, functional, and given to entropy. I work and live here and these are my ambivalent representations." – T. Dahlberg"
————————-
Vermillion Sands
When: On view through May 31st, 2013
Opening Reception: Saturday May 4th, 6–9pm
Where: Atlantic Works Gallery, 80 Border Street, East Boston, MA
How: Official Website
What/Why: "Subject: Simultaneity
Content: Including but is not limited to 1 scrim 8' square; 2×4 four metal studs 16 inches on center covered with1 layer half inch plywood under half inch blue board finished with one eighth inch plaster skim coat and Behr ultra pure white paint, flat finish; 1 whale bone; 24' floor to ceiling black-out curtain hanging from three quarter conduit tubing; 1 motion sensor; perimeter track lighting on dimmers, par 30, 75 watt flood and spot bulbs; 1 6×9 'carpet; 1video projector; 2 large sculptures; 1 directional 'sound shower' speaker; 32 6×6" framed photographs; 3 8' lengths one quarter inch stainless steel cable; 1 pedestal; plain sawn maple floor sanded and finished with 2 coats low luster polyurethane and 1 coat gloss polyurethane; motion sensor; assorted floor lamps; 3 miniature BW TV's; 3 dvd players; 1 mixing board, amplifier and 2 speakers; 1 seascape, oil on canvas, 16×24"; 1 flood light; 1 video monitor; 2 plaster cherub legs; 1video projector; mostly generic art opening wine and food (but, who knows…could be some surprises…)"
————————-
Boston-New York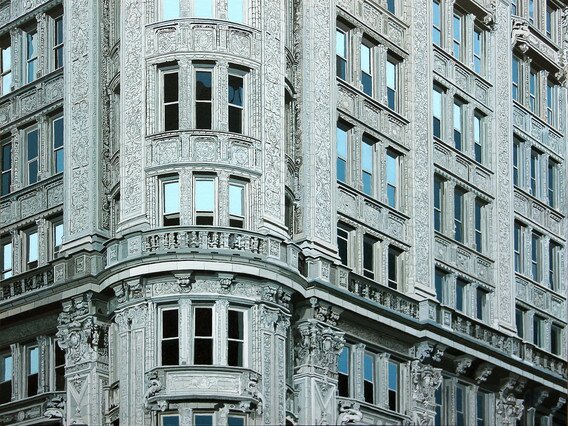 (Gothic Facade, Andrew Woodward)
When: On view through May 27th, 2013
Opening Reception: Saturday, May 4th, 4-6 p.m
Where: Arden Gallery, 129 Newbury Street, Boston, MA 02116
How: Official Website
What/Why: Featuring the work of Andrew Woodward
————————-
Point of Sale: Methods of Vending Identity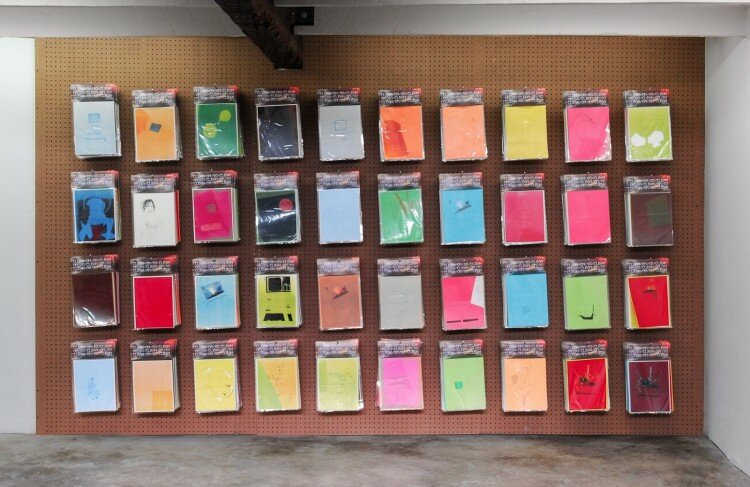 When: On view through July 4th, 2013
Where: 17 Cox Gallery, 17 Cox Court, Beverly, MA
How: Official Website
What/Why: "The group exhibition Point of Sale turns a contemporary art gallery into a retail mart. The artists each sell commercially wrapped packages of self identity, examining the acceleration on entrepreneurialism in the art word and the ever moving line between mass-production and the handmade.  Does this shift undermine the assumed uniqueness of fine art objects and minimize the artist's hand in the work?"
——————————
Decadencia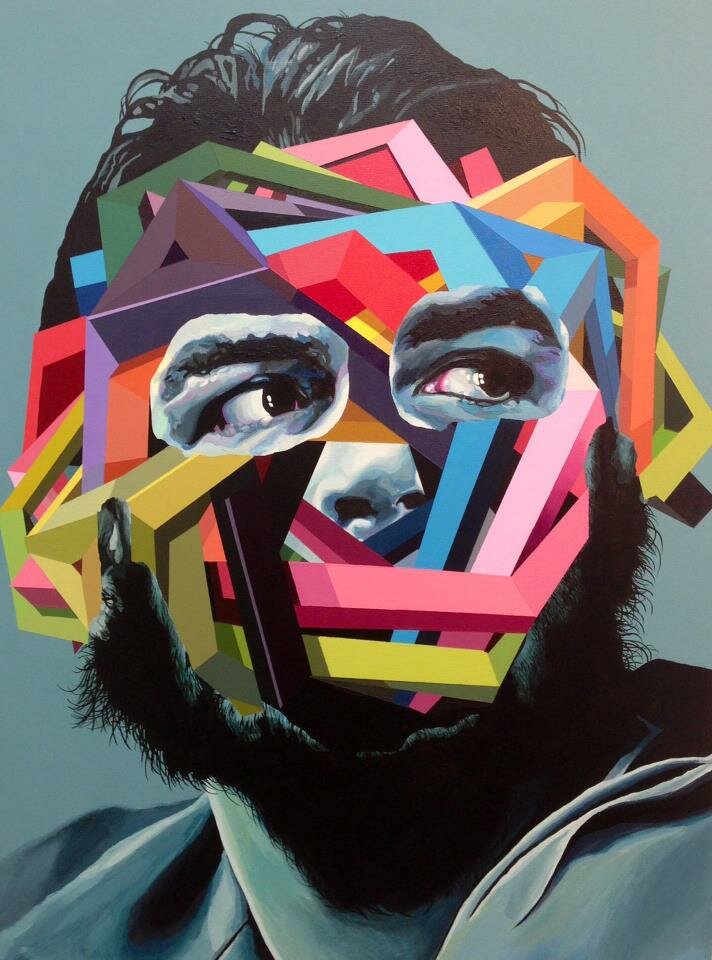 (New work by Juan Travieso)
When: On view through May 11th, 2013
Opening Reception: Saturday May 4th, 6–9 pm
Where: Fourth Wall Project, 132 Brookline Ave, Boston
How: Official Website
What/Why: "This spring, the joint Master of Fine Arts degree program of the School of the Museum of Fine Arts, Boston (SMFA) and Tufts University celebrates the work of its graduating students with a series of final thesis exhibitions. Through in-depth presentations of artwork developed during the two-year program, these talented MFA students explain their creative process and development through artistic representation. With a robust class of over 60 graduates, SMFA-Tufts thesis exhibitions will take place throughout the spring and summer at galleries around Boston. Admission to exhibitions and related events is free and open to the public."
Featuring the work of : Juan Travieso, Jodie Goodnough, Katherine Louise Mitchell and Carl Vestweber.
—————-
Sideshow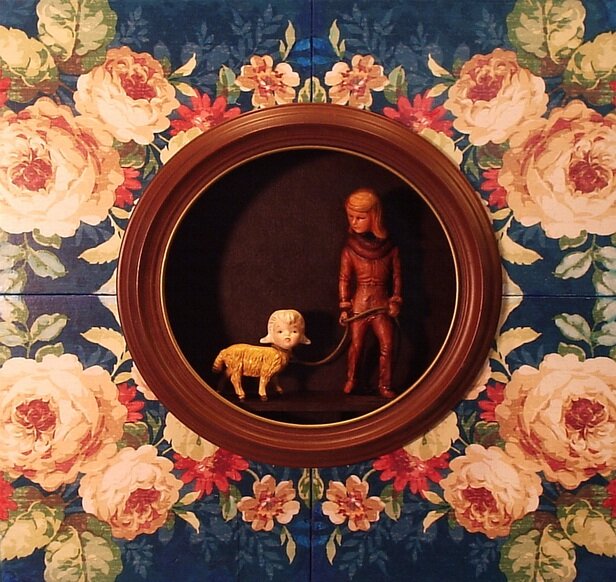 (Baby's Day Out!, prior work of Brian Patrick Adams)
When: On view through May 26th, 2013
Where: Uforge Gallery, 767 Centre Street, Jamaica Plain, MA 02130
How: Official Website
What/Why: "Sideshow challenged artists to focus on the American sideshow and to create a work reminiscent of the bizarre and curious world of fire-eaters, bearded ladies and glass walkers.  They used the colorful posters of Coney Island and the images of sideshow personalities to persuade their inner freak.
UFORGE Gallery's opening reception coincides with Jamaica Plain's First Thursday Art Stroll, sponsored by JP Centre/South Main Streets. First Thursdays are a popular monthly community event drawing attention to Jamaica Plain's local businesses and art scene."
—————-
All Senior Show 2013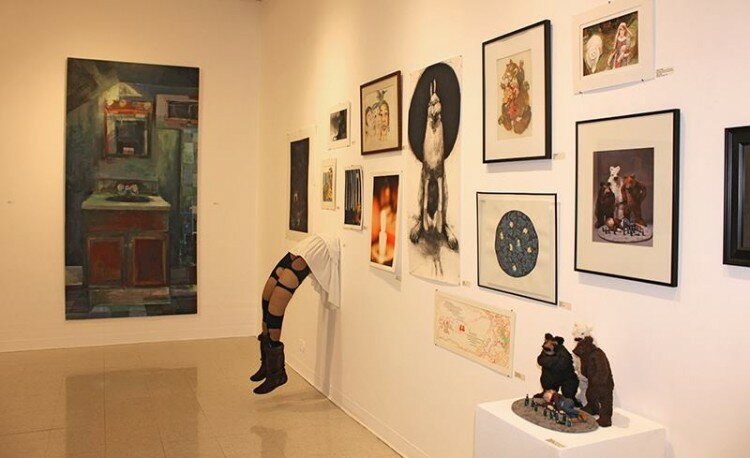 When: On view through May 17th, 2013
Where: Montserrat College of Art, 23 Essex Street, Beverly, MA 01915
How: Official Website
What/Why: "A showcase of artwork by each student earning a BFA in either December 2012 or May 2013. Artwork includes a wide range of media, including animation + interactive media, book arts, graphic design, illustration, interdisciplinary arts, painting + drawing, photography + video, printmaking and sculpture. Awards, including cash prizes, will be presented by Juror Andrew Witkin, Director of Barbara Krakow Gallery in Boston MA."
—————-
José Santos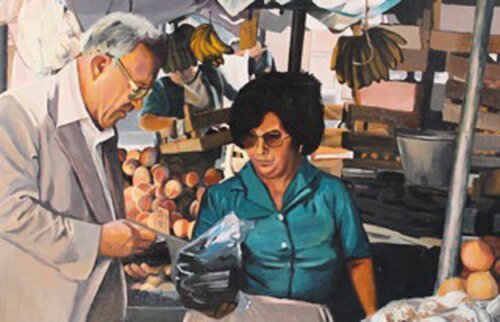 Opening Reception: Friday May 3rd, 2013 
Where: Sloane Merrill Gallery, 75 Charles Street, Boston, MA
How: Official Website
What/Why: "We invite you to join us in collaboration with the Consulate General of Portugal in Boston for an opening of work by Portuguese-American artist José Santos on Friday, May 3rd from 6:30-9pm as part of the Boston Portuguese Festival!
José — a first generation Portuguese-American — is influenced by both the culture his parents came from in Portugal and the city he knows and loves, Boston.  He is continually exploring his ethnic background in his work and is grateful for how much he knows about his ancestry — through his work he feels he has a closer connection to these people and places.
In José's own words, his "work is as much about the labor that goes into each piece as it is about the end result.  I try to keep my artistic language simple and direct, so it speaks to the common person, who to me represents the many people who make up my community.  My work allows me to visually express what I understand and observe in my family, friends, community, and place."  "
—————-
The Spray Can and the Brush
When: On view through May 31st, 2013
Opening Reception: Friday May 3rd, 6-8PM
Where: Nesto Gallery, Milton Academy, 170 Centre Street, Milton, Massachusetts
How: Official Website
What/Why: Solo exhibition featuring works by Percy Fortini-Wright
—————-
Paul Pescador – 6, 7, or 9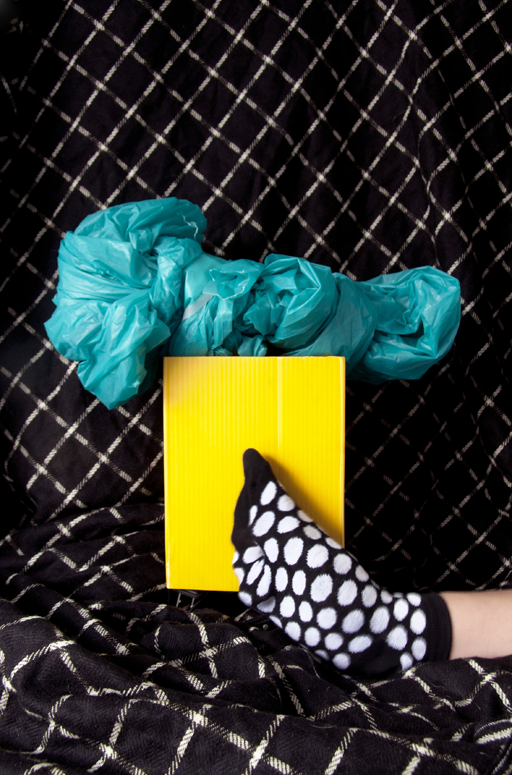 When: On view through June 15th, 2013
Opening Reception: Friday May 3rd, 6-8PM
Where: Anthony Greaney, 450 Harrison Avenue, Boston, MA 02118
How: Official Website
What/Why: "Anthony Greaney presents Paul Pescador's first east coast solo exhibition: 6,7 or 9. This is the third part of The Number Project, which explores the relationship between numbers and social relationships. The project as a whole aligns conceptual logics and rules with day-to-day trauma and personal experiences to create photographs, artist books and films. The first part 1, 1 1/2 2(Human Resources, Los Angeles, 2011), dealt with the relationship between self and a potential other body. The second part, 3,4,5 and 8 (UC Irvine Art Gallery, 2012) dealt with various group dynamics, 3-being the smallest form of a group, 4 and 5 being domestic numbers, and 8-being an orgy of bodies. 6,7 or 9 (2013) exists somewhere in between 5 and 8, creating artwork that disjoints the chronology of the project. 
Pescador photographs materials such as construction paper, yarn, and other everyday objects. The resulting photographs are collaged and re-photographed multiple times so that the constructed bodies and backdrops merge into each other. The final photographs function like headshots of collaged figurines. 
Accompanying the exhibition is a narrative film which will screen hourly. Pescador uses different personal relationships as the subject matter of the film, these relationships vary from the domestic to anonymous strangers. The film cross cuts between these different social dynamics which intertwine into each other and often collide. The images in the film are created out of brightly colored dioramas in visual a vocabulary similar to the photographs. These playful images contrast the serious subjects matter, producing a world that appears playful but also dark in tone. 
As part of the exhibition is a screening of his film, 3, 4, 5 and 8 (2012) at Anthology Film Center in New York on May 5th at 3pm. Anthology Film Center is located at 32 Second Ave New York, NY 10003."
—————————
Vivian Pratt: "When Roots Resonate"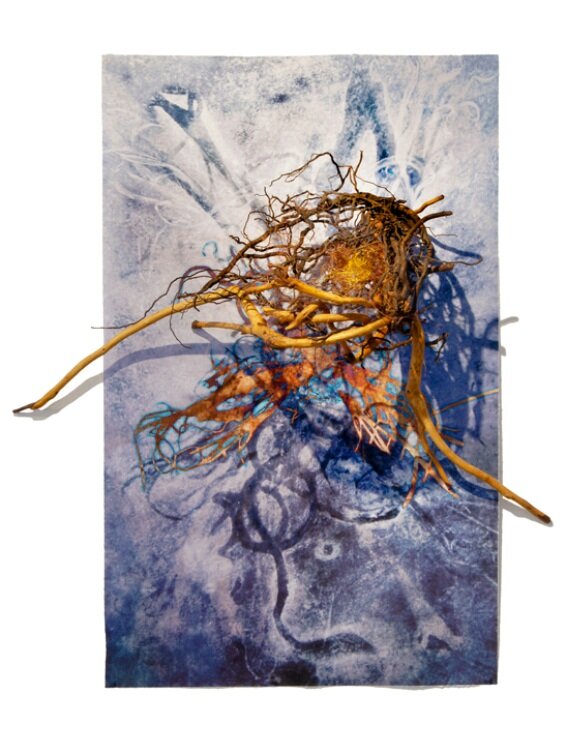 When: On view through June 1st, 2013
Opening Reception: Friday May 3rd, 6:00-8:30PM
Where: Bromfield Gallery, 450 Harrison Avenue, Boston, MA 02118
How: Official Website
What/Why: "My studio overflows with nature's debris: twigs, uprooted bushes, spent flowers and curled leaves. I photograph, carve, draw, and make prints in response to my collections. Out of this process emerge images combined with actual roots and branches, leaves and flowers.  
My images and their source merge with each other as I search for a moment of resonance.
I am a mixed media artist creating many types of work, from computer modified images to hand carved sculptures made from found plant materials. I use a variety of media, exploring drawing, painting, sculpture, printmaking, video and photography while continually bringing images to the computer to modify, print and then combine again with other media."
Also on view..
Nancy Diessner: "In Lovely Blueness"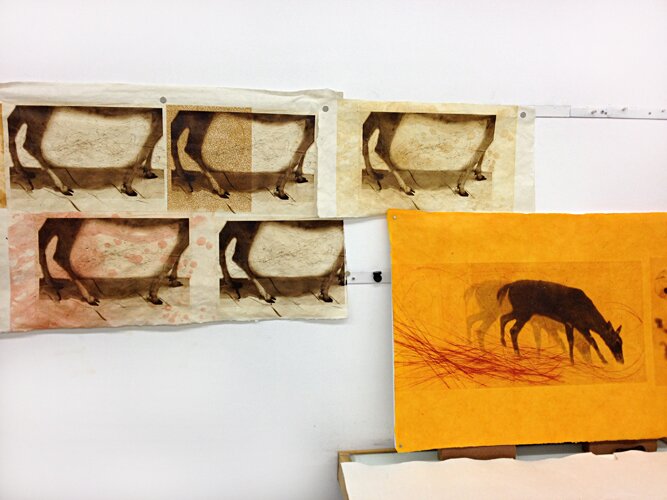 What/Why: "In Lovely Blueness is the first line of Friedrich Holderlin's poem that inspired this work. Images of the living world around us—domestic animals, human bodies, wild beasts, plants of all kinds—are presented inside large paper pods hanging from the ceiling, the "lovely blueness" above. 
The viewer navigates around and inside these pods, experiencing each of these worlds as a different kind of life, species distinct and often separate and isolated from each other.  
And yet—in this exhibition—they sometimes merge together by a shared life force and a longing for connection to the other. The work in this exhibition explores the passion, the agony, the peace, the universality, and the individuality of longing and being longed for, and the need to find measure in this world."
—————————
David Hilliard -The Tale is True

When: On view through May 25th, 2013
Opening Reception: Friday May 3rd, 2013 5:30-7:30PM
Where: Carroll and Sons, 450 Harrison Avenue, Boston, MA 02118
How: Official Website
Also on view..
Tim McCool – These Things Take Time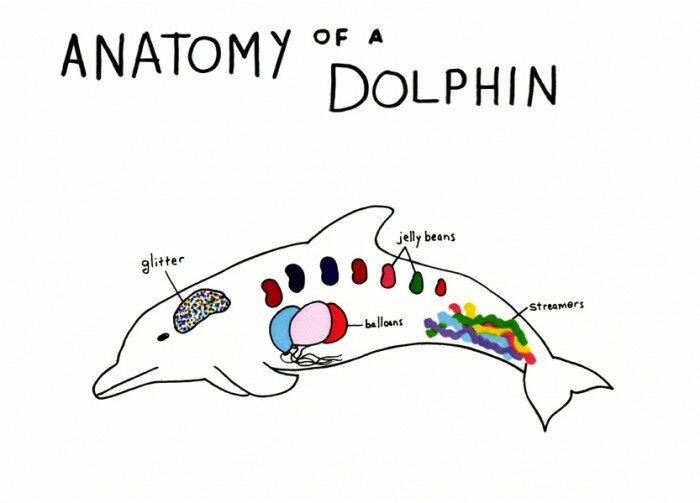 —————————
Aaron Siskind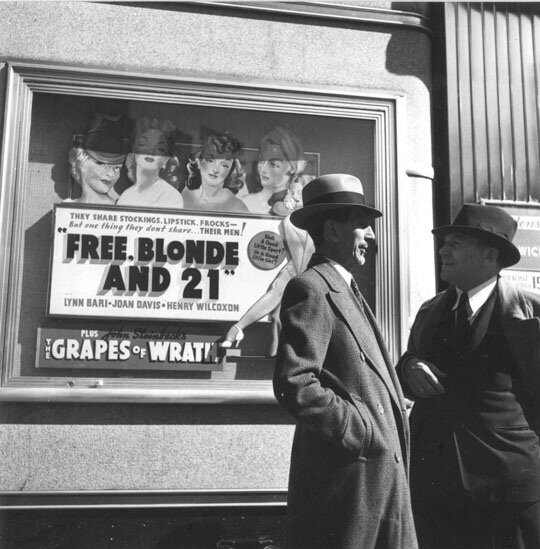 (Broadway Ballyhoo)
When: On view through May 11th, 2013
Where: Gallery Kayafas, 450 Harrison Avenue, Boston, MA 02118
How: Official Website
Also on view..
Richard Richfield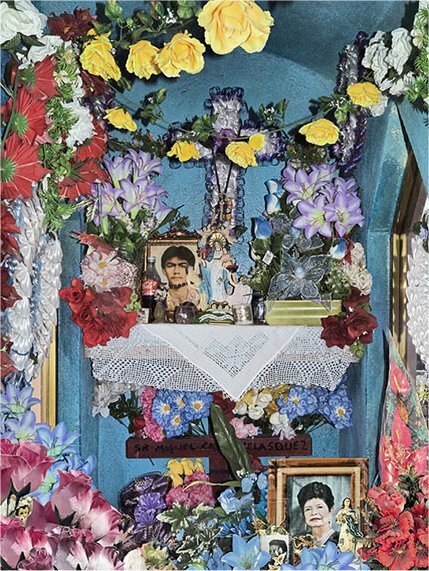 (Morelia-8 Michoacan, Mexico)
—————————
Ilona Anderson: What One Is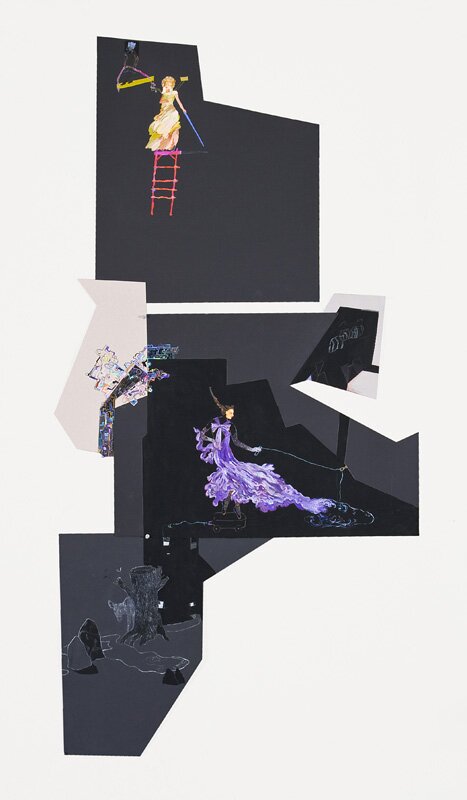 (What One Is)
When: On view through June 2nd, 2013
Opening Reception: Friday May 3rd, 2013 , 5:00-7:30PM
Where: Kingston Gallery, 450 Harrison Avenue, Boston, MA 02118
How: Official Website
What/Why: "The first in a series of events sponsored by Kingston Gallery focuses on the theme of visual artists who, like Ilona Anderson, are not working in their country of origin, and how that fact pervades the life and work of the artist. To quote Anderson, "Although I have lived in America for many years now, South Africa permeates my experience. Between these two poles my work dangles." This will be a fascinating topic in light of the recent events and national debate around immigration."
—————————
Convergence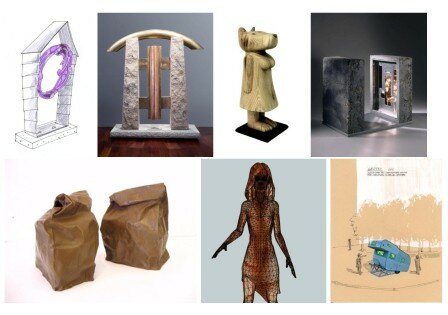 When: On view through October 31st, 2013
Opening Reception: Saturday, May 4, from 2 p.m. to 5 p.m.
Where: Christian Science Plaza, Boston, MA
How: Official Website
What/Why: "The Boston Sculptors Gallery announces its first outdoor exhibition of monumental, site-specific artworks, co-sponsored by The First Church of Christ, Scientist. In a convergence of imagination and civic pride, over two dozen art installations from Boston Sculptors Gallery members will be displayed on The Christian Science Plaza in Boston at the intersection of Mass. and Huntington Avenues. Admission is FREE. May 1 – Oct. 31, 2013.
Participating artists include: Gillian Christy, Murray Dewart, Donna Dodson, Rosalyn Driscoll,Laura Evans, Sally S. Fine, Chris Frost, Peter DeCamp Haines, Jim Henderson, Michelle Lougee,Nancy Winship Milliken, Andy Moerlein, Eric Sealine, George Sherwood, Margaret Swan, Marilu Swett, Leslie Wilcox, Joseph Wheelwright, and Andy Zimmermann.
Each sculpture will speak to its architectural surroundings, activate the site that inspired it, and create a unique destination for the Boston community to see contemporary art. Boston Sculptors Gallery articulates, challenges, and promotes the role of sculpture in the public sphere, in communities, and in the lives of individuals. We invite you to enter, look, think, hope, dream, and be a part of the experience."
—————————
Catherine Kehoe-Radical Attention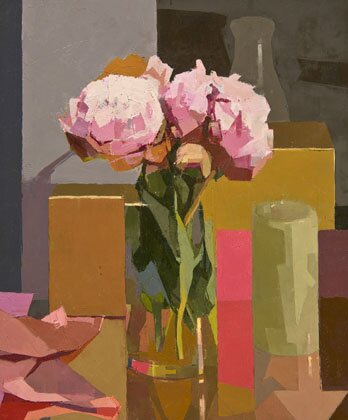 When: On view through June 4th, 2013
Opening Reception: Friday
Where: Howard Yezerski, 450 Harrison Avenue, Boston, MA 02118
How: Official Website
What/Why: "Howard Yezerski Gallery is pleased to present Radical Attention, an exhibition of Catherine Kehoe's latest paintings. Kehoe isolates perception in angles of color. To describe them requires contradictions. Her palette settles obliquely and comfortably into the small panels. Her attention is focused, bold, and ruthless. 
The paintings are radicalized sight, not taken to hyperrealism but instead to balance. They find equilibrium between detail and abstraction, harmony in the descent of a line. Kehoe has a careful and intuitive palette, balancing warm, rich neutrals against surprising bursts of yellow and pink. 
Perception is elevated – a fluctuating subjective that must be recorded. She looks through the surface to the source of beauty in the thing. The truth of the object comes through the geometry between the soft, knowing grey and the defiant fuchsia. 
Bold is not the right word for these colors. It implies a kind of recklessness that Kehoe does not know. She knows these objects, and the colors are only exactly right. They seem to emerge from within – a recognition of essence. 
Her strokes organize and structure; each simultaneously mutinous and obsessively faithful to the image. In his catalogue essay, John Yau describes Kehoe's process as "building a model of her perception of the thing." Perception is queen and she trusts it. 
Each painting follows an instinct for the truth behind the object, trusting the image of shadows and angled cheekbones to reveal their own intention. It is Kehoe's trust that catches your heart in these tiny paintings – you are drawn to the strength of the colors and shapes across a jaw. She has leapt and been caught by the things themselves."
—————————
Electric Relaxation

When: Wednesday May 8th, 2013, 7-11pm
Where: Emerald Lounge in Revere Hotel, 200 Stuart St. Boston, MA
How: Official Website
What/Why: "Electric Relaxation is a collaboration of two visual artists of the hip hop generation. Through the use of drawn funky fresh contours outlining jazzy vibrant colors Electric Relaxation spreads the long lasting jewels of unending peace, love and togetherness. For one night only, Evs and Susie Q in tandem will take over Emerald Lounge with art and inspire imaginations to awaken and soar."
—————————
Spring Group Show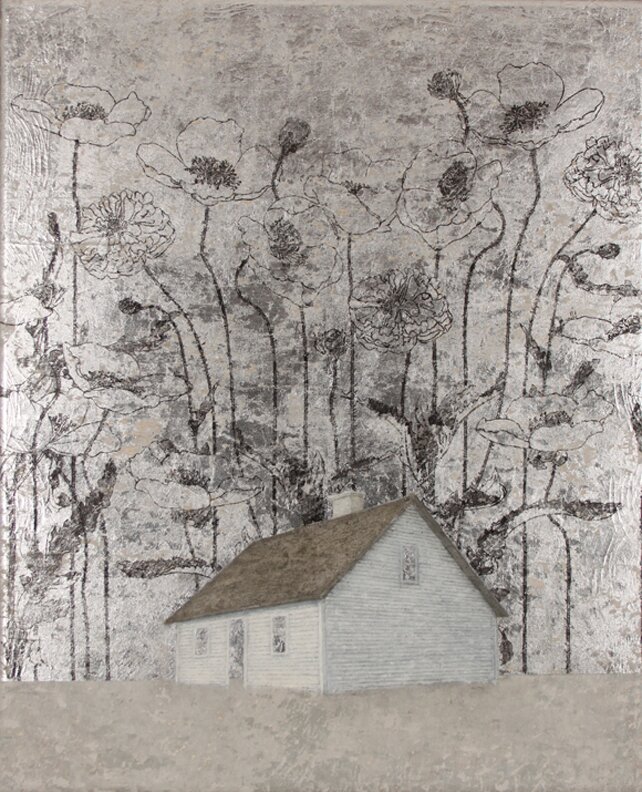 (Bloom, Pamela Murphy)
When: On view through May 24th, 2013
Opening Reception: Friday May 3rd, 6-8PM
Where: Chase Young Gallery, 450 Harrison Avenue, Boston, MA 02118
How: Official Website
—————————
Paul Walcott "In the Round"
When: On view through May 31st, 2013
Opening Reception: Friday May 3rd, 6-8:30PM
Where: Movimiento, 450 Harrison Ave, # 61, Boston, MA 02118
How: Official Website
What/Why: "In the Round" features the new sculptural work of Paul Walcott, including illuminated wall pieces, and sculptural variations of tables, lamps and functional objects."
—————————
Harry Bertoia -Monotypes and Sculpture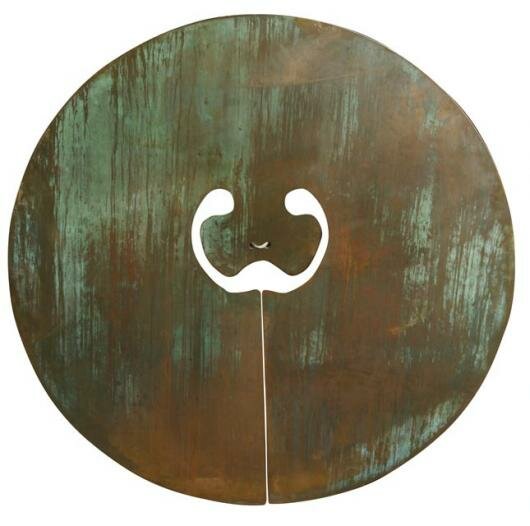 When: On view through May 12th, 2013
Where: Adelson Gallery, 520 Harrison Ave, Boston, MA 02118
How: Official Website
What/Why: "Adelson Galleries Boston is pleased to exhibit the monotypes and sculpture of Harry Bertoia (1915-1978).
The Italian-born artist moved to the United States at age 15 with his father, and enrolled in the Detroit Society of Arts and Crafts. By 1937, he was awarded a scholarship to the Cranbrook Academy of Art in Bloomfield, MI, where he studied under many famous artists and designers, such as Walter Gropius. The experience was a turning point in Bertoia's life, and allowed him to experiment with new forms of artwork. He began producing a variety of sculpture as well as one-of-a-kind monotypes (or monoprints), whereby he would ink glass, press rice paper onto it, and then etch designs with tools or his fingers on the backside of the paper. Each "print" is unique, and of the many that he made, no two are alike. In 1943, Bertoia exhibited 19 of these monotypes at the Guggenheim Museum of Non-Objective Art in a group show, alongside works by Moholy-Nagy and others. Bertoia continued making monotypes until the end of his life – he could produce them quickly and they were instrumental as preliminary drawings for all of his designs.
Harry Bertoia was an intuitive creator. In the 1950s, he became well known for his innovative chair designs at Knoll Furniture. Following his success in furniture design, architects all over the country commissioned large-scale sculpture by Bertoia, such as the altar in the MIT chapel. By the 1960s, he began pioneering "tonal," or sound sculpture. Since his childhood, Harry was envious of his father and brother's musical abilities, so he decided to create an instrument that anyone could play. These "tonal" sculptures, also known as Sonambients, produce a Zen-like, sometimes haunting, chime when touched. He fabricated gongs as well as "singing bars" – varying in size from six inches to twenty feet. None were cast in editions; thus, like his monotypes, each piece is unique. He created these sculptures to contribute his visions of the world to humanity; unfortunately, the creation of the sculptures came with a price. The toxic fumes from welding the beryllium copper in his sculptures catalyzed his lung cancer and inevitably ended his life at 63 years old. Although he saw the end of his life come quickly, he accepted it gracefully, and remarked, "Man is not important. Humanity is what counts, to which, I feel, I have given my contribution" (October 9, 1978).
The monotypes in the exhibition are gathered from the estate of the artist and show the range of his creative process. The sculptures that we have on display are a small but exemplary sampling of his work. Our exhibition focuses on the relationships between his monotypes and sculpture. Since each monotype acted as a source of inspiration for his sculpture, the viewer has the opportunity to trace the mental process of the artist from initial design to final creation."
—————————
Gregory White: Forces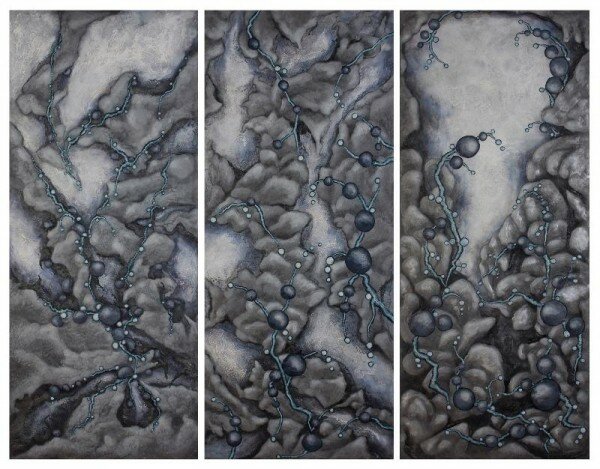 When: On view through May 31st, 2013
Opening Reception: Friday May 3rd, 6-8PM
Where: Galatea Fine Art, 460B Harrison Ave., #B-6, Boston, MA 02118
How: Official Website
What/Why: ""My series, FORCES, represents the dissemination and movement of information and the unspoken word. In our world of immediate technology, information is in constant motion. In positive terms, we are able to reach out and connect across countless miles almost immediately. We can move information about in an instant. Are we ever satisfied? Our obsession to continually keep impersonal contact has severed the personal connectivity among people, but sets us physically in a frenzied quest for more technology. What we set in motion-the information we put out-is in our control; how it is interpreted-how it continues to move-is beyond. The questions being, what drives this into motion and what is the force behind it? It can be a visceral response, a synaptic reaction, an awakening in the soul, or an interplay of each. In the paintings, various organic shapes represent bodies of information that move about, morph, combine, and reemerge into something other than their original state. The dialogue and the outcome among the shapes produce various results, which in turn are set on their own course. As Hieronymus Bosch used allegorical scenes and elaborate fantasy imagery in his paintings as a commentary on the social and religious climate of the 15th and 16th centuries, I react to today's social networking with Baroque-like compositions of beautiful complication." – Gregory Wright"
—————————
Chris Frost: Shiny Bits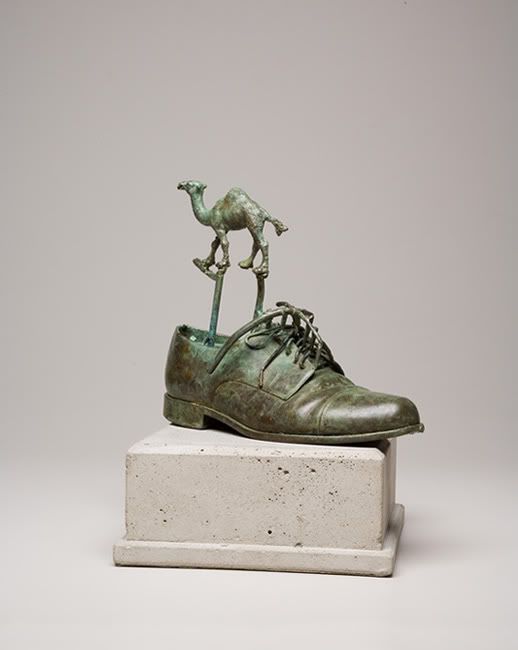 ('Walk a Mile' prior work of, Chris Frost)
When: On view through May 12th, 2013
Opening Reception: Friday May 3rd, 5-8PM
Where: Boston Sculptors Gallery, 486 Harrison Ave, Boston, MA 02118
How: Official Website
What/Why: "Steeped in architectural tradition, Frost works in lead, bronze, and wood, often miniaturizing and concatenating everyday objects in  order to derive new meaning from unusual visual relationships. His  belief that encountering the ordinary (be it hat, fish or building)  through a new perspective can create unexpected, humorous and often poignant interpretations. His work is held in several collections  including the Decordova Museum and the Boston Public Library. Chris was born in Boston, MA, and raised in New York. He received his Masters from the School of the Museum of Fine Arts and works in Somerville, MA."
Also on view..
Dan Wills: 1915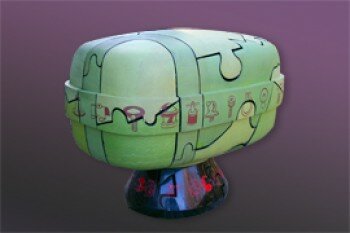 What/Why: "Dan Wills' sculptures are made of multiple wood forms, patterned by the lace of wires that bind them together. Surfaces are painted or charred, each graphically holding emotions ranging from aggressive hostility to surreal humor. Wills studied at the Pennsylvania Academy of Fine Arts, has received degrees from Haverford, Rhode Island School of Design and Cornell. He now teaches at the School of the Museum of Fine Arts, Boston, MA"
—————————
150×150: The Mad Dash! 2013 Preview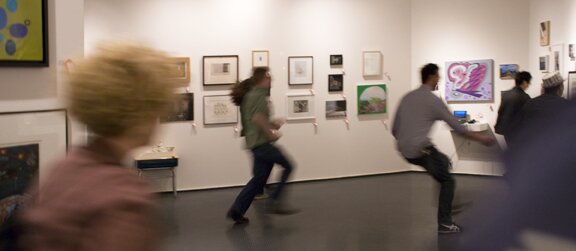 Opening Reception: Friday May 3rd, 5:30-8:30pm
Where: Laconia Gallery, 433 Harrison Ave, Boston, MA 02118
How: Official Website
What/Why: "Please come to the public previews first to get a good look at all the amazing artwork by well-known local artists. The Saturday event is a race for art, and artwork can be purchased by being the first one to grab the tag beside the work of art that you choose – if the tag is gone move on to your NEXT choice! (Artwork can be purchased by cash or check only – sorry, no Credit or Debit cards. Payment is made at time of purchase.) Doors open at Noon on May 11 – be there on time for the best selection."
—————————
Dolina
When: On view May 8th-31st, 2013
Opening Reception: Wednesday, May 8th, 6:00 p.m.
Where: UnchARTed Gallery, 66 Merrimack Street, Lowell, MA 01852
How: Official Website
What/Why: "The installation marks Hoang's second solo exhibition, which is in conjunction with the University of Massachusetts Lowell 2013 BFA Exhibition.
Dolina, a Slavic term for "valley" and an early form of "doline," sums up Hoang's fascination with the experience of light through its absence. Following the same string of ideas he has been experimenting the past years, Hoang is looking to enhance your awareness, using contrasting environments to amplify revelations. Dolina travels you through a journey to observe the known impression under new senses."
—————————
Somerville Open Studios
(From the series 'True American Dog', Chris Hartelius)
When: Saturday May 4th-Sunday May 5th, 2013 12-6PM (select sites open Friday May 3rd)
Where: Somerville, MA . Official map here.
How: Official Website
What/Why: "We're just around the corner from the 15th annual Somerville Open Studios. Over FOUR HUNDRED Somerville artists will be opening their workshops and studios to the public on Sat May 4th and Sun May 5th from noon to 6 pm, with some sites having a preview 6-9pm on Fri May 3rd. SOS is one of the largest Open Studios of its kind in the nation!"
—————-
Hi:
400+ artists at 109 different sites for Somerville Open Studios? That's pretty serious.
Bring your camelbak.
Stay sweet. Have a great weekend! ♥