Back when parents just didn't understand and friends came equipped with more than one face, I turned to shitty music to help validate/soothe/console/advise/assuage my teenage affliction.
Take this pink ribbon off my eyes, Gwen!
I guess this IS growing up, Mark Hopper!
…
Let's cry alone in the dark, Gavin.
Even though I'm older, wiser, and no longer need to turn to the lead singer of Blink 182 for validation, I have to say that out of the thousands of blog pictures I scroll past in any given day , I still like to pretend that maybe a handful of these images contain secret messages for me.
In recent months, these messages have manifested themselves in the form of neon artwork.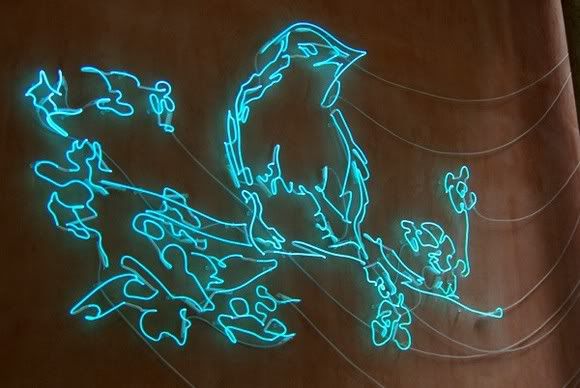 When not acting as my own personal Oracle of Delphi, these brightly colored installations are hard to ignore in my daily scan.
After a bit of research, I realized there are loads of artists experimenting with this medium.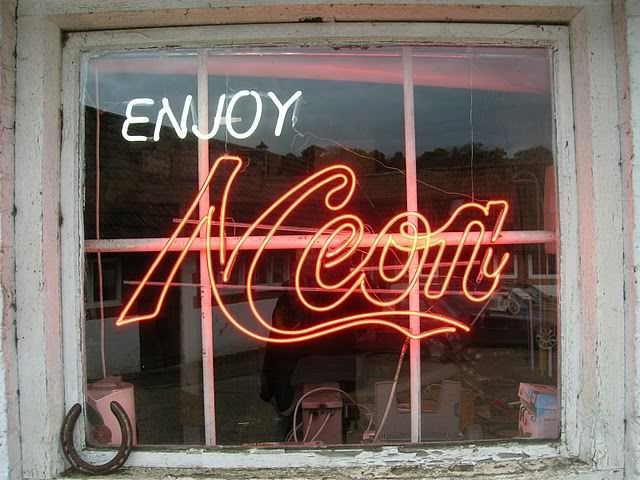 —————————————-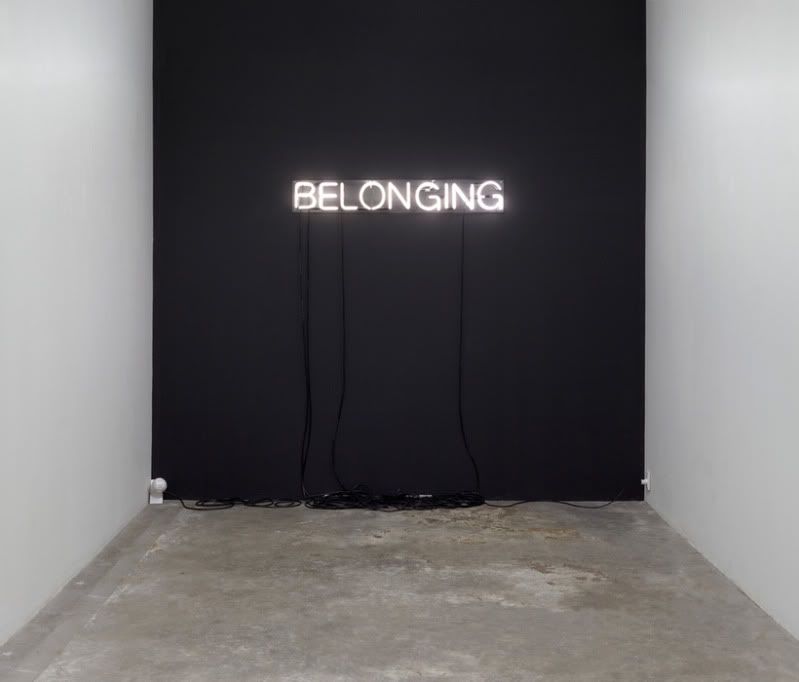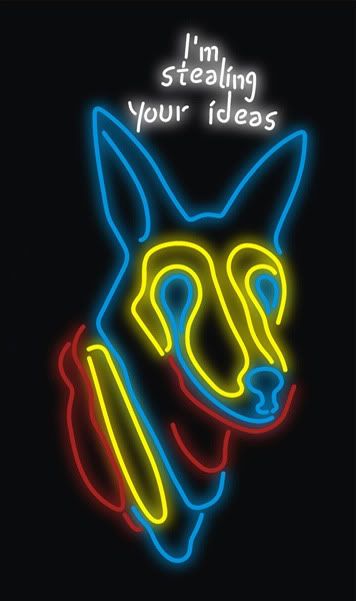 Phillippe L'Home(photographed by Michael Roulier)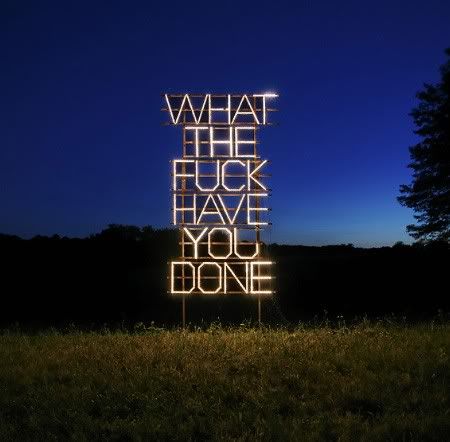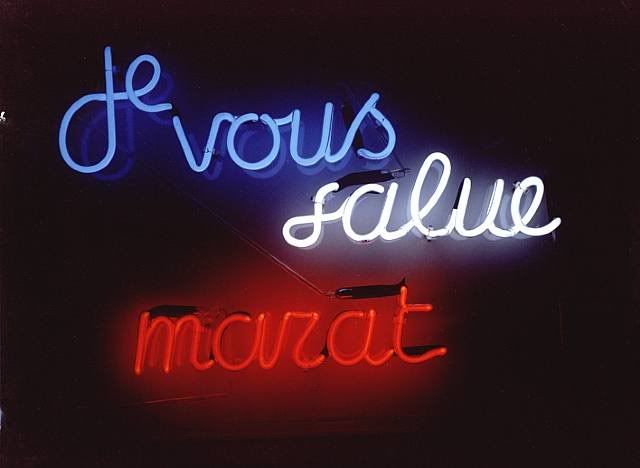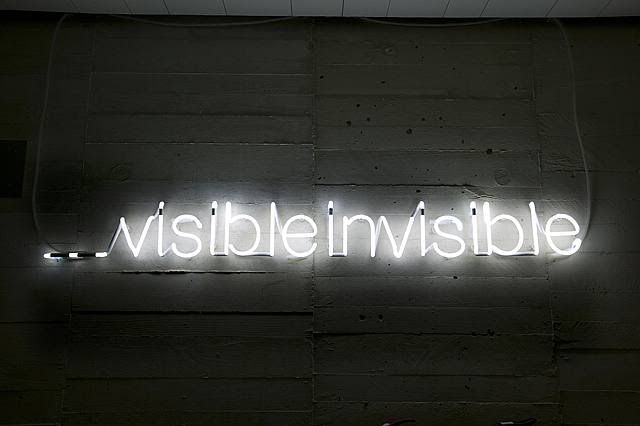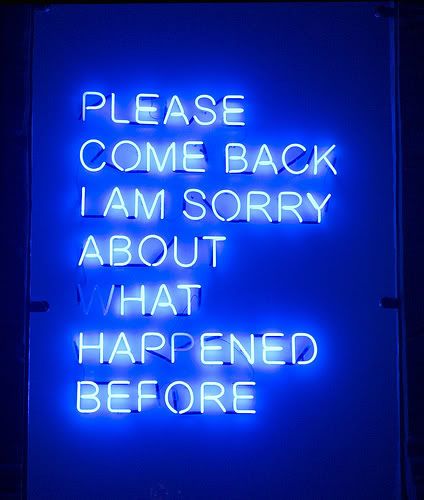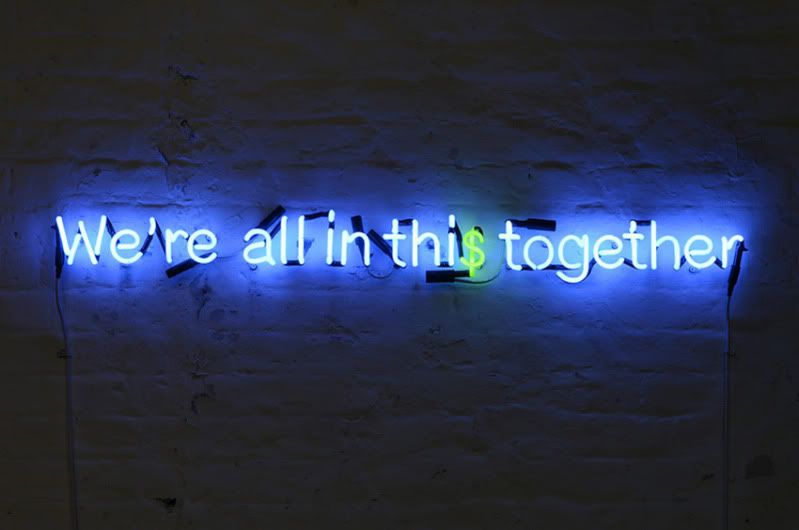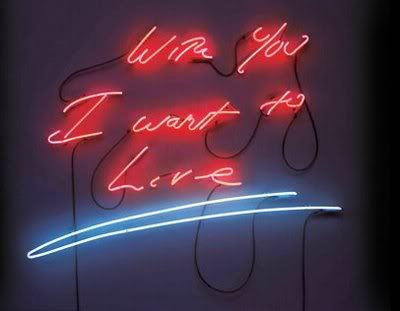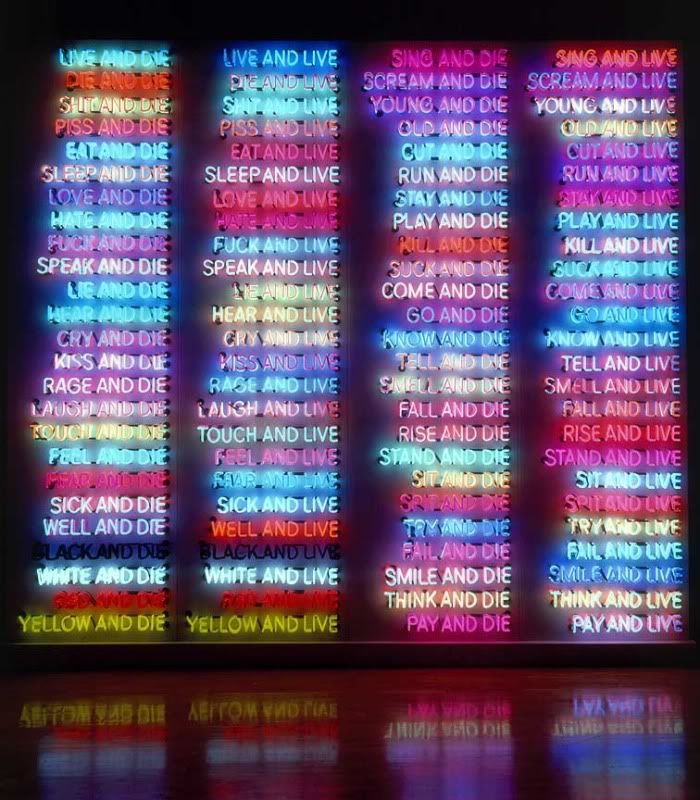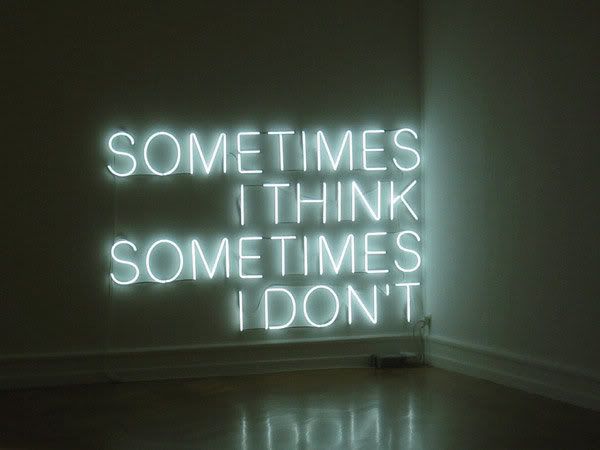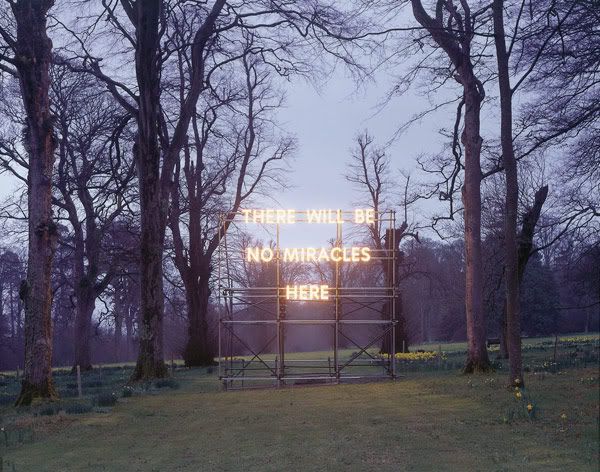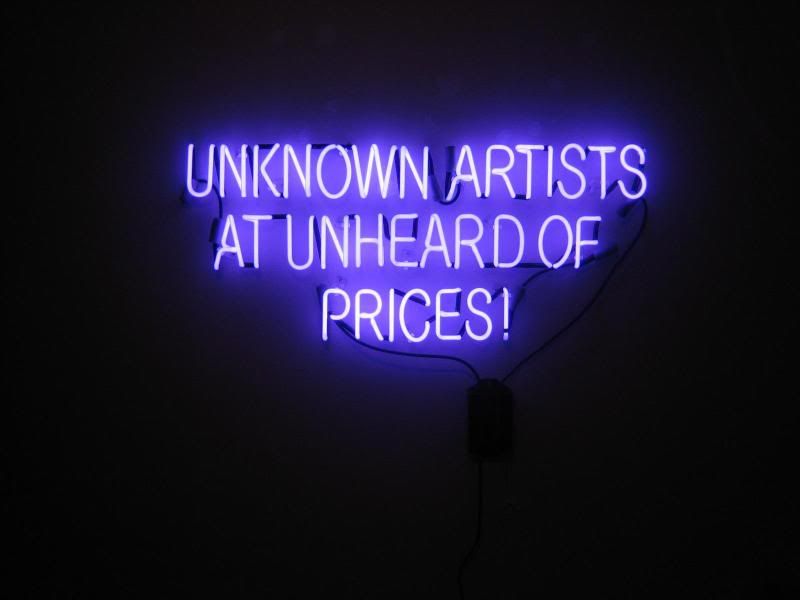 Richard Wheater and Victoria Lucas with the help of Julia Bickerstaff(as a part of 12 Months of Neon Love Project)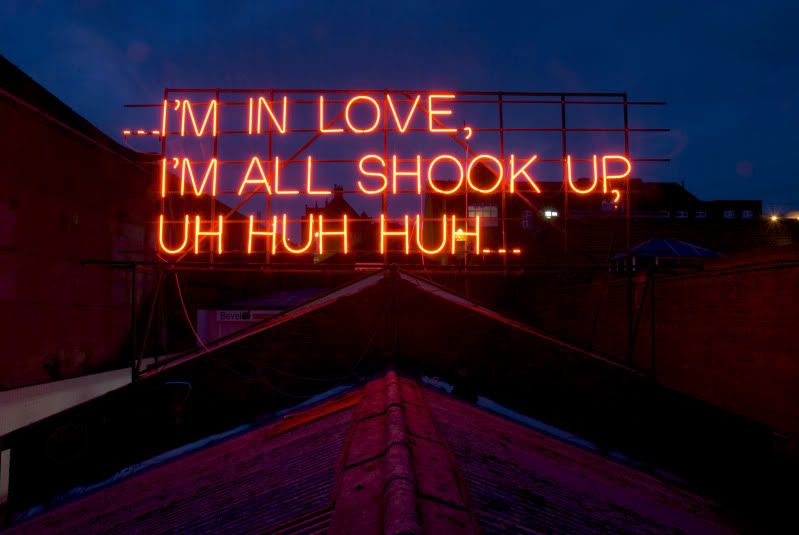 For more information, I found Neonneon to be a great resource for neon art and artists.
As of right now, this message speaks the strongest to me: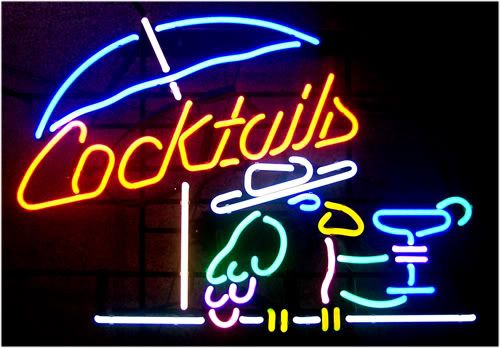 Cmon, am I right? Hi five? 10AM Cocktails?
Parrots don't wear hats.