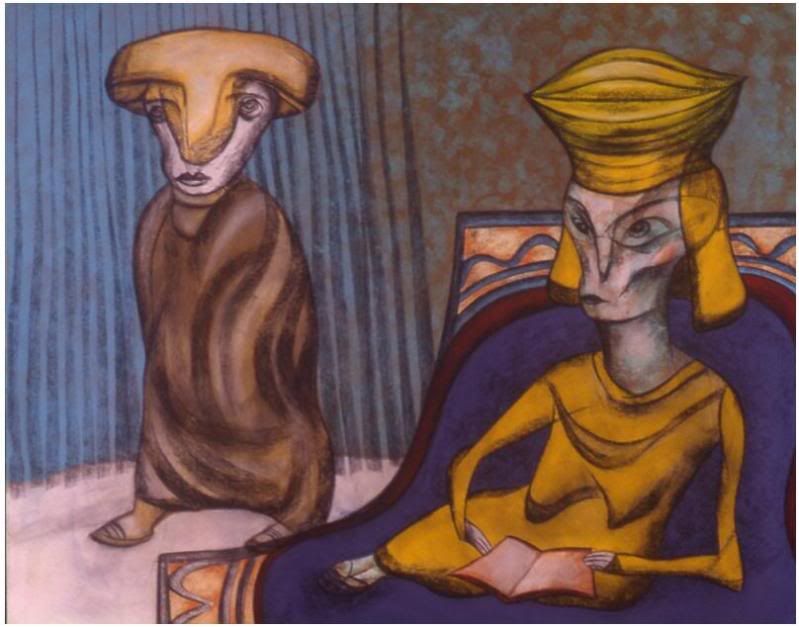 (Erica Daborn, currently showing at NKGallery)
My, this four day week has been simply exhausting.  I think we better reward ourselves with a three day weekend.  That sounds about right. ;}
What's on the menu? Let's discuss.
Harold Reddicliffe: Paintings from Three Decades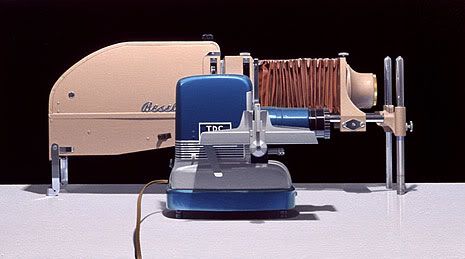 (Two Slide Projectors)
When: On view until January 16th, 2011
Where: Stone Gallery 855 / Commonwealth Avenue  Boston, MA 02215
How: Official Website
What/Why: "The Boston University Art Gallery (BUAG) presents Harold Reddicliffe: Paintings from Three Decades, exploring the body of work created by realist painter and Boston University College of Fine Arts Associate Professor of Painting Harold Reddicliffe. Paintings from Three Decades features over eighty still-life paintings dating back to 1981. The exhibition and reception are free and open to the public."
Interesting Boston Globe article/video of the exhibition here.
————————
Dead Snow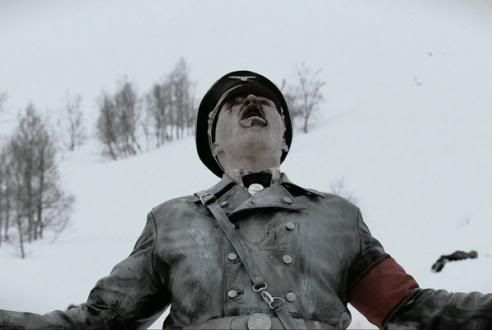 When: January 14th and 15th, 2011 –Midnight Showing
Where:  Coolidge Corner Theater  290 Harvard Street, Boston, MA
How: Official Website
What/Why: "'The best Nazi zombie film ever made' A ski vacation turns horrific for a group of medical students, as they find themselves confronted by an unimaginable menace: Nazi zombies. 'Nuff said."
———————————
Erica Daborn 'Hecho en Mexico'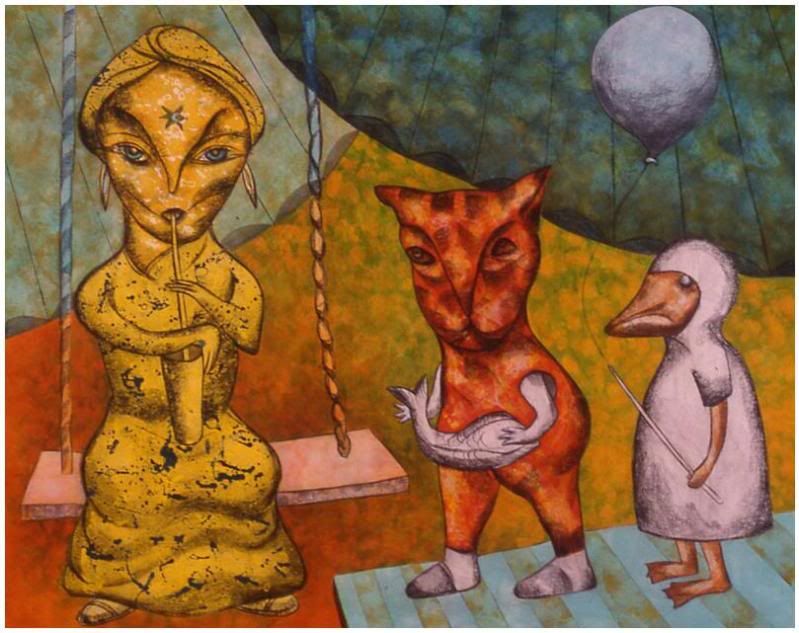 When: On view now through January 29th, 2011
Where: NKGallery / 460A Harrison Avenue, Boston, MA 02118
How: Official Website
What/Why: "A collection of paintings made during a sabbatical year from the School of the Museum of Fine Arts, Boston, eight months of which was spent in San Miguel de Allende, Mexico.
We all enjoy stories. From mythology to the movies on a Saturday night. They are the way we all connect to the bigger picture; the way we experiment with a response to challenging events. Through stories we experience the exotic, the traumatic, the unfamiliar, all from the safety of a parent's lap, a comfy sofa, or the anonymity of a darkened theatre.   But unlike fairy stories or moral tales, myths or movies, the stories in these paintings have no beginning or end. They show only fragments of the human drama, neither disclosing what has preceded the moment they capture, nor indicating what will follow.  Some appear to be accidental encounters, others family dramas, still others homely sagas poised precariously between Mother Goose and the Twilight Zone. Each image emerges out of an intuitive drawing process. I wait for interesting characters to enter the frame; then I follow their cues. Many are erased, discarded; the most persuasive remain"
————————
All the Trappings: Ask Me About it Later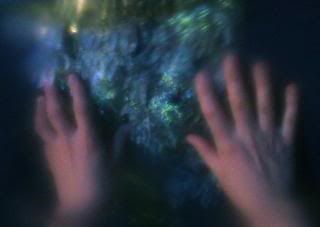 When: Friday January 14th-Sunday January 16th, 2011 (open 10AM-10PM each day)
Where: Mobius / 725 Harrison Avenue, Suite One, Boston MA 02118
How: Official Website
What/Why: "Artist Angela Zammarelli will be creating her own private island with the use of a toaster oven, some frozen french fries, ketchup, tinfoil, a bathrobe, video, and cardboard during this 72-hour continuous performance. Zammarelli will be further developing characters that she has been cultivating this past year. She says, "Many of them (the characters) … are combined with characteristics found in myself magnified. They are living in a space separate from that which I live everyday. Their function and formation are shifting, maybe becoming less fantastical and more pathetic."
Note: French fries, a bathrobe, and a toaster oven? Alternative name for the piece: "Liz on a Tuesday night"
————————
RIFRÁKTED! A Night of Music and Art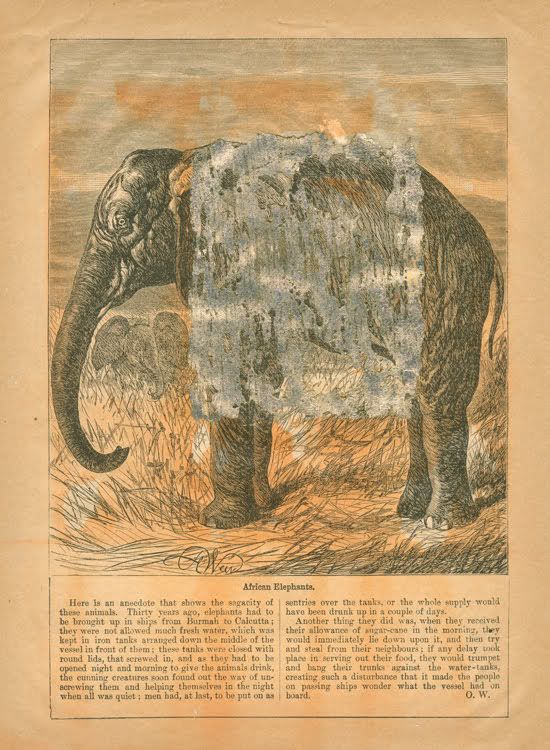 When: Saturday January 15th, 6:00-9:00PM
Where: Papercut Zine Library/ 226 Pearl Street Somerville, MA
How: Official Website
What/Why: "Join us for a night of art and music at the PAPERCUT ZINE LIBRARY! Artwork from the RIFRAKT Artists Collective on display and for sale! Complementary brand new issue of the RIFRAKT ZINE for everyone! Musical performances by:SWAY,THE LOW TIDE (Ben, Blaz, Aaron, and Johanna)Artwork by:Leah Cunningham,Stephanie Goode, Carolyn Hulbert, Nicholas Kent, Aaron Morris, Chris O'Neill, Nora Richardson, Erich Roehre, Jessica Weatherwax, Lisa Yanni and guest artists Jamie Donnelly and Johanna Pabst. Suggested donation: $6-10. THERE WILL BE SNACKS! JOIN US!"
————————
R. Buckminster Fuller: The History(and Mystery) of the Universe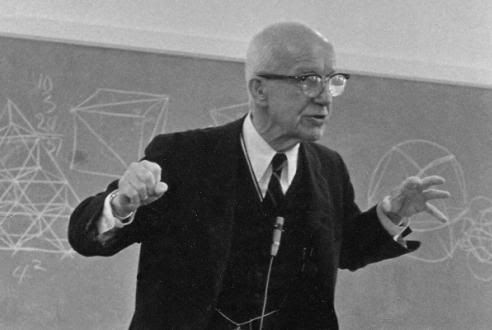 When: January 14th – February 15th, 2011
Where: American Repertory Theater/ Loeb Drama Center 64 Brattle Street, Cambridge, MA 02138
How: Official Website
What/Why: "Journey through the universe on Spaceship Earth with the Leonardo da Vinci of the twentieth century as your guide. Futurist, environmentalist, and geodesic dome designer Bucky Fuller takes us on an adventure through his life and times—from his childhood in Massachusetts, to his meeting with Albert Einstein, to his breakthrough moments of invention. A visionary who anticipated many of the challenges the world faces today, Fuller shows us how to save humanity and the planet by doing more with less."
————————
MFA in Visual Arts 13th Graduate Exhibition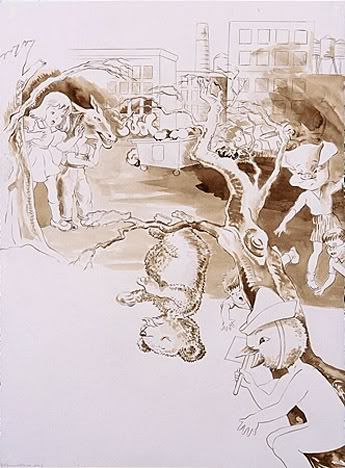 When: On view now through January 15th, 2011
Reception: Reception: Saturday, January 15, 8:00pm – 10:00pm.
Where: Main Gallery/ Art Institute of Boston, 700 Beacon Street, Boston, MA
How: Official Website
What/Why: "The Art Institute of Boston's MFA in Visual Arts 13th Graduate Exhibition will be on display at AIB's Main Gallery in Boston and at University Hall Gallery in Cambridge.
AIB's Main Gallery is open Monday through Saturday, 11am-5pm. An opening reception will be held on January 15 from 8 to 10pm, starting with a toast in room 215 at 8pm.
University Hall Gallery is open Monday through Friday, 12-6pm, and Saturday 12-5pm. A reception will be held on January 14, 8 to 9:30pm."
————————
50 under 50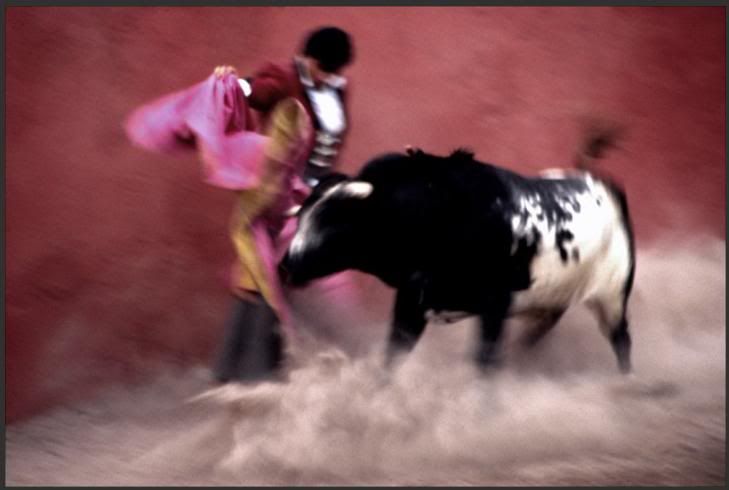 (Bullfight Violent Ballet, Jack Holmes)
When: On view now through January 30th, 2011
Where: Loading Dock Gallery/  122 Western Avenue , Lowell, MA 01851
How: Official Website
What/Why: "The 50 Under 50 is all about finding joy in the little things! The newest Loading Dock Gallery exhibit presents a wide range of 50 small works of art each priced under $50—from photography to jewelry to paintings to mixed media to glass work. It's a sampler of high quality work brought to you by the entire gallery membership and it's all affordable for your post-holidays art collecting. Take a peek at some of the artwork that you will discover at the exhibit…"
————————
I Was Not Waving but Drowning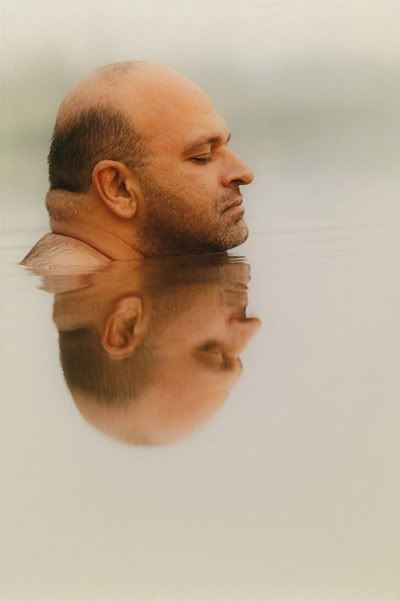 When: On view now through April 02, 2011
Where: Sackler Museum/ Harvard Art Museums, 485 Broadway Cambridge, MA 02138
How: Official Website
What/Why: "This sequence of 14 photographs captures contemporary Indian artist Atul Bhalla's act of submergence in the Yamuna River. In these contemplative images, the artist and river have equal prominence. Bhalla engages with water as a medium, exploring contemporary political and environmental issues and drawing on cultural and religious associations with water as a life source. Curated by Maliha Noorani, 2009–11 Norma Jean Calderwood Curatorial Fellow, Division of Asian and Mediterranean Art, Harvard Art Museums."
————————
Nicholas Nixon: Family Album
When: On view now through May 01, 2011
Where: Museum of Fine Arts / 465 Huntington Ave Boston, MA 02115
How: Official Website
What/Why: "Among the most compelling of Nicholas Nixon's series of photographs are the portraits that he has made of his close-knit family. These photographs, taken over time, explore the nature of long-committed relationships. The exhibition features the entire sequence of the celebrated portraits of the artist's wife, Bebe, and her three sisters. Taken annually, the Brown Sisters pictures reveal gradual changes in their physiques and shifts in their relationships.
The exhibition also includes photographs of the artist's daily life with Bebe and their children Samuel and Clementine (born in the early 1980s), which enable viewers to share in the daily interactions and joys of parenthood. Also included in the show are recent portraits of Bebe and self-portraits that stand for the steadiness of long marriage. Nicholas Nixon, who teaches at Massachusetts College of Art, is one of the most celebrated American photographers of our generation. The Brown Sisters photographs are a promised gift of James and Margie Krebs. Many of the other works in the exhibition are loans from the photographer."
————————
Opus Affair January Event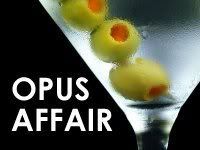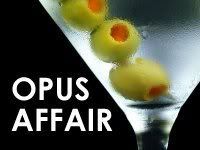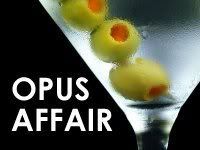 (TILED.LOGOS.)
When: January 17th, 2011 6:00PM-9:00PM
Where: Eastern Standard / 528 Commonwealth Ave.Boston, MA
How: Official Website
What/Why: "Opus Affair is a social group for young professionals interested in the Fine Arts in Boston. We hold monthly cocktail parties at different hot spots around Boston and Cambridge. There is no specific agenda at our parties — just a chance to socialize over drinks and connect the community of young art-lovers in Boston.
Our group is intended for: Audience members and art fans, Arts administrators and production staff, and Artists and performers"
————————
I have been meaning to make it out to an Opus Affair event for quite some time and with Monday off and a penchant for classy cocktails, maybe THIS will be my month.  I like the idea of getting similar minded folk together in a non-intimidating setting and with an ever changing location, there will eventually be an event near you, from Southie to Somerville.
Hope you have a great weekend whatever you end up doing ♥