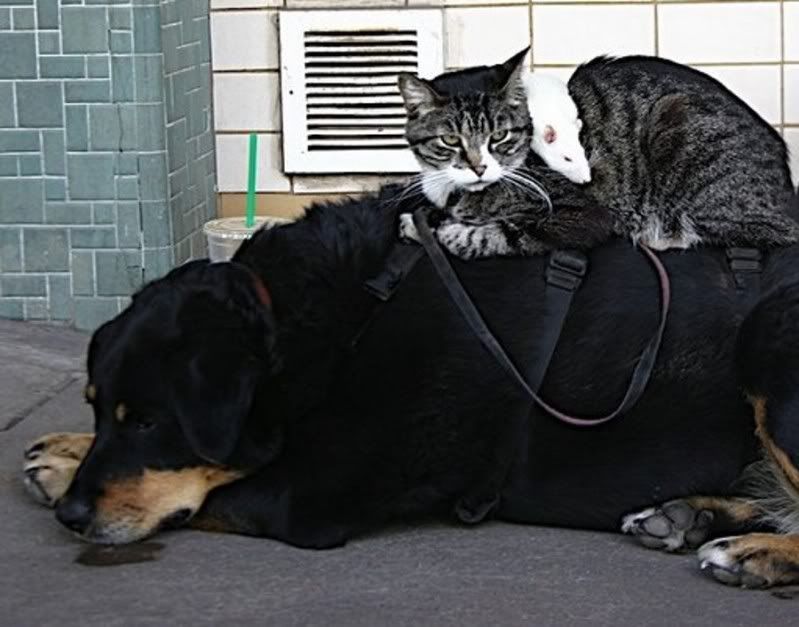 Usually my office fwds me large fonted e-mails about cats and dogs cohabitating, far-side comics with butt cracks, and Consumer Reports scaretales of Toyotas locking up and running over pedestrians(aside:All real. just went through my inbox.) But every now and again(one time), something noteworthy slips into my mail like: Top Ten Most Expensive Paintings Of All Time.
My boss, a portfolio manager, called me into his office and turned his computer monitor to reveal Picasso's Dora Maar with Cat "Hey, how much do you think this is worth?"
"Um, $56 million?"
"NINETY FIVE. MILLION.DOLLARS.  I wouldn't pay more than $150!  I just don't get it."
For a few of the listed paintings, I don't quite "get it" either, but thought it would be interesting to take a look at who(se estate) made serious bank.
——————
 "Millions and Hundreds of Millions of dollars are spent every year by the wealthy seeking a highly sought after piece of art. Following is a list of the Top Ten Most Expensive Paintings of All Time and an explanation of what makes them so special and worth the exorbitant price."
 1. Portrait of Adele Bloch-Bauer by Gustav Klimt ($135,000,000)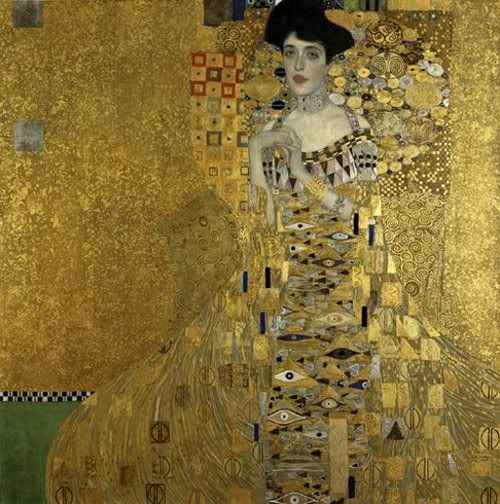 This record breaking sale was enabled by a court order by the Austrian government to return the painting to the Artist's rightful heir. The entire dispute lasted over a year and was necessary to return the painting that was looted by the Nazis during World War II.
Skillfully painted in 1907 by the art nouveau master Gustav Klimt, the painting was purchased by Ronald S. Lauder, the cosmetics heir, in 2006.
2. Garçon à la Pipe by Pablo Picasso ($104,100,000)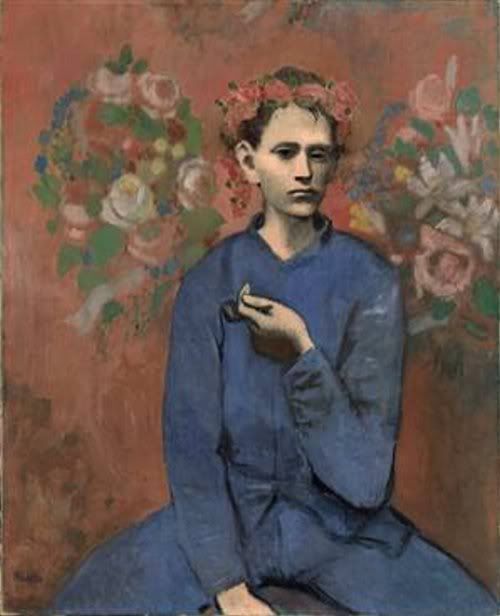 Created during the Rose Period, Garcon a la Pipe showcases Picasso's exceptional use of cheerful orange and pink palatte.
The oil on canvas painting, measuring 100 × 81.3 cm (slightly over 39 × 32 inches), displays a Parisian boy holding a pipe in his left hand.
The record price auction at the time on May 4, 2004 in Sotheby's was a bit of a surprise to the core art buyers, because it was painted in the style not usually associated with the pioneering Cubist artist.
3. Dora Maar with Cat by Pablo Picasso ($95,200,000)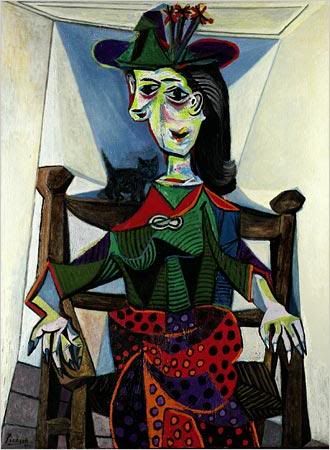 Another enormous surprise followed in 2006, when this painting near doubled its inaccurate presale estimate and brought in new record $95,200,000 at auction at Sotheby's on May 3, 2006.
Painted in 1941, Picasso's controversial portrait (one of his last) is sometimes described as an unflattering depiction of his mistress, Dora Maar, who was an artist/photographer and mistress of Picasso whose relationship lasted ten years during the 1930s and 40s.
4. Portrait of Dr. Gachet by Vincent van Gogh ($82,500,000)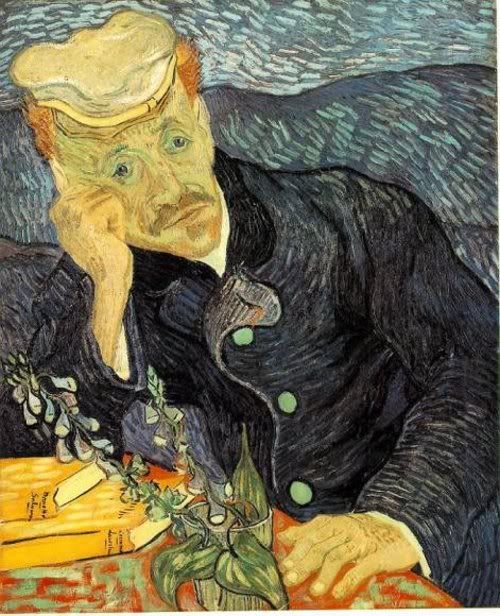 This painting by the Dutch Impressionist master Vincent van Gogh suddenly became world-famous when Japanese businessman Ryoei Saito paid $82.5 million for it at auction in Christie's, New York. Saito was so attached to the painting that he wanted it to be cremated with him when he died. Saito died in 1996 … but the painting was saved.
Vincent van Gogh actually painted two versions of Dr Gachet's portrait. You can view the other version, with a slightly different color scheme, at the Musée d'Orsay in Paris
5.. Bal Au Moulin de la Galette by Pierre-Auguste Renoir ($78,000,000)
Bal au moulin de la Galette, Montmartre was painted by French artist Pierre-Auguste Renoir in 1876. On May 17, 1990, it was sold for $ 78,000,000 at Sotheby's in New York City to Ryoei Saito, who bought it together with the Portrait of Dr Gachet (see above).
6. Massacre of the Innocents by Peter Paul Rubens ($76,700,000)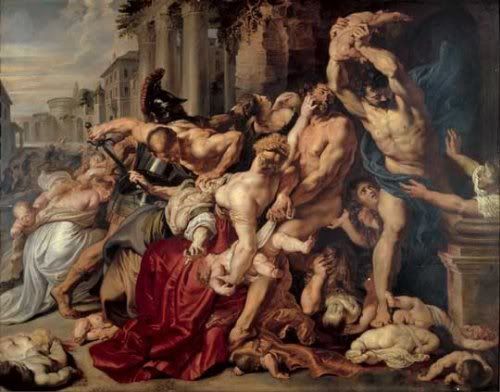 This painting by Peter Paul Rubens, painted in 1611, is the only painting in this list which was not painted in the 19th or 20th century. It was sold to Kenneth Thomson, 2nd Baron Thomson of Fleet for $ 76,700,000 at a 2002 Sotheby's auction.
7. Portrait de l'Artiste sans Barbe by Vincent van Gogh ($71,500,000)
Portrait de l'artiste sans barbe ("Self-portrait without beard") is one of many self-portraits by Dutch painter Vincent van Gogh. He painted this one in Saint-Rémy-de- Provence, France in September 1889. The painting is a oil painting on canvas and is 40 cm x 31 cm (16" x 13").
This is an uncommon painting since his other self-portraits show him with a beard. The self-portrait became one of the most expensive paintings of all time when it was sold for $71.5 million in 1998 in New York.
8. Rideau, Cruchon et Compotier by Paul Cézanne ($60,500,000)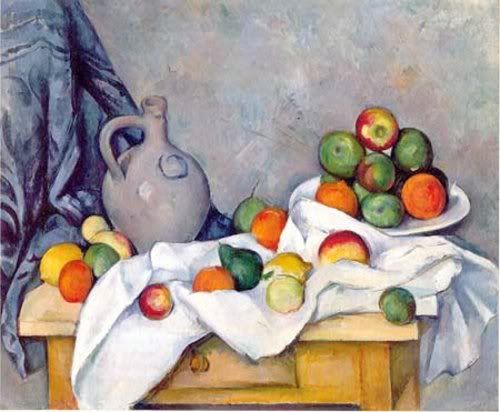 This painting by Paul Cézanne, painted in ca. 1893-1894, sold for $60,500,000 at Sotheby's New York on May 10, 1999 to "The Whitneys". Whitney, born into one of America's wealthiest families, was a venture capitalist, publisher, Broadway show and Hollywood film producer, and philanthropist.
9. Femme aux Bras Croisés by Pablo Picasso ($55,000,000)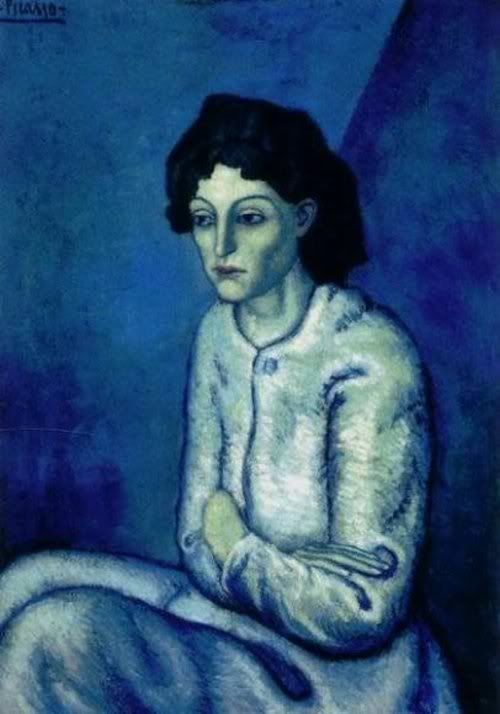 This work, painted in 1901, was a part of Picasso's famous Blue Period, a dark, sad time in the artist's life. The beautiful & various tones of blue are typical. The painting depicts a woman with her arms crossed staring at the endless nothing.
Femme aux Bras Croisés was sold for $55,000,000 November 8, 2000, at Christie's Rockefeller in New York City.
10. Irises by Vincent Van Gogh ($53,900,000)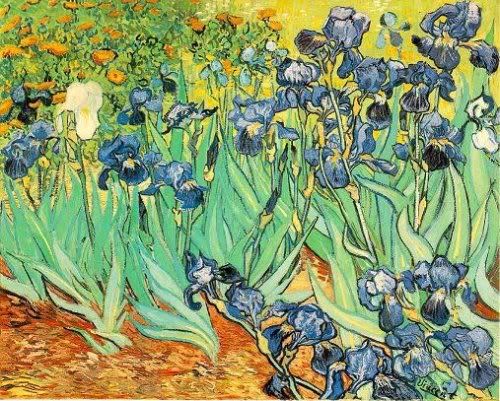 Vincent van Gogh painted this at Saint Paul-de-Mausole in Saint-Rémy-de- Provence, France in 1889, only one year before his death. In 1987, it became the most expensive painting to date. It was sold for $ 54,000,000 to Alan Bond and later resold to the Getty Museum..
—————————————————————— 
Picasso and Van Gogh seemed to clean up nicely!  I did a bit more digging and it seems like Jackson Pollock's No. 5, 1948 is actually ranked #1 at $140MM and Willem de Kooning's Woman III is before Klimt's piece coming in at $137.5MM according to Wikipedia. But for sake of formatting and INTEGRITY of the shitty email, I'll leave the above Top 10 intact.
Also important to note: there are most likely side deals, additional private sales, black market trading, and pieces currently held in museums that have some seriously higher earning power than the above list..liiike this painting I once did of a horse about to stomp on a sleeping Anne Geddes baby that is carefully shoved in the back of my closet.  
Sotheby's, call me. ♥